November in Florence will be a truly Italian mix of food, culture, spirituality and sport; a clear demonstration that though winter is beginning to descend upon the city there is still much activity buzzing in the streets, theaters, museums and on the culinary front. The change of seasons maybe an indication that the vegetation goes into hibernation but the Florentines are just as active a ever preparing for the holidays, tasting the new harvest of olives and checking out fashion.
The "apericena" (happy hour buffets) are still held in the picturesque city streets but everyone is huddles around the heaters...while sipping a spritz and grazing on the offered snacks. The museums are still busy... if anything even busier with grand openings and closings, new exhibits and new frontiers.
The predominant flavours of the month are fresh pressed extra virgin olive oil, white truffles and chocolate. Sounds like a culinary dream come true (perhaps not all on the same plate …. though you just never know!)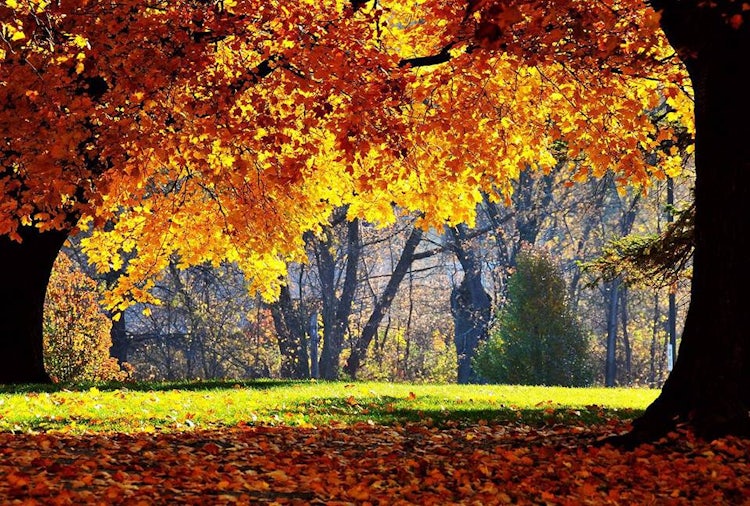 Fall Foliage in Florence Italy
We are constantly updating the activities for the each year however, if they have not yet been posted by official sites then we write in TBA (to be announced) - so keep checking in with us...or write us on the Forum.
Want to explore all of Tuscany? Remember to check out the calendar for Tuscany events during the month of November and the many select festival that happen in this great region.
Getting back to what's going on in Florence and surroundings in November, here are our selections of what we consider some of the most important or interesting events you could take go to.
State Museums in Florence | FREE ENTRANCE | November 5
What a wonderful occasion!
It is a standing appointment the first Sunday of every month, free entrance into some of our favorite Florentine museums. Check our calendar to see if you can find a new place to discover and explore.
Check our list of State Museums in Florence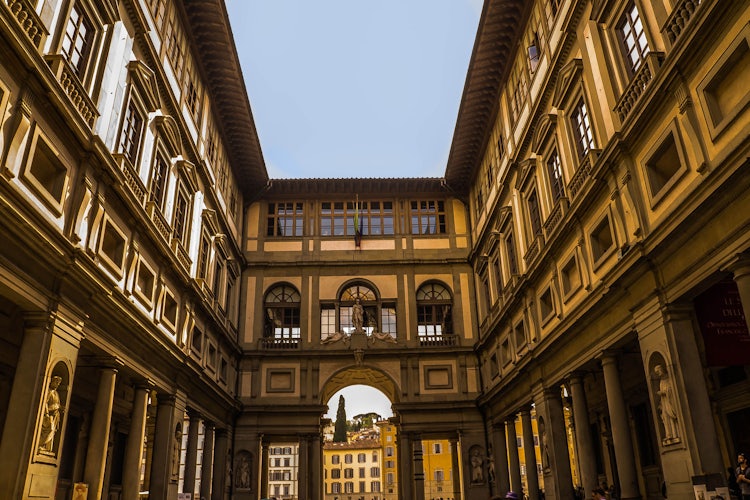 ---
Scarperia | COLLEZIONISTI IN PIAZZA | 1st Sunday of November
Antiques in the Square
Actually, the first sunday of month heralds this event in Scarperia. Just imagine a stroll through this picturesque town center to find a wide range of goodies including vintage, antiques, clothing, and more, Stands are set up from 8:30 am to 7:30 pm.
---
Panzano in Chianti | APRILANTE | 1st Sunday in November
Handcrafts & Vintage
We know they call the fair "April"ante, but it really goes all year round! This monthly market in the streets of this charming town in Chianti is where you will find hand crafts, vintage and delicious typical foods and all of it this is just outside in the countryside surrounding Florence.
---
Fortezza da Basso | ANTIQUES FAIR | 3° weekend of Nov
Looking for something special is a recurrent date
An unmissable occasion for grabbing unique and even prestigious antique pieces.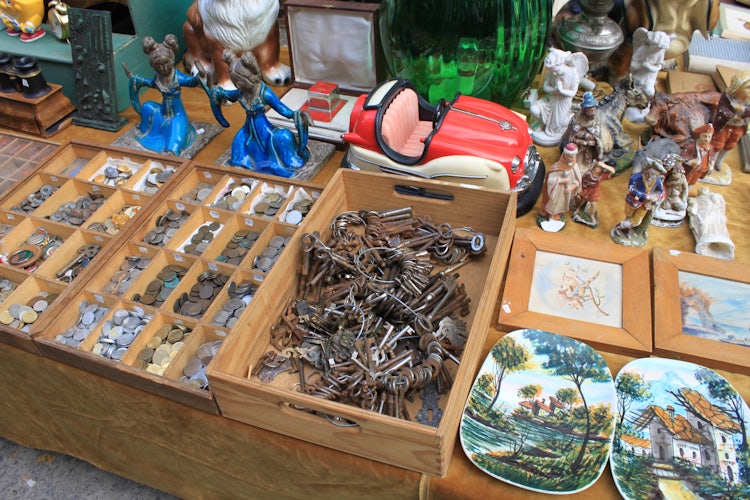 ---
Greve in Chianti | IL PAGLIAIO | Every 4th Sunday of November
Organic and Artisan Market
Piazza Matteotti is filled with locals who feature goods from their gardens, their kitchens and their workshops. Often you will find not only great bargains, but music and opportunities to do some taste testing.
---
Largo Pietro Annigoni | FLEA MARKET | 4° Sunday of Nov
Traditional vintage festival
Here you can grab a cappuccino at a nearby bar and then search the stands for the best ever surprise in vintage books, art, glassware and more.
---
Leopolda Station | MODAPRIMA 83 | Nov 10 - 12
Fashion, another form of art...
This other form of art has particular spot in the heart of most Italians, especially the Florentines who gave birth to names like Gucci, Ferragamo, Gherardini and Braccialini. From the 10th to the 12th Modaprima 83 will feature fashion & accessory collections for autum & winter and the bestsellers of spring & summer at the Leopolda Station in Viale Rosselli, 5.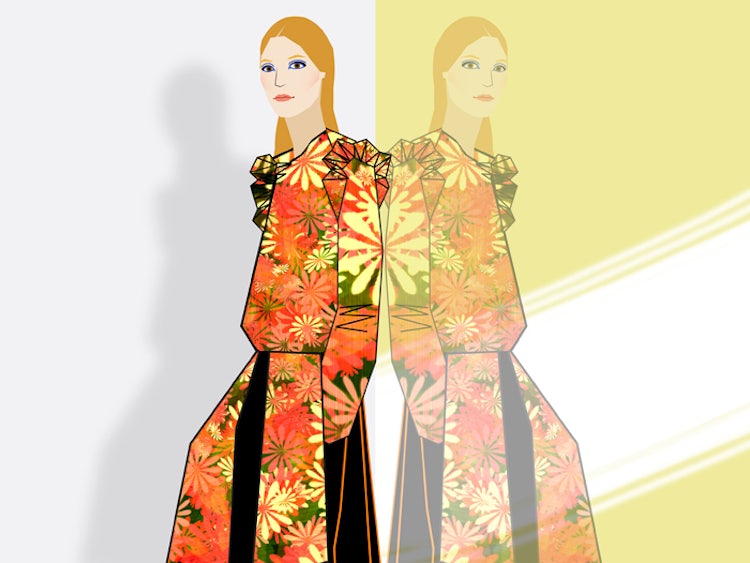 ---
San Lorenzo Mercato Centrale | DEGUSTABIRRA | Nov 8
Learn How to Savour Italian Beers
At the beginning we learn to taste the beer! You can participate in the free course with Heidien Beer Culture Manager Mauro Discepolo where you will taste Golden Baffle, Red, White and Long maturation accompanied by bread and cheeses. The event is open to the public however, it is necessary to register by e-mail at eventi@mercatocentrale.it.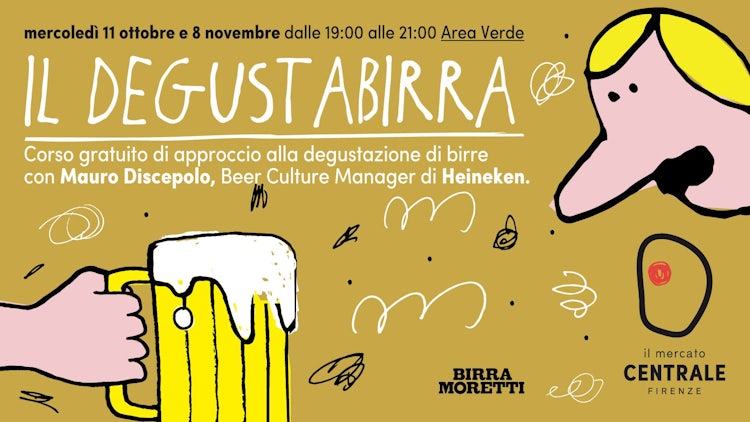 ---
Vinci | CANTINE APERTE A SAN MARTINO | Nov 11 & 12
wine cellars open to the public
The Movimento Turismo del Vino has arranged another fantastic opportunity to taste some of the region's best. This time there is an event at the Museum of Brunello, in Montalcino with tastings of the Vino Novello, new oil and several of the great wines from the area.
---
Florence | FLORENCE MARATHON | Nov 26
More than just a race
An event which might have traffic re-routed for a bit is the Florence Marathon taking place on 26th November. This 42km competition crosses the entire city center, passing by some of the most beautiful and suggestive places in Florence. It has become the second national race (after the Roma Marathon) in terms of popularity and number of participants (and the 20th on an international ranking). Preceded by a 1 km relay race dedicated to Mauro Pieroni at the Luigi Ridolfi Stadium. Plus a family event, with a Ginky family Marathon for the young people and adults to promote enthusiasm across the board. Register now and join in on the fun.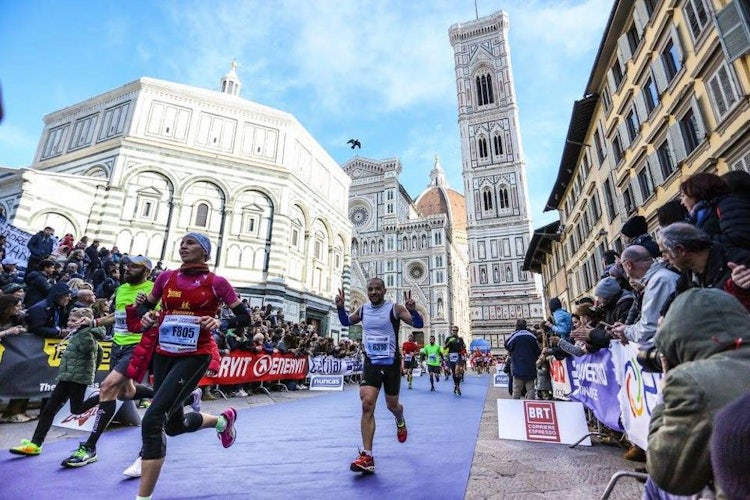 ---
Scandicci | ITINERA 2017 | Nov 4
Tasty excursions to the discovery of the hills surrounding Scandicci
This month, Itinera will stop at the Fattoria San Michele in the quaint little town of San Michele a Torri on November 4, proposing events and initiatives aimed to discover the territory and the products of this farm: during the morning, the Festa del Vino (Wine Festival) will give all participants the chance to try out all the wines produced by the estate, in collaboration with the Slow Food tasting (cost is 10 euro), while music, songs and poems will be organized during the afternoon.
---
Figline Valdarno | AUTUMNIA | Nov 11 - 12 - 13
Agricoltura Ambiente Alimentazione
Figline Valdarno will be housing Autumnia, a fair focused on the area's products that, considering the central position of the city, will also include specialties from Siena, Arezzo and Florence. Florence and its province will be home, like many other Tuscan localities, to a plethora of food festivals focusing on the tastes of fall. There are many food festivals taking place in several locations of Florence and its surroundings chocolate, truffles, mushrooms and more ... you absolutely don't want miss out!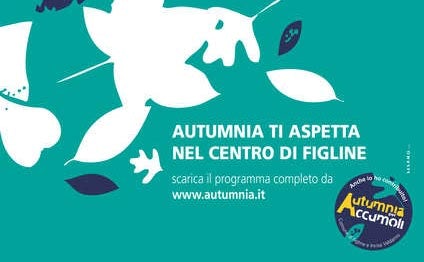 ---
Calenzano | OLIVE OIL FAIR | November 4 - 5
Olive Oil Celebration
Two days dedicated to extra virgin olive oil and an open air market: the olive oil fair will delight all the senses with the fresh-pressed production and the delicious taste tasting
---
Reggello | RASSEGNA DELL'OLIO EXTRA VERGINE DI OLIVA | TBA
Not only olive oil
Another suburb of Florence is going to celebrate yet another edition of one of the most ancient manifestation dedicated to the local oil in all the province of Florence, highlighting the new olive oil production, together with open-air handicraft markets, workshops for children and grown-ups, music and live concerts.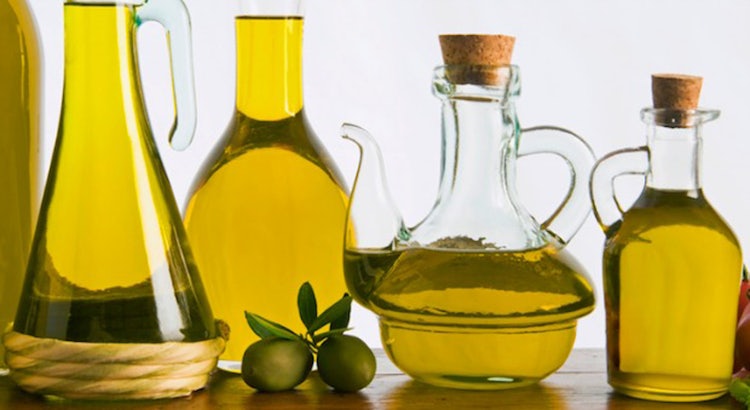 ---
Bagno a Ripoli | PRIM.OLIO | Nov 18 - 19
Olive oil annual festival
Manifestation dedicated to the new olive oil aimed to highlight the local specialties with a market exhibition held in the city center, delicious tastings, local handicrafts stands and even a competition for winning the best olive oil award.
---
Signa | MERCATINO DI NATALE OBERDRAUBURG | Last Weekend of Nov
Christmas is already knocking at Tuscany's doors
While on the theme of religion, Christmas is getting closer and Florence and its surroundings are getting ready to welcome one of the most important event of the year. The Oberdrauburg Christmas Market will be held in the old center of Signa, about 15 minutes driving distance from Florence, with the participation of the two twin cities Maromme (France) and Oberdrauburg (Austria). It will be a special occasion to taste traditional products and getting a head start on your Christmas shopping!
---
Scarperia | MUGELLO MOTOR FEST | November 11 - 12
Revving up those engines
Two fun filled days devoted entirely to the world of two wheels: road, track and offroad, with particular attention to accessory, to the preparation, to the sporting activity agonistica and safety. The intent is to offer an appointment dedicated to allowing first time visitors to admire the object of their desires.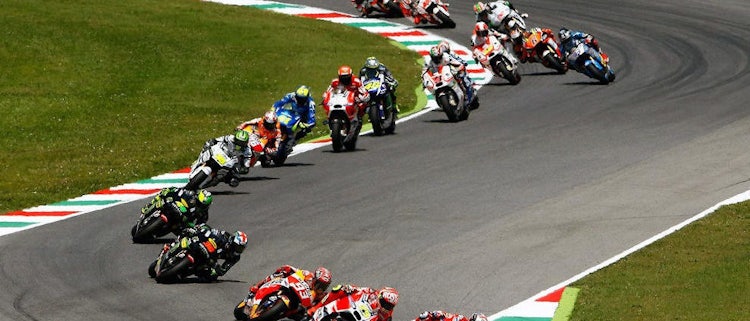 ---