Gazing upon the Beauty of Florence
Just a very short distance from the incredibly beautiful church and square Santa Maria Novella and immense and impressive cathedral of Florence, you will find the vacation apartments and bed & breakfast suites run by Guido and Gioconda. will "wow" you with their tranquil yet distinctly Florentine atmosphere.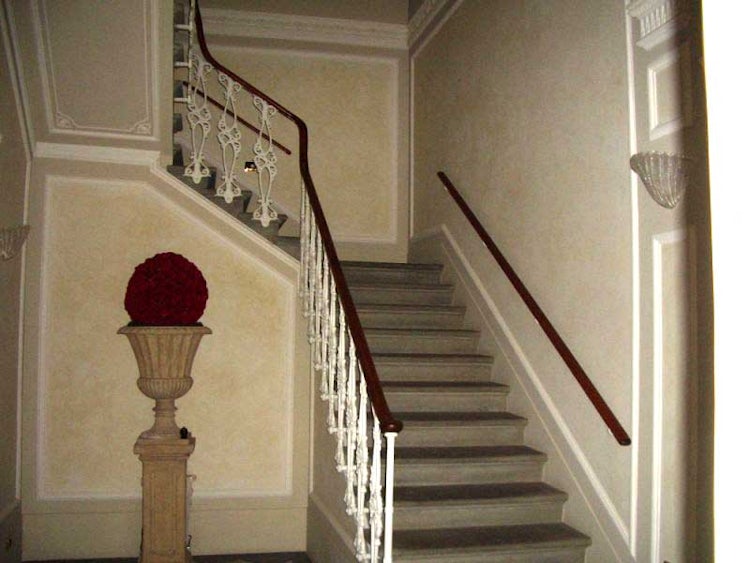 Book Direct with Al Duomo Vacation Apartments
Guido and Gioconda have created several offers including B&B suites with and without breakfast, self catering apartments with full kitchens and all this for singles, couples, small families and groups for up to 6 persons in an apartment.
The B&B suites are located only meters from the stunning dome constructed by Brunelleschi, whereas the vacation rental apartments are less than 100 meters from the amazing Santa Maria Novella church and square. And this is where I will start my tour of their fabulous accommodations, the three self catering vacation apartments. Clean, crisp and fresh colors create the perfect refuge while on vacation in the city of art and beauty: Florence.
Liberty Phase in Florence
Everyone has heard of the medieval towers and the Renaissance palaces in Florence, but many don't know that Florence experienced an architectural phase called Art Nouveau. In the late 1800's while Florence held the title as the nation's capital (and this plot of land was in the middle of farmland!) the Florentine aristocrats began building new homes following the orate, airy and spacious designs of the "Liberty" decor. This style included a full service plan where architects designed not only the building but the furniture and the interior decoration, right down to the doorknobs and carpeting!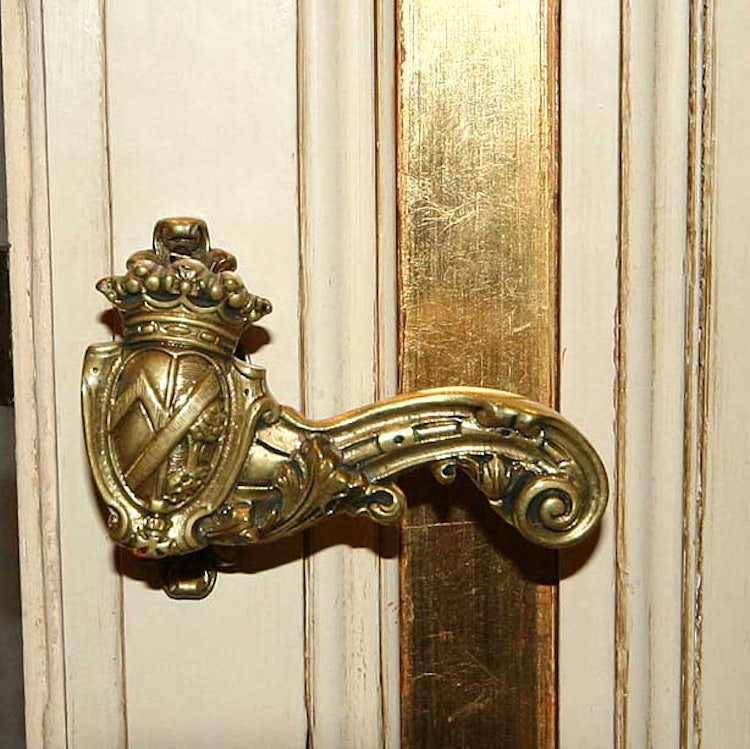 The restoration of the holiday rental apartments at Al Duomo preserved the delicate swirls and the decorative window coverings, lofty ceilings and wooden floors. They strived to stay within the theme, yet adding an extra touch of luxury; the bathrooms were refurbished in white and green marble from Carrara and feature both a lovely tub and glass shower stall.
There is so much hidden beauty behind the privacy gate at via Jacopo da Diacceto.
Here you will find three private apartments, exclusively decorated with a luminous decor and an excellent example of Liberty architecture. An amazing find in the heart of the city, these holiday apartments promise a special solution to your vacation accommodations while visiting Florence and Italy.
Apartment David: for up to 6 persons
Al Duomo Vacation Apartments - B&B in a Glance:
Type:3 apartments & 4 rooms
Location: Santa Maria Novella
Distance: Duomo (400 meters) & SMN (less than 100 meters)
Transport: a car is not necessary
Type of board: breakfast and self catering
While I love visiting antique buildings, I was totally unprepared for the pristine beauty of the art nouveau style — I was in total awe admiring the amazing entrance with the highly ornate ceiling decoration in white and yellows. Gioconda took quite a bit of pride when pointing out the panels on the security doors to each holiday apartment, which were the original doors adapted to provide security and silence to each accommodation.
As soon as I entered into the first apartment, David, my surprise turned to marvel. The holiday apartments are furnished with modern accessories in a classical setting. The entrance opens to a truly spacious living room furnished with a comfortable sofa bed. There is a separate dining area and private kitchen. Through an arched doorway, the master bedroom features a double bed, a large single and SAT TV with an en suite bathroom.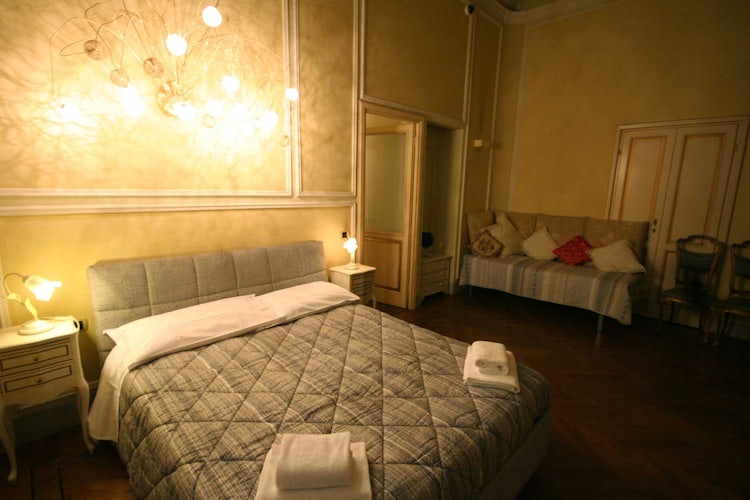 Modern Accessories in a Historic Setting
The apartments and B&B suites, besides the normal collection of quality linens, SAT TV Air Conditioning and WiFi, also come with an "eye opener" breakfast. Gioconda explained that every B&B and vacation apartment is equipped with an electric tea kettle, tea, coffee and sugar — just the perfect amount to open your eyes in the morning before heading to one of the many yummy cafes in the center of Florence.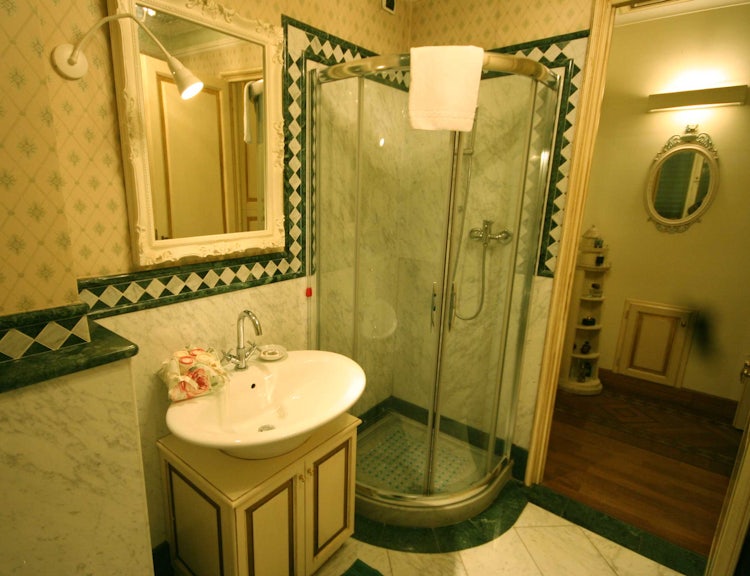 If you choose to stay at the self catering holiday apartments, David (6 persons), Viola (4 persons) or Marzia (6 persons), there is a supermarket just minutes from the apartment with a select range of quality Italian specialties. The kitchen may be contained but it is complete, providing more than enough room to prepare a meal or a snack. Guido confided that since many of their guests make this their base while on holiday, they appreciate the alternative to eating out everyday, even if there are several quality restaurants nearby.
Sometimes you just need to kick back on a comfy sofa and watch a film, check up on the emails or simply savor that last bottle of wine purchased while on a vineyard tour in Chianti.
Organizing your holiday in Florence
A Review of Al Duomo Vacation Apartments - B&B
We loved: the genuine Liberty decor in the apartments and fabulous views at the B&B
Ideal for: Visiting all over Italy and Tuscany with its proximity to a major train hub and roads
I use the public transport system frequently to get around Florence, Tuscany and even Italy so it was perhaps one of the first things I noticed as I made my way over to visit the self catering holiday apartments: the proximity to the major train and bus hub. Most guests take advantage of the SMN train station nearby with its numerous regional, national and even international trains. Guido mentioned the convenience of the "Freccia" train (or what I like to refer to as the "Speedy Gonzales" train.)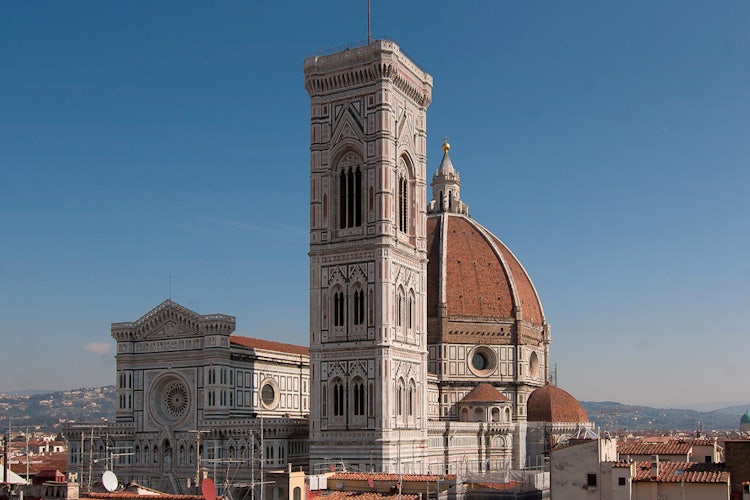 Venice, Rome and Milan in less than two hours and Napoli, Positano (the Amalfi Coast) and Cinque Terre in less than three hours. No traffic, no navigating foreign roads and no parking. And speaking of parking, Al Duomo apartments boasts its own on-site parking which is available to guests upon request and with minimal additional cost. You might have heard stories about the "dreaded" ZTL zones but Guido explained they have authorized parking and their guests are exempt from fines while entering or exiting the city.
With Experience comes Service
Gioconda has worked in tourism for over 20 years and Guido, before retiring, was an avid traveller for business in the world of fashion and design. Therefore both bring an interesting combination of expertise to their vacation accommodations which result in a service based on quality.
Unhappy Guests? Only when it is time to go home!
From the triple glazed windows, assuring a quiet and relaxing atmosphere, to the fine linens provided with the accommodations to their on site presence and assistance, they have built their reputation upon the excellence of service provided and the beauty of the holiday accommodations.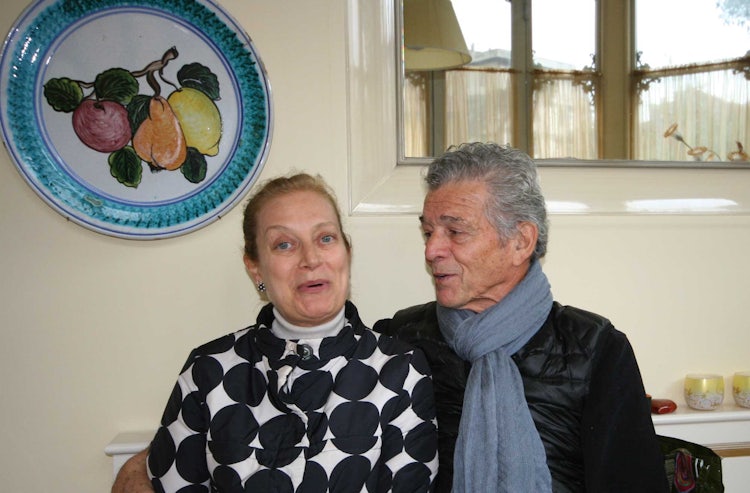 They realize there is no one size fits all solution to your holiday accommodations, with their three vacation rental apartments which adapt to fit the needs of the guests while exposing them to the amazing colors, and charm of Florence.
Reserve Now with Al Duomo Vacation Apartments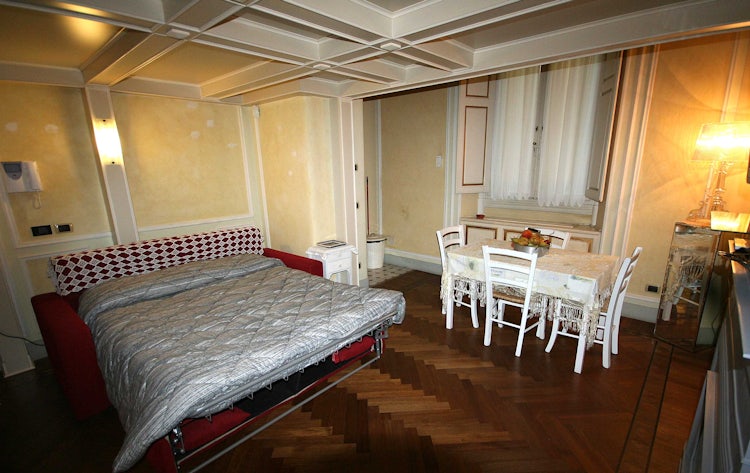 This is a Sponsored Article but reflects the honest opinion and experience of the author. More details »