Colorful flowers, fluffy rabbits and lots of authentic Tuscan personality
I had the most amazing surprise as I pulled up the driveway that led to B&B Porcigliano: a colony of what looked like domesticated rabbits had taken up residence in the grass, on the road and in the flora just outside the entrance.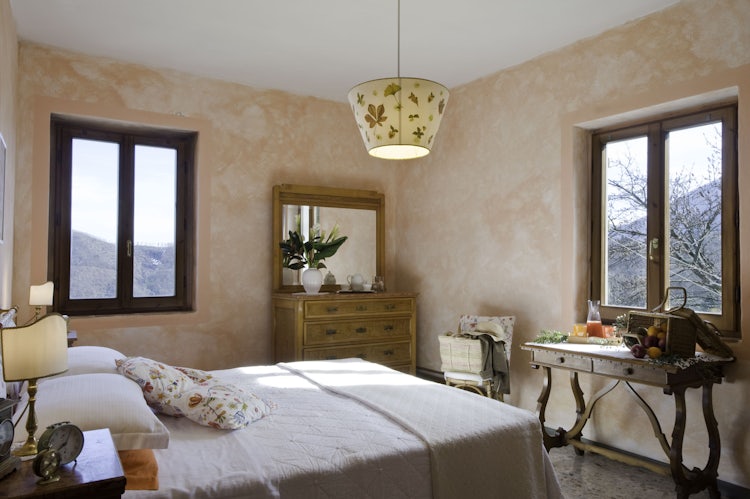 Surrounded by the tall green trees and bright wildflowers, these little rabbits invoked an Alice in Wonderland type of atmosphere. Magical, where the incredible can suddenly appear very, very real. I expressed my concern for the rabbits haphazardly stretched along the road to Gabriella, your hostess, and I received in turn a glance that merely said: this is normal, this is Porcigliano.
A Review of Porcigliano
We loved: the peace, the views, the quiet the back to nature atmosphere.
Ideal for: couples and singles looking to relax, enjoy the countryside and breath some delicious fresh country air.
Entering into the B&B, I definitely had the idea that I was entering into someone's private domain: warm and welcoming. Which was quickly superseded by this energetic woman in front of me; Gabriella will impress you with her passion, her energy and her professionalism while the entire time charming you with her smile and bright eyes. I didn't get to meet Ferdinando, her husband, but she explained that was just the way it was – she was the fireball in the couple and he had a quiet, "less seen" personality.
Sometimes my early risers (guests) will wander down to the kitchen looking for a pre-breakfast cup of coffee and they will meet Fernando. He is always up early and he starts the day off with a moka of pure Italian energy! and he knows by now to make enough for company. It's fun to watch because normally at that hour both him and the guest don't even bother trying to talk, they just enjoy the camaraderie of an espresso.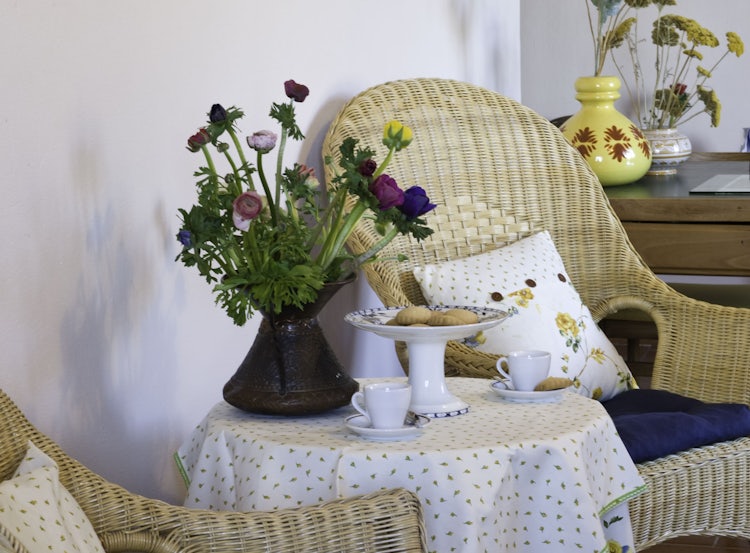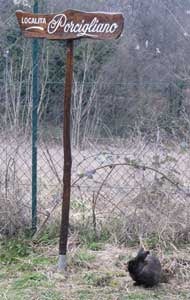 A True Pioneer
Gabriella entered in the world of hotel management when the only openings were for housekeepers. She has a true love of languages and the only option to use this passion was in hospitality, so at the young age of 16 she was already making a name for herself by being the first female to do internships abroad through the Florence School of Hotel Management. It was clear to her: she had found her vocation. And when you spend even just 15 minutes in her presence you can see that she was definitely born to put people at their ease and create a cosy atmosphere. Precise and very organized, her personality bubbles over into the eclectic decor, mixing classical Tuscan furniture with modern and colorful accents.
The three bedrooms located on the first floor of her home are decorated with a mix of pastel colors, country florals and art posters that attest to her worldwide travels.You can see that she had fun mixing the colors schemes and country motiff with the framed artwork depicting international and contempoary artists and their showings in countries far and wide. It is a delightful combination of old, new, country and modern which creates a unified, pleasing visual -- but it all falls into second place as you look out the windows of the amazing landscape. This is Mugello, tall mountains in the distance give depth to the enchanting vistas which are visible from the bedrooms, the gardens and the breakfast room.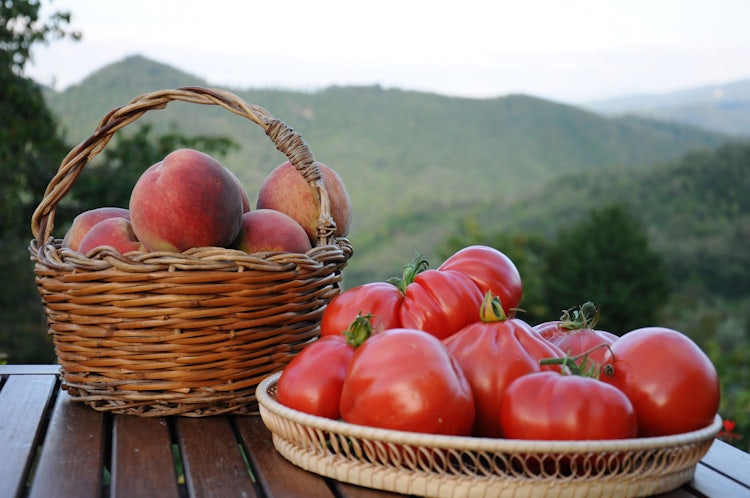 Pick it Fresh from the Garden
Gabriella and Ferdinando, having decided to retire, choose an area which was close to her heart, where she had fond memories of summers spent in the lush green hills of Mugello. They have purposely chosen to follow an eco-friendly philosophy which not only includes the various gardens situated around the B&B but also the actual restoration of their home and the three spacious and luminous double bedrooms with en suite bathrooms.
We purposely choose this lifestyle.We wanted to live the countryside, the fresh fruit and vegetables, dairy products, olive oil and wine and we invite our guests to live it with us.
The garden is open to everyone. You can pick fresh fruit, smell the ripe tomatoes and stroll through the small vineyard. She explained to me, if you want to find Fernando then you need to look for him in the gardens, where he dedicates his time to caring and coaxing the best out of the fertile Mugello dirt.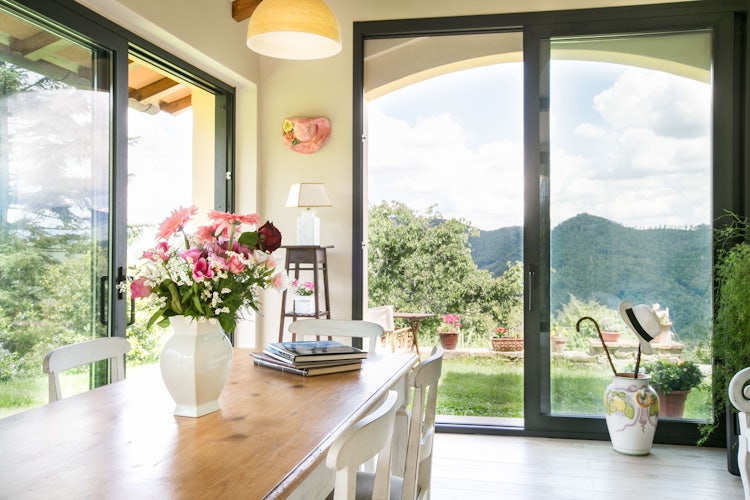 Gabriella, instead, is in charge of a delicious breakfast where she selects the best of the local produce and dairy products. She has a secret recipe of herbs and spices that she uses with farm fresh eggs to tempt you out of bed and down into the bright and luminous breakfast room. However, I have it direct from the source that breakfast out in the garden seems to make everything taste even better!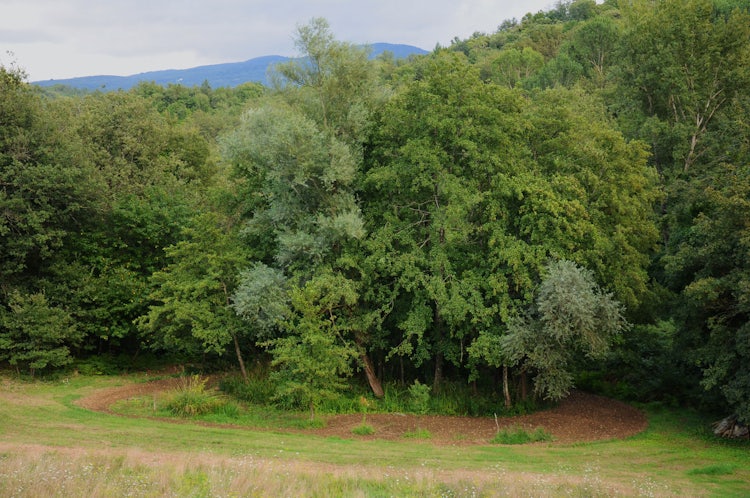 B&B Porcigliano in a Glance:
Type: bed & breakfast accommodation
Location: Locality: Polcanto, 40 min from Florence
Distance: Borgo San Lorenzo (15 min) or Fiesole (30 minutes)
Transport: a car is suggested, however there is public transport nearby
Rooms: 2 double bedrooms, one room suitable for a triple
Sleeps: 7
Type of board: Breakfast
Don't Forget to Make Reservations
A couple things you need to know about Gabriella at B&B Porcigliano - she loves to set a morning table with a wholesome and nutritious selection of local products - including jams & honey, she tells the tales of the rise and fall of Florence and keeps you enthralled for hours with the details and folklore, she doesn't accept credit cards and if you want to stay here you need to make reservations. At B&B Porcigliano they value their privacy and that of their guests; they go the extra mile to ensure a safe and comfortable environment and for Gabriella that means getting to know you before you show up for your holiday in Mugello.
Another good thing to know before you here is that this bed & breakfast is located in an ideal position for traveling into Florence and Fiesole, it is also the perfect place to go hiking. You could hike each and everyday according to Gabriella and never see the same thing twice. Deer, rabbits (obviously), porcupines and squirrels...and if you are into a more"structured" environment, in just a few minutes you are in the town of Polcanto where you will find the local bus that goes to Florence (in about 40 minutes) and where you will also find local shops, a cafe with espresso & gelato and a well-known local restaurant.
Reserve Now at B&B Porcigliano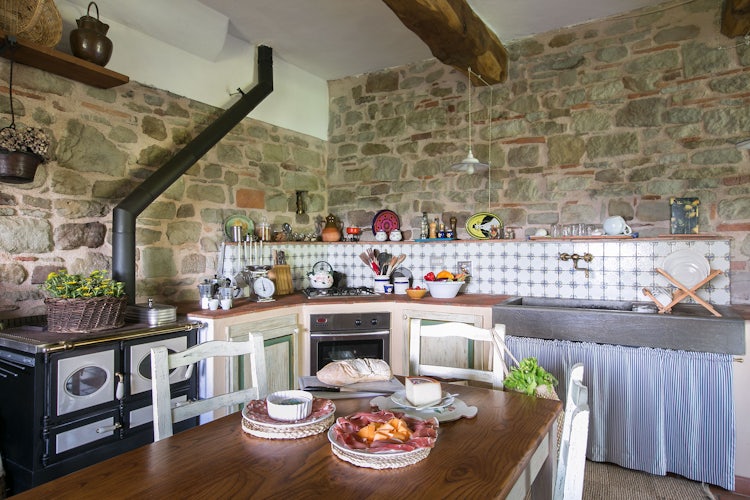 This is a Sponsored Article but reflects the honest opinion and experience of the author. More details »