Finally, some happy news from the cultural front in Florence!
I am so excited to report that between yesterday and today lots of Florence's museums are now open (and others opening later this week). This is because we are currently a "yellow" zone – and museums will remain open dependent on whether we remain in that yellow zone.
Museums have been closed since early November, when Italy was hit with its "second wave" of the pandemic with Covid cases steeply rising over the course of a few weeks. The entire country was placed into various degrees of lockdown, with limited mobility dependent on many factors. The system is based on colors and placing entire regions into one of these levels: yellow means we're doing pretty good, orange and red not so good.
The last decree that took effect this past Sunday has stated that for now, museums can reopen in regions that in the yellow areas – and every 2 weeks regions will have their color confirmed or changed, dependent on how things are going with infections.
Museums can only be open during weekdays to curb too much excitement and not have crowds on the weekends. Many are reopening with limited hours as well. Not all museums will reopen, so at the moment, you really have to check ahead and see what is open and opening times before heading out the door.
I've collected information on the museums that have stated they will reopen and hours to make it easier to find this information (I can't keep up right now with updating the individual museum pages across the site). So if you've been missing a museum or want to get out of the house and have a visit with some art, here are some places to check out! Of course, all Covid measures are to be respected (masks, sanitizing hands, keeping distance from others).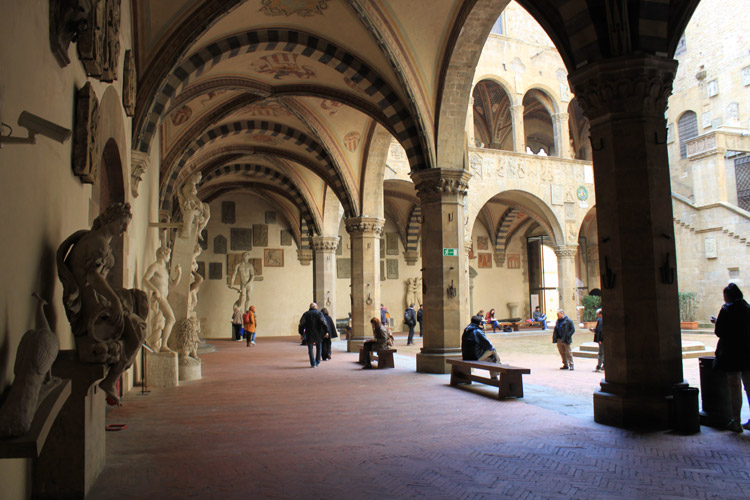 From January 18
In Florence, yesterday the Bargello Museum (8:45am-1:30pm), the Medici Chapels (8:45am-1:30pm on Mondays and Tuesdays, from 2pm-6:30pm from Wednesdays-Fridays) and the Palazzo Davanzati (2pm-6:30pm) were among the first to open.
The city's Civic network of museums also reopened, including Palazzo Vecchio and its Torre di Arnolfo, the Museo Novecento (including the Henry Moore exhibitions), Museo Bardini (Fridays and Mondays only), Brancacci Chapel (every day except Tuesdays), Santa Maria Novella Museum (with Massimo Sestini's photographic show dedicated to Dante and very limited opening days, only on Thursdays and Fridays) and the Gino Bartali Cycling Museum (on Fridays).
January 19
The Boboli Gardens reopens on Tuesday, Monday-Friday 8:30am-4:30pm.
January 20
The Pitti Palace's Palatine Gallery, Modern Art Gallery and Grand Ducal Treasury reopening from 8:30am-1:30pm.
January 21
The Uffizi Gallery will reopen from 8:30am-6:30pm from Tuesday-Friday, after more than 70 days of closure, the longest time it has been closed since World War II.
The Accademia Gallery has released a communication saying it is working on reorganizing the halls inside the museum and it will reopen with a completely different display of works across its halls on February 13, just in time for Valentine's Day.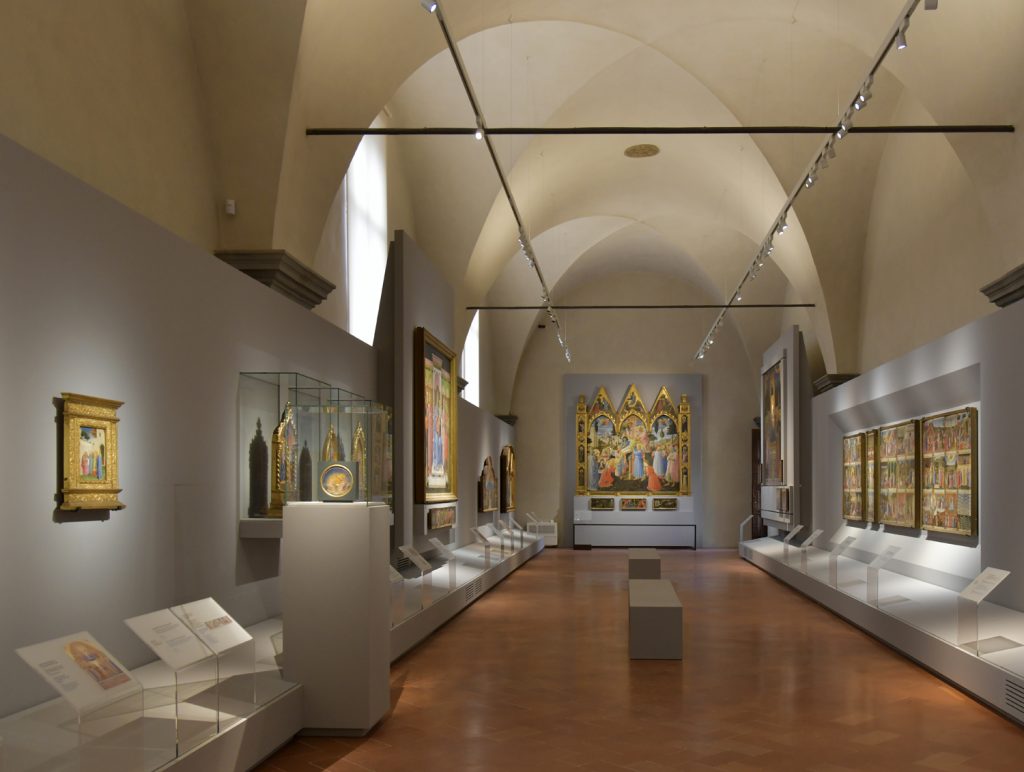 Between January 21 and 26
Also starting Thursday, January 21 and through the 26th, the State run museums that fall under the Regional Tuscany Museum Network will begin reopening. In Florence, the Museum of San Marco will reopen which will give everyone the chance to see the new setup of the Sala del Beato Angelico. The sixteen works that form the largest collection of the friar in the world can be admired with new lighting and viewing panels that exalt the works within the context of the hall.
In addition, the Archaeological museum will reopen with its exhibition "Treasures from Etruria" (opened briefly in October before the museum was closed), as well as the gardens at the Medici Villa of Castello, Villa Corsini, the Medici Villa at Cerreto Guidi and the Park of Villa Ventaglio in Florence.
For details on days and hours for these locations, check out the official website for the Polo Museale Toscana here.
For a list of museums reopening across Tuscany, read our post on Discover Tuscany's blog.
I will keep updating this post as I see more museums officially confirm reopenings.
Now, let's hope we can stay as a "yellow" area for a while, longer than the end of this month. Take care and be safe!