Visiting a city of art like Florence with children of all ages is a unique experience for the whole family.
Florence, compared to other Italian cultural destinations such as Rome, has the advantage of being a compact city, with all of the main attractions within walking distance from each other and thus really easy to visit on foot and by public transport. This is a big plus, especially when traveling with children because it allows you to enjoy the city without wasting too much energy and time on moving around.
Be prepared to dive into a world of art, culture and history in Florence's many museums, monuments and churches. Unless you're taking a long vacation or a sabbatical year (lucky you! ;) ), you cannot really see all that the city offers in a few short days: the sooner you accept this, the easier it will be to plan a better itinerary. So my first recommendation is to not force your children to go with you on a cultural "marathon", unless you are pretty sure they will appreciate it. I rather recommend to adopt a more sustainable pace for everyone in the family, so that you can all go back home with the best memories of your time in Florence and Italy and not go back more stressed than when you left on vacation!
So what museums can I visit with children in Florence?
Florence has a remarkable number of museums, from the famous (and most visited) Uffizi Gallery and Accademia Gallery to smaller museums, some not even known by many locals.
Unfortunately, not all of the museums organize guided tours or family activities (or at least not regularly) and this applies to some of the best known museums, such as the above mentioned Uffizi and Accademia, which also often force visitors to sustain long lines to get in. This does not make them "forbidden" to families, of course, but it does render them a bit less suitable than others for smaller children.
Luckily, there are several great "family-friendly" museums in Florence and below I'm sharing with you my favorite 5!
1. MUSEUM OF PALAZZO VECCHIO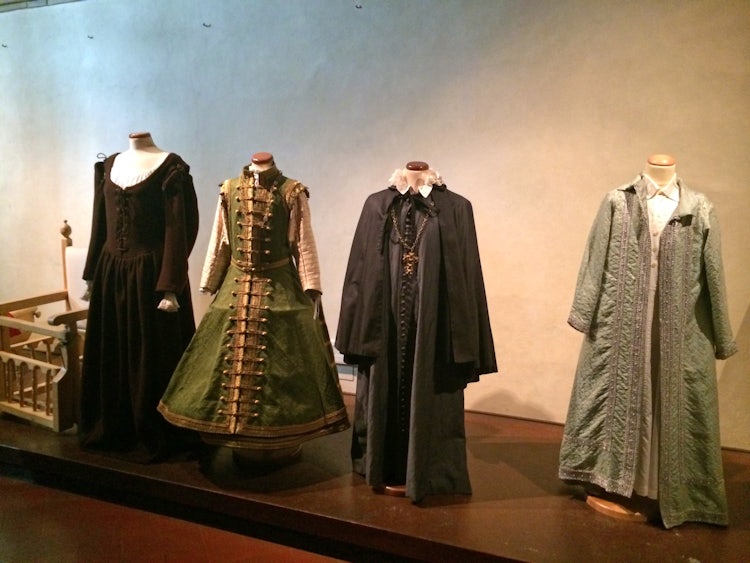 Palazzo Vecchio is the seat of the municipality and a wonderful museum open to the public. Here, the Mus.e Association organizes (you do have to book) daily activities for families for children of different ages, starting from 4 years old (activities are held in Italian, English, French, Spanish).
At the museum's information desk, you can also rent a "Kit for Families" (recommended for children 6 years and above) for your self-guided visit. The kit offers a map and other tools that will make visiting the museum even on your own really fun (the kit is in Italian, French and English).
2. THE LEONARDO DA VINCI MUSEUM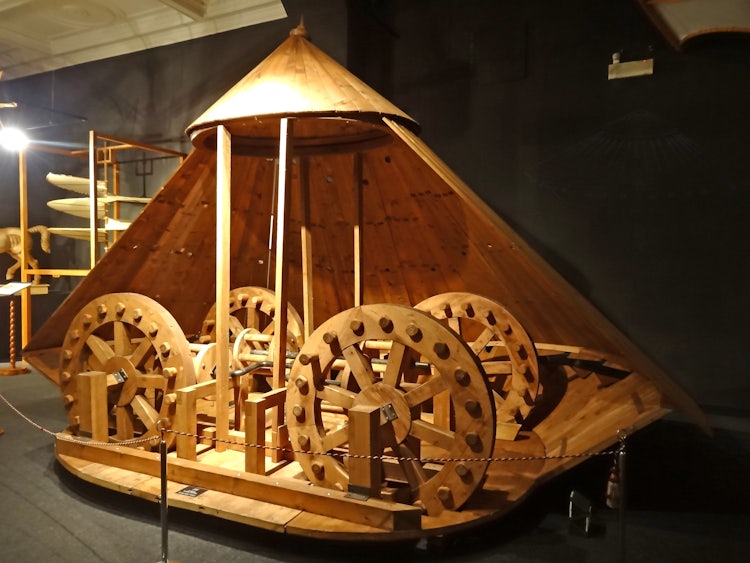 THE LEONARDO DA VINCI MUSEUM
Address: Via de'Servi 66R
The Leonardo da Vinci Museum is obviously completely dedicated to this genius who wasn't just a painter. The small but interesting museum is located in the center of Florence, just down a street off from the Duomo. The museum has reconstructions of various civil engineering, military and flying projects designed by the genius of the Renaissance, some of which were found in his famous Leonardo's Codex.
Several machines in the museum are interactive and this is certainly the part that kids love the most, even the younger ones which can experience directly the operation of these reproductions. Next to each machine you will find a detailed description which allows you to understand its use and eventually explain it to your children (or maybe even the opposite! :)).
3. THE STIBBERT MUSEUM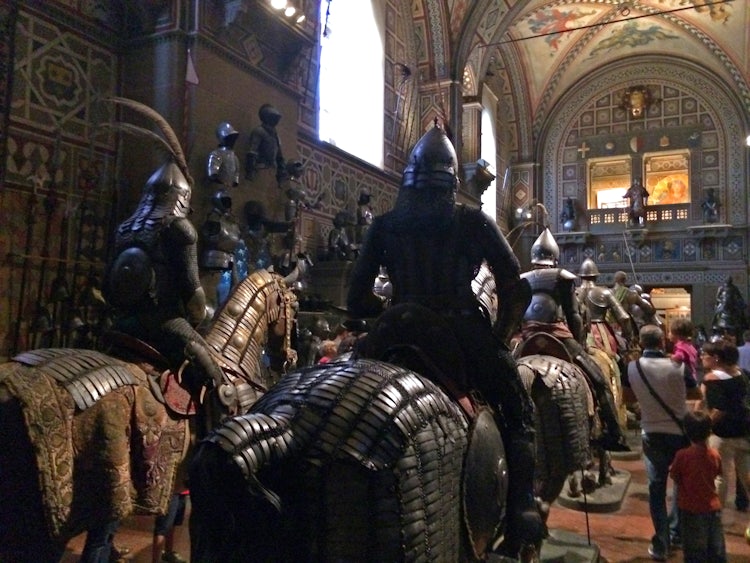 Of the five museums mentioned in this article, the Stibbert Museum is the only one that is located outside the historical center, but it is easily reachable by bus (bus #4 from the SMN station).
The museum is located inside Villa Montughi, home of the English collector Frederick Stibbert, who donated all of his belongings to the city of Florence upon his death. The villa is in nineteenth-century style, and entering it really seems that time is standing still here. The rooms have frescoed walls and are full of furnishings, enriched with a wide variety of antiques, including many works of art. There are so many things, I confess it might be hard to decide where to look first so I recommend you inquire at the ticket office (perhaps by calling in advance) if you can take a guided tour of the museum in order to be able to better appreciate the visit. The museum houses many ancient weapons and full sets of armor: one of the most spectacular rooms is definitely "The Ride," which shows a group of horses and riders in real size (it's really impressive!). Take a walk in the beautiful the English style park surrounding the villa, it is beautiful.
4. THE GALILEO MUSEUM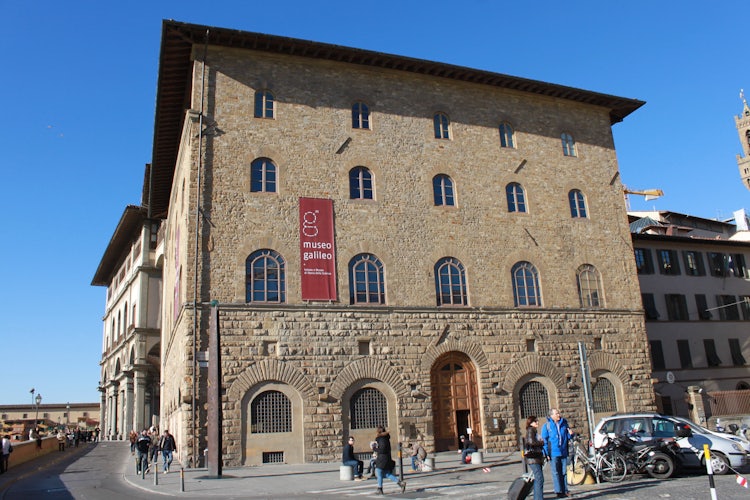 The Galileo Museum preserves an important collection of tools designed and made by Galileo Galilei and the scientific collections of the Medici and Lorraine families. It is right behind the Uffizi Gallery along the Arno, so really easy and central to reach.
Visiting the museum, you will find yourself in front of over a thousand instruments and scientific equipment which will take you on a journey into the past, from the sixteenth to the eighteenth centuries.
The museum organizes activities for children and families on weekends (in Italian), but if you happen to be traveling with a group of 15 people or more, you can ask for a guided tour (booking is required).
For those who want to visit the museum independently, the official website does offer mini-guides you can download (available in several languages) to help you organize your visit before your arrival and once inside (it includes a map of the two floors of the museum). You can find it here.
5. THE NATURAL HISTORY MUSEUM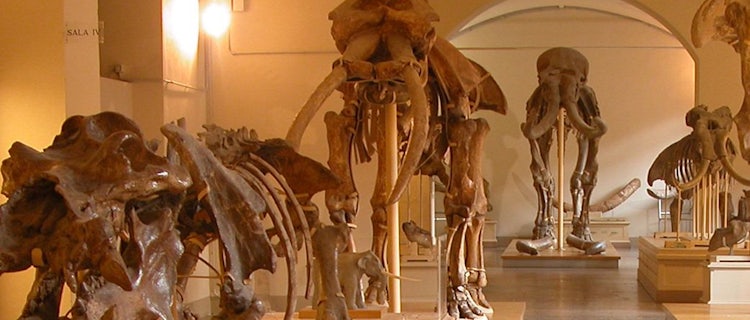 THE NATURAL HISTORY MUSEUM
Address: Via Giorgio La Pira, 4
Website: www.msn.unifi.it
Among the top museums to visit in Florence for children, the Museum of Natural History is a favorite! It actually consists of 6 separate sections located in different locations but all are still in the historical center.
In the Geology and Paleontology (Via La Pira 4 / Official Website) Section, you will see a large number of fossils from Italy (and beyond) tracing the evolution of life on earth from the most ancient remains of 3.5 billion years ago. You and your children will be impressed by the collection of skeletons of fossils found in the Valdarno area on Tuscany, including the elephant "Pietro", as he was nicknamed, standing tall at 4 meters high.
The Museum La Specola (Via Romana 17 / Official Website) is the oldest science museum in Europe and houses collections of stuffed animals, a number of skeletons in the Hall of Skeletons on the first floor (open on special occasions or by appointment with guided tours) and the beautiful Galileo Tribune, dedicated to the scientist and decorated with nice frescoes.
So much more to discover
This is just a taste of some of our favorite museums in Florence that are particularly loved by children - for the animals, tools, "dinosaurs" and skeletons and knights they can admire! All are intrinsically tied to Florence's rich history and culture, although they have a bit less paintings than others.
Are your children passionate about archeology? Then you should visit the MAF National Archaeology Museum where they will find Egyptian mummies, Etruscan sarcophagus & Roman sculptures.
Have you visited other museums with your children that you loved and would like to share with us? Leave a comment below!
This article is written in cooperation with MammeaFirenze, a blog by a Florentine mom with lots of information on local, family-oriented events and more.