Art Shows, Design Exhibits & Archeology
Save the Date for these Events
A selection of some of the more popular current exhibits across the city, at major museums, private museums and galleries. Learn more about some of the more intiguing contemporary art exhibits at our blog post
Of course, Florence isn't the only place in Tuscany that features interesting exhibits of art, archeology and design! With Pistoia topping the list as Capital of the Culture for 2017 followed by Siena, Empoli, Lucca, Pisa and more. Check our calendar for exhibits throughout Tuscany for 2017 that you won't want to miss while touring the region.
Combine the fabulous art of Florence with a program events and activities that will help introduce you to this wonderful city, click the month below to stay updated on the latest news.
Below are the highlights of some of the exciting shows available to the public in Florence, be sure to include at least one in your itinerary!
---
Florence City Center | HELIDON XHIXHA IN ORDINE SPARSO
Order and Chaos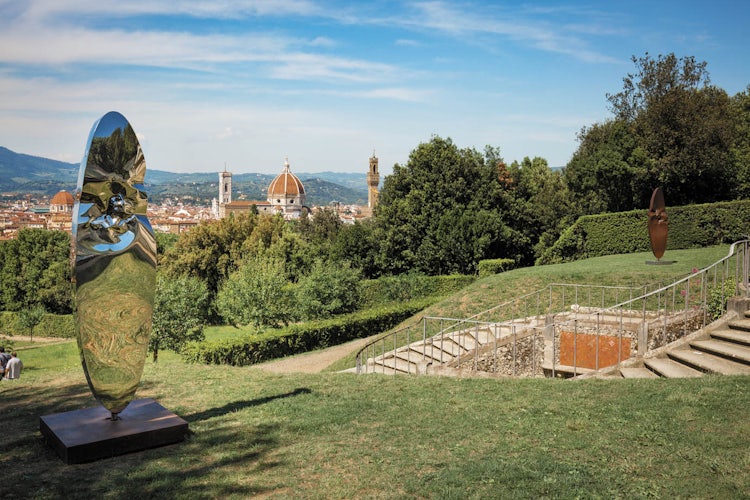 When: June 27 - October 29, 2017
Address: Boboli Gardens, Pitti Palace, Uffizi Gallery
In the most unexpected place you will come upon these 15 monumental installations and sculptures, which are set up around the city center and in the lush green setting of Boboli Gardens. The artist Xhixha transforms stainless steel, polished until it gleams like a mirror, into incredible abstract forms at once massive and delicate.
His recent success at the Venice Biennale in 2015 and at the 2016 London Design Biennale, together with the prestigious awards he has received, have given Xhixha a position of prestige in the panorama of international art and his works are currently among the most recognisable and sought-after in the context of contemporary sculpture.
---
Palazzo Pitti | I NIPOTI DEL RE DI SPAGNA
Family Portrait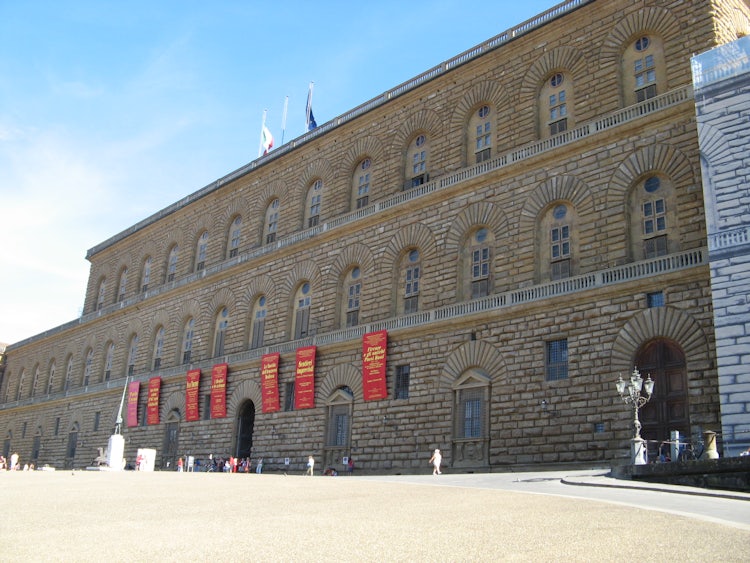 When: September 18, 2017 - January 8, 2017
Address: Pitti Palace, Piazza de' Pitti, 1, 50125 Florence
This presentation will feature the recent acquisition of an important painting by Anton Raphael Mengs ( by the Uffizi Gallery. The canvas depicts two of the children of Pietro Leopoldo di Lorena, Federico and Maria Anna
---
Palazzo Strozzi | IL CINQUECENTO A FIRENZE
Michelangelo, Pontormo and Giambologna

When: September 21, 2017 - January 21, 2018
Address: Palazzo Strozzi, Piazza degli Strozzi, 50123, Florence
For Hours see Website
An exhibition, and final act in a trilogy of exhibitions curated by Carlo Falciani and Antonio Natali, devoted to the art of the 16th century in Florence showcasing over seventy works of art by such artists as Michelangelo, Bronzino, Giorgio Vasari, Rosso Fiorentino, Pontormo, Santi di Tito, Giambologna and Bartolomeo Ammannati.
---
Piazza Signoria | IN FLORENCE
Together with la Biennale Internazionale d'Antiquariato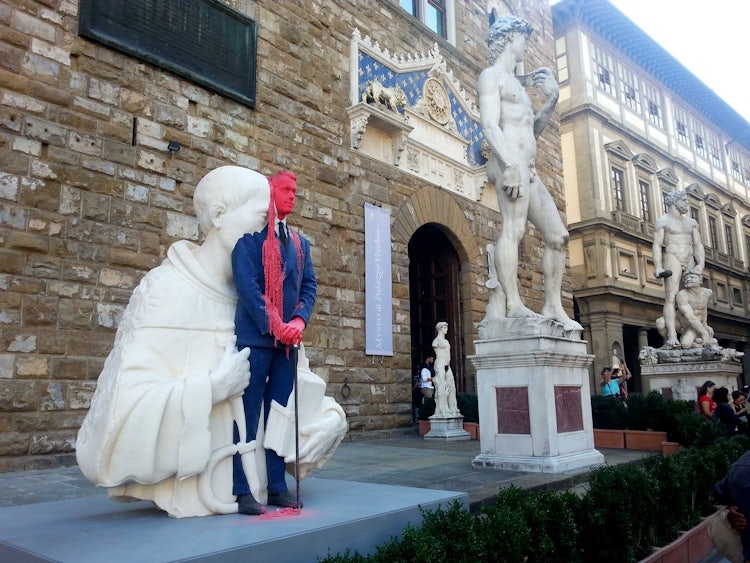 When: September 21, 2017 - January 21, 2018
Address: Piazza Signoria, Florence city center
For Hours see Website
The Swiss artist, Urs Fisher, will position two human figures, transformed into candles, in the Piazza Signoria square. These two will be lit and then duing the course of the exhibition will slowly burn down symbolizing "human finitude and the durability of art."
---