Monuments aren't the only reason to visit Florence, there is also a great and ever-changing selection of temporary exhibits taking place across the city at major museums, private museums, and galleries.
As 2021 nears its end, many exhibits have opened in Florence that are giving the city a sense of a new Renaissance after the months of closure of cultural sites across the city.
As you plan your time in Florence over the upcoming months, make sure to check out and add a visit to museums to see these exhibits, many of which offer a more modern, contemporary air to the city.
Remember that you need a Green Pass to visit museums, restaurants, events, wellness centers, theaters and cinemas.
JEFF KOONS: SHINE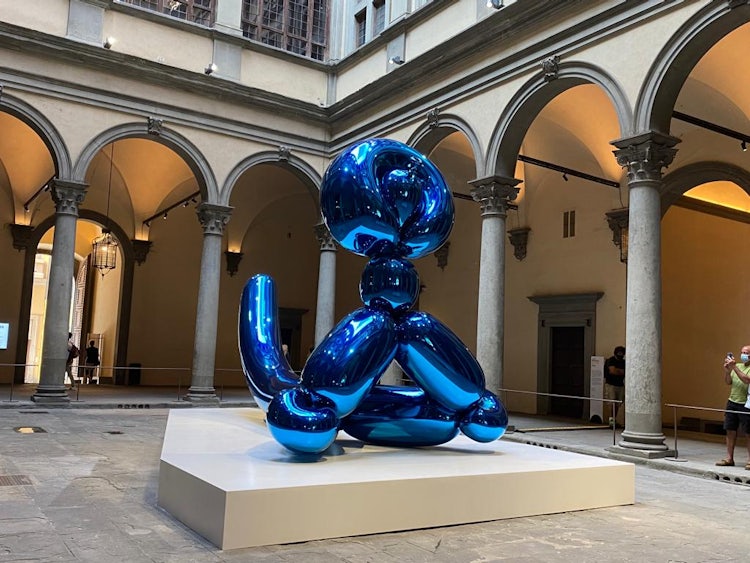 Where: Palazzo Strozzi
When: from October 2, 2021 to January 30, 2022
Hours: 10-20 and every Thursday until 11pm
Cost: €15 full, €12 reduced, €5 kids 12-18
More info: www.palazzostrozzi.org
Great monograph of the American artist with the most sparkling and "mirrored" works of his career, from the seventies to the 2000s up to his latest unpublished productions. Developed in close dialog with the artist (postponed by one year due to the pandemic), the exhibition hosts loans from the most important collections and major international museums, proposing the concept of "shine" intended as a game of ambiguity between splendor and glow, to be and to appear. The works also allow the visitor to become a work her/himself.
JENNY SAVILLE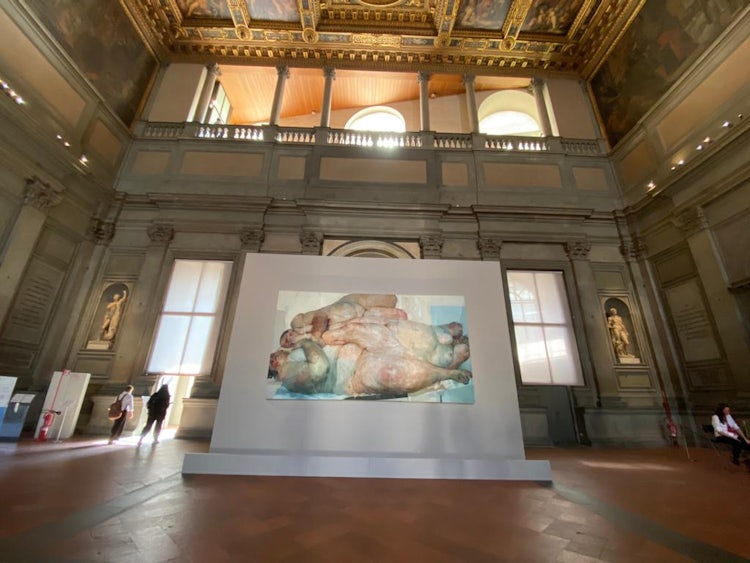 Where: Museo Novecento, Palazzo Vecchio, Opera del Duomo, Casa Buonarroti e Museo dell'Ospedale degli Innocenti
When: from September 30, 2021 to February 20, 2022
Jenny Saville, one of the greatest living painters and leading voice of the international art scene, exhibits her works in some of the most important museums in Florence. Saville transcends the limits between figurative and abstract, between informal and gestural, managing to transfigure the chronicle of a universal image. She's part of a contemporary humanism that once again places the figure at the center of art, giving the foces within and without us a face.
The itinerary of the works across the locations in Florence outlines the strong correlation between Jenny Saville and the masters of the Italian Renaissance, in particular with some of Michelangelo's great masterpieces.
Combine the fabulous art of Florence with a program of events and activities that will help introduce you to this wonderful city, click the month below to stay updated on the latest news.
Author's Note: This article was last updated on November 23, 2021 and is always being updated.