February sparkles like a Carnevale party and the events and activities featured this month in the city of Florence, Italy and the surrounding province are full of color and playfulness. February in fact is preparing to welcome parades of allegorical floats across all of in Tuscany, not just Florence.
For events in Tuscany, check out this article
Carnival and St. Valentine's Day
Florence and many of the surrounding towns will draw hundreds of people dressed up in original costumes inspired by everything that stimulates one's fantasy and creativity. Doesn't everyone want to join in for some dancing to the Carnival's festive rhythm?
February is perhaps even more popular for romance and St. Valentine's Day, the holiday for lovers. It's not by chance that Florence and Tuscany are commonly considered to be some of the most romantic places in the world, whose breathtaking panoramas and suggestive landscapes have inspired romantic love and eternal promises since the beginning of time.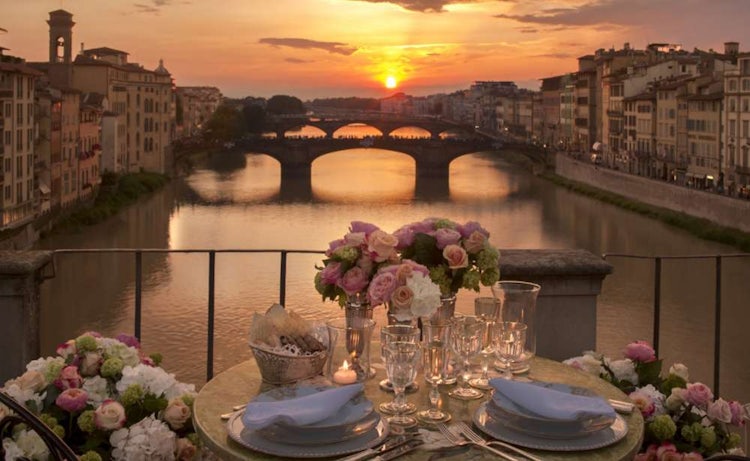 Check out our list of events below to see if you can surprise your partner and capture her (or his) eternal love with an event right here in Florence. Then maybe a walk after dinner, a bottle of wine and two glasses while you stroll along the Lungarni before stopping and taking a seat on Ponte Vecchio and enjoying the unique views on the city - priceless!
Here are additional suggestions for a romantic vacation in Florence.
Author's Note: This article was last updated on February 2, 2019, to make sure we're giving you up-to-date info, if the dates have not yet been announced then we indicate TBA (to be announced). If they have not yet been posted keep checking in with us...or better yet, write us on the Forum
State Museums in Florence | FREE ENTRANCE | first Sunday in February
It is a standing appointment the first Sunday of every month, free entrance into some of our favorite Florentine museums. Check our calendar to see if you can find a new place to discover and explore.
Check our list of State Museums in Florence
---
Florence & Tuscany | ARRIVANO I SALDI | Jan 5 - Mar 5
I don't like sales. Said no one. Ever.
After having had time to hit the museums and monuments, what can be better than coming to Florence during the winter sales? Starting on the 5th of January prices will be slashed not only at the outlets but even the great fashion designer stores and small boutiques. Dust off that credit card and explore.
---
Scarperia | COLLEZIONISTI IN PIAZZA | 1st Sunday of February
Antiques in the Square
Actually, the first Sunday of month heralds this event in Scarperia. Just imagine a stroll through this picturesque town center to find a wide range of goodies including vintage, antiques, clothing, and more, Stands are set up from 8:30 am to 7:30 pm.
---
Panzano in Chianti | APRILANTE | 1st Sunday in February
Handcrafts & Vintage
We know they call the fair "April"ante, but it really goes all year round! This monthly market in the streets of this charming town in Chianti is where you will find hand crafts, vintage and delicious typical foods and all of it this is just outside in the countryside surrounding Florence.
---
Fortezza da Basso | ANTIQUES FAIR | 3° weekend of February
Looking for something special is a recurrent date
An unmissable occasion for grabbing unique and even prestigious antique pieces.
---
Greve in Chianti | IL PAGLIAIO | Every 4th Sunday of February
Organic and Artisan Market
Piazza Matteotti is filled with locals who feature goods from their gardens, their kitchens, and their workshops. Often you will find not only great bargains but music and opportunities to do some taste testing.
---
Largo Pietro Annigoni | FLEA MARKET | 4° Sunday of February
Traditional vintage festival
Here you can grab a cappuccino at a nearby bar and then search the stands for the best ever surprise in vintage books, art, glassware and more.
---
Palazzo Vecchio | CAMBIA DELLA GUARDIA | Feb 4
history repeats itself in the city center
Starting with a historical pageant, that will include the blare of trumpets, the roll of drums and the steady procession of Florentines in the dress from the mid 1500's, the Fante del Palazzo (Guards of the Palazzo Vecchio) will reenact events that took place almost 500 years ago during the Battle of the Siege.
Read our blog post for dates and times for the Changing of the Guards
---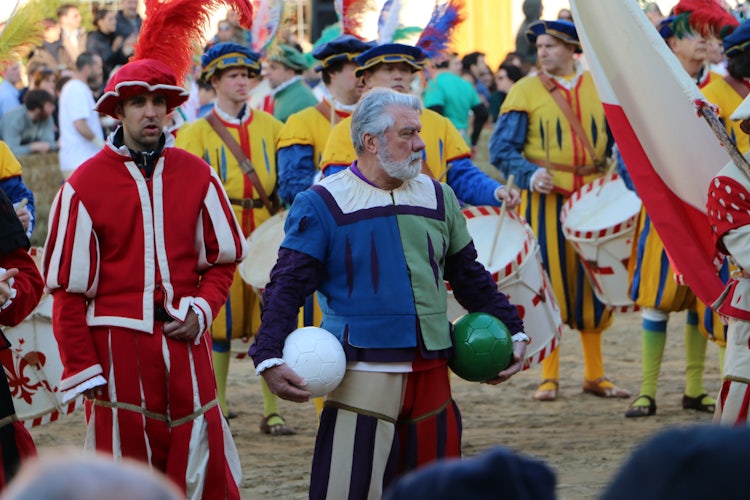 Santa Croce | PARTITA DELL'ASSEDIO | Feb 17
Calcio Storico, and the rallying of the troops
Once again you have the opportunity to witness a historic pageant, that will include a steady procession of Florentines in the dress from the mid 1500's. This rough and rugged game, traditionally played between the Bianchi and the Verdi, was a valiant attempt to keep spirits high during the siege of 1529 when Charles V surrounded the city walls. Normally, you can only see the game Calcio Storico in June so if you are here in February, do miss this thrilling opportunity
Facebook page with more details
---
City Museums in Florence | ELECTRESS PALATINE | Feb 18
the anniversary of the death of Anna Maria Luisa de' Medici
Thanks to the untiring efforts of the Electress Palatine, there was the drafting of a legal act which stipulated after the death of the last heir to the State of the Grand Duchy of Tuscany, the whole complex of assets which made up the Medici collection accumulated over the centuries would be donated to the City of Florence. The government now commemorates the anniversary with free admission to local CITY museums for the full day, as well as guided tours and free entrance to the Medici Chapel. There is a historical parade through the streets, which will bring a tribute of flowers to the grave of Anna Maria Luisa de' Medici, located at the Medici Chapels.
Check our list of Civic Museums in Florence
More Information about the events for Electress Palatine
---
Fortezza da Basso | DANZA IN FIERA | Feb 21 - 24
the international dance guru
There is no doubt about it, DanzainFiera is the largest manifestation in the world dedicated to dance. Florence and its historic Fortezza da Basso will be the heart of this meeting as it becomes the dancing capital for four beautiful days.
---
Opera del Duomo | NOTE AL MUSEO | Feb 21
music in the museums at night
Combine this lovely setting with the magical musical notes of Il Duo Gazzana fra Ottocento e Novecento
---
---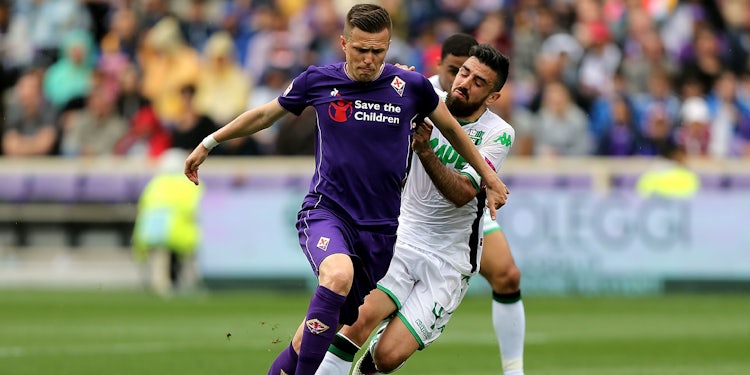 Stadio Franchi | ACF FIORENTINA SOCCER | Feb. 9 & 24
Forza Viola
You can't find another team with more heart than the Fiorentina! For those passionate about soccer, join those passionate about the Florence team: ACF Fiorentina. Two very important home games feature Naples and Inter.
---
Leopolda | CHIANTI CLASSICO | Feb 11 & 12
On 11 and 12 February in Florence will be held the largest tasting of Chianti Classico. The latest vintages of Chianti Classico in its Vintage, Reserve, and Grand Selection typologies are previewed at the Leopolda station with more than 190 producers present. The Chianti Classico DOP Oil harvested in 2018 will also be presented.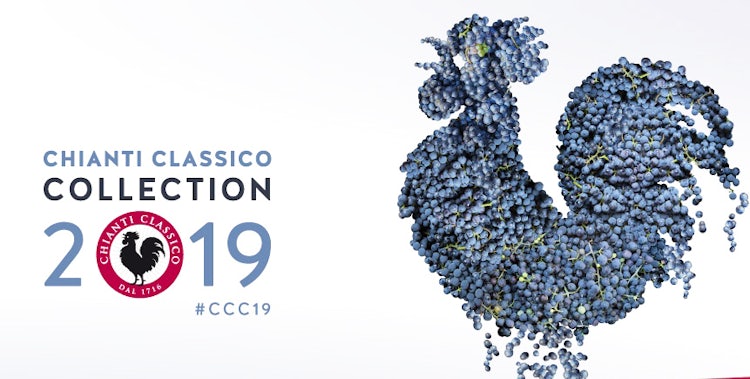 ---
Obihall | FIRENZE WINTER PARK | open until 25 Feb
Large ice skating rink & artificial snow slopes
Located in the heart of Florence, you have the opportunity to ski and skate! Not only sports but there are stands with hot chocolate, delicious recipes from the nearby mountains and games for the kids.
---
Teatro Verde | CONCERTO DI TUTTI TIPI | All February
All types of music for a romantic February
Between classics and romantics, you can listen as they paint a picture with their musical notes.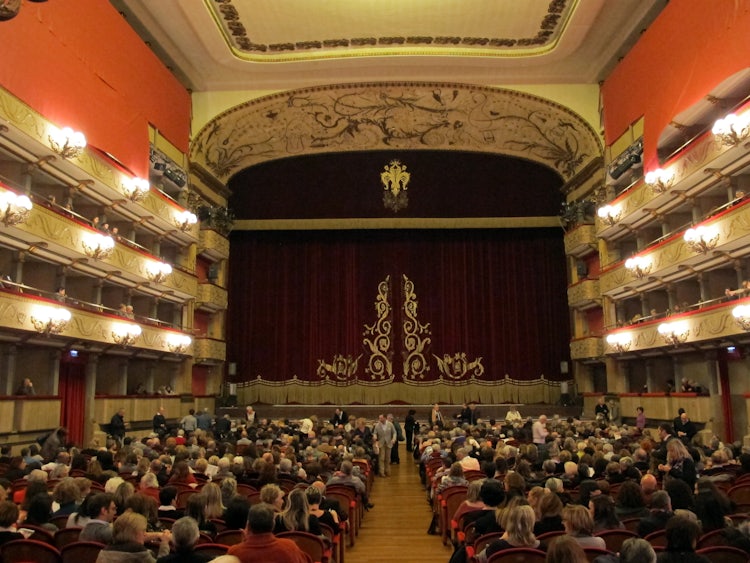 ---
Italy | GIOVEDI GRASSO | Feb 28
The last Thursday before Lent
Be prepared for an explosion of color, parties, and celebrations for Fat Thursday and be on the lookout for crispy fried pastries that are abundant during the Carnival holidays.
---