Are you looking for a romantic place in which to spend a fabulous stay with your loved one?
You've just found it: it's Florence! Symbol of the Renaissance, Florence is famous throughout the world for its architectural beauty and the extraordinary works of art in and outside its museums, but is primarily a city of unique charm and absolutely irresistible.
Imagine spending unforgettable moments with your love strolling the streets of the historic center of Florence, probably stopping to admire the splendid Piazza della Signoria, the stunning Ponte Vecchio, or seeing Botticelli's Primavera from upclose and Michelangelo's David. Are you already looking for plane tickets?
Once that is set, follow our tips for planning a romantic stay in Florence, whether it is on Valentine's Day or to celebrate a special event, such as your engagement or your wonderful honeymoon.
WHAT TO DO IN THE CITY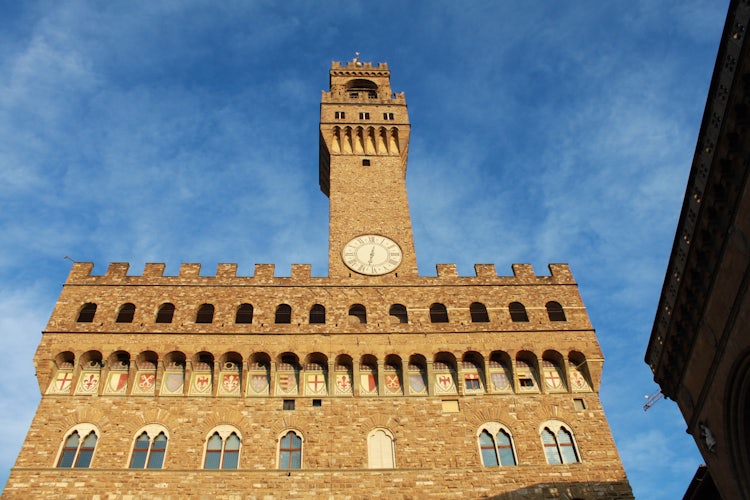 When you're in love, visiting a charming city like Florence could also end up meaning long walks aimlessly throughout the day, we assure you that there is no risk of getting bored. However, you probably want to organize something special in addition to enjoying the artistic beauty of Florence, giving you and your partner the chance to make some special memories of your time in Florence.
MUSEUMS AND ARTISTIC TREASURES
Finding yourself in the Cradle of the Renaissance, your romantic itinerary will surely include a visit to at least one of the major museums in Florence. The Uffizi Gallery and the Accademia Gallery are undoubtedly the most famous and you especially cannot miss visiting them if you are in Florence for the very first time. Keep in mind, however, that these museums are also among the most visited and that there are often long queues to enter. An hour long line is not very romantic! So to in faster, I suggest you buy museum tickets in advance (you'll find some good tips here on that).
If you already visited the two galleries on other trips, opt for Palazzo Pitti, Palazzo Vecchio and the Bargello.
If you're in Florence precisely on Valentine's Day, the Italian Ministery of Cultural Heritage (MIBAC) generally offers couples reduced admission to museums and cultural sites, offering two tickets for the price of one. Check the official website for more details.
Make sure to add to your list the "must-see classics" of the Cathedral of Santa Maria del Fiore and the Baptistery. Both will leave you breathless!
SHOPPING
Does your sweetie enjoy shopping? Then you have to dive into the Florentine "streets of fashion", overlooked by the biggest Italian and international fashion brands. These are Via Calzaiuoli, but especially via Roma, via Calimala towards Ponte Vecchio and Via de Tornabuoni, which will likely be your favorite.
SPECIAL RIDES
It is true that is easy to visit Florence by foot and by bus, but if you want something more special we recommend you try a carriage ride! You'll find them in Piazza del Duomo or in Piazza della Signoria, and a ride just for the two of you will offer a "fairytale" route through the city! Of course, there are other options as well, from visiting Florence by bike or with the modern Segway for those who enjoy active activities together. To enjoy the city in total relax and reach the most beautiful sights easily, you can also opt for the City Sightseeing Bus, which has a two day ticket which includes two routes, one to explore the city and one that also leads to Fiesole.
ITINERARIES
When the weather is particularly nice, there is nothing better than exploring the city on foot and savoring it step by step with confidence, stopping to admire the most striking views and angles. Here then are three walking routes you can follow to discover the heart of the historical center, the Oltrarno and Piazzale Michelangelo. Looking for an originale itinerary to inspire passion? Read our itinerary on the footsteps of Dante and Beatrice.
Want more idea on what to see and do? Then read these articles for tips on what to do in Florence in two days or three days which offer more suggestions.
THE MOST ROMANTIC PLACES YOU CANNOT MISS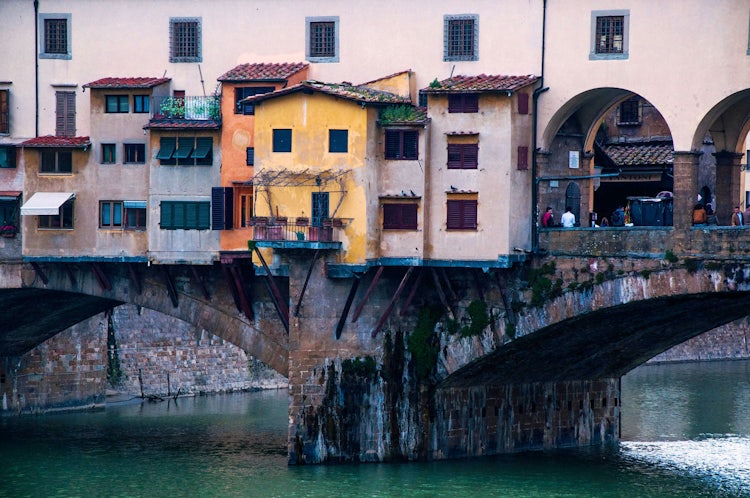 Which are the most beautiful views of Florence, the most romantic places where you can bring your beloved?
Let's start with the classic OLD BRIDGE (PONTE VECCHIO), one of the symbols of the city. It is undoubtedly romantic and you'll certainly see it many times during your stay. Ponte Vecchio is as beautiful as it is crowded at almost all hours of the day, just keep that in mind if you're looking for a place to make a declaration of love or even a marriage proposal. But once the shops are closed right after sunset, there is something magical about being on this bridge with your loved one...
Then consider PIAZZALE MICHELANGELO and the CHURCH OF SAN MINIATO AL MONTE just a few hundred feet further up the hill: both undoubtedly offer some of the most romantic views of Florence, perfect for surprising your partner. The city view from Piazzale Michelangelo at sunset is one we recommend you add to the experiences not to be missed, just consider you'll be sharing it with many locals and visitors. It is definitely still very worth it, just there won't be a lot of "intimacy".
Among the most romantic places we highly recommend are the most beautiful gardens in Florence: the BOBOLI GARDENS, the GARDEN OF ROSES and THE GARDENS OF VILLA BARDINI, which all offer really fabulous views of the city that you can enjoy at your leisure.
Do you want to have your sweetie literally "speechless"? Climb to the very top of the highest points of the city, either the tower of Palazzo Vecchio, called THE ARNOLFO TOWER or BRUNELLESCHI'S DOME or GIOTTO'S BELLTOWER. As soon as you have recovered from the effort of the climb, launch (metaphorically, of course) into a heart-felt declaration of love: it will be an unforgettable moment!
TIPS ON WHERE TO EAT AND LODGE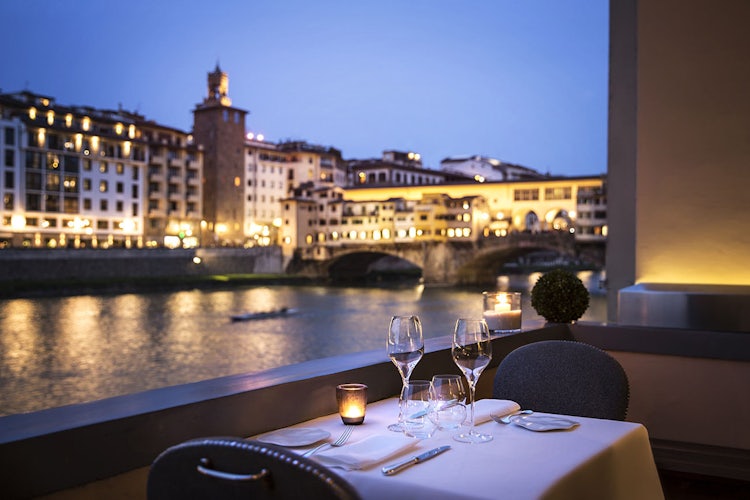 Florence is full of art and culture sights as well as restaurants and accommodations as any tourist destination.
More than ever when it comes to celebrating a special moment, we would like everything to be perfect and unforgettable and navigating the many offerings out there may not be as simple as you'd like.
When love is in the air, as they say, a "panino" and a glass of red wine taken from one of the many "vinaini" (tiny food shops specialized in sandwiches and wines) in the historical center or a sandwich with the lampredotto can be a memorable dining experience and absolutely a local tradition (and cheap too, to be honest). But if you want to spare no expense and you are looking for an elegant restaurant, maybe with panoramic views, follow the advice found in this article.
To choose the perfect accommodation for your stay in Florence, I suggest you first read this article on the characteristics of the different districts of the city and the areas just outside Florence: where to stay in Florence. If you arrive in Florence by car, you should opt for an accommodation in the hills surrounding the city or at least outside the historic center, to avoid spending a fortune on parking.
For an experience that goes beyond the classic hotel in a big city, how about opting for a bed and breakfast in the center or just outside enjoying with your partner the welcome and atmosphere typical of Florentine houses? Take a look at our recommended B&Bs in Florence here.
We hope to have given you some good ideas for your romantic holiday in Florence, on your return, let us know if we have been helpful in creating a special memory for you both! :)