Autumn Colors around the Renaissance City: Tours In & Outside the City Walls
Each season has its "perchè" - or reason for being and some would say that fall is the season for seeing the best of Florence and the landscapes surrounding it. Between the colors, fragrances, and flavors you need to include one of these trips both in and outside of Florence on your fall itinerary.
Below is a selection of some of the best tours near and in Florence that will give you a glimpse of the local beauty.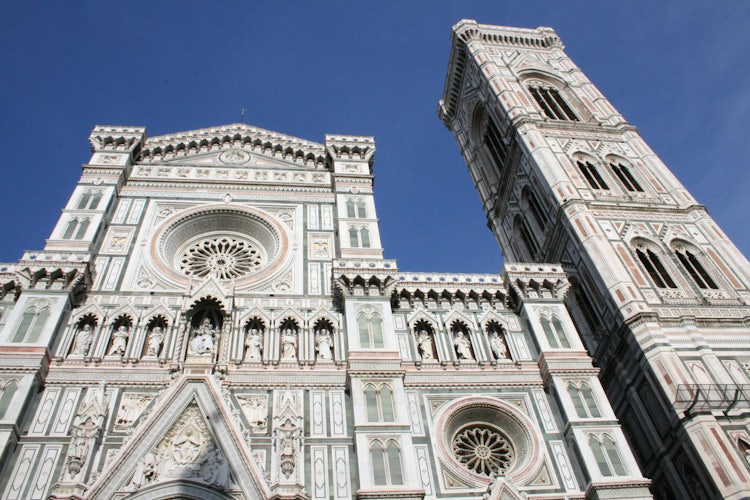 The Best of Florence: Walking its Streets
Sunny days, blue skies and cool temps make walking the "via" and "viale" (streets and roads) of the historic city center of Florence an exciting experience. If you add visits to some of the most beautiful museums in the world, then you have a match made in Tuscan heaven.
This walking tour around Florence's historic center includes a guide well versed in the history and traditions of the city. Your tour could include rubbing the nose of Florence's piglet statue (Il Porcellino) for luck, crossing the Ponte Vecchio, a medieval bridge offering beautiful views of the Arno River, and strolling through Piazza della Signoria. The best part is you skip the line for the most popular museums in town, the Uffizi and Accademia!
It's harvest time, a beautiful time to visit the vineyards
This is the time of year that the vendemmia - or grape harvest - is in full swing and you don't want to miss a chance to see it up close and in person. Combine a visit to the vineyards and wine cellars with a wine expert who can give you an overview of the farm, followed by detailed explanations about the production process at two very different vineyards to give you the chance to compare.
What could possibly be better than after the guided visit of the old wine cellars, to conclude your experience tasting different wines and olive oils, paired with local Tuscan specialties such as cheese, salami, cold cuts, and bruschetta? Nothing, we tell you! ;-)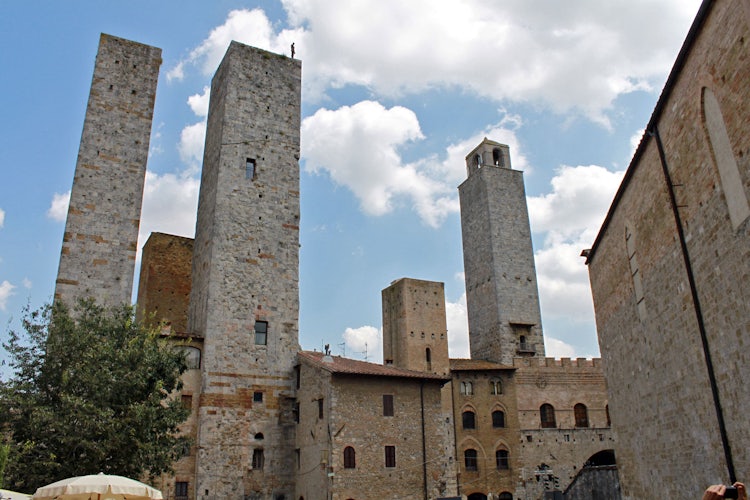 The Colors of the Countryside: Tuscany in a Day
It's not the just the vineyards that are covered in fabulous colors and the heady perfumes of the upcoming harvest of grapes, olives and grain. This is a lovely time to take great photos of the lovely landscape and quaint small towns with watchtowers and age-old churches. Surrounded by vineyards you'll have the opportunity to meet fellow travelers while feasting on local foods including cold meats, salads, pasta, and bread.
This full day tour is perfect for those who have limited time yet have a yearning to see the beauty that surrounds Florence. Beyond the city walls, the world-class museums and fascinating monuments is a land to be discovered. Your guide will take you to San Gimignano, Chianti and Siena revealing amazing landscapes, great photo opportunities, and delightful small towns. Who says you can't have it all while on vacation?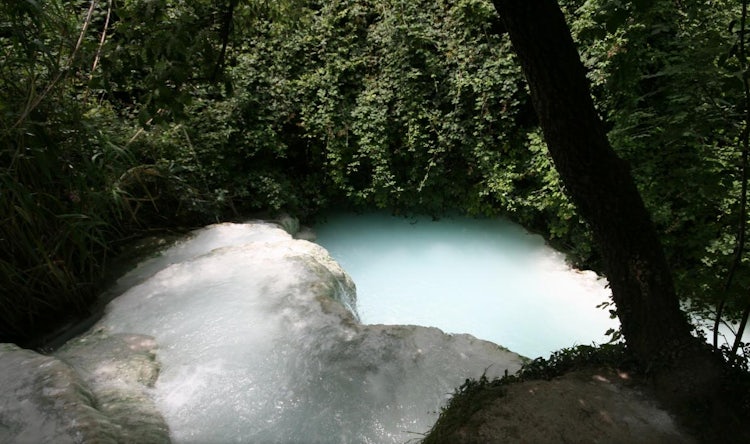 Soaking in Tuscany's Hot Springs
What could be more refreshing than soaking in the thermal waters while the temps dip into those autumn lows? You're right! The calciferous formations, waterfalls and small pools of hot water surrounded by the forests of southern Tuscany, just outside the small town of Bagni San Filippo in the Val d'Orcia, will seem like you're in another world.
On this tour to San Filippo hot springs, all you need to do is reserve your spot, pack your beach towel and bathing suit and then hit the springs which gush out of the ground at 48°C, warm and toasty. After a panoramic trip through some of the most beautiful scenery of Tuscany, you can spend 3 hours on your own or book some of the many treatments at the Spa (Terme San Filippo). Thermal treatments consist of baths, mud baths and various kinds of aerosol inhalations. You will finish your day of relaxation with a wine tasting at a local winery before returning to Florence.
Hunting for the Flavor of Fall: Truffles and Wine!
Tuscany is loaded with flavors, and we suggest you go beyond the wine, olive oil, pizza and gelato. Truffles are one of those special flavors that are best savored fresh and right here close to Florence, where you will find the Tuscan capital of "tartufi".
Go out with an experienced hunter and his dog as you scout out nature's gourmet gold in the woodlands around San Miniato, the truffles of San Miniato. When the hunt is over, meet back up with your driver-guide and travel to a local truffle shop for a light 2-course lunch, including 'tagliolini al tartufo', fresh egg pasta with fresh truffles, and wine tasting in Chianti before your return to Florence.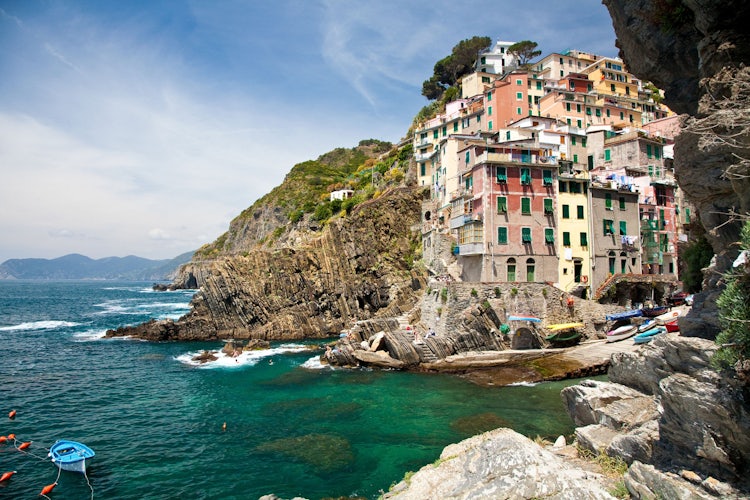 Go west to the coast and explore Cinque Terre in a Day
Mid-season is the perfect time to explore the coast of Italy - not too hot or too cold, with breezes, mild temps, and beautiful sunny days. The colorful coastal towns seem to come alive, and this tour will have you admiring the Cinque Terre by sea and by land. In this area, which has been declared a World Heritage Site by UNESCO, everything blends creating a unique landscape of rocky coasts with caves, beaches, hiking paths, and breathtaking views.