A Fun & Exhilarating Spring in Tuscany
Visiting Tuscany in the spring months (April, May and June) offers a wide range of unique experiences that are perfectly enjoyed with mild temperatures and highlighted with budding flora and the onslaught of delicious new spring flavours, some of which are best experienced in the form of an organized tour in the company of professional guides.
Already booked your flights and picked out your accommodations? The only thing that remains for you to do is to organize your itinerary. Depending on the length of your stay and means of travel, there are many exciting options that you should look into, some of which will be a bit of spur of the moment, like selecting a sagra or stopping for an authentic Florentine panino or yummy gelato, and others which are better if you plan and book ahead, saving you time and last-minute hassles.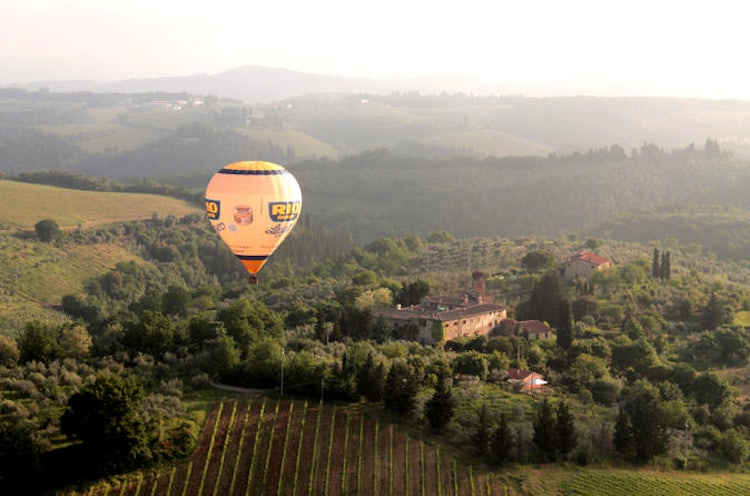 This page contains affiliate links. Read more details »
Local Experts Give you the Low-Down
We have put together a list of some of the best springtime tours, using Florence as a departure point. Covering a wide variety of themes, we have reviewed the top experiences and are giving you a heads-up on ideas that will have you sipping wine in a Tuscan farmhouse, rolling out the pasta with the locals and flying high above the Chianti landscape. Experiences range from skipping the line at your favorite museum to strolling Florence after hours on a food and cultural tour.
Whether you decide to use a private tour guide, or you prefer to be in the company of a small group, there is always an occasion to explore the wonders of Florence.
The Pleasures of the City
The city of Florence enchants! With a wide selection of museum, monuments, and fabulous architecture, the search for excitement could stop here. But we got news for you: the city is also brimming with good food, shopping, and adventure. Check out our list of ideas to explore Florence with special tours to guide you along the way:
1. FLORENTINE NIGHTLIFE
It can be a bit daunting to venture out in the evening, especially when you don't know the language, which is why we especially like the Florence Concert & Dinner tour. Your hosts will arrange for a tasty meal highlighting local specialties and then reserve a front row seat for you at either an orchestra concert or a classical opera - right in the center of Florence. We also love exploring the city under the stars, finding those special corners illuminated at night (tours start in April) with the help of a local guide.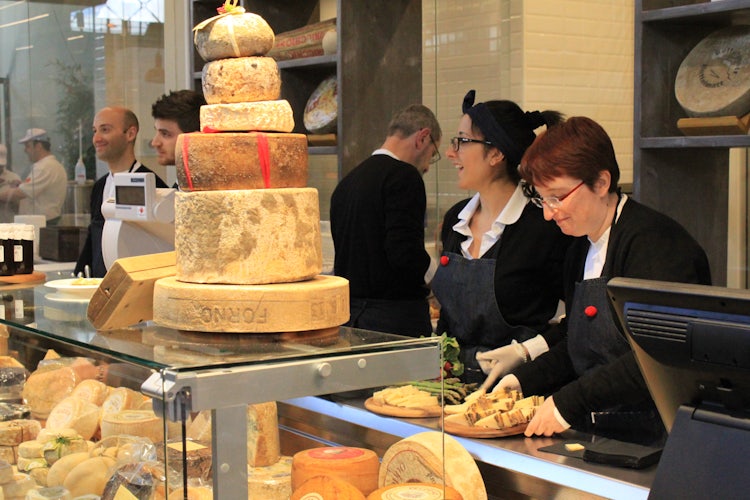 2. FOOD & FLORENCE
We can't deny the Tuscan menu never disappoints! But if you were to combine it with everything all in one tour, you have a match made in culinary heaven! This tour starts with an aperitivo, Florentine style, and walks you through the city until you stop for a cooking demonstration and dinner (reserved for 18 years or older).
You can also join a small group market tour followed by cooking class and enjoy the fruits of your hard work over lunch with a glass or two of wine. Or you could just nibble your way around Florence in the morning with this fun art & food walking tour which my colleagues tried and approved.
3. BREWING BEER IN FLORENCE
It's not just a trend here in Florence, micro-breweries have been part of the city landscape for decades. Here is a tour which will introduce you not only to the wide world of beer in Florence (and Tuscany) but also another perspective of the Oltrarno in Florence.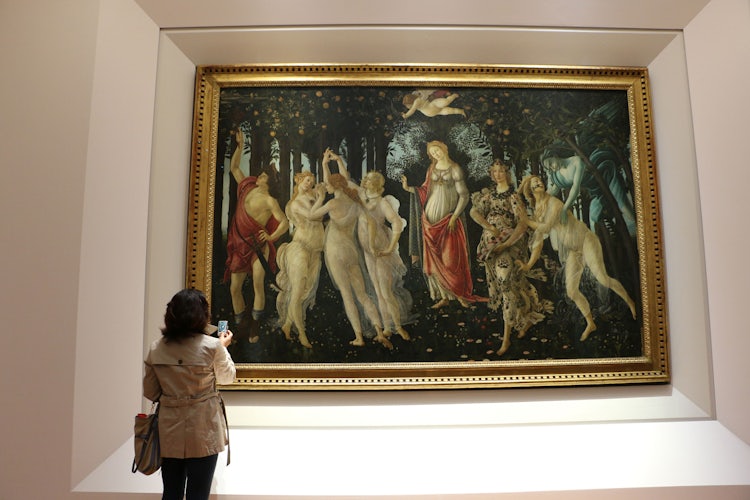 4. DON'T FORGET THE MUSEUMS
We understand you need to maximize your time while in the Renaissance city, so we recommend taking a tour to guide you through the masterpieces at the museums AND skip any lines outside so you spend more time inside the museum. You can skip the lines to see Botticelli's works of art at the Galleria dei Uffizi or the original statue of David at the Accademia, but consider visiting Palazzo Vecchio with a digital guide which lets you go at your own pace. There are many valid opportunities that will give you an insider's point of view like the VIP Duomo Terrace Tour or a special early-morning breakfast at the Accademia Gallery. With the mild temps and sunny days that accompany spring, we highly suggest a walking tour first and then a visit to one of the famous museums.
5. KIDS ARE TOURISTS TOO
Every age is invited to enjoy the wonders of the city, and sometimes it is worth your while to have a helping hand, like the kid-friendly guides who will take you around Florence with special stops for pizza and gelato in between seeing the monuments and sites.
6. LIFE IN THE GREAT OUTDOORS
With the beginning of spring, the locals start coming outside to enjoy walks in the fragrant gardens of Florence or a leisurely picnic in one of the many green areas of the city. Don't forget that the Arno river is also the main attraction. Challenge your balance with a two-hour trip paddling down the Arno river with a professional guide. Another great option, mix a quick walk around the city center with a ride on a historic boat under Ponte Vecchio.
Going Beyond Florence
A few suggestions that will take you outside of Florence to enjoy world-renowned panoramas, and breathe in some of the exhilarating fresh country air.
1. CHIANTI ADVENTURES
It is so hard to narrow down your Chianti experience to just one kind! It could be a fun adventure on a Chianti Safari, a full day event which includes lunch, 2 vineyards and a visit to Greve (not available for under 18). We also love the idea of a horseback ride among the vineyards with lunch and wine tasting included (suitable for 14 years and up - no experience necessary). Another family-friendly adventure is this trip through the beauty of Chianti on two wheels, complete with e-bike options and a support van.
2. CHIANTI CULTURE
Chianti can (and should) also be appreciated for its rich cultural and historical contribution to Tuscany. Of course, that doesn't mean we should skip the wine tasting! We loved the idea of mixing the hilltop towns, castles, and wine in the all-day Tuscan Castles Tour.
3. COOKING IN THE COUNTRYSIDE
We couldn't resist the urge to get a little bit of flour on our apron! Everything just seems to taste better when you are enjoying it with the locals, especially the fresh Tuscan flavors direct from the market. We realize that the kids get a kick out of getting their hands in the dough, so how about a Pizza and Gelato party?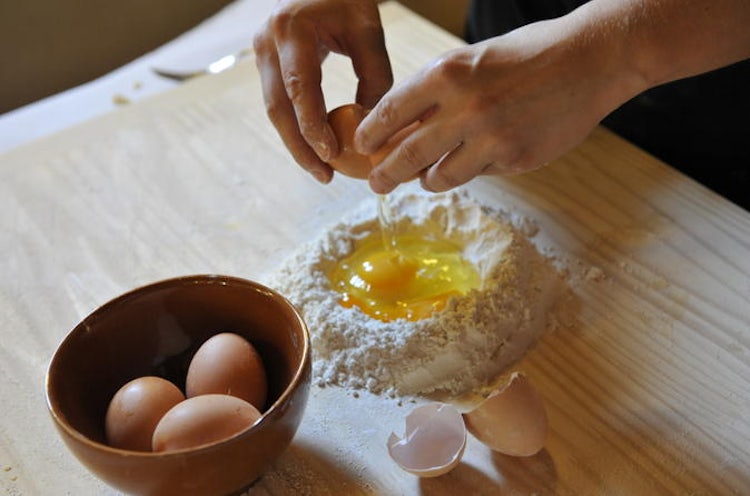 4. PISA & LUCCA
These two monumental cities need to be on your itinerary, Pisa & Lucca, and what better way to enjoy them than combining them into a single day tour? You will appreciate the small groups, the private transport and free time to roam the city streets exploring the Leaning Tower (entrance can be purchased separately), the beautiful churches and doing some shopping in the boutique stores.
5. THE TUSCAN LANDSCAPE
We were looking for something special, and what could be more extraordinary, than the landscapes of the UNESCO heritage site of the Val d'Orcia? This is a small group guided tour which includes Siena, Pienza, and Monteriggioni.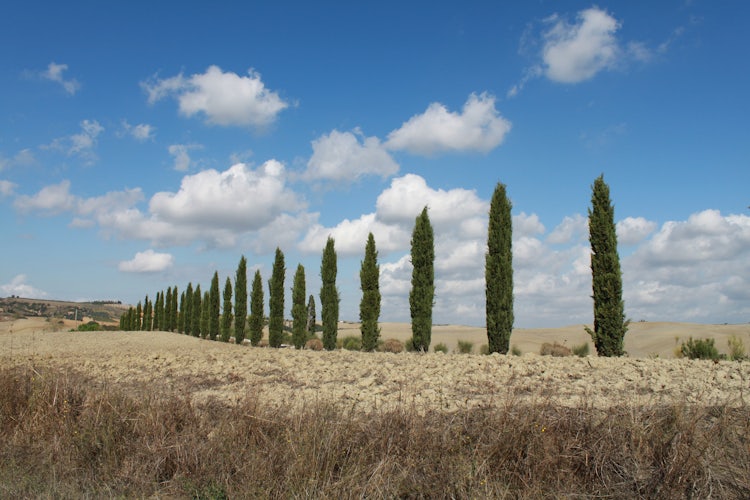 6. FLYING HIGH IN TUSCANY
Some things just turn out better in the spring, like Hot Air Balloon Flights! Soar above Chianti, taking photos and listen to your pilot as he shows you various points of interest along the way. Toast the ending of a perfect trip with a glass of bubbly!
Which ones are you going to try out? Share with us your experiences!
This page contains affiliate links. Read more details »