Add Excitement & Adventure to your Vacation
In the same way, the Renaissance dreamed of creating a city in the dimensions of man, these tour ideas are about creating an adventure in Florence to the dimension of young travelers ranging from 4 to pre-teens to college-bound adults. Each type of tourist brings its own expectations, attention spans, and personal interest to the table and it takes a carefully planned itinerary to combine all of this and produce engagement, interest, and fun memories.
The tour ideas listed below offer itineraries and themes that build bridges connecting age and interests on common grounds while offering the bases for a fun and entertaining family-friendly tour.
1. Pint-size Cooking Lessons
This is truly an idea that appeals to children, teenagers, and adults: the whole family will have a "hands-on" experience. Using traditional recipes, the varied menu will feature something for everyone: from pizza to fresh handmade pasta, from the classical meat sauce to vegetarian options. Your chefs have a planned a variety of delicious and genuine flavors which will satisfy even the most demanding of taste buds, encouraging family members to work together - creating lasting memories of their time in Florence.
First, you cook and then you enjoy a sit-down meal where you will feat upon your end results. Buon Appetito!
If you have kids younger than 6 years old, consider this cooking class by Antonella to make just pizza at her apartment: she's able to offer smaller groups and welcome families with smaller kids.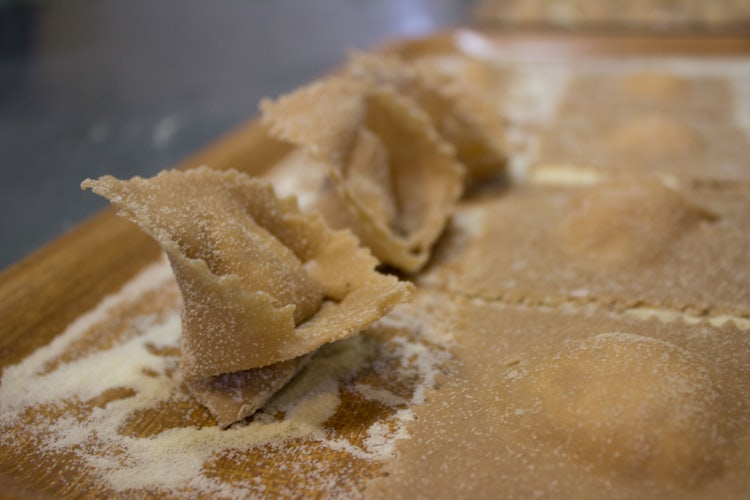 This page contains affiliate links. More details »
2. Twilight Adventure in Florence
The city looks like a fairytale under the stars
This evening walking tour will bridge the age difference between adults and kids and bring lots of fun to your holidays. Instead of strolling at the hottest part of the day this tour uses the twilight hours to show you the magic of Florence.
But the best thing about this tour is that it combines the beauty of Florence under the first stars of the evening with treasure hunts, games, quizzes, photo contests and other activities which spark the kid's attention. Your guide will tailor the walk, the stories, and activities to the family interests and kids' ages.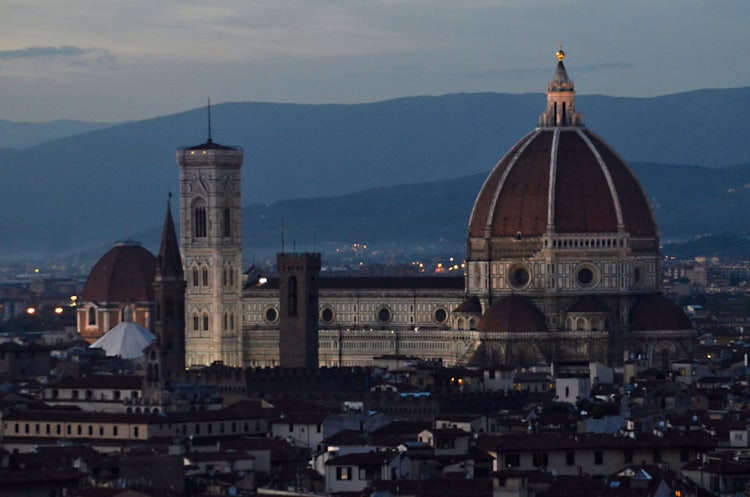 3. Skip the Line Guided Tours with Kids
Florence is a city of museums, where art and cultures throughout the years come together and tell the story of the city. Special tours geared for the attention span of your tourists can make the city come alive for the entire family.
While parents admire the architecture, interesting facts and the short lines, your tour leaders will have stories and games that kids can relate, keeping them entertained...and learning something new.
These three main museums in Florence cover Michelangelo's more than life-size statue of David, the paintings of Botticelli and the tombs of the Egyptians and Etruscans.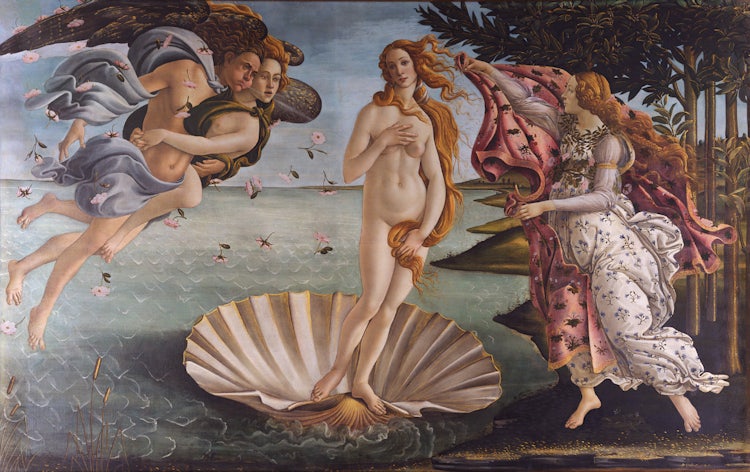 4. Creating your own Marbled Paper
Are your kids the "hands-on" type, and the idea of making a special souvenir to take home has a nice appeal? Then you will want to arrange a 2 hours session with Francesca Vannini and her paper-making class. The colorful designs that you will see all around Florence, actually are native to the area and this artisan will show you and your kids how to make authentic Florentine designs.
What we really liked? Parents don't need to be present during the lessons - they can actually be touring the city or a museum.
Appropriate Age: 4 - 99
Read our article about our experience with Francesca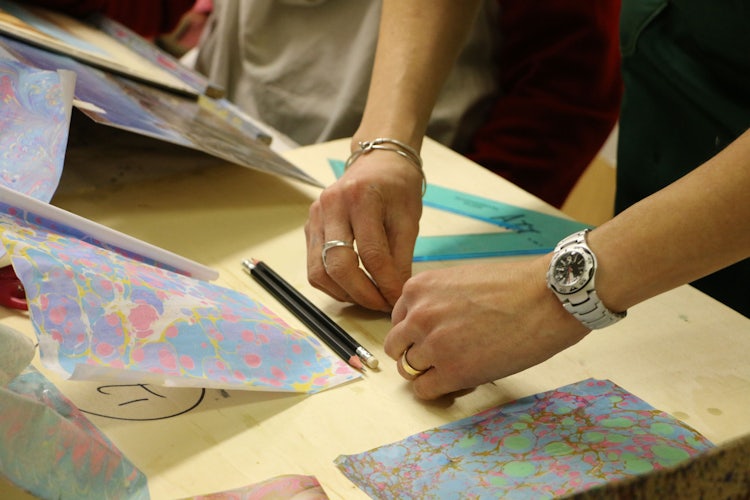 5. City Museum Activities
Several of Florence's principal museums provide excellent programs to involve young visitors in the exploration of color, design, and technique ... as well as secret passageways and ghost stories. Below we list four museums and a link to their calendars, which are frequently updated with events for various age groups. These activities are either free with the cost of the ticket (however, you do need to reserve your spot) or they have a minimal price tag attached.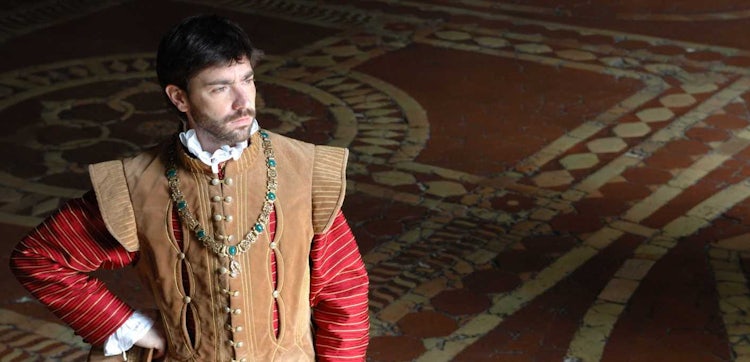 There is so much to see at Palazzo Vecchio that adding one of these activities will help make it engaging and exciting, especially for the young. Don't miss your opportunity to see Florence as it looked during the Roman times or the secret doorways used by the Medici family. Appropriate Age: 4 and up
This privately run exhibition hall hosts a wide range of temporary events ranging from contemporary art to medieval collections. They have a full calendar not only for the young and more mature but also for the elderly, Alzheimer patients and disabilities. Appropriate Age: 3 and up
This is a surprising museum telling the story of contemporary art in Florence covering many mediums and international artists in the 1900's. Kids will find activities that will help them appreciate the colors, styles, and techniques - all while having fun. Appropriate Age: 4 and up
This church, located in front of the train station features fun ways to explore art, history and the beauty hidden behind the multi-colored marble facade. Appropriate Age: 8 and up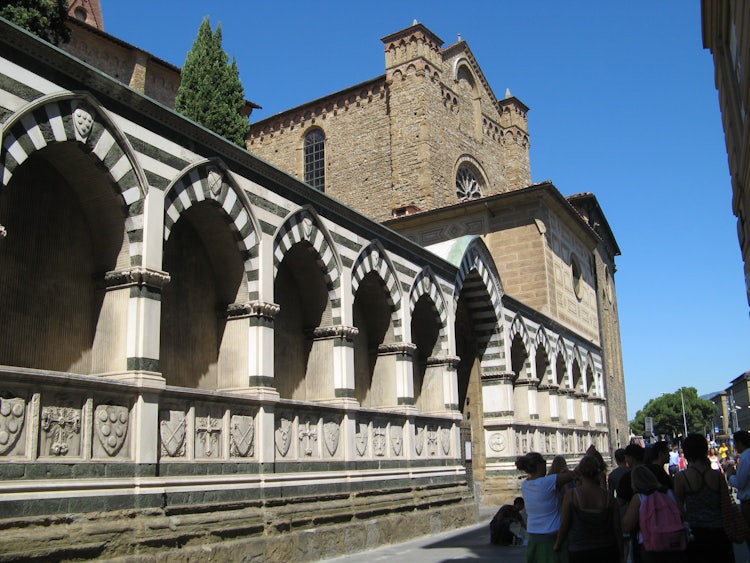 6. City "Family Tour" Kits
Another great museum initiative is the "Family Tour", based on an initiative by leading museums in the city of Florence. It is a project tailored to families looking for a different way to introduce their kids to the towns of Italy: providing them with explorer backpacks and multimedia itineraries (mixing digital experiences with the old-fashioned crayons). The objective is to help families enjoy the culture of the city and the landscape in an engaging manner combining learning with doing.
How many things can you see in Florence? Not only "how many things" but also "how many ways". The Florence Kits propose a tour of the town involving both looking, playing and story-telling. Appropriate Age: 6 - 13
→ Where to find your Florence backpack?
Have you ever dreamed of being Indiana Jones and solving intriguing mysteries? You're in the right place, you can become an archaeologist for a day and discover past civilizations. Great to know, these kits can are free! Appropriate Age: 6 - 13
→ Find this backpack at the Museum of Fiesole
7. Downhill to Florence
An Active Holiday Adventure
Sometimes you just need a healthy dose of an outdoor adventure to make it all come together. Kids seem to appreciate being active, eating gelato and being with the family more than they would another medieval palazzo or antique church.
The best solution for adults and kids is if you could find a way to combine the two - then you have a vacation activity made in paradise, like this bike tour. With several exclusive itineraries to choose from, we suggest you have a look at Downhill to Florence which you through great scenery, small towns and lots of choices for a gelato stop.