Florence is an open-air museum and attracts millions of visitors from all over the world every year. Renown as the cradle of the Renaissance for its palaces, churches and museums, Florence is certainly unique.
During high season (from May until September, there are so many people downtown it often becomes difficult to walk through Piazza Duomo (don't try it in a hurry!) and the lines at the major museums are long, with waits of over an hour - but only if you didn't book your museum tickets ahead of time!
The Uffizi Gallery, Florence's Most Visited Museum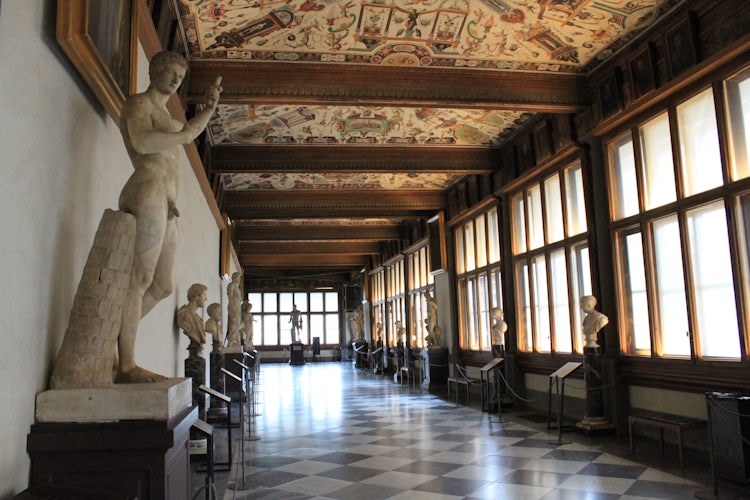 The Uffizi Gallery, with over 2200 works of art, is one of the most visited museums in Italy with almost 2 million visitors just last year. Even though Uffizi tickets can be reserved easily online or by phone, it frequently happens to see endless lines in front of the Gallery because many visitors do not know about booking ahead of time. If the wait is late in the day during high season, it can happen that after waiting a couple of hours in line you still don't enter the Uffizi.
The Uffizi Gallery has limited admissions at any one time for security measures and sets aside a number of these spots to sell in advance. These advance tickets are sold through various channels. During the high season, some dates can be sold out on one site and still be available elsewhere so it makes sense to check your dates and book your Uffizi Museum tickets as soon as you know when you'll be in Florence. Just remember that the Uffizi Gallery is always closed on Mondays.
The easiest way to reserve your tickets is to book Uffizi tickets online using your credit card and printing out your voucher.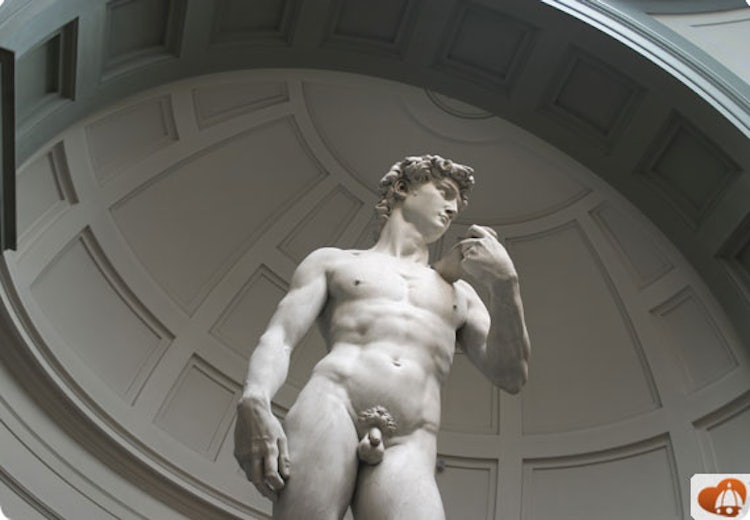 Accademia Gallery
Among the other museums in Florence which merit booking tickets ahead of time is the Academy Gallery. Here you'll find the original marble statue David by Michelangelo and other masterpieces by Perugino, Filippino Lippi and Botticelli. Just like the Uffizi, the Accademia is invaded by over 1,2 million visitors every year.
The long lines at the entrance in via Ricasoli 58-60 often wind around the nearby streets. To avoid queuing under the sun or rain - there is no portico as at the Uffizi - it is necessary to reserve tickets.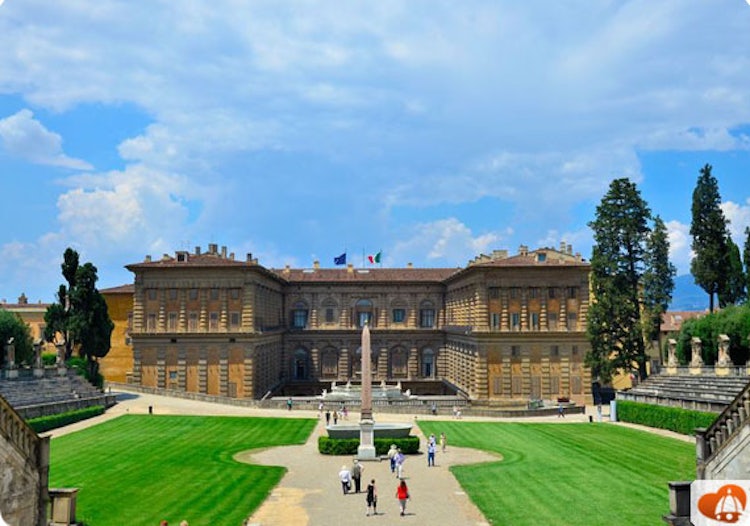 Bargello, Pitti Palace and Other Museums
Even though other Florence museums such as the Bargello National Museum with its great sculpture collection, the Pitti Palace with its several precious museums and the Boboli Gardens, and the Medici Chapels, with masterpieces by Michelangelo, are not as busy as the Uffizi and the Academy, it's still useful to reserve tickets for these museums - especially during the high season. For these, you can reserve tickets online two or three days in advance.
Generally speaking, it is good practice to book Florence museum tickets in advance, in particular from April to October when Florence is abloom with tourists. I personally think that the extra cost of a reservation can easily be justified by the time you save not queuing in front of the museums and thus have more time to discover Florence better. On the other hand, if you want to leave your visit to Florence flexible, prepare for the lines and maybe bring a good book with you to make the time pass faster!