With a high concentration of masterpieces within the historical center, Florence is a great destination for art lovers.
We often receive questions on whether the Firenze card is "worth" the €72 it costs so we sat down to evaluate what the card offers and whether it is something we would recommend our visitors to purchase.
What we found is that there is no clear cut answer if you're making a decision based solely on the cost of the card: in that case, whether you should buy it or not depends on your plans, the time you have at your disposal and the size of your family or traveling group.
Keep in mind that museums have improved their services for Firenze Card holders, for example, by adding priority lines at the busiest museums: you'll find priority entrance at the Uffizi, the Accademia, at the Baptistery, Giotto's bell tower, Palazzo Vecchio and Palazzo Pitti. If you're visiting in the summer or have limited time, it is without a doubt a benefit to skip any lines at the main museums in Florence regardless of the cost as you save time and then can go visit more places in those 72 hours!
What do you want to see?
To decide whether the card is right for you, you first need to have an idea of which museums you definitely want to visit as well as others you might like to visit. With this list in hand, then you can figure out whether the card is a better deal or whether you'll pay less by paying for the normal entrance ticket (or just prebooking at the Uffizi or Accademia directly which lets you cut the main line during the high season, from April through September).
Benefits of buying the Firenze Card
Here are some of the benefits of purchasing the card:
entrance to the major museums in Florence, including the Uffizi and Accademia. This includes any current exhibitions in the museums.

jumping any normal lines AND no need for reservations. This means you can go whenever you want, no need to book a time! The only exception is the climbing the Cupola/Dome for which you now do need to book a time to climb it. You can do so when you arrive in Florence.

EU children under 18 years old get to take advantage of the same benefits if the parents buy the Firenze Card (so no need to buy their own card – one child per adult. *)
* CHILDREN UNDER 18: Many museums (not all, but State museums for sure) are already free to ALL kids under 18. There are several that aren't free so if parents buy cards, this saves a few tickets for the rest of the family. The advantage of the card for EU citizens is this: you go to the priority entrance at the Uffizi and Accademia and all of the family skips the line together and the kids do not pay extra for the priority access.
If you're a non-EU citizen (as well as your children), in this case your children can enter free if both parents buy the FirenzeCard. The major difference is that you still have to stop at the ticket office to pick up their "free" ticket AND pay for the "reserved access" so that they can "skip the line" with you. This applies only at State museums and really is only an advantage to have at the Uffizi and Accademia (cost is 4 euro for priority access) which tend to be the main museums with lines almost always.
Another plus: If your family has more than 2 children, you will ALL be allowed to enter together as long as both parents buy the Firenze Card.
What does the Firenze Card offer?

72 hours validity, starting from first entrance into any museum

One visit per museum: each museum can only be visited ONCE during the 72 hours (so no short visits hoping to make a return visit later on).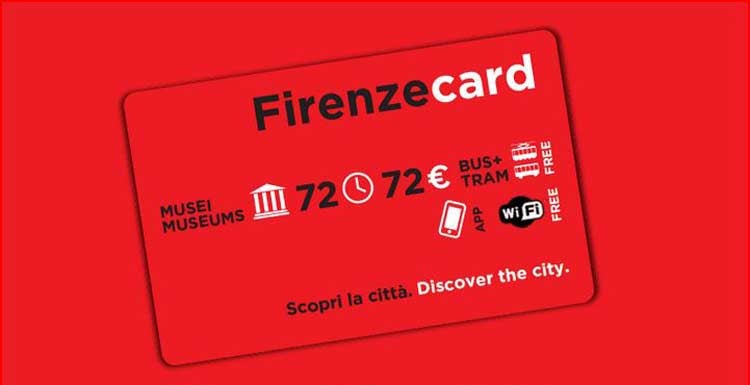 The FirenzeCard+

You now have to buy a separate card called the FirenzeCard+ for an extra 5 euro (totale 77 euro) per person to include these services:

unlimited travel on ATAF/Linea bus lines and tram for the duration of the card (72 hours).
free, unlimited Wi-FI access provided by the city of Florence during the 72 hours the card is active.
You also get a Museum Guidebook, an exclusive Firenzecard+ bag and special offers which are only granted to those with the extra card.
If you're staying downtown, the unlimited bus travel might not be necessary as many buses don't cross the center. But the card is worth the Wi-FI if you want to have it as you visit the center.
Should I buy the Firenze Card?
Our conclusions vary. It isn't possible to say with certainly "yes, the card is worth it" or "no, it isn't" for all situations, it really depends on how many people are in your family unit, your nationality, the ages of your children, what you were planning on visiting. So carefully read our analysis below to decide whether it makes sense for you or not!
1. COST:
Most people want to visit the two major museums in Florence, the Uffizi and Accademia. These are the main museums in all of Florence that have the longest lines, especially in the summer, and on Tuesdays and in the mornings year-round. Ticket cost can vary: if there is an exhibition taking place in the museum, you HAVE to pay the higher ticket price that includes the exhibit, no choice about it. An option is to prebook tickets ahead of time, which adds a booking fee to the museum as well as the commission to the reseller selling tickets online. So the Uffizi and Accademia can cost an average from €15-22 each, no matter what the museum says the base ticket cost is. If you're only interested in visiting one or both of these two museums, then the Firenze Card is NOT worth the 72 euros (since buying tickets online for both museums at the most will be around 45 euro per person). You can prebook tickets to the Uffizi and Accademia on Uffizi.org (disclaimer: affiliate link). You can read more about prebooking tickets and its advantages in this article. I would suggest to just prebook tickets for these two museums, then buy tickets at all the other museums you want to visit. You'll still likely spend less than the 72-77 euros of the Card.
2. LINES:
Again, major lines are at the same two most popular museums, the Uffizi and Accademia. Other museums might have a line at a certain time of the day but generally those lines move quickly. There is a separate priority entrance for Firenze Card holders at both the Uffizi and Accademia, not at all of the other museums. The entrance for prebooked tickets is separate, and sometimes does still have a line. So for these two museums, you do have a benefit to have the Card.
3. BUS travel:
If you're staying in the center, you can get most everywhere on foot. The few buses that cross the center are likely not needed for your needs. It's likely then you don't even need to worry about buses at all during your entire stay, or if you do feel you need to use a bus (to get to Piazzale Michelangelo or Fiesole), you can easily pay the € 1,20 for the 90 minute ticket (each bus ticket lasts 90 minutes from the time you stamp it on the bus as soon as you get on, read more about using the bus system in Florence here) and save money in the end. In this case, there is NO added benefit to buying the additional FirenzeCard+ card.
4. WI-Fi access:
The add-on FirenzeCard+ provides unlimited access during the 72 hours that the card is active. Keep in mind that all visitors (and residents) can still access the free Wi-Fi the city provides regardless but access is limited to an 1 hour a day. With the Firenze Card+, you have unlimited access, a big plus if you would like WIFi as you move around the city! This depends on whether you want or feel you need the free Wi-FI or not.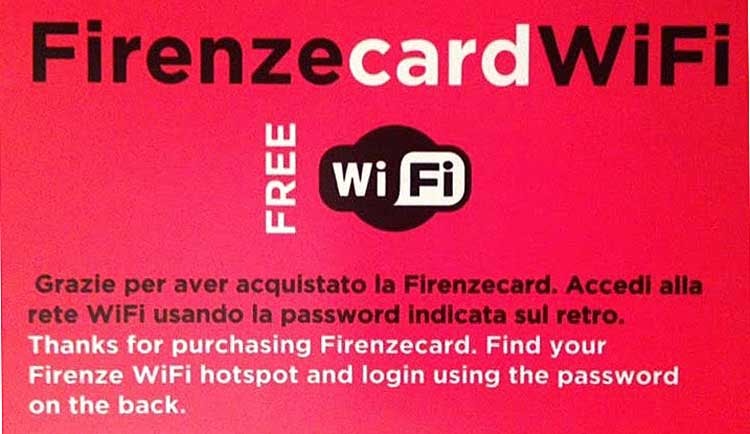 5. # of Museums:
At its introduction in 2011, the card included about 33 museums which grew to 60 in 2013, and by 2014, the number reached 72 attractions, which practically includes ALL of the museums in Florence. The high number of museums is great, but how many can you realistically visit in 72 hours?
In my proposed, jam-packed 3 days in Florence itinerary, I managed to include just 12, two of which are actually free for everyone. If you were to follow this itinerary and bought tickets for each separately, you would more or less spend about the same amount as the purchase of the Card. The range, from € 70 to 88,50, depends on whether there are temporary exhibits at the Uffizi or Accademia when you visit Florence and includes costs of prebooking those two museums. So as far as number of museums listed and ones you can realistically actually visit in 72 hours, the number is not a particular plus of the card. If there are no temporary exhibits when visiting, the separate tickets for each museum ends up costing less than buying the Card.
Visiting the museums: you can visit each one only ONCE!
Remember you can only visit each museum ONCE so that means you cannot stop for a quick visit, then come back the next day for a longer visit. Your entrance into that museum has been "used up".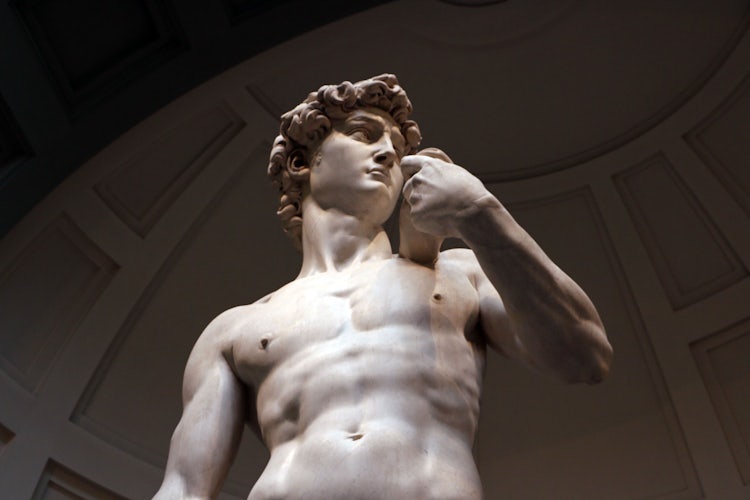 Conclusions
Do NOT get the Card if:

You only want to see the main museums, such as the Uffizi and Accademia, and maybe a few others, such as the monuments around the Duomo (cupola, baptistery, bell tower and Opera del Duomo museum). Just buy separate tickets for each attraction - and pass for Opera del Duomo monuments.
You're staying in the center, so no need for the unlimited bus travel. Just buy a ticket if you do need to use the bus to get somewhere out of the center.
You're visiting Florence in the low season (from November through March). While there are still visitors to Florence year-round, lines during these months are short or non-existent. Prebook individual tickets to Uffizi and Accademia (you can buy them here), which give you a separate entrance, right by the one used by Firenze Card holders, and then buy museum tickets for other places directly at the museum.
You're in Florence for one day: just prebook tickets for the museums you intend to visit!
Do GET the Card if:

You're in Florence for at least 3 days!
You're planning to see lots of places in those 3 days: to make the card worthwhile, you need to plan on visiting at least the Uffizi, Accademia, Palazzo Vecchio, the Pitti Palace and the Boboli Gardens, the Medici Chapels and the Brancacci Chapel. If you do follow the 3 day itinerary I drew up, then you'll see the Firenze Card is worth buying to get through this itinerary!
You're visiting in the SUMMER: the number of visitors in the summer do go up at all attractions, so not only would you skip any lines at the Uffizi and Accademia, but at other sights.
You're visiting in the SUMMER and the only day you have in Florence is the FIRST SUNDAY of the month: all State museums in Florence are free on the first Sunday of the month and you cannot prebook entrance on those days. The only way to skip the line on those days is with the Firenze Card in hand.
Should I buy the Firenze Card online?

I don't recommend it. You can just wait and buy it once you're here, they don't sell out. If you buy online, you receive a voucher online but you still need to pass by one of the ticket offices to collect the Card(s), the same offices where you can purchase it. So just wait and get it once you're here. If you arrive by train at SMN, the closest office is the InfoPoint across from the station at Piazza della Stazione 4. If you want to purchase online, you can do so on www.firenzecard.it.
You can buy once you're here at the Uffizi, Palazzo Pitti, Palazzo Vecchio, Bargello, Santa Maria Novella museum, Brancacci Chapel, Bardini Museum and Palazzo Strozzi as well as at the tourist info points located at Piazza SMN and Via Cavour.
Extra Notes to keep in mind
In your evaluation of whether to get the Firenze Card or not, make note that it doesn't make a difference if:
you're a family with 2 or more minors, they get in free most everywhere so they don't really factor into the equation as you try to figure out cost wise whether to get it or not.
have you heard or read of the Amici degli Uffizi card as a good alternative to visit museums in Florence? Forget about it! By decree of the governing body of the State museums in Florence, starting June 15, 2015, the Amici degli Uffizi pass only allows unlimited visits to the Uffizi Gallery and to the Pitti Palace museums (including the Boboli gardens) for the calendar year in which it is bought.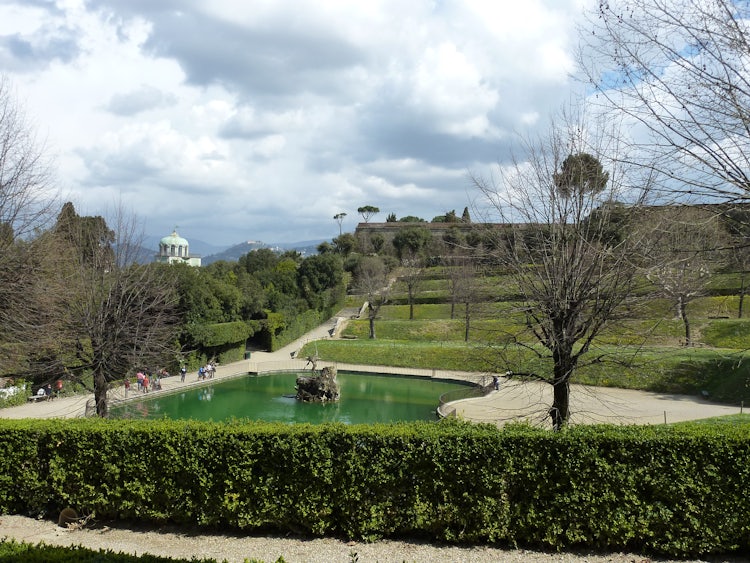 Museums included in the Firenze Card
These are the museums included in the Card, the * marks ones that offer free entrance on a general basis.
in Florence:
Church of Santa Croce and Museum
Brancacci Chapel
Medici Chapels
Casa Buonarroti
Last Suppers: Fuligno, Ognissanti del Ghirlandaio *, di San Salvi di Andrea del Sarto * and Sant'Apollonia di Andrea del Castagno *
Chiostro dello Scalzo *
Contini Bonacossi Collection
Orsanmichele *
Palazzo Strozzi
Salvatore Romano Foundation
Foundation of Science and Technique
National Archeological Museum
Uffizi Gallery
Accademia Gallery
Casa di Dante Museum
Modern Art Gallery – Pitti
Palatine Gallery and Royal Apartments – Pitti
Boboli Gardens – Pitti
Silver Museum – Pitti
Costume Gallery – Pitti
Porcelain Museum – Pitti
Bigallo Museum *
Soccer Museum
Museum of Opificio delle Pietre Dure
Museum degli Innocenti
Palazzo Davanzati
Museum of San Marco
Museum of Natural History – Anthropological and Ethnological Section
Museum of Natural History – Geology and Paleontology
Museum of Natural History – Minerals and Litology
Museum of Natural History – Zoology "La Specola"
Museum of Natural History – Botanical Garden "Giardino dei Semplici"
Museum and Instiute of Prehistory "Paolo Graziosi"
Galileo Museum
Horne Museum
Marino Marini Museum
National Museum of Photography Alinari
National Museum of the Bargello
Bardini Museum and Gardens
Stibbert Museum
Palazzo Medici Riccardi
Church and Cloisters of Santa Maria Novella
Synagogue and Hebrew Museum
Palazzo Vecchio – Museum and Tower
Novecento Museum
Forte Belvedere *
Museum House of Enrico Caruso
Cycling Museum Gino Bartali
Library Medicea Laurenziana
Museo Casa Rodolfo Siviero *
Museum of Casa Martelli *
Salvatore Ferragamo Museum

In Piazza del Duomo (all can also be visited with a €15 pass sold by the Opera del Duomo that you can buy separately if you do not buy the Firenze Card):
Baptistery
Giotto's Bell tower
Cupola / Dome
Museum of Opera del Duomo
Crypt of Santa Reparata
in Fiesole:
Archeological Area and Museum
Bandini Museum
Fondazione Primo Conti
in surroundings outside of Florence:
Villa Corsini in Castello
the garden of the Medici Villa in Castello *
Medici Villa of La Petraia *
Medici Villa in Cerreto Guidi and the Museum of Hunting and Territory *
Medici Villa in Poggio a Caiano *
Villa Medicea di Pratolino *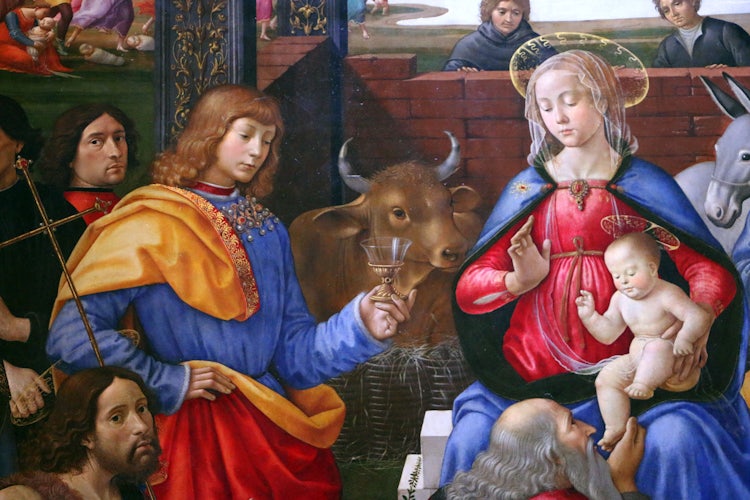 Last updated: March 2017

Disclaimer: This post includes affiliate links. By buying through our affiliates,
you support our website and keep all the info we offer on here free!