The Opera del Duomo Museum HAS REOPENED!! This page has to be updated yet with new info and photos.... in the meantime, the new museum is great and we recommend you visit. Here are some photos for a
preview
.
The Opera del Duomo, the Cathedral Workshop or "works commission", was founded by the Republic of Florence in 1296 to oversee the construction of the new cathedral and its bell tower. In 1436, the Cathedral was finished with the completion of Brunelleschi's dome and its consecration.
Since then, the main task for the Opera del Duomo has been to conserve the monuments - including the Baptistry of San Giovanni. In 1891, the Museum was founded to house the works of art which, through the course of the centuries, had been removed from the Duomo and the Baptistry. The museum serves as a refuge from pollution for many of the outside sculptures of the cathedral. It is currently going construction to expand its exhibition spaces while remaining open. It is a museum not often found on many itineraries of Florence, but if you love the Gothic style and sculpture, this museum is a real hidden treasure in Florence, often without a line and easy to enjoy at your leisure!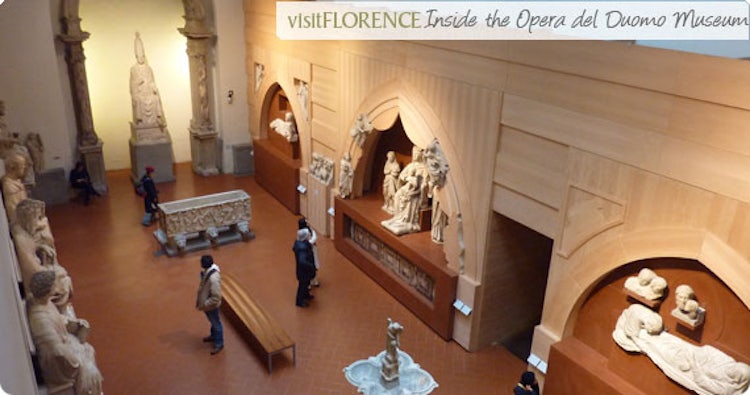 The first part of the museum displays many Gothic sculptures that were inside the cathedral and on its first facade. The museum also displays construction materials and instruments used for Brunelleschi's dome, such as pulleys, buckets and brick molds. On the landing between the two floors is Michelangelo's Pietà (begun around 1550) that used to stand in the Duomo. It is widely believed that he intended it for his own tomb; the hooded figure of Nicodemus is often interpreted as a self-portrait. The damage to Christ's left leg and arm is believed to have been inflicted by Michelangelo himself in frustruation at his failing skills.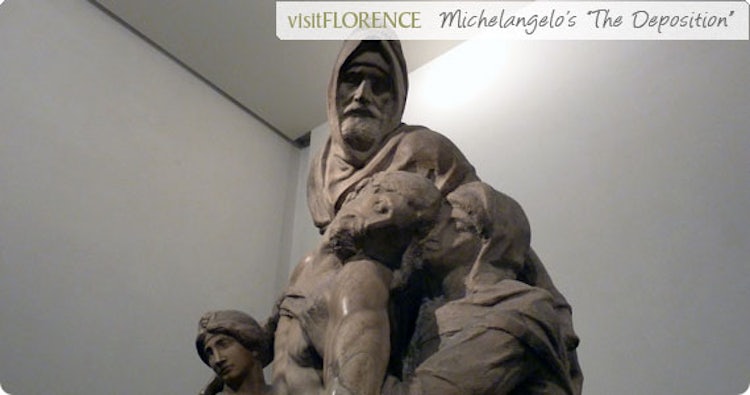 The main room on the second floor contains two choir lofts that once stood in the Duomo: one scupted by Luca della Robbia (1431-38), the other by Donatello (1433-39). This is a valuable opportunity to compare two of the great artists of the Renaissance: della Robbia's infants are smooth, their movements lyrical; Donatello's convey a more immediate vigor.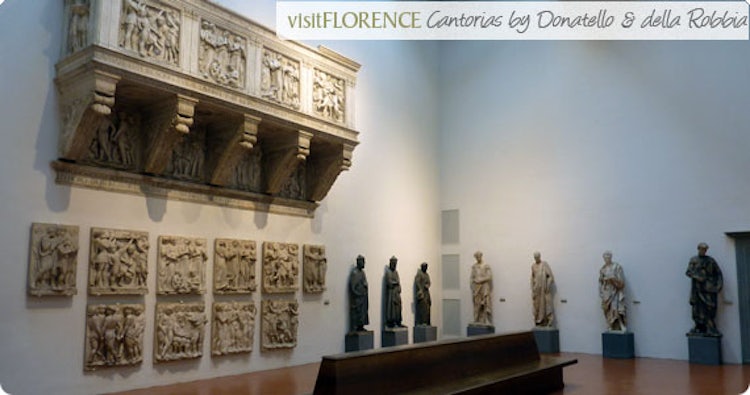 In the room on the left are reliefs by Pisano from the "campanile", the bell tower. The central courtyard displays Ghiberti's original Gates of Paradise as their restoration is completed: the original doors facing the Duomo can be admired in their magnificent golden splendor and up close. At the moment, the doors are under restoration and all panels are not visible. You'll instead find Vincenzo Danti's beautiful sculptures from the Baptistery after their restoration.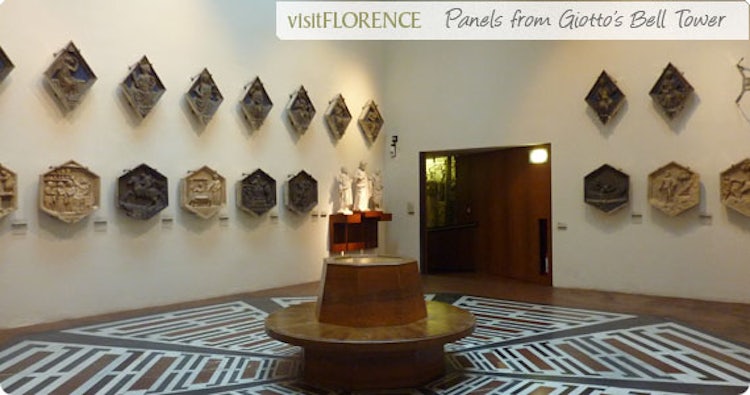 View more pictures from the Opera del Duomo Museum! »