Want to try some of the best wines in Tuscany but won't have the chance to visit Chianti or other of the famous wine regions in Tuscany?
Then we highly recommend you try the new wine tasting experience in Florence at Piazza del Vino!
Piazza del Vino is a very well-stocked specialized wine shop just outside the historical center away from the large crowds. The wine shop is also a restaurant, with wine as the main protagonist for the meals.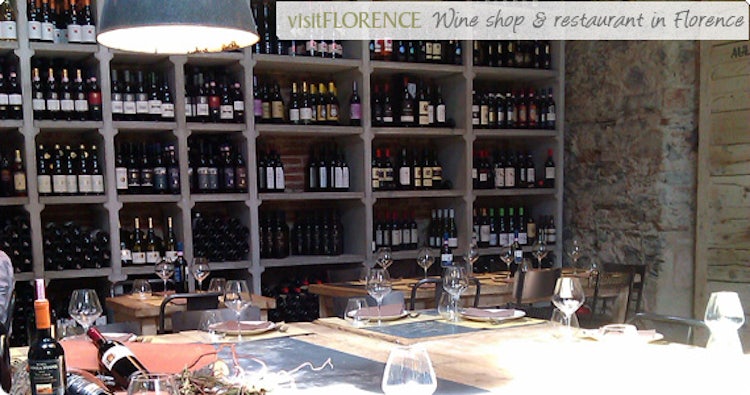 The wine tasting experience we recently enjoyed at Piazza del Vino includes 4 Tuscan wines paired with some light hors d'oeuvres, all with Tuscan flavors to best accompany each wine.
The tasting is of 4 specific wines - so you know ahead of time what you're tasting! In addition, an experienced enologist explains the characteristics of each wine and of the particular area in Tuscany that transforms each of the wines into what they are.
You start with a Chianti DOCG, a Castello del Trebbio 2010, then pass on to a Bolgheri DOC Poggio ai Ginepri Argentiera 2009 which is a wine region along the Tuscan seacoast.
Then you head back inland to taste the two other great red wines of Tuscany, the Nobile di Montepulciano and Brunello di Montalcino (in particular, the Nobile di Montepulciano DOCG Nottola 2008 and Brunello di Montalcino DOCG Castelgiocondo Frescobaldi 2003).
The light snacks include toasted bread with liver mouse, the Florentine specialty known as "coccoli" which is fried bread dough with "stracchino" cheese and prosciutto, toasted bread with melted pecorino cheese, pears and honey and Tuscan bruchetta with beef carpaccio, rocket and Parmesan cheese. All of these are delicious and paired with the wines are excellent for tasting the various flavors of Tuscany, both food and wine, make for an excellent evening in Florence!
We enjoyed an excellent late afternoon at Piazza del Vino and we hope you will too!
How to get there
Although we walked there, the best way to get to Piazza del Vino if you're staying downtown would be to catch ATAF bus #6 from SMN train station to get here - direction "Novelli", get off at bus stop "Lungo l'Affrico" - or bus #20 from Piazza San Marco in direction "Comparetti" and get off at bus stop "Fratelli Bandiera".

Book your wine tasting at Piazza del Vino now »