A dining experience with the locals
There are three (OK, maybe four) types of dining experiences in Florence that everyone should venture out and savor while visiting the city, we guarantee you will not be disappointed!
There is:
the elegant dining experience that promises romance, traditional flavors with a modern flair and perfect pairings with wine.
the pizzeria experience which presents you with a crispy crust, cooked in a wood-burning oven and covered in fresh tomatoes, basil, and mozzarella.
the street food experience with steaming pots of tripe and lampredotto, or fresh cold cuts served on a soft white bun with the choice of chopped onions or salsa verde on the side.
and then there is the trattoria experience, the one that makes you feel like one of the locals and that this article covers below. A very casual - if not almost rustic - dining area, with the classical checkered tablecloth, heavy ceramic plates, battered menu, and daily specials; wine is served in a carafe of a ¼, ½ or liter and the chef is normally the owner's mother or father.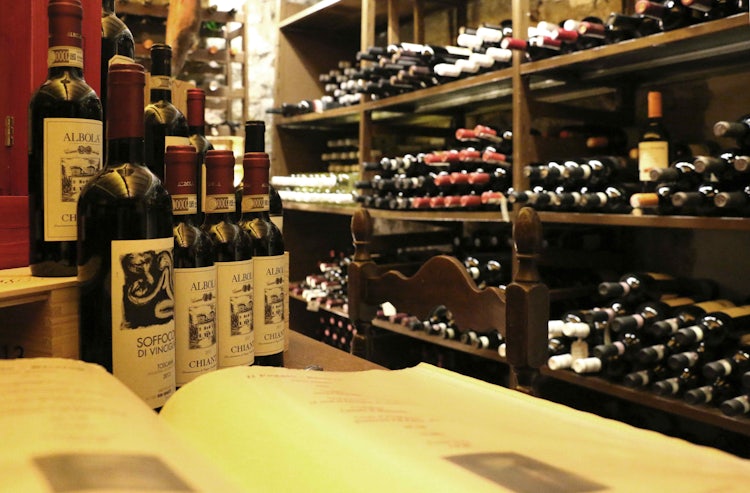 What is a Trattoria?
The Italians seem to have a thousand words for an eating establishment: ristorante, rosticceria, osteria, pizzeria, and too many others to name. For an Italian, a trattoria is a concept more than a name or title and it is equivalent to a home-cooked meal with a tiny bit of style.
Don't expect anything elegant or pretentious. Sure, there will be tablecloths (normally), matching plates, silverware and glasses, ample bread, large (-er) portions and simple yet, filling menu options which have names that you recognize, and many times made from recipes just like Mom used to cook.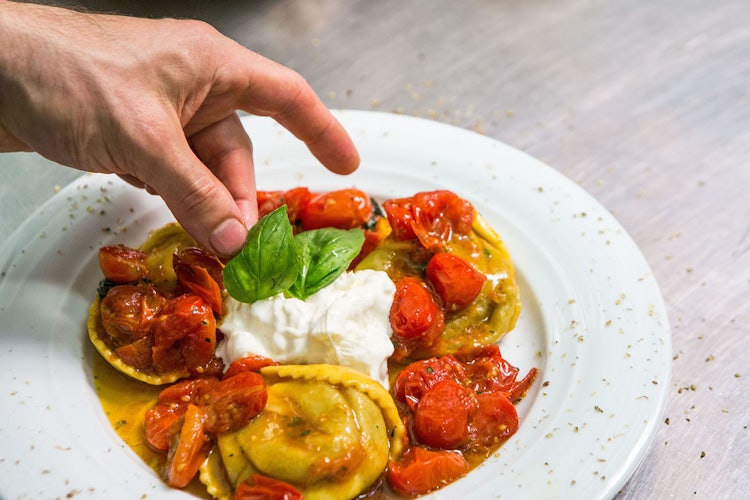 Though in the city this style of restaurant has lost a bit of its appeal for the younger crowds, there is still a slice of the local market who are faithful and return on a steady basis, attesting to the authenticity and good fare on the menu. The list below includes just a few of the places that we propose you check out when you want a full meal with a reasonable price tag and local style.
Keep in mind, many are small and fill up fast, so when possible make reservations. We suggest you check our partner TheFork, not only for booking your table - but also for any special offers and discounts.
Buca Mario
Fun fact: You will see several trattorias with the word "buca" (which means "hole" in English). These "holes" in Florence were typical cellars located under prestigious historical palaces, often of noble families. They served as a shelter for savory, sliced meats, and above all, they were destined for the valuable preservation of wine. And, that is just what you will find as you enter into this trattoria, located in the cellar of Palazzo Niccolini.
Besides the classical menu, wines and homespun atmosphere, Buca Mario boasts a "Privée", a sixteenth-century Florentine dining room. It is a stylish yet relaxed ambiance which can seat up to ten people, with an independent entrance. This room must be reserved in advance, but makes an excellent setting for small parties and private gatherings.
What do others say: This restaurant was truly great. Convenient location, excellent service, good food. Bistecca fiorentina was one of the best steaks I ever had ... completely worth the price. Crowded, so please book in advance.
Where: Piazza degli Ottaviani, 16r, 50123 Florence, website
Make a Note: Only dinner & there is a private dining room for up to 10 persons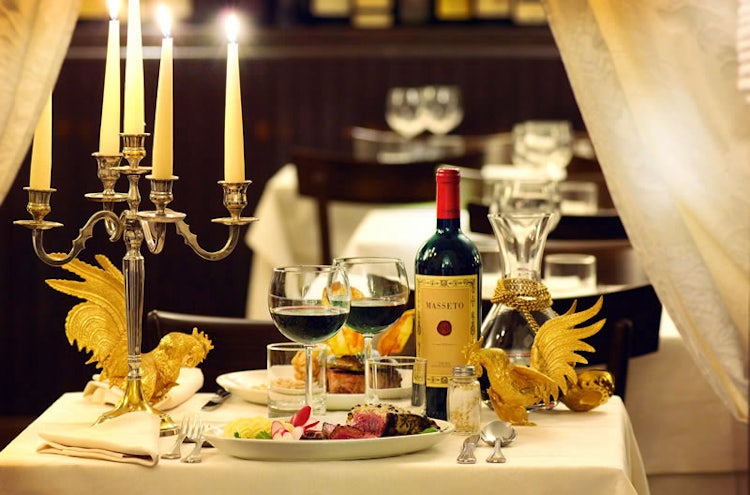 ---
Trattoria La Casalinga
This restaurant prides itself in being just a bit sassy and packing them in, so be prepared to cozy on up to the table next to you. But this can be a good thing because you seem to enter into the feel of things - just like one of the family. The kitchen features the classics, and pasta seems to be one of the number one choices. They also feature a wide selection for the vegetarian.
The variety on the menu and the fact that they always have a special of the day allows for full satisfaction. You will find classic antipasti, pasta and main courses on the menu but you will also find a wide selection of salads, fish dishes, veggies, and desserts.
What do others say: If you looking for a traditional Tuscan meal without spending a fortune, this is the place. Kind people, fairly quick service, nice waiters and owner... they serve good, unpretentious meals.
Where: Via dei Michelozzi, 9/R, 50125 Florence, website
Make a Note: Fills up fast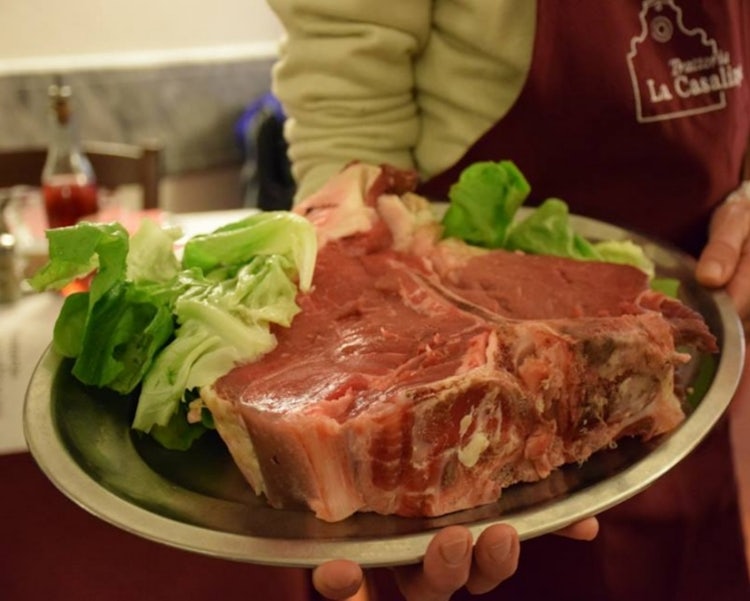 ---
Buca San Giovanni
This restaurant makes up a special part of Florentine history. Dating back to 1882, originally it was the ancient sacristy of the nearby Baptistery of St. John, and it also lays claim to having hosted several famous celebrities including the bachelor party for President JFK. The position is practically one of a kind and in the warmer months, it provides seating overlooking the Duomo! However, do remember with all of this there is always a surcharge - and their cover fee can be a bit steep.
The menu is rich, and perhaps it is a little more elegant than many "trattorias" with a few dishes that incorporate tradition with a flair. However, they also have several classics from the Florentine kitchen: Ossobuco alla Fiorentina, Stracotta di Chianti as well as several traditional Italian pastas: Linguine al pesto alla Genovese, Bucatini all'amatriciana, Spaghetti alla carbonara, Penne rigate all'arrabbiata and Lasagna.
What do others say: They have a really nice seating outside in the Piazza di San Giovanni but go and sit inside. We've really enjoyed the foods and services, even we had a chance to take a picture with the owner.
Where: Piazza di San Giovanni, 8, 50122 Florence, website
Make a Note: opens early for lunch & dinner (11:30am - 3pm and 6:30pm - 11 pm)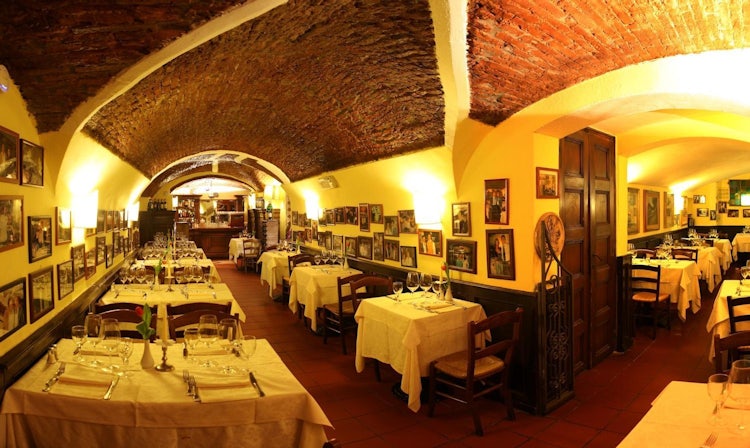 ---
Trattoria L'Oriuolo
A picture says a thousand words, so have a look at the video and tell us you aren't ready to eat right away! They concentrate on seasonal recipes putting to the best use fresh local ingredients. Dynamic and hospitable, the young team works to make sure you satisfied with their services.
Traditional dishes from the antipasti with sausage of their own production to the delicious biscotti with vin santo this menu is classical to a "T" - as in the t-bone Bistecca Fiorentina. Only a short distance from the Duomo (less than a 100 meters!) you will find a friendly and welcoming staff and a chef who knows how to satisfy a hungry traveler.
What do others say: We are vegetarians and we had the best dinner! Delicate flavors and great atmosphere. And others: The waiters and staff were fabulous. It's very popular so book ahead!
Check Discounts & Book at Trattoria L'Oriuolo
Where: Via dell' Oriuolo, 58r, 50122 Florence, website
Make a Note: Kid-friendly
---
Trattoria Omero
It may be a bit outside of the city center , on a "very ordinary little street" - but then that's also part of its charm, especially the terrific terrace where it is possible to enjoy a summer lunch with a wonderful view. You can catch a taxi, or if the weather permits - and you are up for a walk - ATAF bus number 12 will bring you close with a 15 minute stroll, just enough to work up a bit of an appetite!
The trattoria has quite the story behind it, starting as a grocery story with a bakery in the basement. The restaurant grew from three tables and a very simple menu (pasta and fried chicken) to the beautiful place you see now.
Today it features quite a full wine cellar and prides itself on serving DOP Extra Virgin Olive Oil - and that's not all, it has maintained its "gastronomia" with select typical regional and national products. The menu is simple and classical, and they still feature fried chicken, as well as fried rabbit and "piccione" a Florentine specialty.
What do others say: Food was very good, traditional Italian dishes in a very nice setting. It was Friday night and very busy with locals which I think is a good sign.
Check Discounts & Book at Trattoria Omero
Where: Via del Pian dei Giullari, 47, 50125 Florence, website
Make a Note: Panoramic View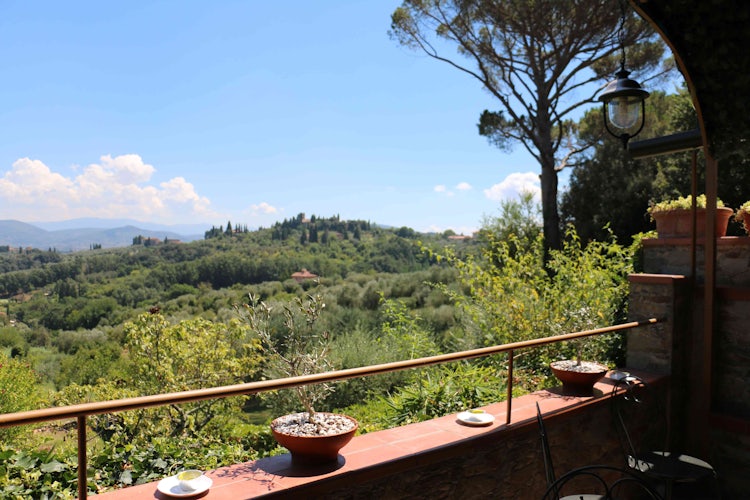 ---
Trattoria Bordino
I found this little place while wandering the twisting curving backstreets behind Santa Felicita Church, just after the Ponte Vecchio Bridge. Still in the city center, yet just two steps away from all that hustle and touristy stuff - just what you need to remind you that you are in one of the most beautiful historical centers in Italy. It doesn't seem like much on the outside - but the inside is pure trattoria with a familiar atmosphere and classical menu.
They may specialize in the classical Bistecca Fiorentina, but you will find a wide array of delicious and traditional pasta and main dishes. Whatever you do, leave room for dessert! The chef prepares a banquet of tempting goodies fresh every day.
What do others say: immediately attracted by the "unpretentiousness" of the place and the fact that it was packed with Italians, which is always a good sign. I followed several locals inside and, although it was crowded, they were able to squeeze me into a small table ... reminding me of a medieval cellar.
Where: Via Stracciatella, 9/r, 50125 Florence, website
Make a Note: Free parking, Fixed menu (budget friendly)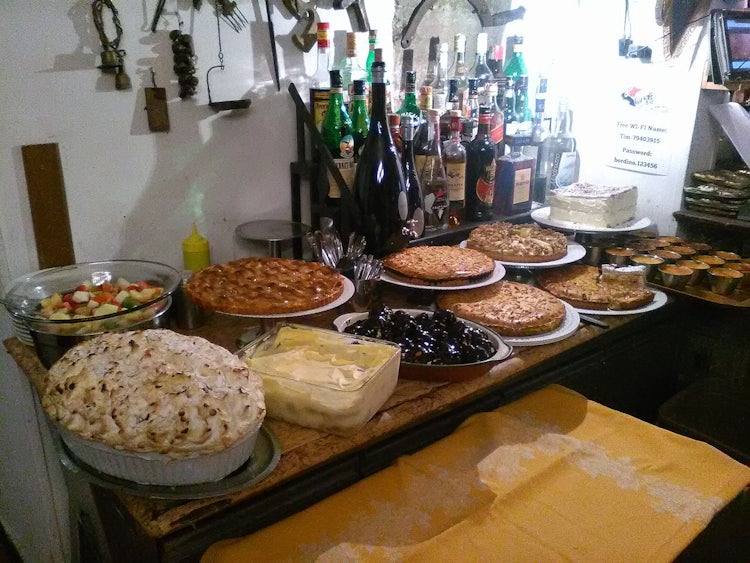 ---
Fiaschetteria Nuvoli
Located in the original cellars from the year 1100, you can still see the tombstones for the Archbishop of Florence, Alessandro Marzi Medici (1605-1630)! The Nuvoli family created a familiar and cozy atmosphere where from 8:30 am to 9 pm you can stay, visit, eat and drink - be it a full meal or a simple, yet delicious snack. They just don't make places like this anymore!
They are just a stone's throw from Piazza Duomo and it has basically remained one of the few places to go it you want to remember the Florence of the past.
What do others say: If you're trying to beat the heat and the crowds touring the Duomo, check this place out. Doesn't look like much from outside, but go inside and downstairs to dining room. Very cool and comfy, excellent food, away from the masses on the street - a welcome respite.
Where: Piazza dell'Olio, 15/r, 50123 Florence
Make a Note: Great hours for the early bird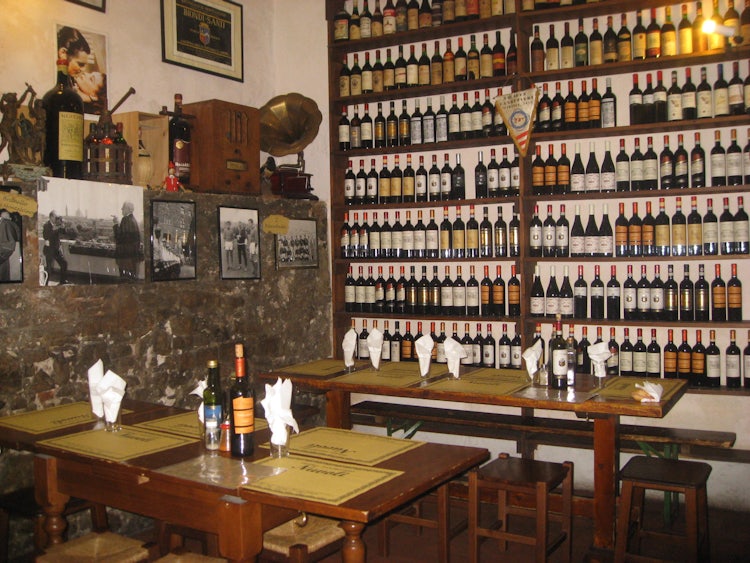 ---
Trattoria i'Raddi
The environment reflects the charm of the "Oltrarno", featuring the terracotta colors, rustic accents and wooden ceilings typical of the 14th century in addition to shields and symbols of the neighborhood recalling Florentine traditions and the San Frediano district. Simply put it is comfortable and welcoming. The young Tuscan owners and managers create a space where you can breathe a familiar atmosphere with a classical Tuscan menu.
The menu changes every two months, revealing considerable attention to the freshness and seasonality of the products. "It is divided between traditional Tuscan dishes, Italian cuisine, and what the chef calls "my kitchen", a mix of creative experimentation with the usual ingredients."
What do others say: Locally owned by natives. Food was fresh, perfectly portioned and seasoned well. Great sauces too! The house wine, from Montalcino was the best house wine we had.
Where: Via D'Ardiglione, 47, 50125 Florence, website
Make a Note: It is on the "other" side of the Arno River