Drama, orchestral concerts, variety shows & live music
The city of Florence, among all its many forms of entertainment, features a stunning quantity of theaters, both historic and contemporary, to tantalize you with music, drama, comedy, magic and plays of every kind...even in every language.
While enjoying the many pleasures the Florentine nightlife has to offer, you can't help but notice the loaded calendars for the individual theaters, spanning international opera, drama, and comedy productions to a wide range of music including orchestral, contemporary artists, soloists and jazz. Below we have highlighted the top 5 theaters in Florence, located in or close to the city center where you can indulge in a quality performance while visiting a setting that plays a part of history.
1. Teatro Niccolini
The oldest theater in Florence
Recently restored in 2016, this theater heralds back to the mid 1600's, making it one of the first modern theaters in all of Europe. And not the only first, the Concordi Company, established in 1644, can easily be labeled the first "academy of drama" in Florence. This group was composed of a gentlemen protected by the Prince Don Lorenzo de 'Medici, son of the Grand Duke Ferdinando I, and they used his patronage and this theater to bring works alive.
Teatro Niccolini Calendar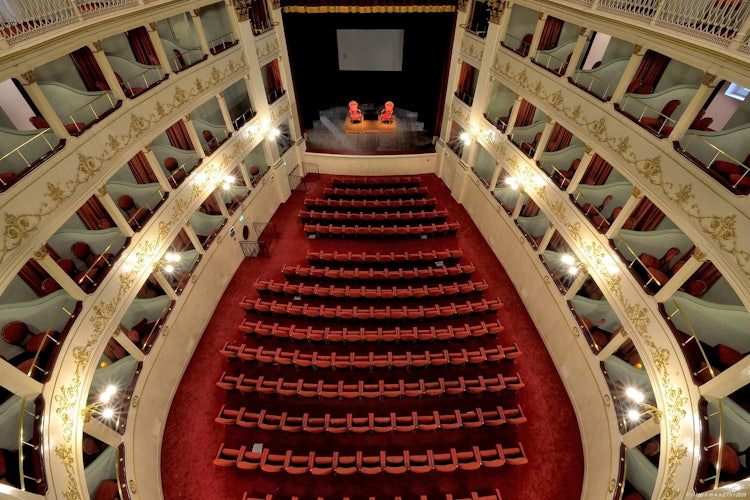 2. Opera di Firenze
The newest theater in Florence
Maggio Musicale Fiorentino
An annual festival in Florence founded in April 1933 by musical conductor Vittorio Gui. Florence sets the stage for presenting contemporary and sometimes forgotten operas in visually dramatic productions. The calendar of events set in May, recalls the tradition of songs called "maggi" or May songs and the pagan ritual of celebrating and welcoming the flowers, perfumes and sounds of spring.
This brand new structure lays its claim to fame to both hosting Maggio Musicale Fiorentino, one of the most revered musical and dance presentations in Florence (perhaps Italy) and to its award winning construction and design.
It boasts of three meeting rooms, which can operate simultaneously: the opera house with 1800 seats, a 2000-seat open air (outdoor) auditorium and finally an auditorium, with a capacity from 500 to 1000 spectators.
Opera di Firenze Calendar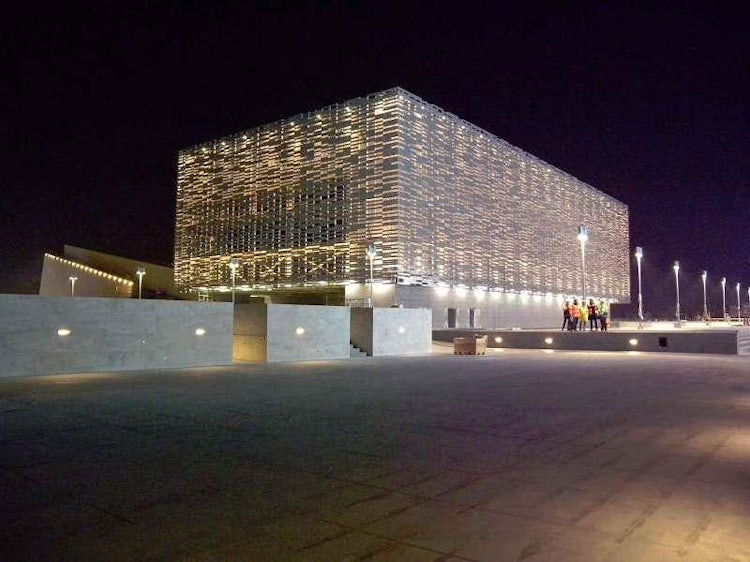 3. Teatro della Pergola
quality and avant garde program
The design of this theater is by Ferdinando Tacca, son of Peter, who designed the two fountains in the Santissima Annunziata. In 1925 the state declared the Pergola a national monument however it wasn't until 1942 when it was turned over to the state that it finally its true space in time. A fun tidbit suggest that this is where the private rooms in theaters were first initiated. The theory is that they evolved from the need for a better way to view the theater but gossip suggests each dedicated space was for a "family" so as to avoid unpleasant rivalry and fighting in the theater.
Teatro della Pergola Calendar
4. Teatro Verdi
contemporary music & shows
Teatro Verde is the only theater built during the 1800's in Florence while it reigned as capital city of Italy. It's original name was "Teatro delle Antiche Stinche" after the 14th century prison on which it was constructed. (Several cells are still visible today on the underground levels of the theatre). It then became Teatro Pagliano, and later changed it's name to Teatro Verdi in 1901.
In 1865 the theater was severely threatened by a fire, then passed hands from one owner to another. It wasn't until after World War II that it opened with a more popular program that attracted all social levels. In January 1998, the theater changed hands (once again) and became the seat for ORT (the Tuscan Regional Orchestra) while still proposing a lively program for a diverse audience.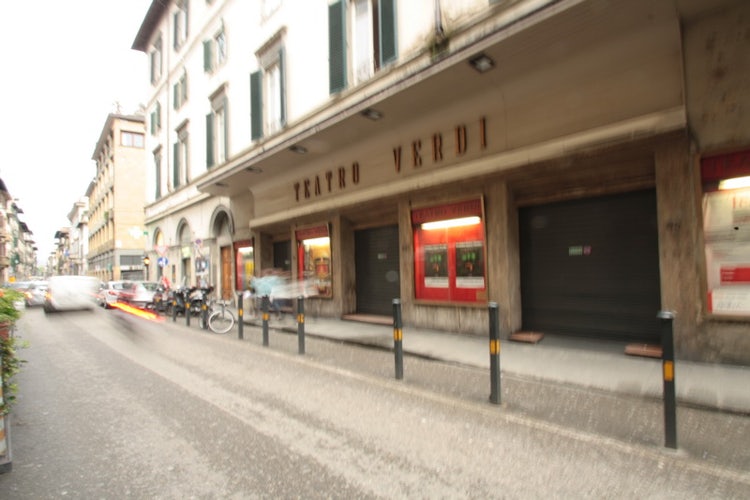 5. Teatro Puccini
family oriented programs
This theater was inaugurated as the "Teatro del Dopolavoro dei Monopoli di Stato" in 1940 as a state run theater. After the war it served several purposes including dance hall and boxing ring! It wasn't until the 1990's that it started to feature a program highlighting today's popular Italian artists. If you are looking for an evening of something more traditional, and truly Italian, then this might be the place for you. But beware...it is all in Italian!