Enjoying Florence for free
Florence, city of the Renaissance, has many treasures to offer and the most beautiful one? You don't have to spend a dime to enjoy many of them!
While its magnificence can be enjoyed simply by walking through its streets and across bridges, such as Ponte Vecchio, here are our favorite things to do in this wonderful city that are FREE, to be enjoyed by everyone regardless of budget.
Duomo, Cathedral of Santa Maria del Fiore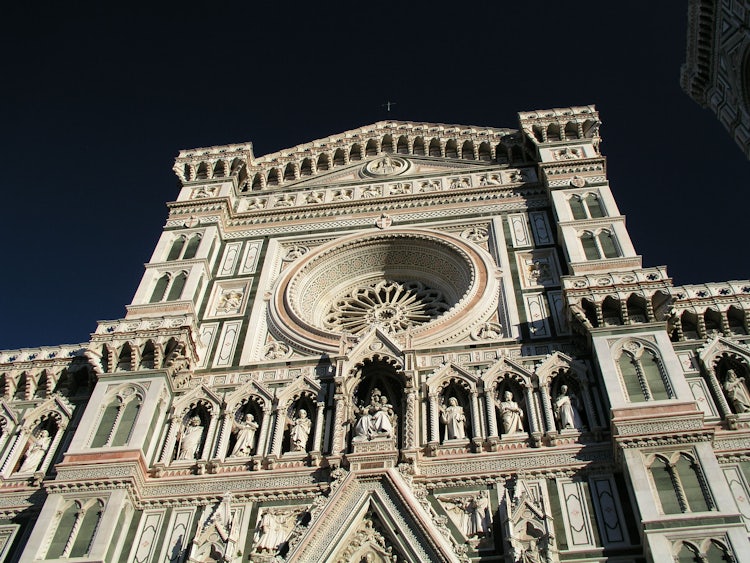 Visit the Cathedral and admire it magnificence from the outside, but them also go inside the cathedral and marvel at its size. This cathedral was built around the smaller city cathedral that stood on this same site. Consider the difference in size by imagining that the old cathedral only reached down to the second columns once you enter the cathedral and the cathedral was being enlarged because the population of the city no longer fit inside! Try to imagine how many people had to fit inside the new cathedral!
Once just inside, turn around and take a look at the clock on the inside part of the facade - which still works! Wondering how to read it? Time started at sunset, a clearly defined time in the day that could actually "be seen" and used as a base starting point from which to then count time.
Head to the front near the altar so that you're under the main dome and gaze up at the magnificent frescoes. These are of the "Last Judgement" designed by Giorgio Vasari. Find the figure of Death in the form of a skeleton, which you can see is enormous only if you climb the dome and get right under it (that climb does require buying the card for the Duomo monuments, read more on that here).
Exit the cathedral, and once again admire the exterior of the cathedral (redone in the 19th century) and the golden "Gates of Paradise" by Ghiberti on the baptistery's eastern doors. If you do buy the Duomo pass, make sure to go inside the baptistery as it is BEAUTIFUL - more shiny gold!
The Outdoor Markets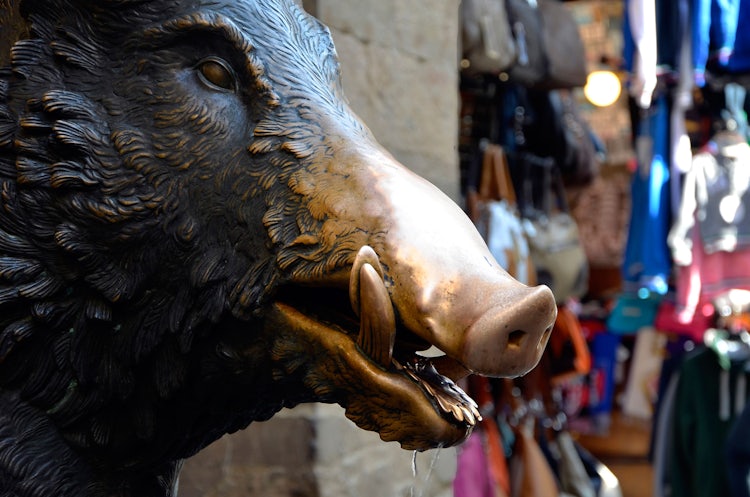 The many local outdoor markets are part of Italian life and culture where locals go to buy fresh fruits and cheese, charming antiques, homemade soap and practical house wares. While you don't have to go shopping (as that requires to spend money), you can experience this part of local life and enjoy the feast on your senses!
Buying something is not required, but if you can't resist, go and ahead and take a souvenir home. Chances are you will stumble on one or another of these markets as you stroll around Florence. These are the main ones you should not miss.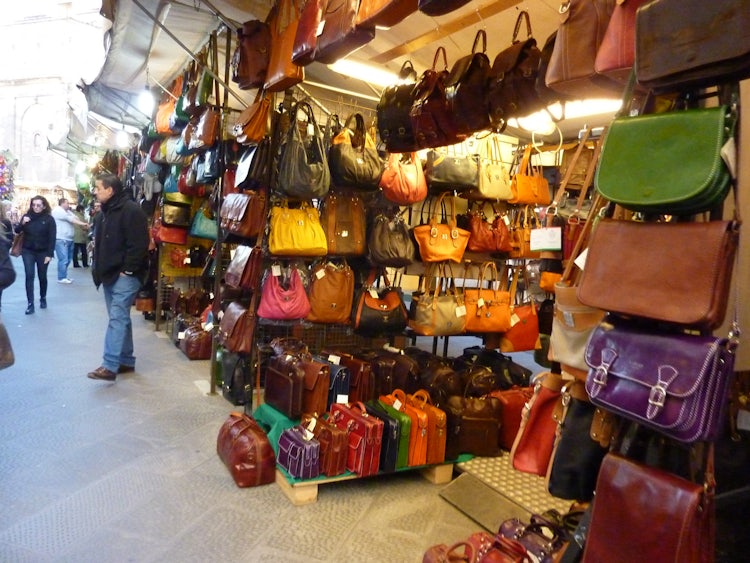 The outdoor market caters to visitors, offering leather jackets, bags, shoes, and scarves and many more items which make perfect souvenirs of your time in Florence. It is Florence's most famous market as it spreads out for streets behind the basilica of San Lorenzo every day (except for Sunday). The merchants hawk their wares as you pass by, begging you to haggle and buy something. If something catches your eye, don't stop at the first stall but walk through the entire market first, then decide where to stop, maybe heading back to the first stall if it has something you really like.
For food, head inside the large metal structure called the Mercato Centrale: the bottom floor has food in the mornings (until 2pm) and here you can buy fresh produce, meats and flowers (or a quick lunch with local specialties at the historical institution of Nerbone, still on the ground floor). After 2pm, the bottom shops close down and it is best to head upstairs to the top floor either for more upscale ingredients and delicious meals, open everyday until midnight. There are a lot of options, from sandwiches to pizza to Florentine specialities including bistecca. Go take a look!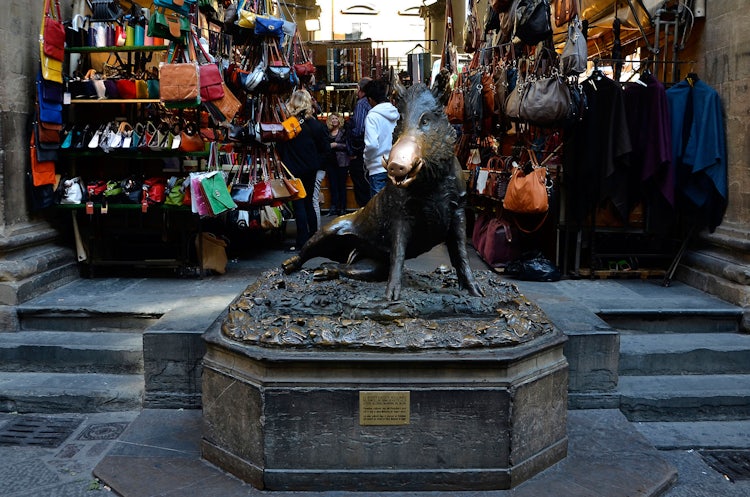 Built in 1547 by Cosimo I, the loggia was destined to be used as a market place for precious textiles such as silk and jewelry. It was called the New Market to distinguish it apart from the "old" market which sat in what today is Piazza della Repubblica (the old market was dismantled during the time Florence was capital of Italy). Located near the Ponte Vecchio, the stalls today sell leather items, gloves, scarves, tablecloths, Florentine marbled goods and other souvenirs. Head to the side street right by it to touch the wild boar on his snout (which gives the market its incorrect name of "small piggy") and drop a coin from its mouth into the fountain to ensure good luck! Open daily from 9am to 6:30pm.
Sant'Ambrogio
Fresh food market galore! Head here if you're staying at an apartment in Florence and looking for quality ingredients to prepare that special pasta dish with seasonal ingredients. Indoors and outdoors you'll find fresh local produce, gourmet cheeses and meats (outdoors you'll also find other non-perishable goods). If you're hungry after seeing all of the bounty, head inside for a very budget-friendly eatery. Open everyday from 7am to 2pm.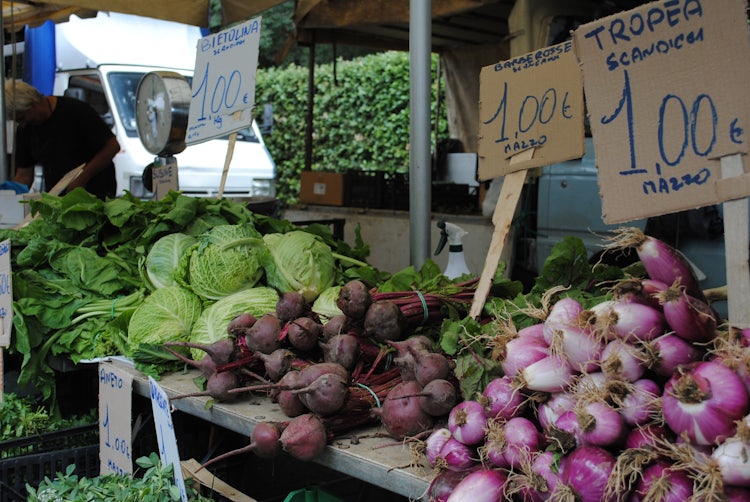 The largest outdoor market in Florence's largest park has everything you could possibly imagine from its itinerant stalls: fresh produce, meats, cheeses, street food if you get hungry while wandering, flowers, house linens and other wares, clothes, shoes, many small gadgets both new and used. It extends along the Cascine park's riverside boulevard every Tuesday morning from 7am until around 2pm.
Santo Spirito
A small outdoor food and flea market on any given day, while it grows to a large flea market on the second Sunday of the month and to an organic "fierucula" every third Sunday of the month where you'll find local artisans offering homemade honey, fresh veggies, specialty cheeses and other finely crafted handmade goods.
Loggia dei Lanzi and Piazza della Signoria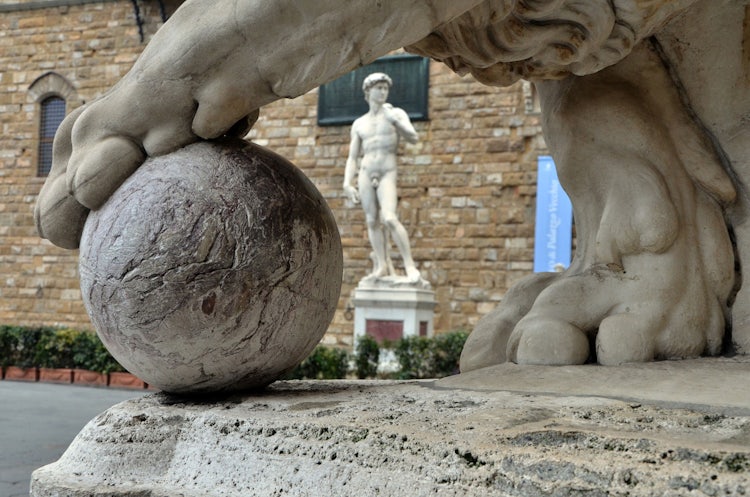 One of the most important squares in the city offers lots to see, as well as offering a great place to sit and people-watch, preferably with a gelato in hand (several recommended gelateria in the area - check out our list here). The statues in the Loggia dei Lanzi, along the front of Palazzo Vecchio and in Piazza della Signoria turn the square into an open-air museum that is completely free where you can admire works by greats such as Michelangelo, Giambologna, Cellini, Bandinelli and Ammannati.
Oblate Library Terrace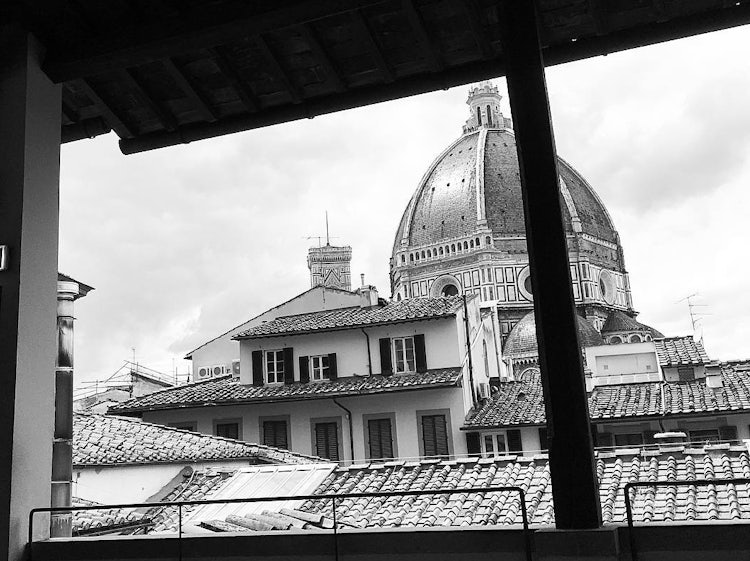 This public library right behind the Duomo has a top floor terrace with a great view. The cafeteria there also offers a perfect occasion for a light lunch or aperitivo with cocktail in hand and view to admire.
Piazzale Michelangelo and the Rose Garden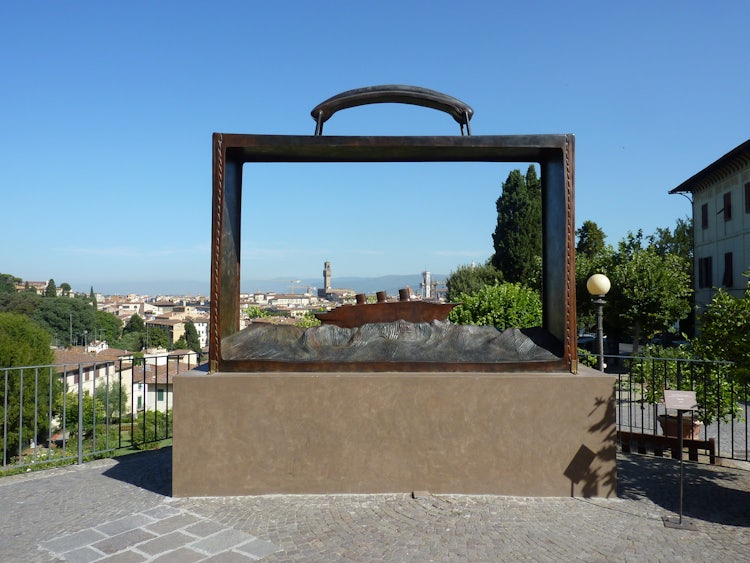 For one of the best panoramic views of the city, head to Piazzale Michelangelo. If you want a bit of greenery to go with your view (or if the steps by the piazzale are too crowded), head a bit down to the Rose Garden which sits just below the piazzale: also free and a little less crowded.
Read our article on more gardens in Florence (many are free!)
If you have kids and are looking for playgrounds or just looking for a place to have a picnic, take a look at suggested Parks & Playgrounds in Florence article!
San Miniato al Monte and its Cemetery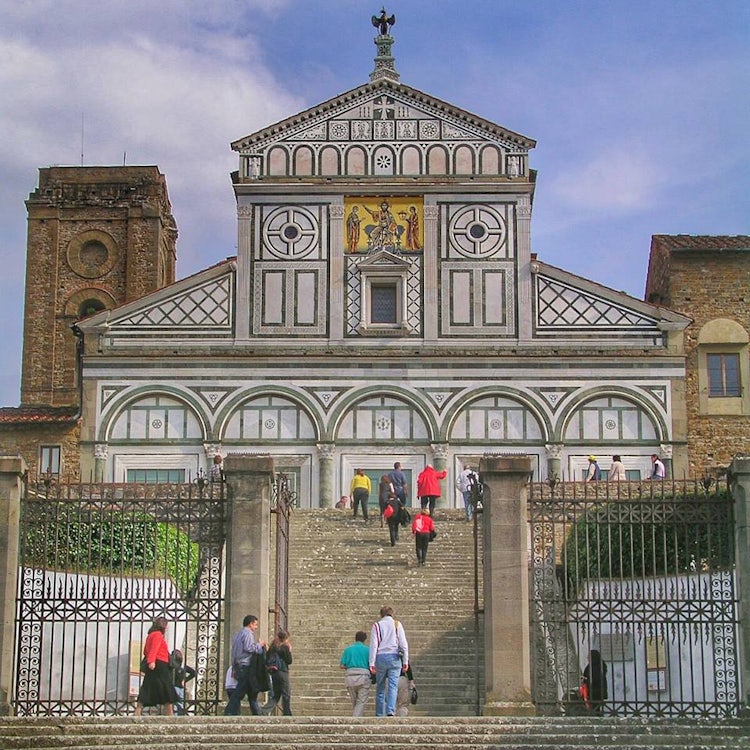 If you want to step back in time, head to this Romanesque church above piazzale Michelangelo. Not only will you again enjoy a great view of the city being a bit higher up than Piazzale Michelangelo, San Miniato al Monte is a chance to see a working monastery. It's truly magical to catch mass, enjoying the sounds of the chanting monks while you admire the church and its beauty. You can also take home a little souvenir made by the monks by stopping by the small shop on the side.
A stop most don't ever think to make up here is to head back behind the church and enter into the cemetery which surrounds the entire church. As you'll already have seen from the front parts of the church, there is something special about this cemetery which hosts the tombs of important Italians tied to the history of Florence as well as interesting neo-Gothic tombs. Here, are the final remains of artists such as Pietro Annigoni and Ottone Rosai, to politicians Gaetano Salvemini and Giovanni Spadolini, as well as the famous 19th century cookbook writer Pellegrino Artusi, designer Enrico Coveri, art collector Frederick Stibbert, actor and songwriter Odoardo Spadaro but also writers such as Luigi Bertelli, known as Vamba, author of the popular Le avventure di Gian Burrasca, and Carlo Lorenzini, in art called Collodi, author of Pinocchio, and Vasco Pratolini, important in chronicling 20th century Florentine customs in novels such as Metello, Le ragazze di San Frediano, Cronache di poveri amanti. You can check out the map of their location at the entrance into the cemetery on the left size of the basilica.
Cemetery is open from 8am to 6pm (April-September), then 8am to 5pm rest of the year. In August, open only mornings on Mondays, Wednesdays and Fridays, while it is open all day the rest of the days. On Sundays,
Le Cascine Park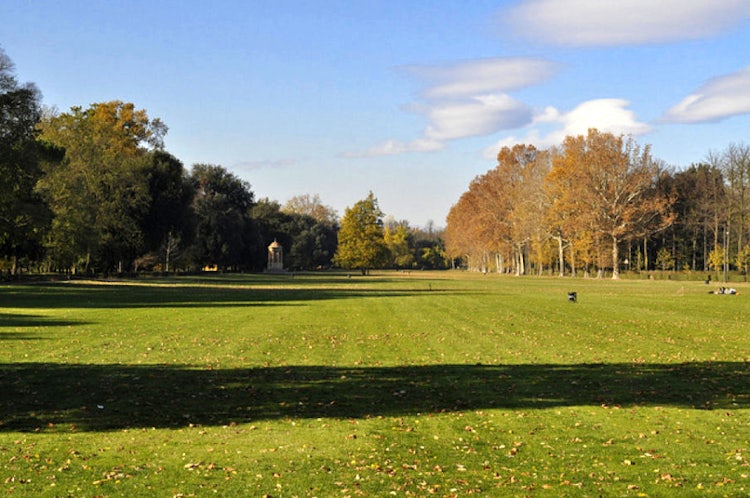 If you don't make it to the largest outdoor park in Florence for market day on Tuesdays, you can always head here on any other day for a picnic, taking the kids to the playground or to the small zoo or to the public swimming pool in the summer (not free but have affordable all-day entrance pass).
Make sure to read more info on Le Cascine and other parks in Florence here.
Last Supper Frescoes in Florence's Monasteries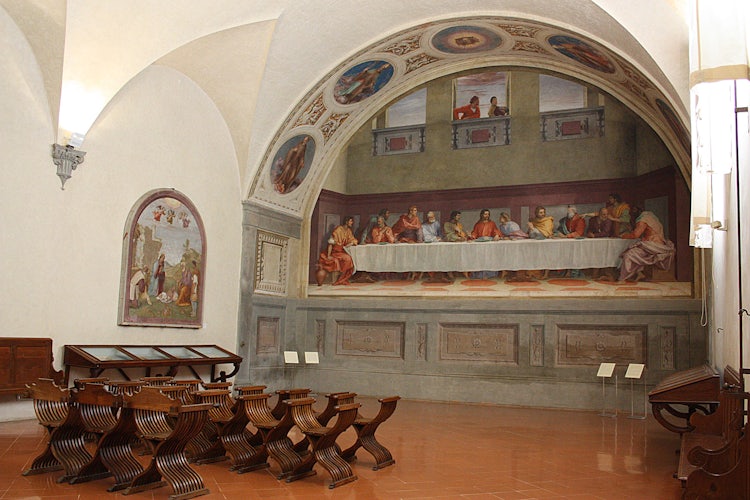 Long before Leonardo da Vinci painted his famous Last Supper in Milan, greats in Florence such as Franciabigio, Andrea del Sarto, Domenico Ghirlandaio and Andrea del Castagno had left their mark and provided inspiration to Leonardo for his work.
You could actually use the Last Suppers in Florence as an itinerary to plan your way across the city!
While not all of the Last Suppers offer free entrance (the first two on our itinerary don't), some of the best are still free: the ones in San Salvi (pictured above), Sant' Apollonia, Convitto della Calza and Ognissanti.
First Sundays of the Month between October and March - #DomenicalMuseo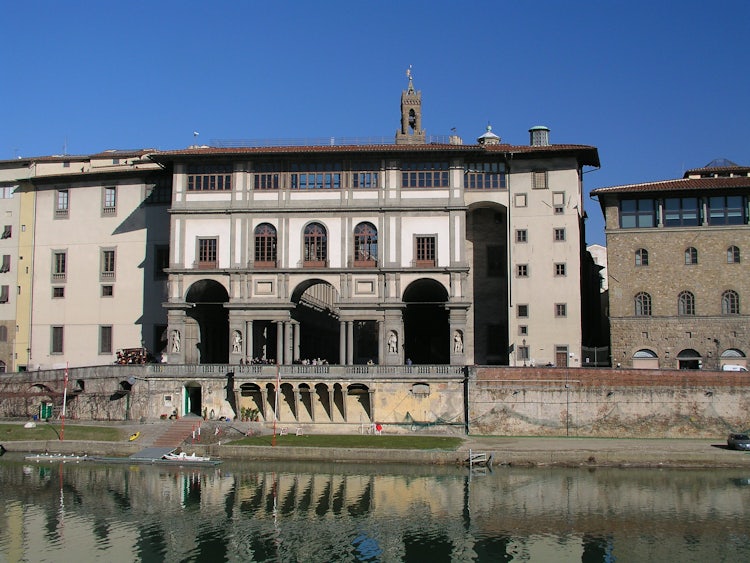 If you're in town on the first Sunday of the month between October and March, you can head to the Uffizi or Accademia, the Bargello or Medici Chapels or the Pitti Palace (including the Boboli Gardens) and enjoy a day immersed in the great works of art housed in Florence's TOP museums for FREE! This used to be year round but in March 2019 a law was passed which changed the "free" museum days during the year, now these free Sundays are only during the "low" season.
The Medici Villas, UNESCO World Heritage Sites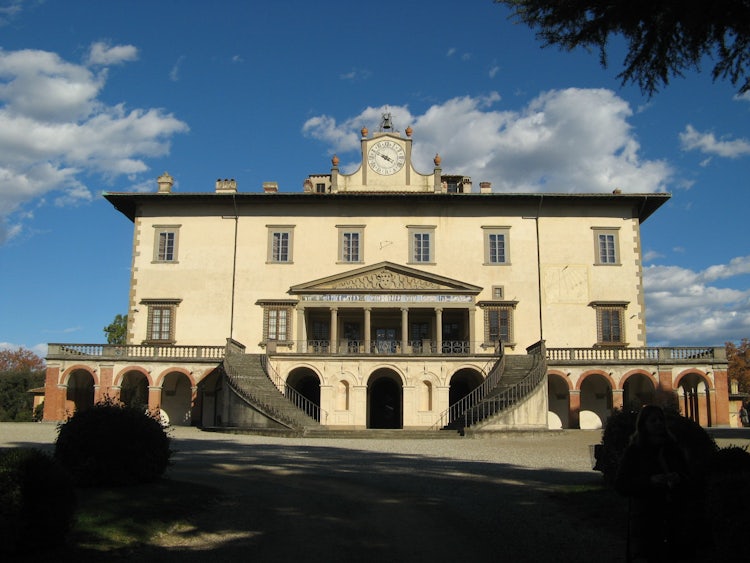 In 2013, twelve Medici villas and two gardens were added to the list of UNESCO World Heritage Sites. Most of these villas are in the outskirts of Florence, and all can be visited for free! Enjoy their beauty as well as the peace they offer away from the city, just like the Medici would do in their time, by stopping for a visit as you tour around Florence and Tuscany.
Interested in seeing all of the UNESCO sites in Tuscany? Here's a full list.
Any other interesting, free things you love to do in Florence? Share your favorite below!