8 Top Tours in Florence to Escape the Heat this Summer
It's no secret that the Tuscan summers can get sizzling — and not just because they have a great events calendar for music and medieval festivals! The city of Florence finds itself on both banks of the Arno river as it makes its way to the Tyrrhenian sea, it still has a tendency to get hot and the daytime hours can wear you out.
Laugh and tease all you want, but the Florentines know what they are doing when they close themselves indoors, behind the shuttered windows during those summer months. Your best choices to keep it cool include
We have compiled a list of our favorite 8 ways to beat the heat while staying in Florence and enjoying the beauty of the city.
1. COOKING CLASSES
When: every day in the morning
Start Time: 9am
Duration: 5 hours 30 minutes (approx.)
We know the saying is "if you can't stand the heat...get out of the kitchen." Except when you are in Florence, then the kitchen is the best place to be, distracting you from the heat with tempting flavors. Your best new friend will be cooking class your chef as he shows you insider tips for creaking a delicious Tuscan menu.
⇒ Details on Small Group Cooking Class in Florence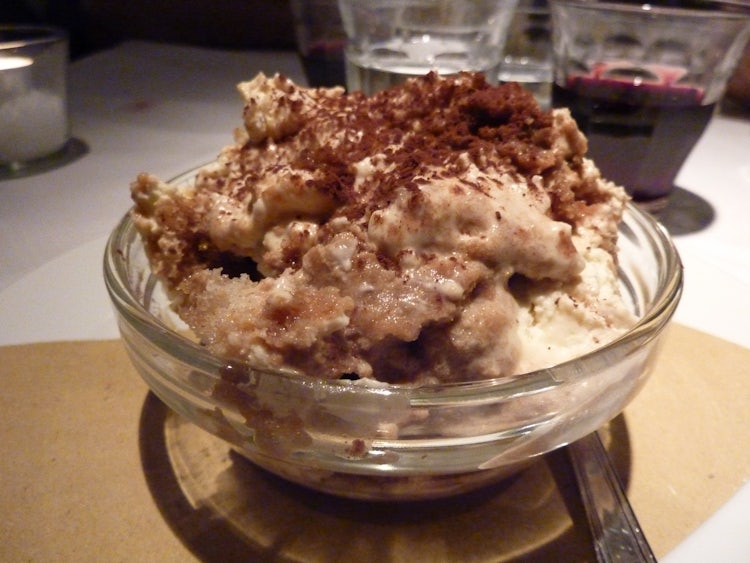 2. THE FRAGRANCE OF FLORENCE
When: Mon, Wed & Fri
Start Time: 10:30am
Duration: 2 hours (approx.)
This tour will take you on a fabulous adventure exploring the history of the city, reliving the magical atmosphere of alchemists and apothecaries residing in Florence during the Renaissance period. Visit a workshop where you will be surrounded by unique glassware, ampoules, and rare essences. Go home with a souvenir that is uniquely yours: a personalized perfume.
⇒ Create a Lasting Memory of Florence
3. COOL ART
When: every day BUT not Mon
Start Time: 10:15am
Duration: varies on selected tour
You wouldn't want to come to Florence and miss out on the fabulous museums? This tour, with a hotel pick up and drop off, will have you in and out of the Accademia and the Uffizi with no waiting in line and a fast track to the more famous masterpieces within their hallowed (air conditioned) halls.
⇒ How to Hit the Museums without a Wait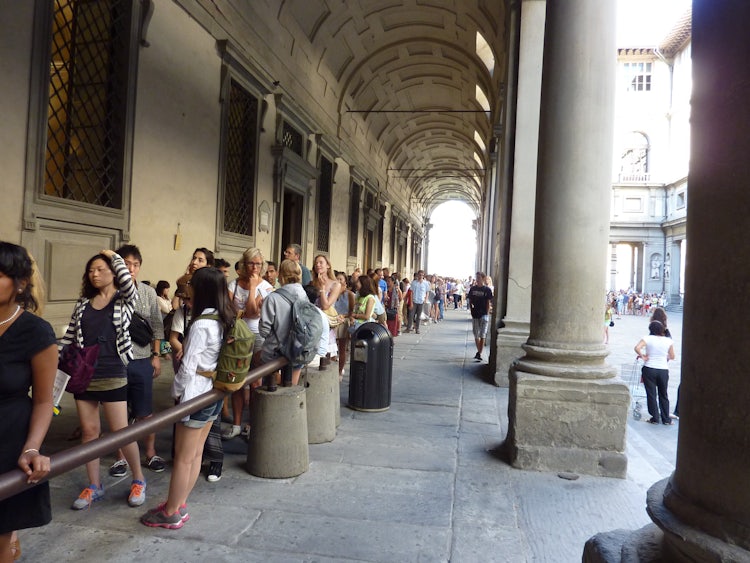 4. HOP ON - HOP OFF
When: Everyday
Start Time: 9am - 6pm
Duration: 1, 2 or 3 days
Convenient, economical & you will find it everywhere. This tour is excellent for those who, even with the high temps, still want to see everything! Catch the bus at easy to find stops and let it take you all over the city from the Cathedral to Santa Croce church or from Piazza San Marco to Piazzale Michelangelo.
⇒ Itinerary Details for the Double Decker Bus Ride
5. DON'T FEEL LIKE WALKING
When: every day except Aug. 15
Duration: varies to tour
How about stepping out to explore the city without sweating a drop? Glide through the streets of Florence on the coolest ride of the 21st century - a Segway! You will roll by some of the more important sites: Palazzo Strozzi, Orsanmichele Church, Basilica of San Lorenzo, Duomo Square, Giotto Tower and The Loggia dei Lanzi … to name a few.
6. QUICK TRIP OUTSIDE OF THE CITY
When: Everyday, closed week of Aug 15
Start Time: 9am or 3:15pm
Duration: 4 hours (approx.)
What could be more refreshing than be-bopping around on a two-wheel ride that takes care of all the fatigue? Fun & easy to ride, this bike tour is with an e-bike that starts as soon as you pedal! The city of Fiesole, only a short trip outside of Florence, will WOW you with its Roman Amphitheater and breathtaking view of Florence.
⇒ Pedal up to Fiesole for Great views
7. ROMANCE, WINE & SUNSETS
When: every day
Start Time: 7:30pm
Duration: 2 hours (approx.)
The magic of discovering Florence and its flavors as the sun starts to go down. Not only will you have great photo opportunities along the Arno River but, you will also have a private, local guide showing you the city. Taste the genuine, savory recipes of the famous Florentine aperitivo and combine them with great Tuscan wines.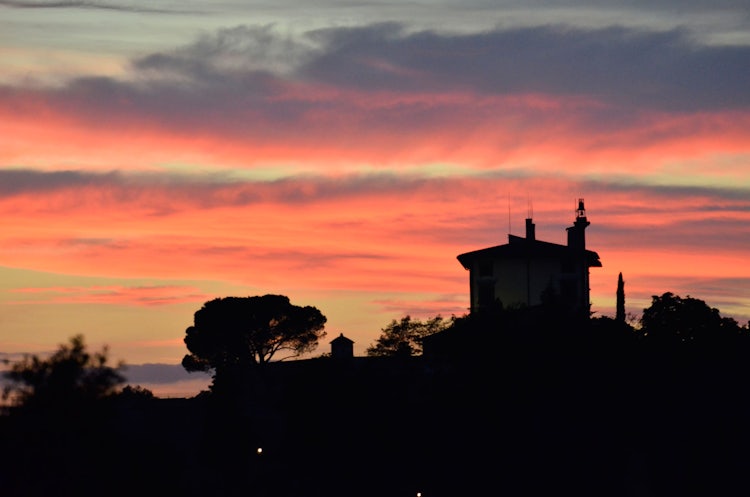 8. SEE IT ALL FROM ABOVE
When: every day
Start Time: 5:30 am
Duration: 3 hours (approx.)
Float above the Tuscan landscape and catch fantastic views from above in this hot air balloon special. See for miles over the beautiful Tuscan countryside on a 1-hour hot air balloon flight, taking place from the village of San Casciano in Val di Pesa to see Chianti wine country. Soaring up to some 2,000 feet (609 meters) above ground, admire stunning aerial views of the rolling hills, pretty villages, imposing castles and sprawling vineyards and olive groves of Tuscany. Then, toast the unforgettable experience with a glass of Prosecco upon landing.
⇒ Reserve Your Spot on a Hot Air Balloon
If you want to see the gorgeous Val d'Orcia landscapes, then do like us and try the hot air ballon ride with Ballooning in Tuscany. Meeting time is at 6am every day from May through October and the ride lasts about an hour, taking you from the classic Val d'Orcia landscapes which include Pienza, San Quirico d'Orcia and Montalcino.