Living the City with "Estate Fiorentina" (updated for 2022)
Florence shines with cultural events all year long, but when summer starts to show its true colors, and outdoor activities are possible, the city explodes with rhythm and color as it expands its cultural events. Museums, local city government and art centers all compete with extraordinary calendars of events starting in May. A full list of these events can be found with the name EstateFiorentina, "Florence Summer" even though it starts before (May) and continues until October (site is in Italian only unfortunately).
You don't need to know Italian to take advantage of many of these events, particular musical events and art shows. So we have checked out the full list of events and selected a few we are sure you might enjoy and easily add to your itinerary as many take place in the evenings.
The Italian Brass Week
The International Brass Festival will take place July 24-31, 2022 in some of the most evocative areas of the city, such as the Bargello, the sacristies of Santa Maria Novella and Santa Croce, Piazzale Michelangelo and in Piazza Duomo as well as Fiesole and Vinci. The international festival, entitled "The Sublime Beauty of Genius" celebrates its 19th edition this summer. The festival this year gets inspiration from Leonardo da Vinci, as 2019 marks the 500th anniversary of his death but the inaugurational concert on the 21st July (at 9.15pm at the Teatro del Maggio Musicale Fiorentino, Pza Vittorio Gui, 1) will be dedicated to the 50th anniversary of man's landing on the moon with "Moon Love in Brass". The brass section of the Maggior Musicale Fiorentino and the Apulian Youth Orchestra will perform the world premiere of "Moon Love", a composition created for the festival by Maestro Francesco Traversari.
The festival will close on Saturday, July 28th on the banks of the Arno as you enjoy a concert performed on 3 boats of the Renaioli, with 100 soloists and 3 directors for a special, emotion packed show. Complete calendar available on the official website.
Majority of concerts are free, except for inaugural concert and the ones in the Bargello museum, while a few require booking.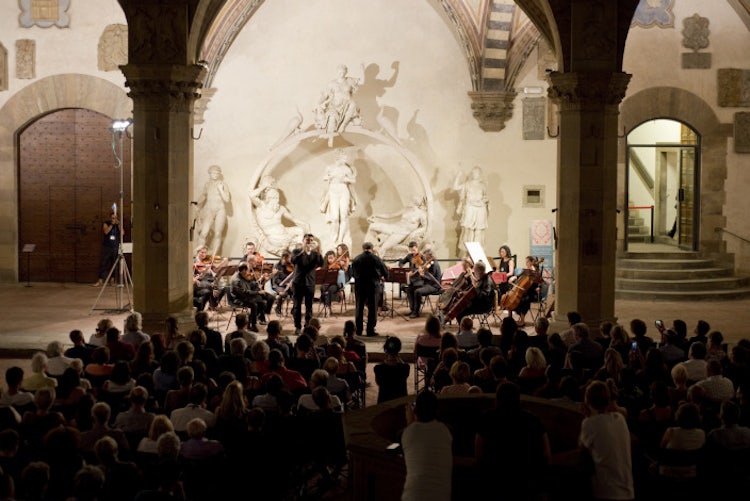 Cinema & Live shows
In a majestic setting like that of Piazzale degli Uffizi, Apriti Cinema has become one of the most eagerly awaited events of the Estate Fiorentina's calendar. High quality movies, documentaries and shorts will be offered in their original language with subtitles in Italian, so it's the perfect event you may want to attend on a warm summer evening. Every night from June 26 until August 8, from 10pm, free entrance for 200 spots.
View the calendar for the 44 nights here.
Can you Feel the Rhythm? Music in Florence this summer is everywhere
Summer in Florence always includes making music under the stars. This year's headlines will have your head spinning with the beat! The Visarno Arena in the Cascine Park will host the Firenze Rocks! festival June 13-16, 2019 with international artists and music groups of the likes of the Ed Sheeran and The Smashing Pumpkins (more info on the official web site).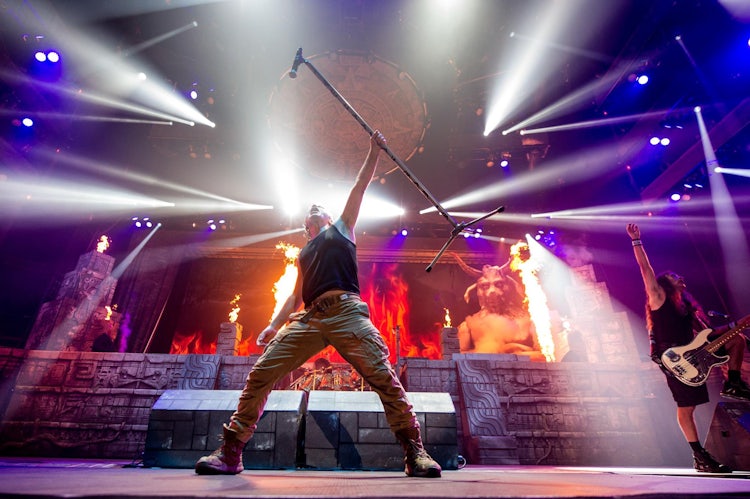 But the season of the great live concerts of the Visarno Arena does not end here: Decibel Open Air Festival returns on Saturday June 22 and Sunday June 23, 2019. The Visarno Arena confirms the ideal location for this 5th edition that promises to be the biggest ever, 12 hours of music from 12pm to 12am with the biggest DJs of the global electronic scene.
The beautiful Piazza SS Annunziata is also playing a major role providing a truly spectacular backdrop to the the Musart Festival. Artists such as Roberto Bolle, Francesco de Gregori and Loreena Mckennitt will alternate on stage July 13-24, 2019. Along with these great music and entertainment events, special buffets will be offered in unique art locations in the world like the Museo degli Innocenti. Tickets must be purchased in advance.
Take a look at the exciting Fabbrica Europa Festival at the Stazione Leopolda and in other city locations from May 3 - July 12, 2019.
For other summer musical events, make sure to also check out our summer 2019 post here.
Here are a few more specific to the Estate Fiorentina calendar, all with free entrance, taking place across the city.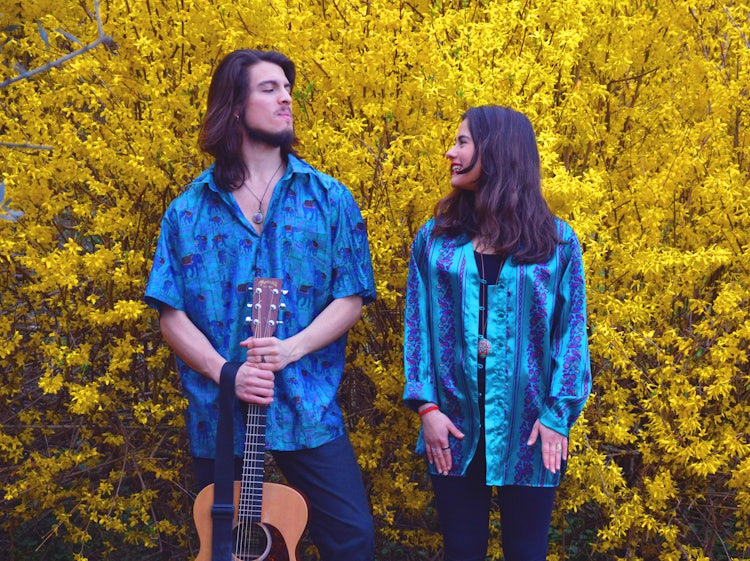 Firenze Suona, a cultural association that promotes music and culture, has a calendar of live concerts with free entrance and original beats.
There are 15-20 concerts from the start of May through October The festival covers several areas of Florence, from the northern end (piazza Dalmazia) to the southern (parco dell'Anconella, Rovezzano), with several concentrated in the center. There will be blues, ethnic beats, popular songs, indie rock, and artists of all ages.
Here's the program for Firenze Suona 2019:
May 24 Fish Bones – Michael Collins pub (piazza della Signoria)
May 31 Sinedades – Michael Collins pub
June 7 Foneno – One Eyed Jack pub (Piazza Nazario Sauro)
June 8 Radici in Festa – Parco Anconella
June 29 Festa con Fred Gramigna dj – Piazzetta Bongo
July 2 Festa con Tarabaralla – Piazza Dalmazia
July 12 Freddie Maguire Duo – One Eyed Jack pub
July 16 Festa con Rick Hutton Band – Piazza Dalmazia
July 19 Il Lato Ironico Altomare & Masoni – Parco Anconella
September 13 Secondo Appartamento – One Eyed Jack pub
October 11 Sara Rados – One Eyed Jack pub
October 18 Eleviole? – Michael Collins pub
October 25 Hibou Moyen – Michael Collins Pub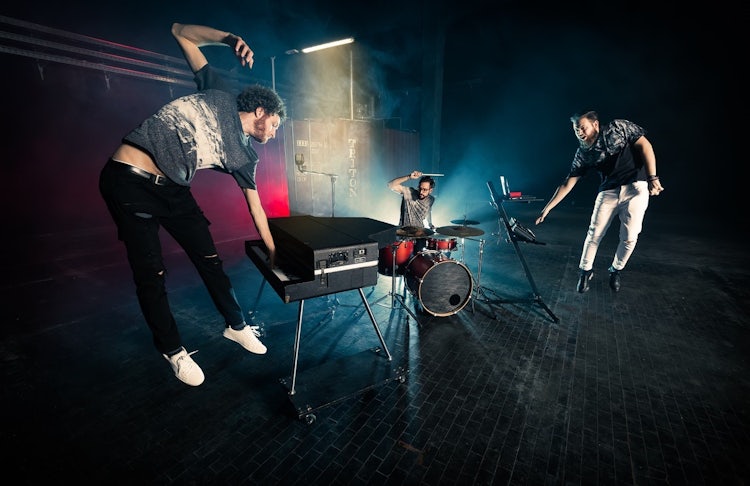 The Galluzzo Summer Festival will include animated readings, concerts, performances and more to promote art and culture in this outskirt of the city.
Three main areas will host the performances: the gardens on Viale Tanini, the Biblioteca del Galluzzo and the Certosa. Admission to all events is free.
June 20 at 5pm, Biblioteca del Galluzzo, I Sogni e i loro Sognatori
June 22 - Io, Virginia e il Lupo - exhibition at Giardini di Viale Tanini at 9pm, with a DJ set after
June 27 at the Biblioteca del Galluzzo, from 5pm, La ricchezza della famiglia.
June 27 at 9pm - Dance performance "Break the summer" by Fundanza at Giardini di Viale Tanini.
June 29 at 9pm at the Certosa del Galluzzo, Orchestra Sinfonica Florentia.
June 30 at 9pm - theater performance of The Little Prince by Antoine de Saint-Exupéry, at the Certosa del Galluzzo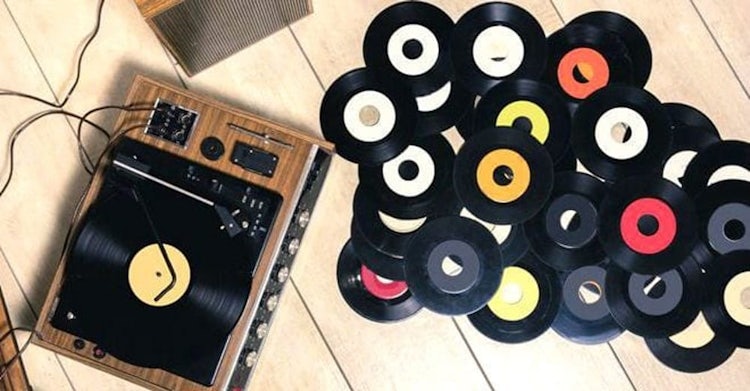 The festival has 6 types of cultural offerings, all with free entrance, from music to art to cinema, video screenings, health and fitness events.
We'll focus on the musical: "Stregati dalla luna" or "Bewitched by the Moon" is 4 live concerts, 1 each month, on the Monday closest to the full moon (none for the month of August). Then there is "C'era una volta il vinile", or "Once Upon a Time there was Vinyl", every week on Thursdays from May 23 through September 26 (none during the last 2 weeks of August), dedicated to playing great music from vinyl records.
FLORENCE DANCE FESTIVAL
One last one to point out, tied to music but even more with dance, is the 30th edition of the Florence Dance Festival, which will run JULY 1 - AUGUST 5 with performances taking place in the exclusive Grand Cloister of the Church of Santa Maria Novella. Entrance is paid. You can view the full program here: https://www.florencedancefestival.org/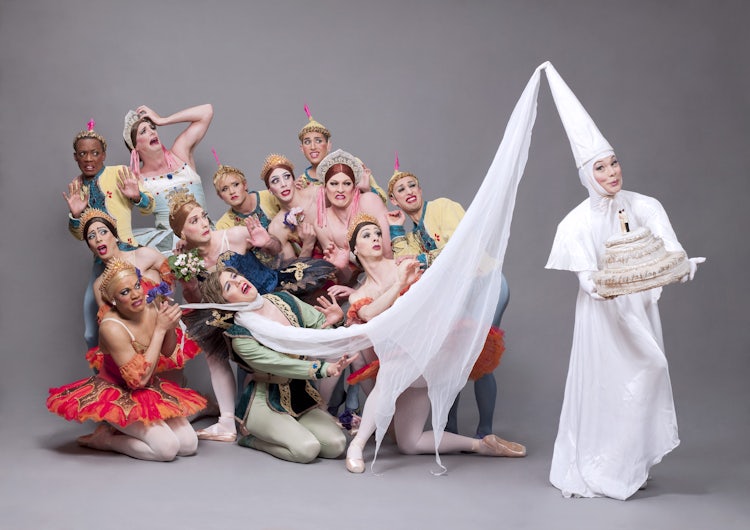 ---
These highlights of the Florence summer calendar are just a few of the exciting events that will be available. Check in regularly with our updated list of events in July, August and September and a list of the best current exhibits to visit. Another good place to check for music and activities near Florence is EstateFiesolana, read our article to find out what is happening in Fiesole.