Don't Let the Temps Dissuade you
The month of July promises many activities that will have you enjoying the beauty of the landscape and the cultural busy-ness of the city. We have scoured the area and below have highlighted a few of our favorite activities for the month of July in and near Florence - from music festivals to a "mangiata" of porcini mushrooms. This month makes use of the star-studded evenings, spectacular settings and the fresh green and cool towns just beyond the city walls.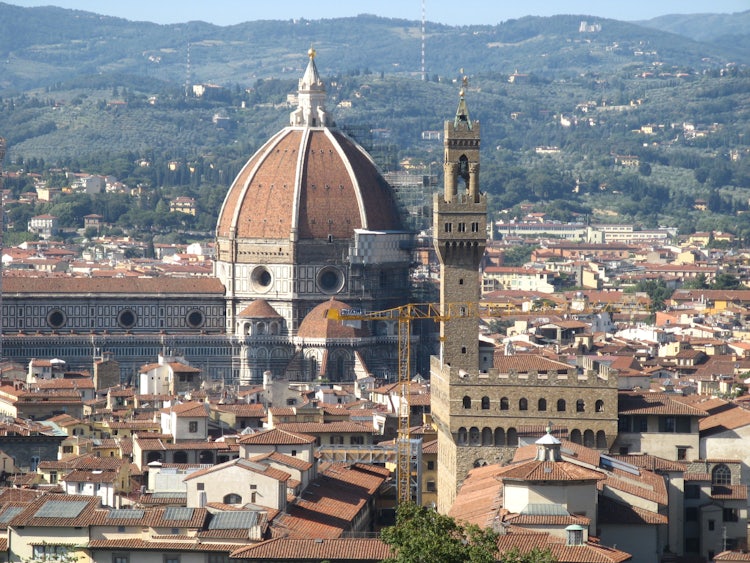 Content
With so much to choose from, we have divided this month into a few separate calendars so we can list more activities and so you can focus on what interest you the most:
Be sure to take note of the events that whet your appetite for color, local fun and delicious treats for your travels through Tuscany this July:
Tuscany | NOTTI DELL'ARCHEOLOGIA | July
Guided tours, special evening hours and archeological events surrounding the many large and small museums throughout the region. Many of the popular museums are featuring special events, but keep in mind you need to reserve first. There will several activities which will explore the history and legends of Tuscany, events are programmed for all ages. Read the program at the below link, looking for the town or city closest to you.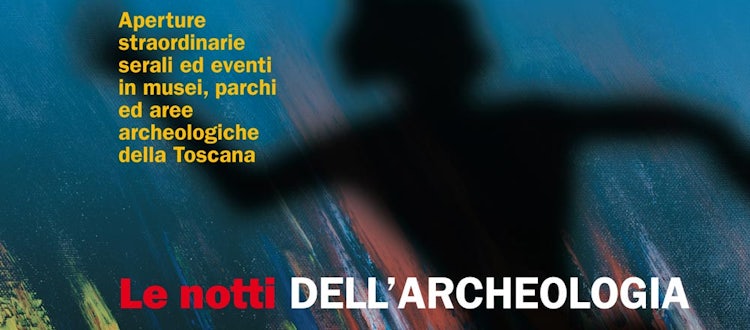 ---
Greve in Chianti | IL PAGLIAIO | Every 4th Sunday of July
Organic and Artisan Market
Piazza Matteotti is filled with locals who feature goods from their gardens, their kitchens, and their workshops. Often you will find not only great bargains but music and opportunities to do some taste testing.
---
Panzano in Chianti | APRILANTE | 1st Sunday in July
Handcrafts & Vintage
We know they call the fair "April"-ante, but it really goes all year round! This monthly market in the streets of this charming town in Chianti is where you will find handicrafts, vintage and delicious typical foods and all of it this is just outside in the countryside surrounding Florence.
---
Florence City Center | EstateFiorentina | All month
Music, Festivals & Under the Stars
Read our article which gives you the highlights of the official summer program for Florence.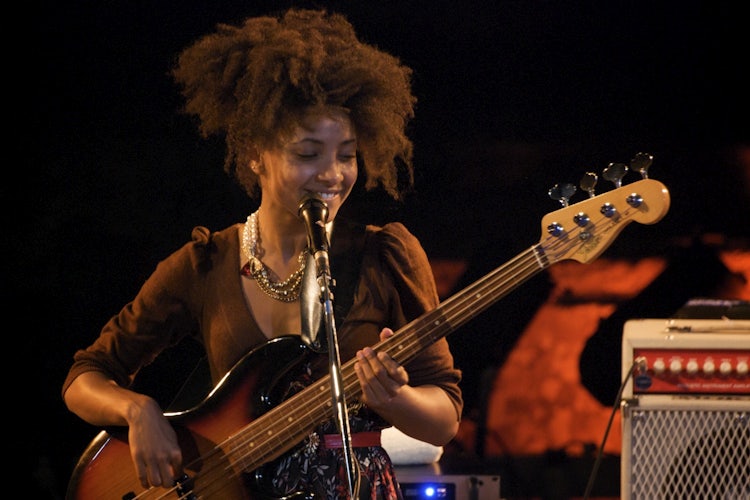 ---
Fiesole City Center | EstateFiesolana | All Summer
Music, Festivals & Under the Stars
The Estate Fiesolana originated in 1947, the city has hosted important theater, opera, ballet and concerts - in this very unique and exclusive environment - since 1911. Using the fabulous amphitheater as a stage, you will find a wide selection of great events in the evening only minutes outside of Florence and easily reached by bus.
---
Scandicci | INTINERA | July 7, 13, 16, 20 & 21
The weekends in July are filled with country flavors. Just follow the itinerary in Scandicci and the rolling hills that surround this picturesque town which will be the protagonists of Itinera, an initiative dedicated to the discovery of the territory and its culinary specialties. A busy month in July for those looking for a bit of countryside, especially if you are looking to enjoy the great outdoors and possibly some color temps. Start with Sunday 7 and Tuesday 16 at Parco Poggio Vallicaia. Followed by a visit to Fattoria Roncigliano on the 13th. Saturday the 20 promises lots of fun at Podere del Leone, tastes the flavours of the Florentine countryside. The last date to remember in July is the 21 July with a visit to Lake le Certane.
---
San Donato in Poggio | BRUSCELLATA | June 27 -July 7
10 festive days leading of theater, music, markets, parades and more markets, food, and festivities. Even if you don't understand the language, the art of "Bruscello" a type of theater born in the countryside with a poetic rhythm touching the farmers and townspeople with dramatic and tragic plots, is well worth a viewing.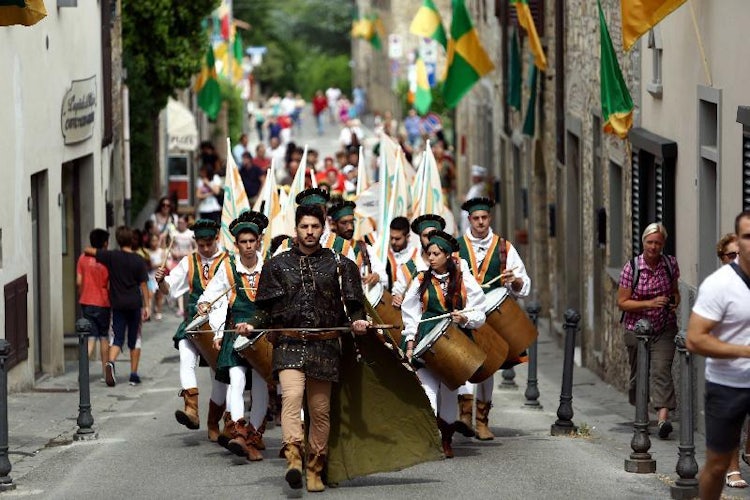 ---
Cerreto Guidi | LA NOTTE D'ISABELLA | July 2-3
a historical reenactment of Isabella di Medici's death, which happened in Cerreto in 1576. People dressed up in costumes, drummers, falconers, and artists will crowd the entire village, completely immersed in a timeless atmosphere where you'll find yourself open-mouthed, gazing everywhere! You'll also have the chance to visit the Medici Villa, the Pieve di San Leonardo, and the SS Trinità Oratory especially open on that night, guided by experts dressed like famous historical characters. Wine cellars and restaurants - like inns and taverns of that time - will welcome visitors and offer their delicious specialties, while music and shows will entertain kids and grown-ups alike.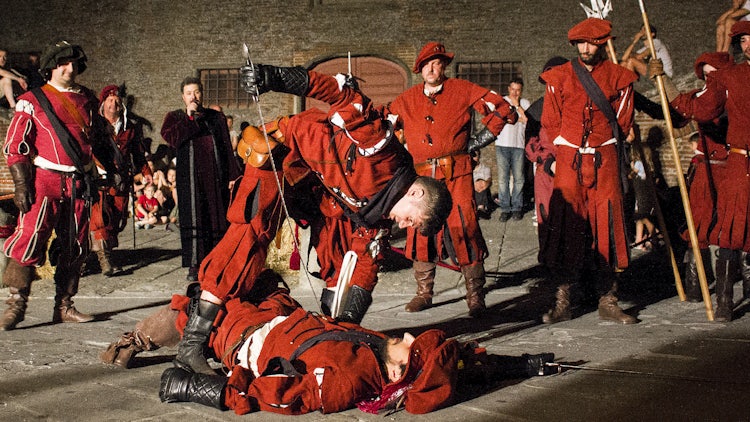 ---
Firenzuola | TREKKING MUGELLO | July 7 & 22
Exploring the hills of Tuscany
Once again Trekking Mugello offers a great way to explore the beauty of the hills just north of Florence. Hike out on 6 July at night to the abandoned "borgo" or how about overnighting it in a tent on the 20 & 21st of July in the Mugello countryside. The last date in July is another refreshing night hike on the 27th to the Rifugio La Serra.
---
Florence City Center | DRINK & RUN | July 3
Running (a little bit) & Drinking … responsibly
(been there, done that --- and I would do it again!) Language is no barrier when you are with a group of people who are just out to have fun. What does it include:
- Official T-shirt to wear
- Free tastings
- A fun non-competitive run and company
- Free photos and videos from the event
- And after the race: music, relaxation, and wine again
Sign up now, you'll love it.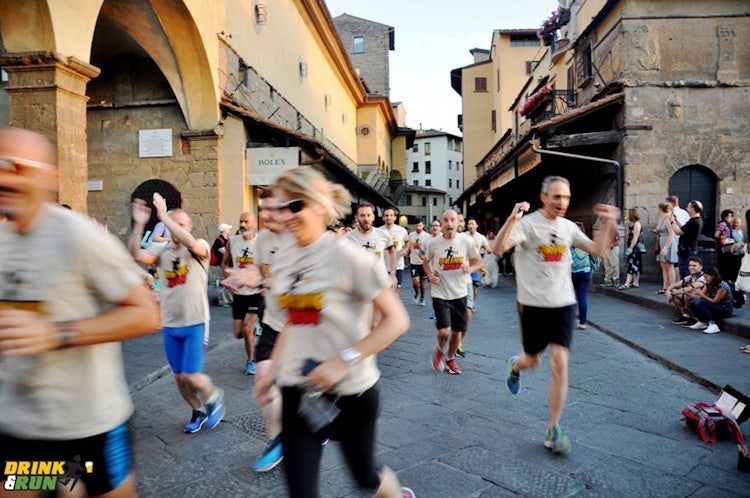 ---
Signa | BEER RENAI | July 4th - August 4th
Manifestation dedicated to beer, with live concerts & much more
Last chance to enjoy a summer night in the huge Parco dei Renai in Signa: this beer festival also includes many culinary stands and local specialties, live music concerts, fun and games for adults and children alike and will run throughout the month of July ending on August 4th. You might not recognize all the names on the line-up, you are sure to enjoy the music and atmosphere.
---
Carmignano | BOLLICINE 2018 | July 4
Bubbly wines for 2019
Do not miss the most glamorous event of the Artimino Estate: tasting of bubbly wines and champagne, a rich buffet on the Belvedere garden, and live music. An interesting way to visit the beautiful estate of over 700 hectares: Tenuta Artimino
---
San Piero a Sieve | INGORGO SONORO | July 6
From art to music: a whole night dedicated to music and its various genres, during which many musicians and DJs will entertain visitors all night long.
---
Certaldo Alto | MERCANTIA | July 13-16
Thousands of people crowd the tiny streets of the village, like a massive flood of entranced persons staring at all these marvelous and colored street artists that, while standing out from the visitors for their amazingly creative costumes, usually perform in magnificent shows, either among the public or within hidden courtyards or secret gardens. Hundreds of stands offering every kind of items are on hand, as well as music, dance, and theatre performances: you will find it hard to decide which show to assist and which street to go through, completely immersed in a fantasy world that, like a fairy tale, will make you daydream inside the walls of this special location.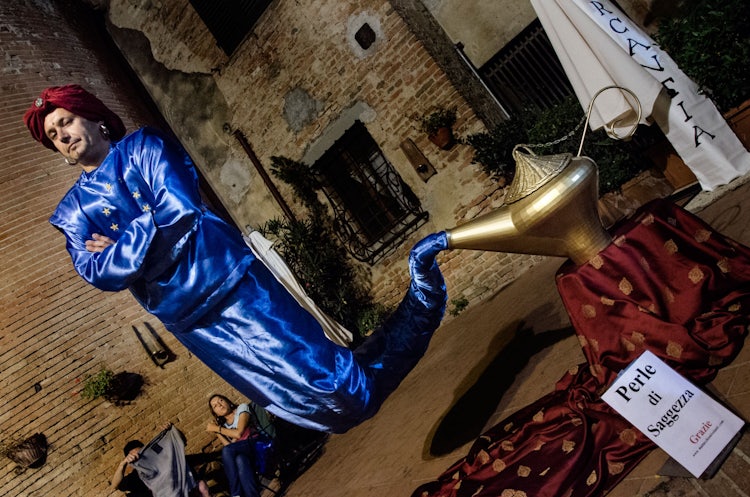 ---
Palazzuolo Sul Senio | MEDIOEVO ALLA CORTE DEGLI UBALDINI | July 19, 20 & 21
The streets fill with the perfumes, dress, and fun of the medieval times during the Court of the Ubaldini family.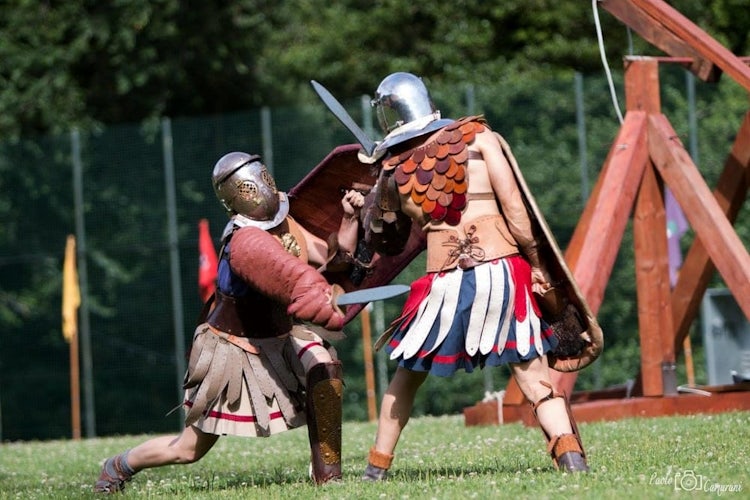 ---
Scarperia | SAGRA DEL FUNGO PORCINO | July 21 - 22 & 28 - 29
Another great edition of the ever-popular food festival celebrating the infamous porcini mushroom. In the cool hills, just outside of Florence you can enjoy a tasty plate of pasta with a mushroom sauce or a Tuscan style BBQ with a side of crispy fried mushrooms - and the beautiful natural setting of Mugello.
---
Florence | FLORENCE FOLKS FESTIVAL | July 21-23
Four days of totally free concerts in the newest edition of the Florence Folk Festival. Florence Folks Festival is a popular urban festival where tradition and modernity coexist, local and international dimension through music, food, and conviviality. Make sure to note that the location the past few years has been at the Balera del Varlungo but this year it has moved to the Manifattura Tabacchi on Via delle Cascine, 35.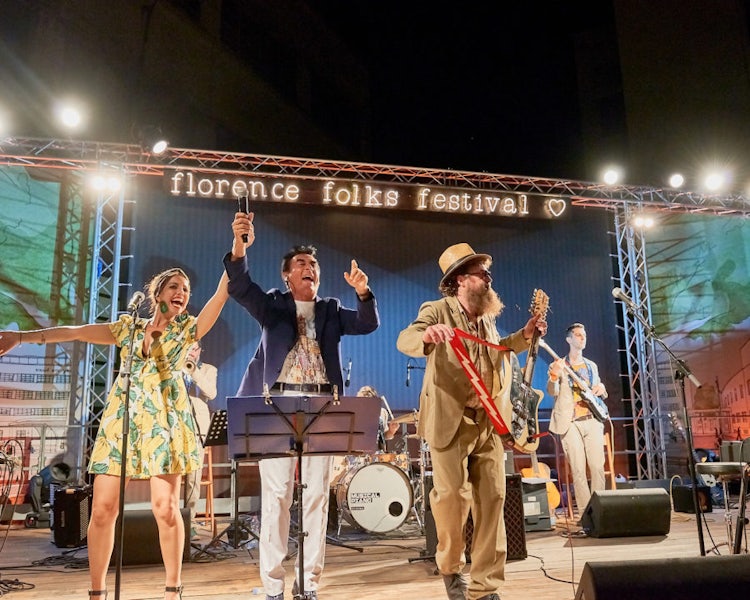 ---
Florence | ITALIAN BRASS WEEK | July 23-30, 2023
We don't want to blow our own horn but...
this is the event of the year for those who play a brass instrument. Centered around teachers and experts of high reputation, the basis of this event is a series of masterclasses for all types of brass instruments - and the by-product is a week of concerts. Amazing teachers, soloists, will give the best to you!! Florence, Rome and Arezzo are again the locations for this year.
---
Vinci | FESTA DELL'UNICORNO | July 21-22-23, 2023
The Festival of the Unicorn
Only at the Unicorn Party will you find the Challenge of Magical Arts, the Elf Weddings, the Best Fantastic Creature Contest, the Sirens and the Elf Parade! Fantasy Festival with over 100 shows a day, 8 themed areas, concerts, comics, cosplay, international guests, role-playing games, a medieval market, and themed venues.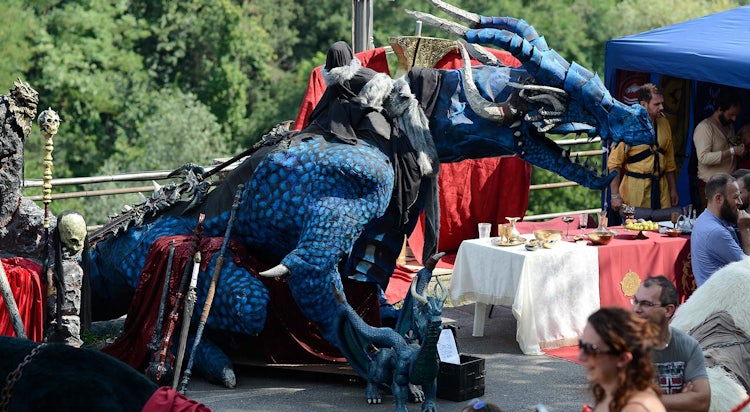 ---
Marradi | GRATICOLA D'ORO | July TBA
Fun & Games give life to the local district competition
This picturesque town in the upper Mugello area is going to house a competition between the local rioni (districts) to conquer the Palio in the Graticola d'Oro, which includes several festivals and manifestations across the historical center, water games and country hikes.
---
Author's Note: This article was last updated on March 1, 2023, to make sure we're giving you up-to-date info, if the dates have not yet been announced then we indicate TBA (to be announced)