Florence is one of the preferred cities in Italy to spend New Year's Eve, thanks to so many fantastic events and free entertainment organized in the main squares.
If you are based in Tuscany and looking for activities closer to your vacation home or hotel then have a peek at our article with highlights of fun activities throughout the region of Tuscany.
Pistoia always puts on a great show - and especially this year as it ends up its year as the Italian Cultural City in 2017, read our article about celebration plans in this awesome little city close to Florence.
Anyone who chooses to spend New Year's Eve in the capital city of Tuscany will have several options to choose from. There are many options for the younger crowd, a few for the older set and just a few for those with kids, but alas, those with little ones are used to having limited options.
Be prepared for some changes! There is a new anti-fireworks and anti-glass law in effect for all open spaces where there are events or a high concentration of people, such as Piazza Duomo or via Calzaiuoli. The order will be effective from 6 pm on December 31st to 3 am on January 1st. Please note, there will be a maximum capacity of participants, once this number (15,000) is reached, people will not be able to enter the event area! And please party safe, there will also be checks with the metal detector.
Florence - Historical center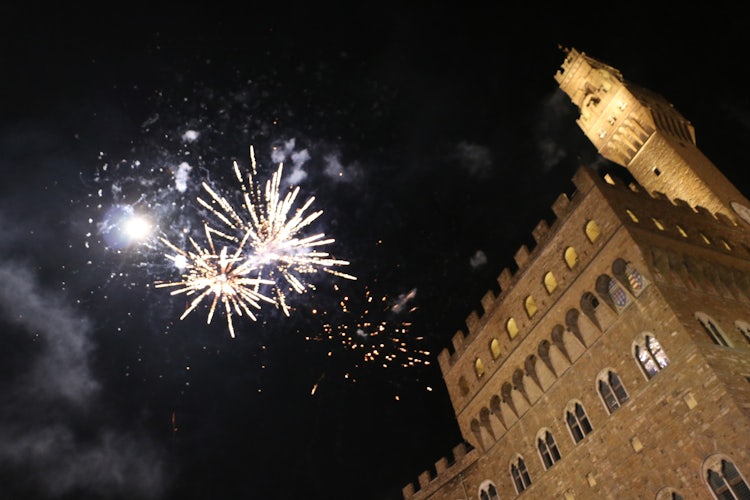 Piazzale Michelangelo | Free Entrance | from 9.45pm
Ermal Meta, Morgan and Raphael Gualazzi
The big countdown organized by the city will take place in the fabulous panoramic square above the city center and the Arno River. The big concert after midnight is preceded by various cover bands starting at 21.45.
Piazza Santissima Annunziata | Free Entrance | from 9.45pm
Eric Waddell & The Abundant Life Singers
Swing with gospel notes of this fabulous chorus and watch the evening light up with a special light show by Giancarlo Cauteruccio
Oltrarno | Free Entrance | from 10pm
marching band, New Orleans style
San Frediano, Santo Spirito, Piazza Pitti are just a few stops for the Fantomatik Orchestra and the Pedrasamba Street Band, which will walk through the streets and squares of the Florentine Oltrarno from 10:30 pm to the rhythm of jazz and Afro-Brazilian music.

Piazza San Lorenzo | Free Entrance | TBA
Gospel tunes by the Anno Domini Gospel Choir, Perfect Harmony, One Voice Gospel Choir
A little international, and a lot enthusiastic. Join the crowds in front of the Medici Chapels and the church of San Lorenzo
Piazza della Signoria | Free Entrance | from 11pm
Classical music
In the lovely Loggia dei Lanzi, you will be serenaded by classical music with Strauss, Offenback, Rossini and more.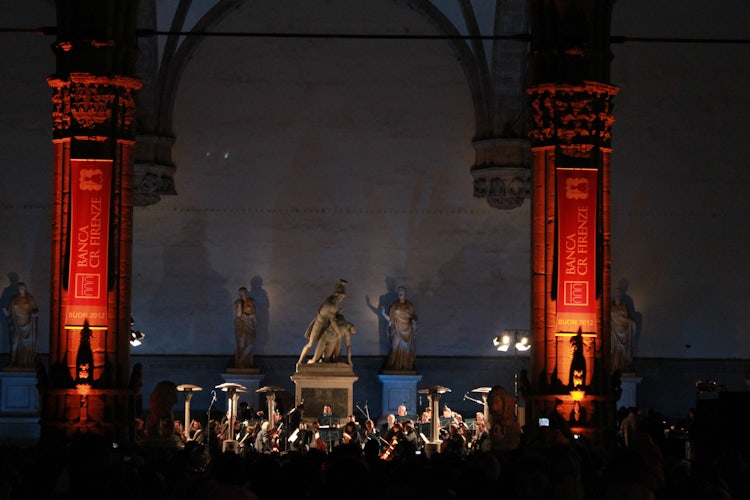 Piazza dell'Isolotto | Free Entrance | TBA - starting at 6pm
outside the city center for activities for all ages
Kid-Friendly events in the early evening and then something for the adults (from 10pm) as the real countdown begins
Piazza Bartali, Gavinana | Free Entrance | starting at 5:30pm
It's a circus, jugglers, stilt walkers, ventriloquists and other performers! Ring in the new year with meravigliosi colors, sounds, perfumes and events. Dedicated to families in the late afternoon in a residential area.
More Events in other venues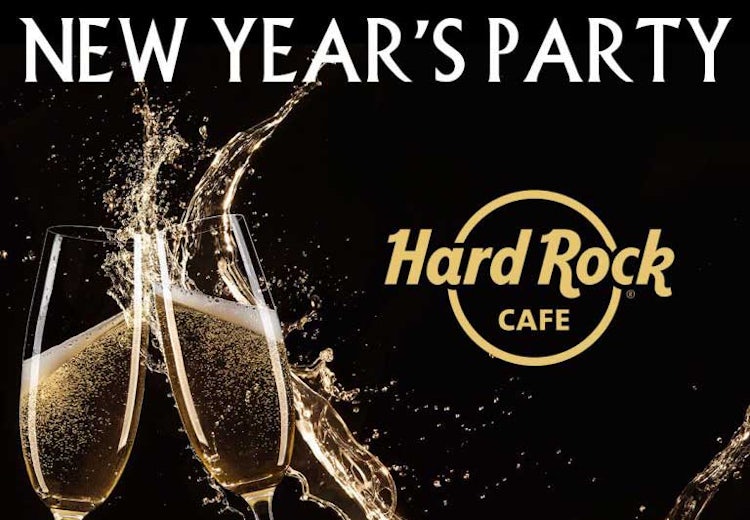 Florence | Hard Rock Cafe | Reservations Required
Rock it right into the New Year!
Great Music, delicious food, lots of drinks and a guaranteed good time for ringing in the new year in the city center of Florence. Hard Rock Cafe has prepared a rockin' menu with a brilliant mix of Italian & American favorites with a heavy dose of music, wine, drinks and fun.
Florence | Obi Hall | Reservations Required
WINTER PARK EVENTS
Right along the Arno River, this winter wonderland park offers lots of tempting ways to celebrate including a glass of bubbly and a slice of the traditional Christmas dessert - panettone.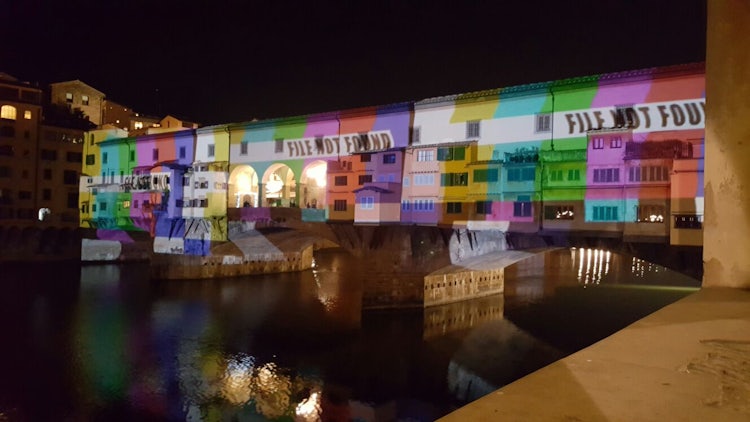 Florence | Teatro dell'Opera | Reservations Required
Concerto di Capodanno 2018
Fabio Luisi leads the soloists, the Orchestra and the Choir of the Maggio Musicale Fiorentino in the performance of the ninth symphony of Ludwig van Beethoven, a monument to the human brotherhood and one of the most beloved songs of the German composer. After the concert bubbly and fireworks!
Bagno a Ripoli | l'Antico Spedale del Bigallo | Reservations Required
Capodanno Medievale
Transport yourself to another time - Medieval Times: the foods, dancing, theater, and dress. This is a truly unique way to countdown 2017 and enter into 2018
Official link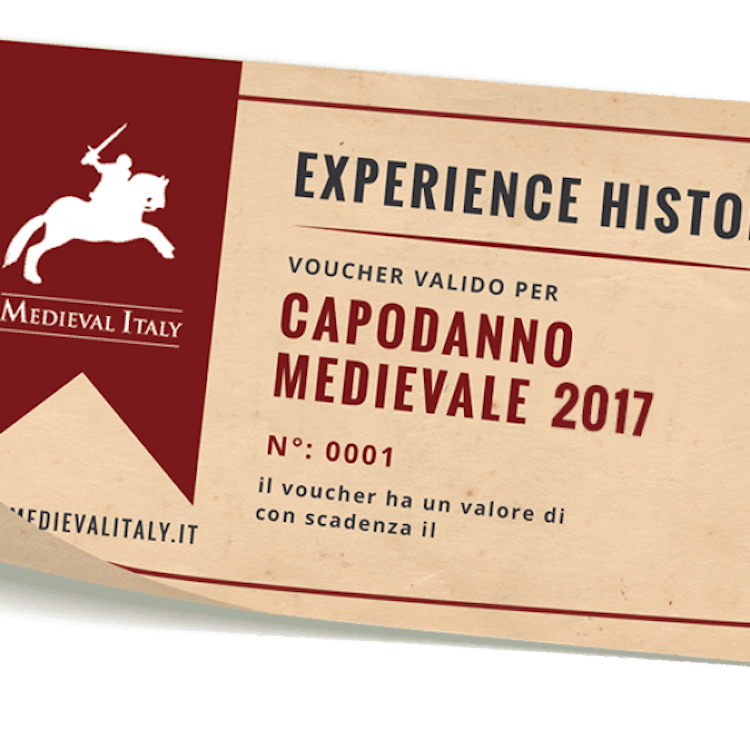 Florence | WOODSTOCK Club | Reservations Required
Capodanno Latino 2018
Want to go international - a bit of Hispanic flair. Here you will find a menu in the Latin style accompanied by music, shows, dancing and fun!
Florence | Villa le Pavoniere | Reservations Required
Gran Galà Di Capodanno
Nothing says goodbye to the old year like getting dressed up and playing the part. In the heart of the green park of Florence is this fun elegant affair.
HOW TO MOVE ABOUT
There are quite a few changes this year due to new laws and crowd protection - but that is a good thing. We have tried to sum up the more important changes here:
As far as road conditions are concerned, the ZTL will be from 6 pm to 8 AM the next morning. The roads leading to Piazzale Michelangelo will be closed from 8:30 pm on December 31st to 2:30 am on the 1st of January. For mopeds it will be possible to gain access from Viale Galileo while on foot you will climb from the ramps and from Viale Galileo. The disabled will have to access the ramps, where they will find dedicated parking lots.
The ATAF service will mostly end at 8:30 pm. Please note that from 8:30 pm on December 31st to approximately 2am on January 1st, the service will be reduced to the following lines: 6, 11, 14, 17, 22 and 23 only. For the frequency, consult the website www.ataf.net/
A free shuttle will be activated to Piazzale Michelangelo from Piazza Beccaria (stop GIOVINE ITALIA / AMENDOLA) to Piazzale di Porta Romana (end of PORTA ROMANA) both in and out with an average frequency of 10 minutes from 8 to 10_30 on 31 December; the service will then resume from 1:15 am until 3 am on 1 January with the same frequency.
In Piazza Beccaria and Porta Romana, citizens can take advantage of the service after leaving the car in the car parks of Sant'Ambrogio, Beccaria and Oltrarno - Calza.
The Villa Costanza car park is also open and can be accessed directly from the A1 motorway thanks to the "Villa Costanza" exit between Scandicci and Impruneta, both north and south. You park the car, without leaving the highway, and you get to the terminus of the T1 tram line that connects Scandicci to the center of Florence in a few minutes.
AND MORE
Looking for some fun for the last day of the year? The skating rink at the Parterre will be open, as well as the Christmas Village and at the Winter Park right next to the Obihall (which also has a downhill slope for snow tubing).
NEW YEAR'S DAY
If you want to spend January 1st surrounded by art, check out which museums are open here.
Happy New Year's Eve and Happy 2018!