Florence is one of the preferred cities in Italy to spend New Year's Eve, thanks to so many fantastic events and free entertainment organized in the main squares.
If you are based in Tuscany and looking for activities closer to your vacation home or hotel then have a peek at our article with highlights of fun activities throughout the region of Tuscany.
Anyone who chooses to spend New Year's Eve in the capital city of Tuscany will have several options to choose from. There are many options for the younger crowd, a few for the older set and just a few for those with kids, but alas, those with little ones are used to having limited options.
For the event at Piazzale Michelangelo will be limited to 14 thousand people and will be forbidden to enter objects of glass, firecrackers and pepper spray.
Florence - Historical center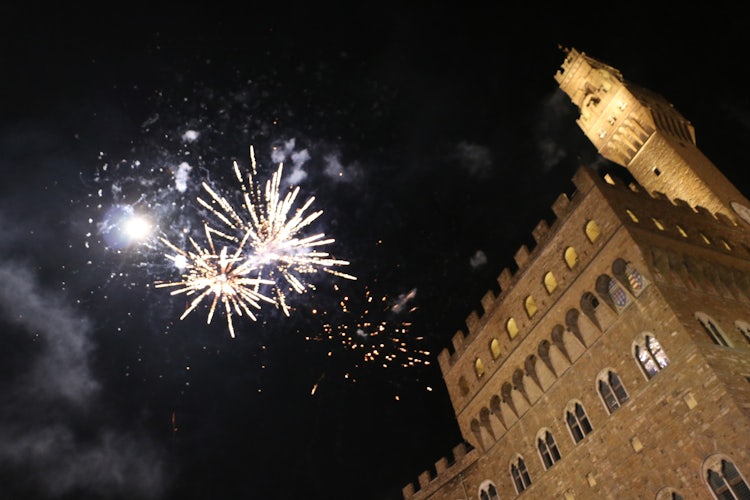 Piazzale Michelangelo | Free Entrance | from 9 pm
Lorenzo Baglioni, Baby K and Francesco Renga
The party will start at 9 pm with the music of Radio Bruno, at 9:30 will go on stage the florentine Lorenzo Baglioni and at 10 pm the music of the artist Baby K.
At 11 pm will start the concert of Francesco Renga that will accompany until the new year (around 1 am). The DJs of Radio Bruno will warm up the square with music until 2am.
Oltrarno | Free Entrance | from 10pm
gospel choir & marching band
The Gospel choir "the Pilgrims" with 40 singers and 4 musicians will perform from 22 in Piazza del Carmine.
The group Eric Waddell & The abundant life singers, one of the prominent groups of Baltimore and the Large Street band, wind ensemble and percussions born on the model of the American street band, will bring the music, from jazz to funky, in the streets of the Oltrarno.

Piazza della Signoria | Free Entrance |
Classical music
In the lovely Loggia dei Lanzi, you will be serenaded by classical music with the Orchestra da Camera Fiorentina and Orchestra Sinfonica Ucraina di Lugansk directed by Giuseppe Lanzetta.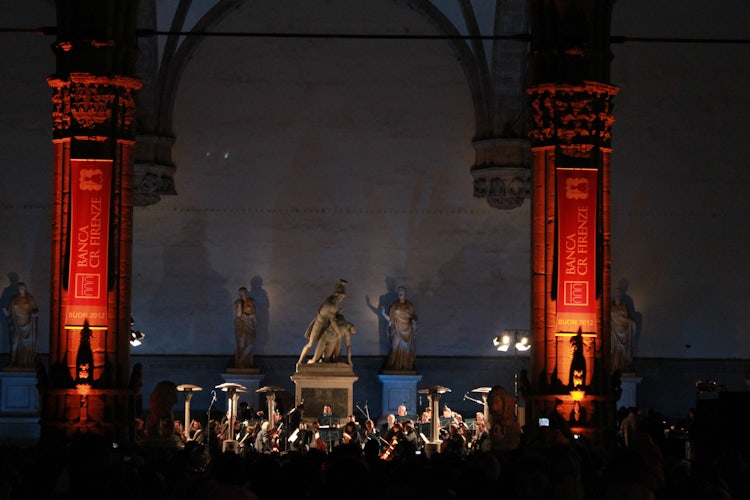 More Events in other venues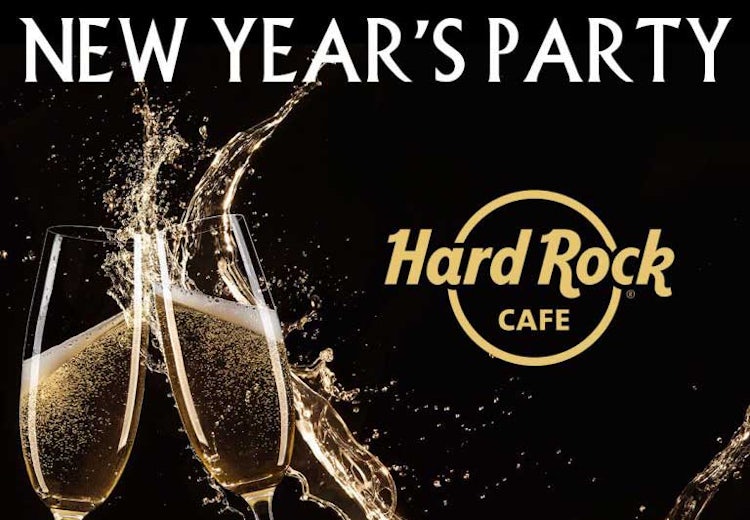 Florence | Hard Rock Cafe | Reservations Required
Rock it right into the New Year!
Great Music, delicious food, lots of drinks and a guaranteed good time for ringing in the new year in the city center of Florence. Hard Rock Cafe has prepared a rockin' menu with a brilliant mix of Italian & American favorites with a heavy dose of music, wine, drinks and fun. You can book your New Year's eve at Hard Rock through this link.
Florence | Manifattura Tabacchi | Free Entrance
At the Manifattura Tabacchi (via delle Cascine) female electronic music is the protagonist. From 22 live sets with Joan Thiele, to follow Myss Keta who will accompany at midnight. In the early hours of the New Year the party continues with the techno Dj Elisa Bee. Admission is limited to a maximum of 1500 people.
Florence | Parco dell'Anconella
At the Parco dell'Anconella there will be circus shows (without animals), theater and cabaret of Cirk Fantastik. On December 31st from the 4 pm shows of balancing and clowning. From 9 pm dinner on reservation.
Florence | Obi Hall | Reservations Required
WINTER PARK EVENTS
Right along the Arno River, this winter wonderland park offers lots of tempting ways to celebrate including a glass of bubbly and a slice of the traditional Christmas dessert - panettone.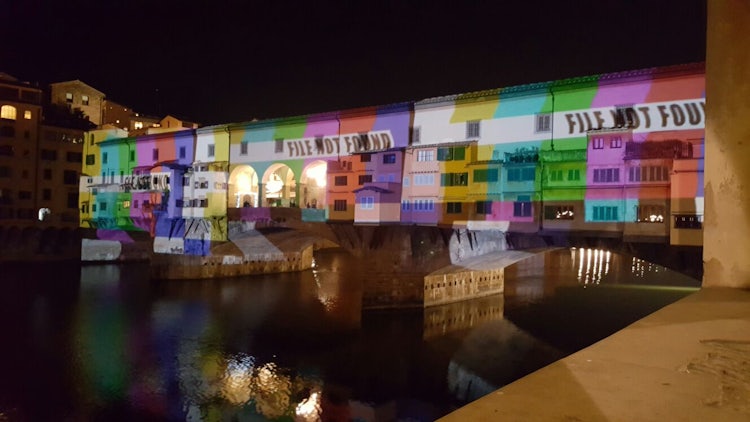 NEW YEAR'S DAY
If you want to spend January 1st surrounded by art, check out which museums are open here.
Happy New Year's Eve and Happy 2019!