Throughout the month of April, food, culture and entertainment will be offering a wide range of opportunities to enjoy the days as they gradually get longer and warmer. Don't miss all the great exhibitions showing in Florence, especially of the new exhibits opening up. Below you'll find our tips about what to do and to see in Florence and the province throughout the entire month of April.
Italy | NATIONAL HOLIDAY | April 25
Liberation Day in Italy. Normally a rather low key holiday, with a few military demonstrations or the laying of wreaths at various monuments. Some places still replay symbolic events, like the Partisans in Casentino who lit bonfires on the mountain tops to give the impression that their numbers were more than they actually were to scare off the advancing enemy forces.
TAKE NOTE: transportation and museums may have different hours.
---
State Museums in Florence | FREE ENTRANCE | April 1
It is a standing appointment the first Sunday of every month, free entrance into some of our favorite Florentine museums. Check our calendar to see if you can find a new place to discover and explore.
Check our list of State Museums in Florence
---

Florence | EASTER CELEBRATIONS | April 1
In the year 2018, the Holy Week promises activities not to be missed not only for their religious significance but also for their rich colors, and traditions. Especially the fun "Scoppio del Carro" in front of the Duomo of Florence.
Click for more details for Easter Events
---
Scarperia | COLLEZIONISTI IN PIAZZA | 1st Sunday of April
Antiques in the Square
Actually, the first sunday of month heralds this event in Scarperia. Just imagine a stroll through this picturesque town center to find a wide range of goodies including vintage, antiques, clothing, and more, Stands are set up from 8:30 am to 7:30 pm.
---
Panzano in Chianti | APRILANTE | 1st Sunday in April
Handcrafts & Vintage
We know they call the fair "April"ante, but it really goes all year round! This monthly market in the streets of this charming town in Chianti is where you will find hand crafts, vintage and delicious typical foods and all of it this is just outside in the countryside surrounding Florence.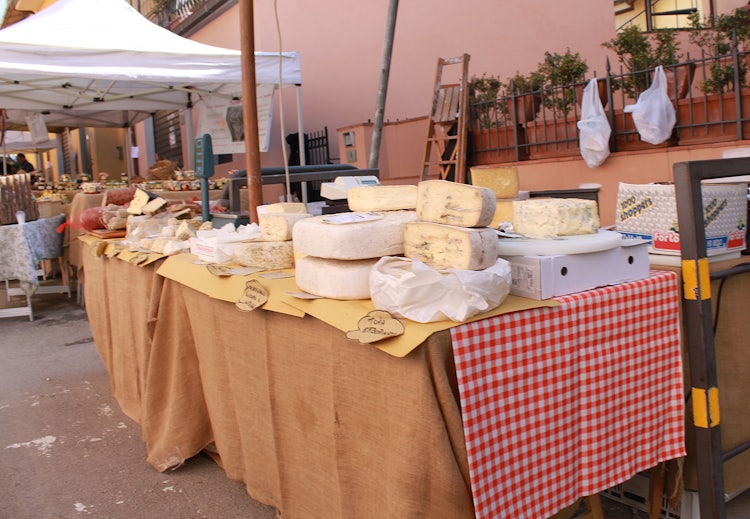 ---
Greve in Chianti | IL PAGLIAIO | every fourth Sunday of April
Organic and Artisan Market
Piazza Matteotti is filled with locals who feature goods from their gardens, their kitchens and their workshops. Often you will find not only great bargains, but music and opportunities to do some taste testing.
---
Sant'Apollonia Church | CENACOLO | April 5
The Last Supper in Florence
This fabulous a fresco is just one of many hidden in some of the churches in FLorence. On April 5th it is open to the general public for a visit and at 4 pm there will be a guided tour of the painting.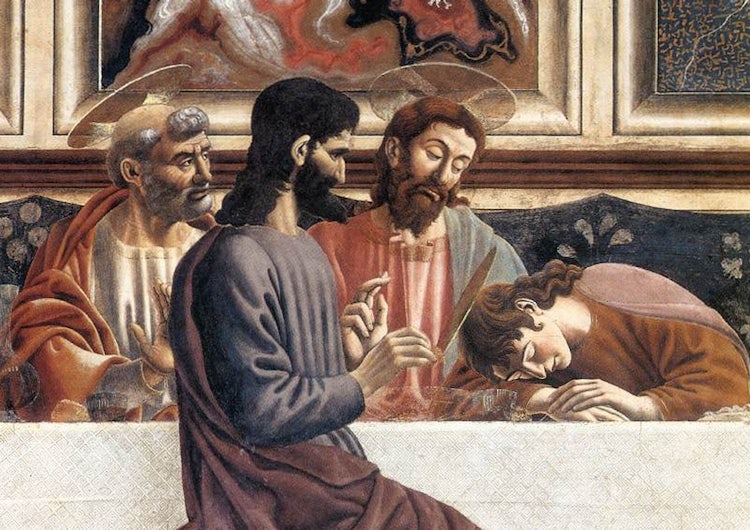 ---
Florence City Center | VIVICITTA' | April 15
Running around the city
if you're a runner more than a cyclist, you'll surely want to participate in one of the most traditional Florentine non-competitive race of the annual calendar: the Vivicittà Half Marathon Florence. A wonderful opportunity to mix sport and culture, surrounded by a one-of-a-kind artistic and cultural background, more info about the race story, registration fees on the official website, where you'll also find information about the other non-competitive races that will be organized as part of the same manifestation, like that dedicated to kids and the guided tour.
---
Borgo San Lorenzo | FIORINFIERA | April 20 -22
The perfume of Spring is in the air
The town of Borgo San Lorenzo, only a short distance outside of Florence and easily reached by train, transforms itself into one huge nursery where you can see the colors, smell the perfume and experience the beauty of spring.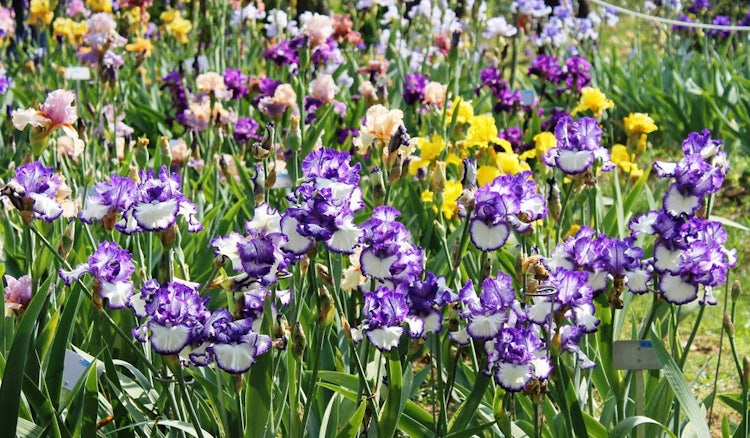 ---
Bagno Ripoli | ECOMARATHON | April 22
towns & hills of Tuscany
Run past the past of Tuscany. Three itineraries with varying length and dislevels make for an interesting and healthy way to see the landscape and the secrets of a hidden past near Florence.
---
Fortezza del Basso | INTERNAZIONALE DELL'ARTIGIANATO | April 21 - May 1
an International Handicrafts Trade Fair
An event which hosted the most important master craftsmen of history inside a privileged space, where tradition and innovation merge to create extremely valuable handmade products.Admire the work from famous Florence workshops, as well as remote arts which are being rediscovered both in the regions of Italy and worldwide.
---
Florence/Mugello | GRANDFONDO FIRENZE | April 13-15
riding the bike trails out of Florence
In coordination with the Florence bike festival, the event Florence Veloce was launched in 2012 by six enthusiasts with the aim of assisting the "BiciFi –Bicycle Festival". It is now into its fourth year covering more than 100 km of roads and trails to the north of Florence.
---
Le Cascine | FLORENCE BIKE FESTIVAL | April 13-15
A bike will set you free!
A festival for everyone, for all ages, all the "cycling" tendencies, all the formal requirements, aimed at athletes, amateurs, families, urban cyclists, cyclists, enthusiasts and bikers.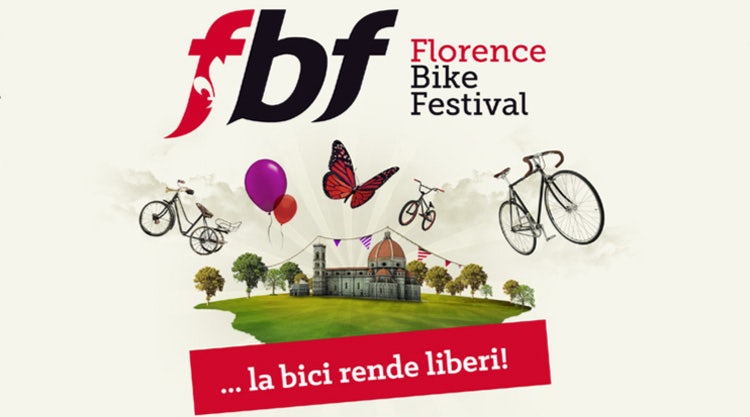 ---
Panzano in Chianti | Festa della Buona Stagione | April 25
the beginning of Spring
Together with celebrating the Anniversary of the Italian Liberation from Nazi-Fascist occupation on April 25 there will be the Festa della Stagione Bona (Good Season Fair): it's an historical reenactment of a working-class insurrection that will take place all over the village center, while at the same time celebrates the arrival of Spring.
---
Monteloro | SAGRA DEL CINGHIALE | April 21 - May 1
The Delicious Flavor of Wild Boar
For the last 16 years, this small town in the Mugello countryside has been preparing a food festival based on the savor flavors of wild boar. Be sure to put this on your calendar if you want to try some authentic Tuscan cuisine.
---
Certaldo | SAGRA DEL CINGHIALE | April 27-30 - May 1 & 4 - 6, & 11 - 13
The Delicious Flavor of Wild Boar
The opening of the spring season signals the opening of great new food festivals all over Tuscany - starting with the Wild Boar sagra in the beautiful scenery of Certaldo. Choose from a full menu which includes lots of wild game - the options are all delicious!
---
Florence | TANGO FESTIVAL | April 25 - 29
dancing, lessons, and shows
Join the rhythm, the dancing, and the fun during the annual Tango festival in the city. The festival will take place mainly in the theater Affratellamento salon, Florence Salòn CALDIN and the Social Hall of Grassina, all three of which boast genuine wooden floors.
---
Author's Note: This article was last updated on April 4, 2018 to make sure we're giving you up-to-date info, if the dates have not yet been announced then we indicate TBA (to be announced)