Coinciding with the arrival of Spring, March has long since been considered the "month of re-birth". In this period nature awakens from the depths of winter, the air fills with the heady fragrance of the blossoming, colorful flowers and plants and the sweet sound of the chirping birds is a constant serenade. You will find renewal not only in the calendar but also in the museums with new exhibits opening up. There is a slight warming of the air and the month is are already boasting longer daylight hours. All this to announce the beginning of the "bella" season.
CORONAVIRUS UPDATE: Since Italy is on FULL LOCKDOWN, all events are cancelled. A few have been delayed and planned for summer dates but whether those will take place will be seen further on. The information on the page below had been partially updated. Stay safe!
Author's Note: This article was last updated on March 3, 2020, to make sure we're giving you up-to-date info, if the dates have not yet been announced then we indicate TBA (to be announced).
You should be aware of some special holidays which are always celebrated in Italy this month.
Italy | FESTA DELLA DONNA | March 8
celebrating women & their role in society
This holiday started after a tragedy in the USA and has grown into an annual event highlighting the important role of women in today's society. Many have forgotten the origins, and use the day as a good excuse to gift small bouquets of the yellow mimosa flowers which can be found in bloom and an evening out for the ladies or better yet, in couples. The Italian and Florentine cultural scene normally grants free entrance to women to the city and state museums … however the official communication doesn't arrive until the first week of March - we will keep you updated.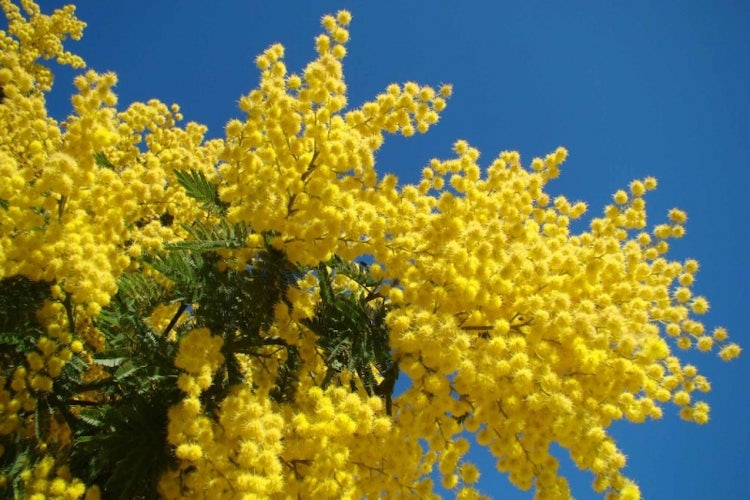 ---
Italy | FESTA DEL PAPA' | March 19
or as the Tuscan's say Festa del Babbo
All of Italy refers to the father figure as papà, in fact, it is only in Tuscany that they use the word Babbo (even Pinocchio, born in Collodi Tuscany, used this endearment when talking to his father). Italy celebrates all fathers/papà/Babbo on the holy day dedicated to San Giuseppe (St. Joseph) which is March 19th. So give your Dad a hug (or a call, if he isn't with you in Tuscany now) and head over to the pastry shops which will be filled with "fritelle", fried dough and rice balls covered in sugar.
One of our favorite sagras featuring "fritelle", include one at San Donato in Collina served up only on the 19th!
---
And with this, just as in the world of nature, even the cities and small towns of Tuscany seem to begin to wake up from their winter hibernation. There are more tourists strolling around and the first of the season's folkloristic events and sagras are being advertised - a true symbol of the rich and strong cultural identity of Florence and Tuscany that will always delight and amaze.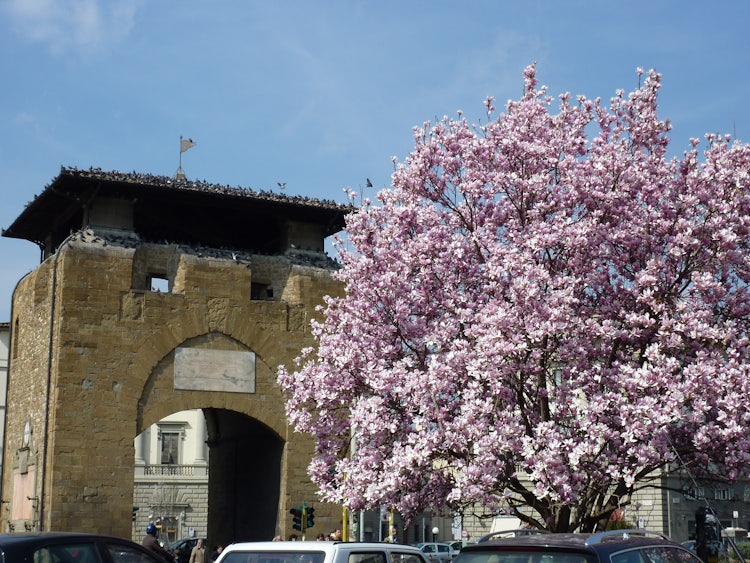 Palazzo Vecchio | CAMBIA DELLA GUARDIA | 1° Sunday of the month
history repeats itself in the city center
Starting with a historical pageant, that will include the blare of trumpets, the roll of drums and the steady procession of Florentines in the dress from the mid 1500's, the Fante del Palazzo (Guards of the Palazzo Vecchio) will reenact events that took place almost 500 years ago during the Battle of the Siege. Times are in the morning: 9:00 am, 10:00 am, 11:00 am, 12:00 noon, 1:00 pm
Read our blog post for dates and times for the Changing of the Guards
---
Scarperia | COLLEZIONISTI IN PIAZZA | 1st Sunday of March
Antiques in the Square
Actually, the first Sunday of month heralds this event in Scarperia. Just imagine a stroll through this picturesque town center to find a wide range of goodies including vintage, antiques, clothing, and more, Stands are set up from 8:30 am to 7:30 pm.
---
Panzano in Chianti | APRILANTE | 1st Sunday in March
Handcrafts & Vintage
We know they call the fair "April"ante, but it really goes all year round! This monthly market in the streets of this charming town in Chianti is where you will find handcrafts, vintage and delicious typical foods and all of it is just outside in the countryside surrounding Florence.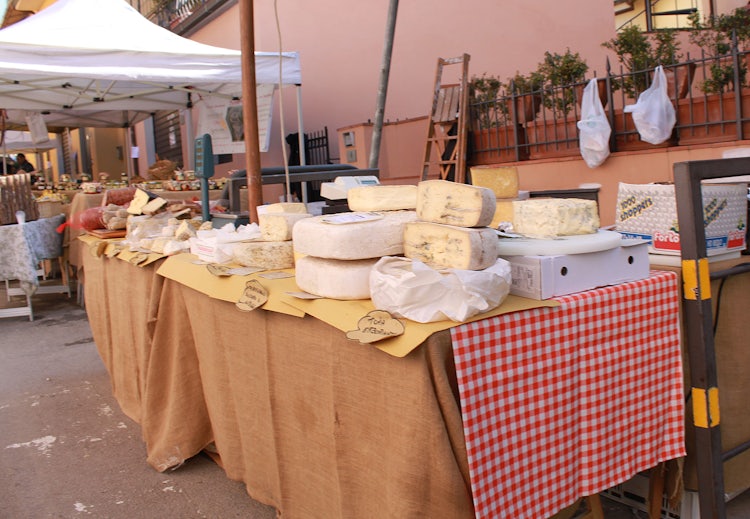 ---
Santissima Annunziata | CAPODANNO | March 25
Feast of the Annunciation
The calendar may say we fly into the new year on the 1st of January, but history once had us change years on the 25th of March. This is the day in which the Catholic Church dates the Feast of the Annunciation and thus the beginning of a "new" year. And even though the Gregorian calendar went into effect in the year 1582, the Florentines (and even those in Pisa) still held to tradition until the year 1749, when Granduca Francesco III di Lorena forced everyone to recognize ONLY the 1st of January. Our suggestion is to head towards the Basilica della Santissima Annunziata for the celebrations.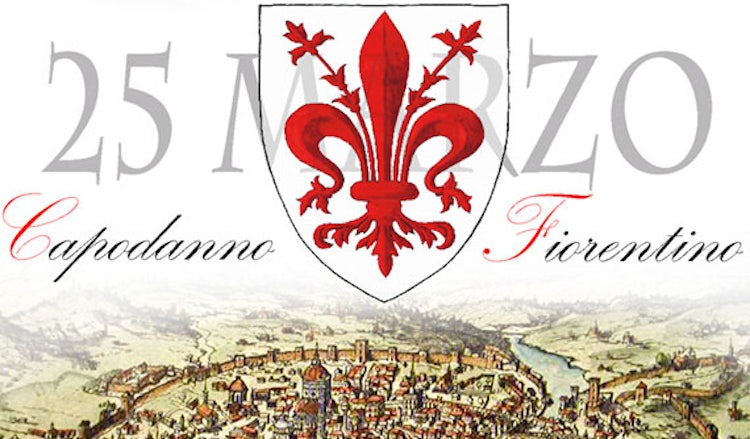 ---
Fortezza da Basso | ANTIQUES FAIR | 3° weekend of March
Looking for something special?
An unmissable occasion for grabbing unique and even prestigious antique pieces.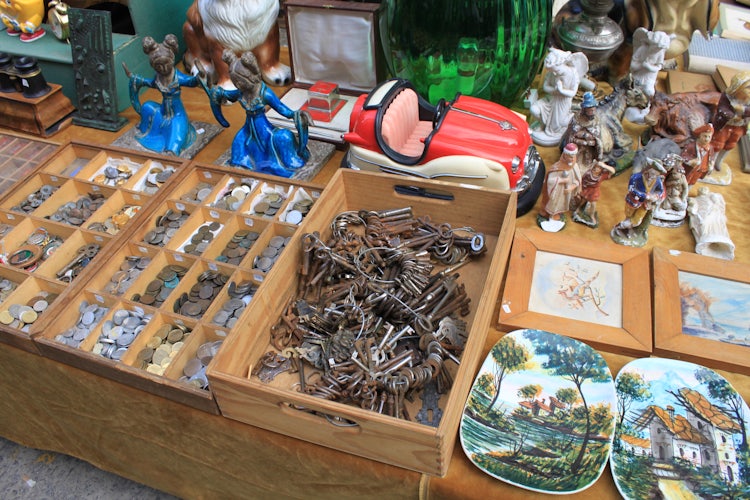 ---
Greve in Chianti | IL PAGLIAIO | Every 4th Sunday of March
Organic and Artisan Market
Piazza Matteotti is filled with locals who feature goods from their gardens, their kitchens, and their workshops. Often you will find not only great bargains but music and opportunities to do some taste testing.
---
Largo Pietro Annigoni | FLEA MARKET | 4° Sunday of March
Traditional vintage festival
Here you can grab a cappuccino at a nearby bar and then search the stands for the best-ever surprise in vintage books, art, glassware and more.
---
Relais Santa Croce | I CONCERT APERITIVI | March 1, 2020
a delight for the senses
Sundays dedicated to chamber music are back in a unique setting: the Music Room of the Hotel Relais Santa Croce, a stone's throw from the Verdi Theater (in via Ghibellina, 87). The suggestive Sala della Musica is confirmed as a prestigious setting for private musical events. Located on the noble floor of the eighteenth-century Palazzo Jacometti Ciofi expertly restored, in the historic center of Florence, it is a majestic and suggestive party room, which can receive up to 120 spectators.
The concerts are set at 11.00, and an aperitif will follow. € 10.00 entrance.
---
Ippodromo del Visarno | VISARNO MARKET | March 7 & 8, 2020
What an exciting venue!
As always, there will be a wide and exclusive selection of vintage, handmade, modern antiques, illustrations, vinyl and design displays. It will be possible to participate in a series of workshops and parallel themed activities, art exhibitions and workshops for children, all accompanied by an excellent musical selection and a rich street food area.
---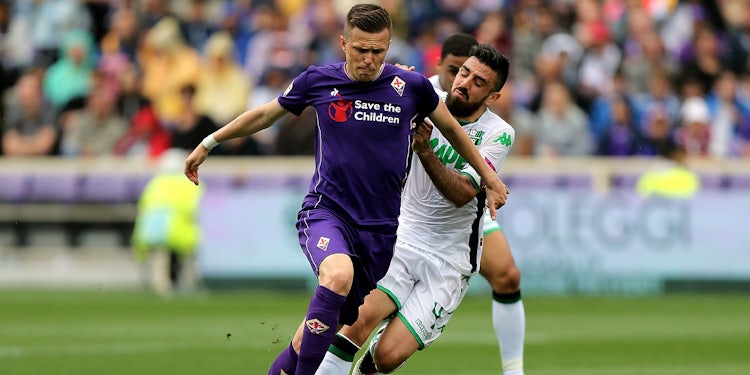 Stadio Franchi | ACF FIORENTINA SOCCER | March 8 & 20, 2020
Forza Viola
You can't find another team with more heart than the Fiorentina! For those passionate about soccer, join those passionate about the Florence team: ACF Fiorentina. Two very important home games feature Brescia and Sassuolo.
---
Certaldo | FESTA DEL TARTUFO | March 13-15, 20-22 & 27-29, 2020
XXVII Edition of the Truffle Fest
What could possibly be more enticing than a lovely setting with savory foods? The town of Certaldo offers a delicious menu based on the specialty of the season, the prized Marzuolo Tartufo. Be sure to save room in your itinerary & your appetite for these delights. And be sure to contact them to reserve your spot at the table.
Facebok Event page has updated dates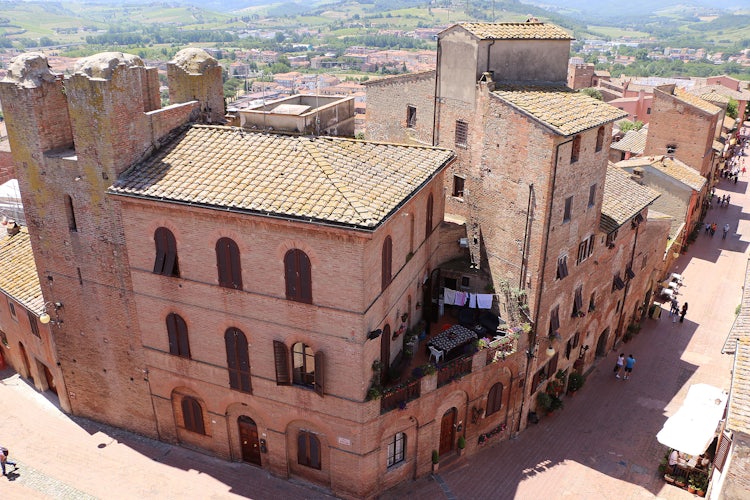 ---
Castelfiorentino | MUSICA in PERFIRIA | March 15, 2020
Chiesa di San Francesco
Musiche di Fauré, Palestrina, Orlando di Lasso, Canto Gregoriano
While remaining faithful to the original idea of ​​the first edition, that of spreading the musical culture beyond the strictly Florentine borders, the second edition of "Musica in periferia" is a bit different in its proposal: the review will take place retracing the moments of the Liturgical Year (from ordinary time to the Easter period), and most of the appointments will be presented in a double mode, with the musical service during mass and a musical moment at the end.
---
Palazzo Pitti & Bardini Gardens | FREE ENTRANCE | March 17 (event TBConfirmed)
Don't miss this opportunity
Free entry on March 17, 1861 date of 'Unification of Italy: the free day, in this case, pays tribute, as well as unification, also to the role of Palazzo Pitti, since 1865 Savoy Palace, where Vittorio Emanuele II resided in six years in which Florence was the capital of Italy, until 1871.
---
Fortezza Basso | FIRENZE BIO | March 20 - 22, 2020
Market to discover organic & biodynamic products
In the kitchen, for your body or simply to learn more. This exciting fair, with free entrance, features all the upcoming trends and more in the world of organic products and productions.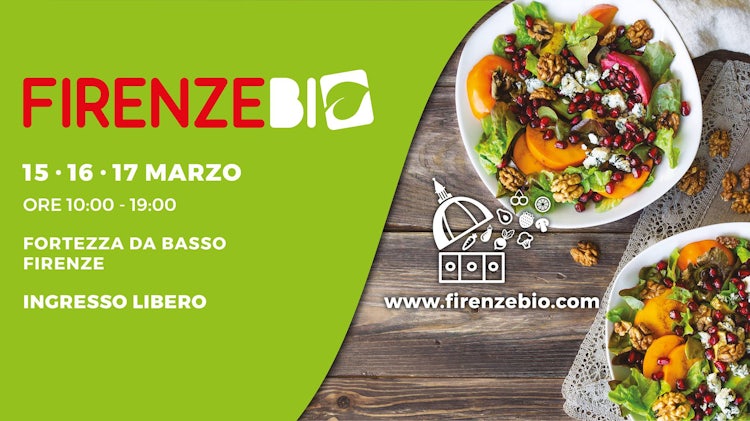 ---
Cascine Park | STREET WORKOUT | March 22, 2020
Move your body build your mind
in one of the most romantic squares of Florence
You might not feel like jumping up and down - but you have to admit with will kick start your morning with a 2-hour workout!
---
Cascine Park | VEGAN POTLUCK | March 22, 2020
After a bit of exercise, how about some Italian Vegan
A monthly appointment to meet new people in a positive and cruelty-free environment. In addition, the perfect opportunity to give full rein to your culinary skills. ALL are welcome: vegans and non-vegans, young and old. However, there are a couple of points that we ask you to observe: -Participation is free but IT IS MANDATORY TO BRING SOMETHING TO EAT that is VEGAN and possibly cooked by you (obviously if you have the possibility).
---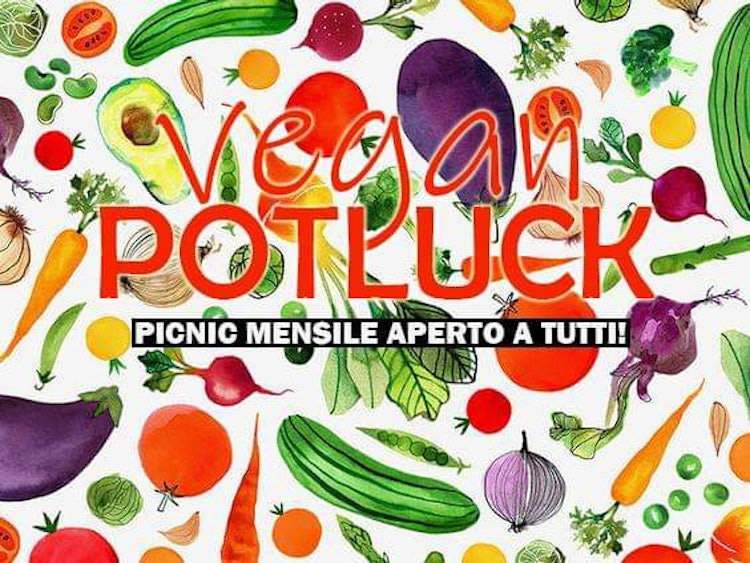 Cascine Park | WALKING DAY | March 28, 2020
There is just one rule, NO RUNNING
The first Italian event entirely dedicated to Walking. A path to walk to keep fit in the company rediscovering the city. Everyone is welcome, children, adults and the elderly! Walking Day is based on the principle that walking is an activity for everyone, without age limits or particular sports skills.
---
Florence | NOTE AL MUSEO | March 20, 2020
a concert in the Museum dell'Opera del Duomo
Once again, the Museum of the Duomo is staging concerts in its hallowed halls, internationally acclaimed artists will perform among some of the most beautiful pieces of art. This month, the note of Arie di bravura, dal salotto al palcoscenico will come alive inside the museum. Free entry with compulsory reservation (until all available seats are available) from the Thursday of the week before the concert (9.00 - 12.00) To book: In the Concierge Center of the Art and Culture Center (Piazza S. Giovanni 7)
---
Mugello Circuit | HANKOOK 12h | March 26 - 28, 2020
INTERNATIONAL ENDURANCE SERIES
Held for the first time in 2014, the Hankook 12H MUGELLO has become a regular fixture on the calendar of the 24H SERIES powered by Hankook. The challenging circuit of the International Autodromo in Mugello is a popular venue among drivers and teams, and even more exciting when you hear the roar of those motors and the skill of the drivers.
---
City Center | ECOTRAIL | March 28, 2020
A thrill for all levels of skill
Firenze Ecotrail is not just a city trail, it is a cultural event tied to places that are symbols of art and architecture. The paths pass through not only the main city but also in the countryside surrounding Florence, it is a trail event in Italy with three different races to satisfy each participant's level and skill.
---
Battistero di San Giovanni | O FLOS COLENDE | March 31, 2020
La passione secondo San Giovanni di Scarlatti
The long-lived and prestigious festival O flos colende! This sacral music festival in Florence, which the Opera di Santa Maria del Fiore has been organizing since 1997, reaches its 24th edition and will be living Easter in song. The event has long since gained a prominent place in the town and regional musical programming, attracting many fans and enthusiasts who come with ever-renewed interest to every concert event.
---