Easter Sunday every year falls sometime between the end of March and April 25, depending on lunar cycles and generally falls on a period of general mild climate throughout Italy. It's the beginning of Spring which brings longer and warmer days, the reawakening of nature and the scent of fresh grass and blooming flowers on the air.
The Easter holidays are a perfect time to enjoy the "cities of art" in Tuscany, meaning you cannot skip over Florence! Here, you can alternate between wonderful outdoor walks and visits to museums and exhibitions, enjoying the traditional folkloric event of the Explosion of the Cart.
1. The Explosion of the Cart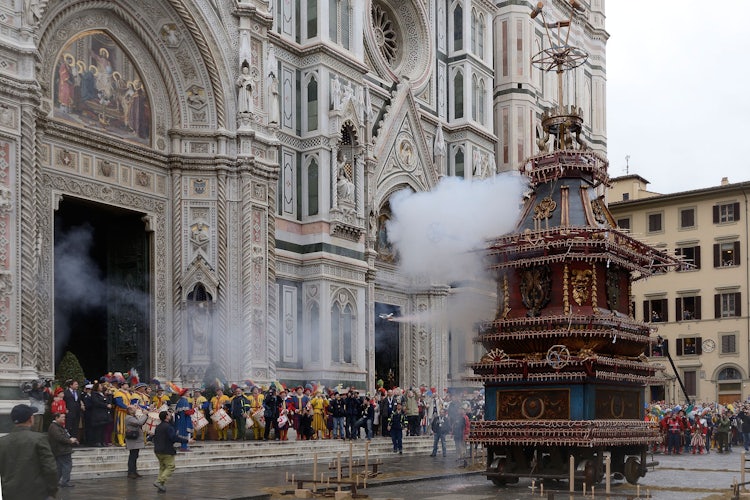 The most awaited event of Easter in Florence is undoubtedly the impressive "Explosion of the Cart" (or Esplosione del Carro), which takes place on Easter Sunday starting at about 10am in Piazza del Duomo.
The Explosion of the Cart is a tradition born over 300 years ago. The Cart has its own named, called the "Brindellone", and stands over 9 meters tall on wheels which is then pulled by a pair of white oxen from its warehouse found on via Il Prato. It slowly winds its way from there to Piazza Duomo to sit between the cathedral and Baptistery. Around 11am, as part of the Easter Mass being celebrated in the Cathedral, the Archbishop of Florence at the altar lights the "Colombina", a rocket shaped like a dove and which symbolizes the Holy Spirit, and this running along a cable that has been attached in the meantime to the Brindellone will hit it, setting off the fireworks mounted on top it. Therein is the Explosion of the Cart you've been hearing about! It is a great event to witness, both for visitors as for Florentines, who wait to see the return of the Colombina back to the altar inside the Duomo. According to tradition, if the Colombina returns all the way back to the altar the year will be positive (years ago it meant there would be a good harvest in the fields).
Every single step of the entire morning is steeped with tradition and history: you can read more about the Explosion of the Cart in this article.
Interested in religious services during Holy Week in English? Here were the options in Florence for 2022:
St. James Church (Episcopalian). Via B. Rucellai 9, tel. 055/294417
Maundy Thursday - April 14 - 7pm
Good Friday - April 15 - 12pm and 7pm
Easter Sunday - April 17 - 11am (with prosecco toast & Easter egg hunt)
St. Mark's English Church (Anglican). Via Maggio 16, tel. 055/294764
Sunday 10th April @ 10.30PM – Palm Sunday – Choral Eucharist with Palm Ceremony
Monday 11th April @ 8.00PM Choral Compline
Thursday 14th April @ 7.00PM – Maundy Thursday – Choral Solemn Eucharist
Friday 15th April @ 12.00PM – Good Friday – Good Friday Liturgy
Sunday 17th April @ 10.30 AM – Easter Sunday – Festal Choral Eucharist
Santi Apostoli (Catholic). Piazza del Limbo 1, tel. 339/2425734
Thursday Apr 14, Holy Thursday - Mass of the Lord's Supper in English - 6pm, in Italian at 7pm + Holy Hour and Adoration @ 8-12pm
Friday Apr 15, Good Friday - Celebration of the Passion in English - 6pm, in Italian at 7pm + Stations of the Cross in Italian @ 8pm
Saturday Apr 16, Holy Saturday - Procession with the Stones of the Holy Sepulcher to the Duomo - 9:00pm
Easter Vigil Mass at Santi Apostoli in Italian and English - 10pm
Sunday Apr 17, EASTER SUNDAY - The Resurrection of our Lord and Savior Jesus Christ: English Mass - 10:30am; Mass in Italian - 11:30am & 7pm
2. Enjoy Art & Culture at Florence's Top Museums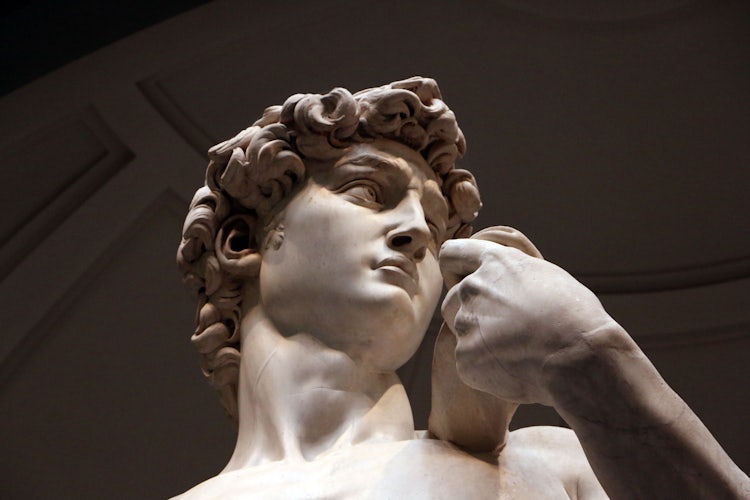 If you are planning to spend just a couple of days in Florence, you likely will not want to lose the opportunity to see and enjoy its artistic beauty.
These are the museums confirmed open for 2022 (in museums, Green Pass is no longer required, masks are required for now):
Palazzo Vecchio and Arnolfo Tower - the museum will be open on Sunday and Monday from 9am to 7pm; the tower from 9am to 5pm (tower closed in case of rain)
Museo Novecento - open on Easter Sunday and Monday from 11am to 8pm
Santa Maria Novella Complex - closed on Easter Sunday, open Monday from 9am to 7pm
Bardini Museum - closed on Sunday, open on Easter Monday from 11am to 4pm
Fondazione Salvatore Romano - closed on Sunday, open on Easter Monday from 11am to 5pm (combined ticket with Bardini Museum)
Accademia Gallery - open on Easter Sunday and special opening on Easter Monday, open both days from 8:15am to 6:50pm
Palazzo Strozzi - open over the entire Easter weekend, 10am to 8pm
Uffizi Gallery, Palazzo Pitti and Boboli Gardens - all open on Easter Sunday, the Uffizi Gallery will have a special opening on Easter Monday, from 8:15am to 6:50pm. The Boboli Gardens are normally open on Mondays (except the first and last Monday of the month), so it will be open on Easter Monday. Pitti Palace is normally closed on Mondays and will be closed on Easter Monday.
During Easter, several interesting exhibitions will also be open: you can check out the list of the current exhibits here.
3. Relax in Florence's Magnificent Gardens
Those who prefer to enjoy Florence beyond the museums and their exhibitions will likely opt to spend more time outdoors. In this case, we highly recommend enjoying walks under the early Spring sun in Fiesole, Settignano or the surrounding hills of Florence where you can enjoy great views over the city. This also means we highly recommend visiting one of the many beautiful gardens and monumental parks in the city. In addition to the most famous Boboli Gardens and Gardens of Villa Bardini (both are open over the Easter weekend, the Boboli on Monday with a special opening), you can admire the panoramic view from the Rose Garden located just below Piazzale Michelangelo or enjoy a relaxing picnic in the Garden of Horticulture (just outside the historical center near Piazza della Libertà), hiking up to the nearby gardens of Parnassus for a great panoramic view over the city center.
If you enjoy walking, do not miss these three routes to explore Florence on foot: they take you through the historical center, the Oltrarno and up to Piazzale Michelangelo and San Miniato. All of these routes and parks can be enjoyed throughout the year, not just at Easter time.
On Easter Sunday and Easter Monday (inlcuding the Friday and Saturday prior) the beautiful Medici Pratolino Park in Vaglia is also open from 10am to 8pm. The admission to the park is free.
4. A Ride Out of Town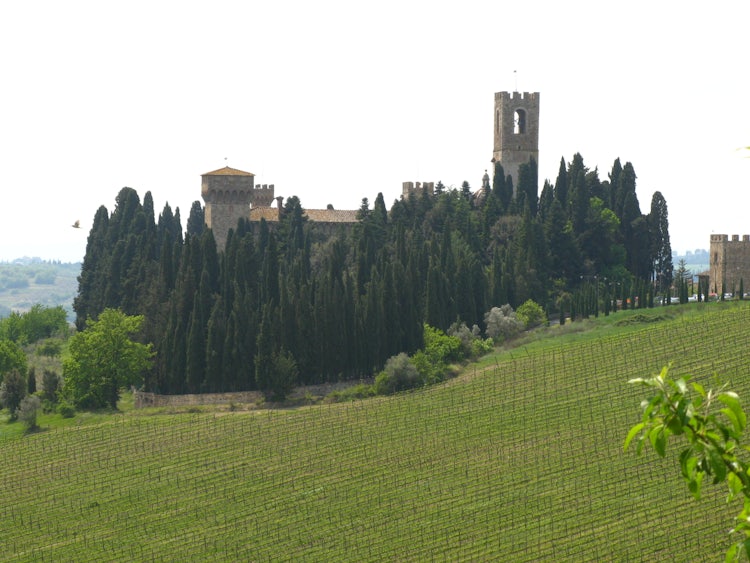 Italians traditionally spend Easter Monday out with friends and family. While Christmas is a celebration that in Italy is typically spent with extended family members all gathered together, the Easter holidays are not. There is an Italian saying that goes "Christmas with your family, Easter with whomever you want." If you want to organize a day trip out from Florence, you just have to choose the direction: toward the countryside (for example, the wine region of Chianti), toward the sea (to the nearby Versilia or Etruscan coast, for example) or to other villages and cities of art in Tuscany. The alternatives are equally valid if you go by car, but if you have to rely on trains and buses (remember that Easter Monday is considered a public holiday), then we suggest you stick to Siena, Lucca, Pisa and Arezzo, which are about an hour's journey from Florence. For more tips on the most beautiful day trips to do in Tuscany from Florence, read our tips in this article.
5. Satisfying your Palate: Tips to Enjoy Classic Easter Treats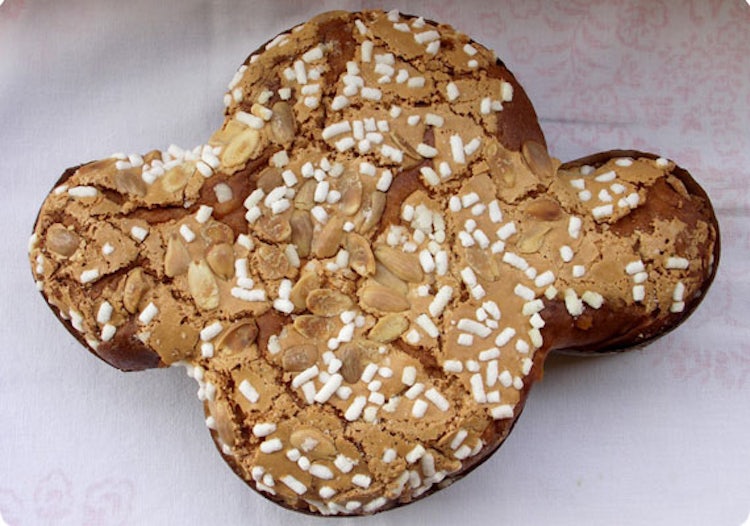 To really know a country or a city, you have to get in touch with its culinary tradition, don't you agree? Beyond the foods and flavors that can be found throughout the year in Florence, such as the famous Florentine T-bone steak, I want to share with you several dishes and sweets you can find in restaurants (in Florence and generally across Italy) in the days right around Easter.
The T-bone steak gives way to the lamb as a specialty to be enjoyed at this time of year, most often roasted and served as the main dish. On the table, you will often find eggs prepared in various ways, but know that in Italy the tradition is to boil them and take them to Easter Mass to be blessed! Everyone then enjoys eating their blessed eggs. If you attend Mass, expect to find children taking their chocolate eggs, received as a gift for the occasion of this feast, to also be blessed. Among desserts, which you will find in most bakeries and pastry shops in Florence, the Colomba stands out: a leavened cake shaped like a dove with candied fruit inside and covered with almonds and icing on top. In Italy, it is as much tradition to eat Colomba at Easter as it is to eat Panettone and Pandoro at Christmas. (Photo credit Yahti.com on Fickr).
Are you looking for a typical restaurant for Easter or Easter Monday lunch or dinner? See our suggestions on top Florentine trattoria restaurant.
During the period of Lent (Quaresima), pastry shops and bakeries all over Tuscany make "pan di ramerino", a sweet bun with raisins and rosemary. Tradition has mass goers take a few pieces to Mass on Holy Thursday, the last Thursday before Easter, to also be blessed. The cookies called "Quaresimali", made with cocoa and in the form of letters are probably the sweets most appreciated by children. These are mostly just found in Florence and its surroundings.
Staying elsewhere in Tuscany during Easter? For more tips on what to do in Tuscany on Easter Sunday, read this article.