November in Florence will be a truly Italian mix of food, culture, spirituality and sport; a clear demonstration that though winter is beginning to descend upon the city there is still much activity buzzing in the streets, theaters, museums and on the culinary front. The change of seasons maybe an indication that the vegetation goes into hibernation but the Florentines are just as active a ever preparing for the holidays, tasting the new harvest of olives and checking out fashion. The "apericena" (happy hour buffets) are still held in the picturesque city streets but everyone is huddles around the heaters...while sipping a spritz and grazing on the offered snacks. The museums are still busy... if anything even busier with grand openings and closings, new exhibits and new frontiers.
The predominant flavours of the month are fresh pressed extra virgin olive oil, white truffles and chocolate. Sounds like a culinary dream come true (perhaps not all on the same plate …. though you just never know!)
We are constantly updating the activities for the each year however, if they have not yet been posted by official sites then we write in TBA (to be announced) - so keep checking in with us...or write us on the Forum.
Want to explore all of Tuscany? Remember to check out the calendar for Tuscany events during the month of November and the many select festival that happen in this great region.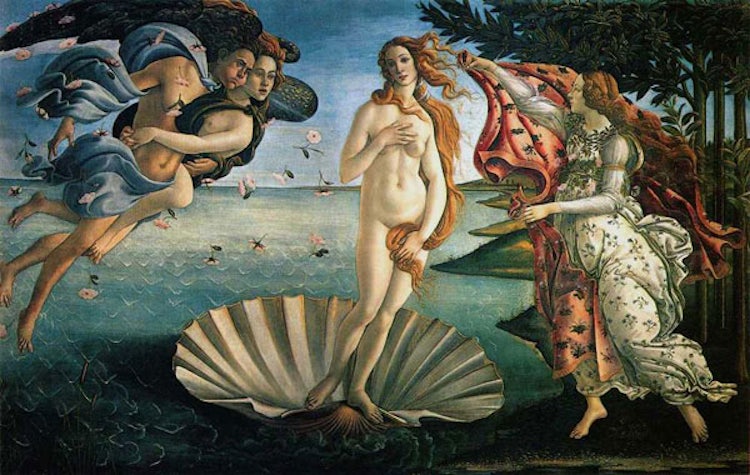 Florence, Uffizi Gallery | BOTTICELLI ROOMS REOPENING | Since Oct. 18
One of the most important Florentine event you may be interested in is the re-opening of the Botticelli Rooms inside the Uffizi Gallery, after an attentive restyling and restauration work. The room has been opened to the public on October 18, so you if you happen to visit the Uffizi Museum in November, you'll find a new layout and arrangement of the Botticelli's one-of-a-kind works of art. Take a look at our blog post dedicated to this great event.
Florence, Leopolda Station | MODAPRIMA 81 | Nov 18-20
Fashion, another form of art...
...that has particular spot in the heart of most Italians, especially the Florentines who gave birth to names like Gucci, Ferragamo, Gherardini and Braccialini. From the 18th to the 20nd Modaprima 81 will feature fashion & accessories collections for a/w 2017/2018 and the bestsellers of s/s 2017 at the Leopolda Station in Viale Rosselli, 5.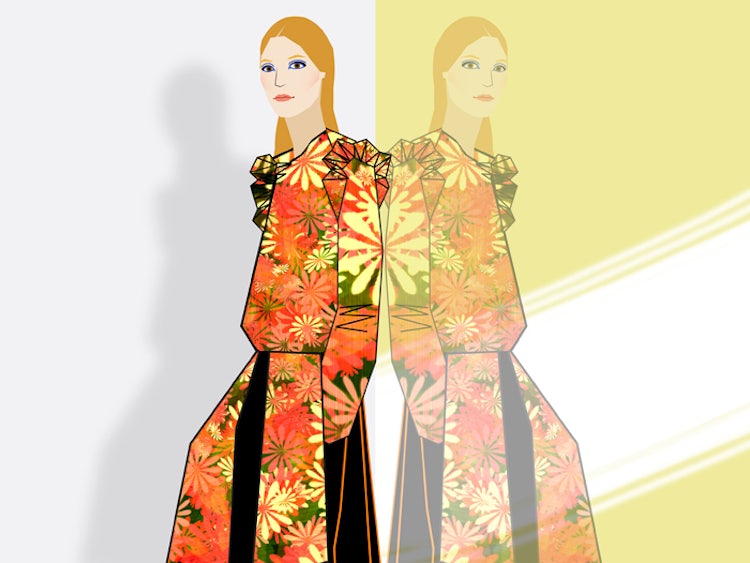 Florence, Bardini Peyron Villa | VENTURI'S DIVINE COMEDY| Until Febr. 26, 2017
A one-of-a-kind artistic reinterpretation of the Divine Comedy
Surrounded by the amazing context of Villa Bardini, this artistic show is aimed to offer both adults and teens a new reinterpretation of Dante Alighieri's Divine Comedy, throught a series of works of art and multimedia installations in a sort of interactive itinerary to study up close the amazing Dante's masterpiece. This initiative is aimed to read his words throught the contemporary Venturo Ventury's 54 works, drawn during the early 80's, that represent some strophes and verses while reproducing the imaginary words of the Dante's Inferno (Hell), Purgatorio (Purgatory) and Paradiso (Paradise). Free entrance.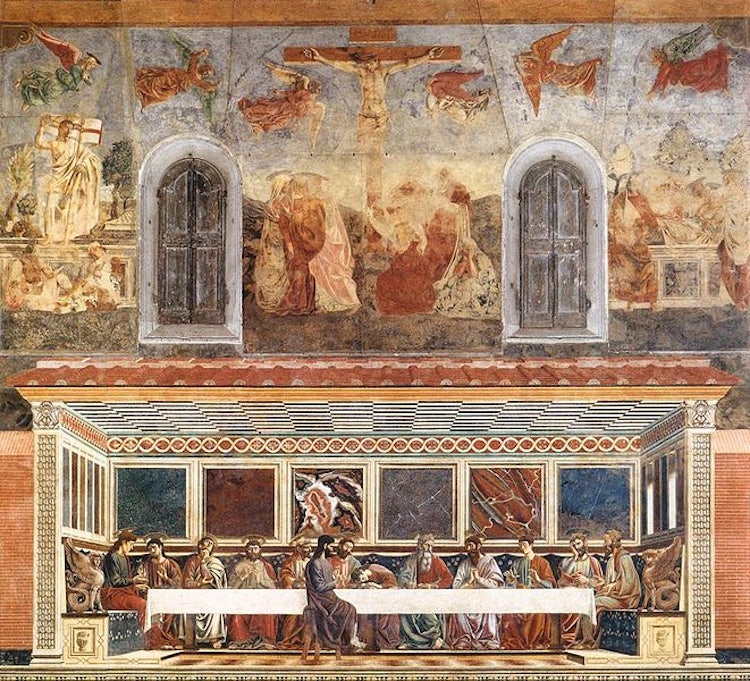 Florence| SANT'APOLLONIA LAST SUPPER EXTRAORDINARY OPENINGS | Until Dec. 14
One of the most amazing works of art of the whole Italian Renaissance
Andrea del Castagno's Last Supper, a mid XVth century masterpiece preserved in the ex monastery of Sant'Apollonia in Florence close to Piazza San Marco, will be extraordinary open to the public every Wednesday until December 14 from 3pm to 5pm; every day at 4pm visitors will have the chance to join a guided visit (only in Italian) by the San Marco Museum staff (reservation is not necessary).
Florence | BIENNALE ENOGASTRONOMICA FIORENTINA| Nov 10-28
Adding even more value to the culinary Florentine tradition
Being in its 5th edition, this manifestation has been thought to promote the local specialties and the Florentine gastronomic tradition, with a rich calendar of festivals, tasting itineraries, shows, market exhibitions and special dinners taking place in some of the city most rilevant restaurants, historical palaces, squares.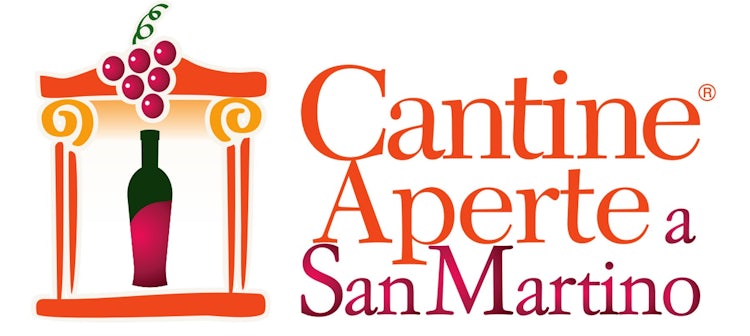 Vinci | CANTINE APERTE A SAN MARTINO | Nov 13
wine cellars open to the public
The Movimento Turismo del Vino has arranged another fantastic opportunity to taste some of the region's best. This time there is an event at the Museum of Brunello, in Montalcino with tastings of the Vino Novello, new oil and several of the great wines from the area. Another participant - closer to Florence is Tenuta Bacco a Petroio and if you are near Montepulciano then be sure to add the Vecchia Cantina to your itinerary on the 13th. Visit the official site for a detailed program.
Florence | FOOD & WINE IN PROGRESS| Nov 27-28
The Leopolda station as home to the culinary local excellences
An event dedicated to both producers and chefs from one side - who will present and promote their specialties - and visitors, who will have the chance to taste delicious products and meet, during conferences, debates and workshops, this food&wine fascinating world.
Florence | MUSICA DEI POPOLI | Nov 5 & 11
Ethnic & world music playing at the Auditorium Flog in Florence
Two dates held in November to end this interesting musical experience: on November 5 an Italian collaboration will give life to a one-of-a-kind cultural show with music, dance and theatre performances, while on November 11 the Balcanic music will enchant all participants with its captivating and frenzied rhythm. The various multi-cultural music collaborations, born during the past years, represent a sort of fil-rouge of this manifestation. More information on ticket costs on the official website (in Italian olnly).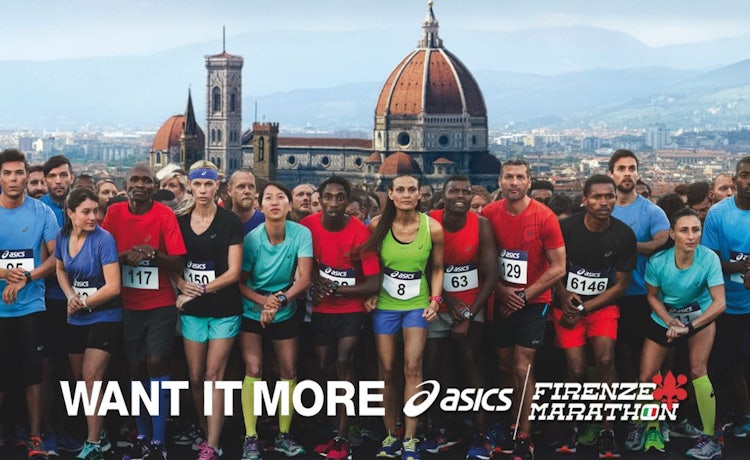 Florence | FLORENCE MARATHON | Nov 27
More than just a race
An event which might have traffic re-routed for a bit is the 33rd Florence Marathon which will be taking place on 27th November. This 42km competition crosses the entire city center, passing by some of the most beautiful and suggestive places in Florence. It has become the second national race (after the Roma Marathon) in terms of popularity and number of participants (and the 20th on an international ranking). Preceded by a 1 km relay race dedicated to Mauro Pieroni at the Luigi Ridolfi Stadium. Plus a family event, with a Ginky family Marathon for the young people and adults to promote enthusiasm across the board. Register now and join in on the fun.
Scandicci | ITINERA 2016 | Nov 5
Tasty excursions to the discovery of the hills surrounding Scandicci
This month, Itinera will stop at the Fattoria San Michele in the quaint little town of San Michele a Torri on November 5, proposing events and initiatives aimed to discover the territory and the products of this farm: during the morning, the Festa del Vino (Wine Festival) will give all participants the chance to try out all the wines produced by the estate, in collaboration with the Slow Food tasting (cost is 10 euro), while music, songs and poems will be organized during the afternoon.
Montespertoli | WINE, NEW OIL & TRUFFLES | Nov 6
Market exhibition and tasting events
As the name suggests, this manifestation is aimed to celebrate the new wine and olive oil, served together with local specialites like truffles.
Scarperia | THE WHITE & BLACK TRUFFLE OF MUGELLO | Nov 5-6 & 12-13
Mugello...what an amazing region!
This recurring event is dedicated to one of the most prestigious products of Tuscany, truffle. You'll either love it or hate it, since it has a very particular flavour that not everyone appreciate, but the manifestation is however worthy your while: you'll have the chance to try out other traditional dishes and wander among handicrafts and products stands from local farmers.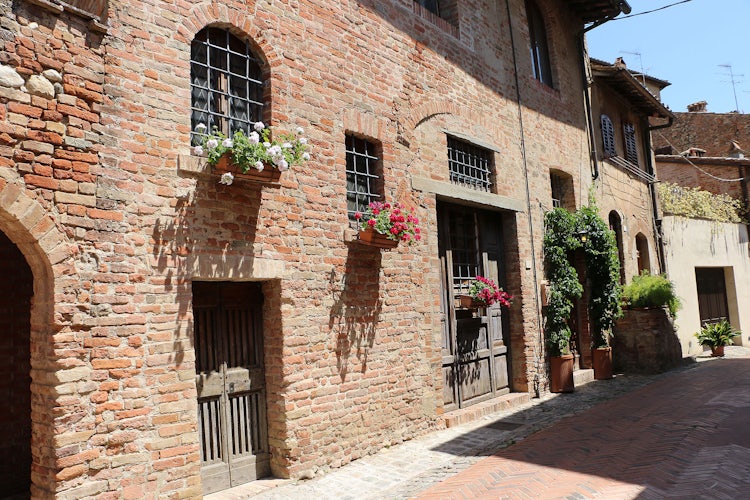 Certaldo | PORCINI MUSHROOMS & BISTECCA FESTIVAL | Till Nov 6
Porcini and Florentine Steak, a delicious and unmissable duo
This festival is in its 18th edition this year and still surprises both inhabitants and turists with its rich menu mainly based on porcini mushrooms (served fried or grilled) and the typical Tuscan bistecca alla fiorentina. Held on weekends only (on Sundays you can enjoy this specialties for both lunch and dinner, on Saturdays for dinner only).
Figline Valdarno | AUTUMNIA | Nov 11-13
Agricolture, Environment, Food
Three days dedicated to highlight the local agricoltural production with stands exposing typical products from Tuscany, as well as from other Italian localities, farm animals and others dedicated to give space to those volunteer associations that spend their time to protect and preserve the environment, with open spaces and games for children.
Calenzano | OLIVE OIL FAIR | November 12-13 & 19-20
Olive Oil Celebration
Two weekends dedicated to extra virgin olive oil and an open air market: the olive oil fair (Fiera dell'Olio 2016) will delight all the senses with the fresh-pressed production and the delicious taste tasting (last year, reservations were required to try these delicacies, to be sure you won't go back home hungry, I suggest you write an email to info@atccalenzano.it).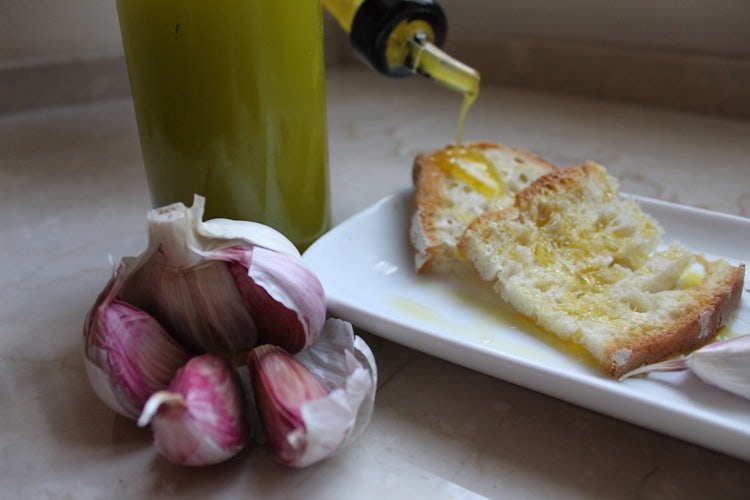 Reggello | EXTRA VIRGIN OLIVE OIL FAIR | Nov 29 - Dec 1
Not only olive oil
Another suburb of Florence is going to celebrate its 43rd edition of one of the most ancient manifestation dedicated to the local oil in all the province of Florence, highlighting the new olive oil production, together with open-air handicraft markets, workshops for children and grown-ups, music and live concerts.
Bagno a Ripoli| PRIM.OLIO | Nov 19-20
Olive oil annual festival
Manifestation dedicated to the new olive oil aimed to highlight the local specialties with a market exhibition held in the city center, delicious tastings, local handicrafts stands and even a competition for winning the best olive oil award.
Signa | MERCATINO DI NATALE OBERDRAUBURG | l'ultima fine settimana di nov
Christmas is already knocking at Tuscany's doors
While on the theme of religion, Christmas is getting closer and Florence and its surroundings are getting ready to welcome one of the most impotant event of the year. The Oberdrauburg Christmas Market will be held in the old center of Signa, about 15 minutes driving distance from Florence, with the participation of the two twin cities Maromme (France) and Oberdrauburg (Austria). It will be a special occasion to taste traditional products and getting a head start on your Christmas shopping!