November in Florence will be a truly Italian mix of food, culture, spirituality, and sport; a clear demonstration that though winter is beginning to descend upon the city there is still much activity buzzing in the streets, theaters, museums and on the culinary front. The change of seasons may be an indication that the vegetation goes into hibernation but the Florentines are just as active as ever preparing for the holidays, tasting the new harvest of olives and checking out fashion.
The "apericena" (happy hour buffets) are still held in the picturesque city streets but everyone is huddled around the heaters...while sipping a spritz and grazing on the offered snacks. The museums are still busy... if anything even busier with grand openings and closings, new exhibits and new frontiers.
The predominant flavours of the month are fresh pressed extra virgin olive oil, white truffles, and chocolate. Sounds like a culinary dream come true (perhaps not all on the same plate …. though you just never know!)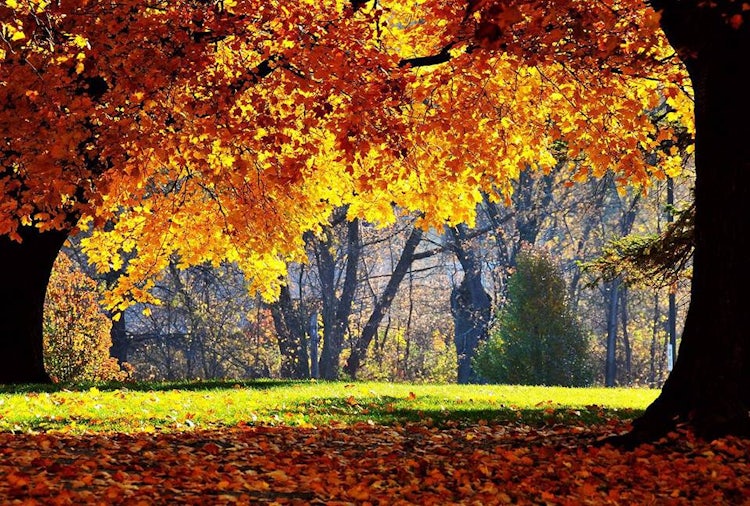 Fall Foliage in Florence Italy
We are constantly updating the activities for each year, however, if they have not yet been posted by official sites then we write in TBA (to be announced) - so keep checking in with us...or write us on the Forum.
Want to explore all of Tuscany? Remember to check out the calendar for Tuscany events during the month of November and the many select festivals that happen in this great region.
Getting back to what's going on in Florence and surroundings in November, here are our selections of what we consider some of the most important or interesting events you could take go to.
Author's Note: This article was last updated on October 28, 2018, to make sure we're giving you up-to-date info, if the dates have not yet been announced then we indicate TBA (to be announced)
Italy | ALL SAINTS DAY | November 1st
A Religious National Holiday
Very much celebrated throughout the entire country, the day coincides with the major Catholic holiday celebrating the dearly departed and saints. Many will make a long weekend out of the holidays this year and you will find lots of Italian tourists flooding the cities and tourist points.
Public transport works on a festive schedule. Many stores will be closed. Check hours in advance for museums, monuments, and churches.
---
State Museums in Florence | FREE ENTRANCE | 1st Sunday of the month
What a wonderful occasion!
It is a standing appointment the first Sunday of every month, free entrance into some of our favorite Florentine museums. Check our calendar to see if you can find a new place to discover and explore.
Check our list of State Museums in Florence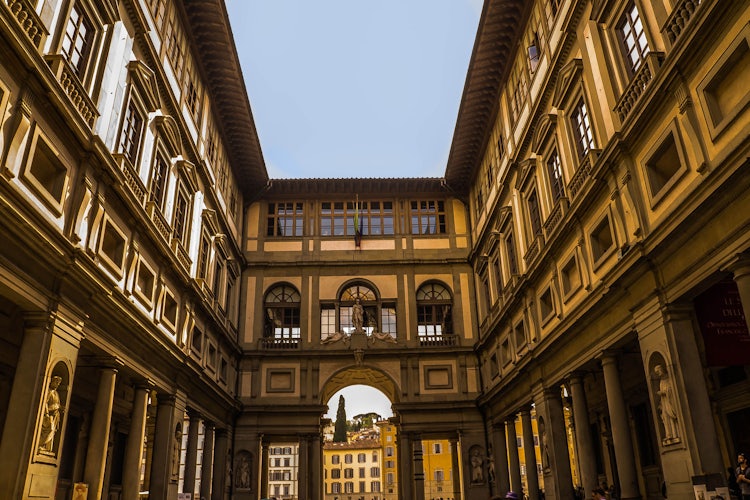 ---
Scarperia | COLLEZIONISTI IN PIAZZA | 1st Sunday of November
Antiques in the Square
Actually, the first Sunday of month heralds this event in Scarperia. Just imagine a stroll through this picturesque town center to find a wide range of goodies including vintage, antiques, clothing, and more, Stands are set up from 8:30 am to 7:30 pm.
---
Panzano in Chianti | APRILANTE | 1st Sunday in November
Handcrafts & Vintage
We know they call the fair "April"-ante, but it really goes all year round! This monthly market in the streets of this charming town in Chianti is where you will find hand crafts, vintage and delicious typical foods and all of it this is just outside in the countryside surrounding Florence.
---
Fortezza da Basso | ANTIQUES FAIR | 3° weekend of Nov
Looking for something special is a recurrent date
An un-missable occasion for grabbing unique and even prestigious antique pieces.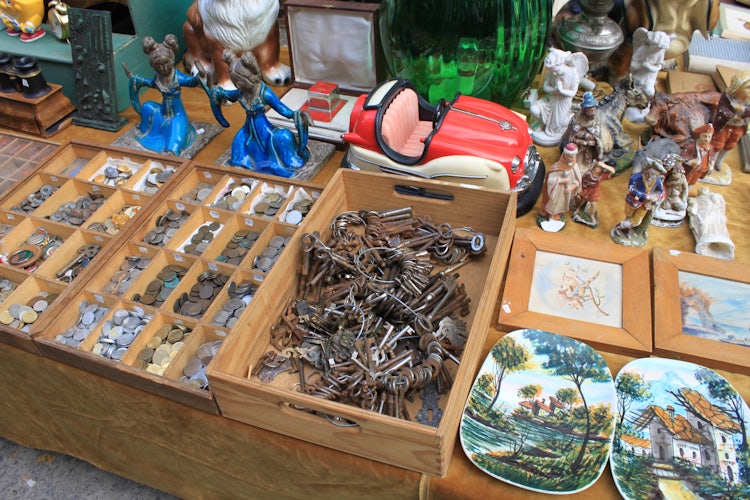 ---
Greve in Chianti | IL PAGLIAIO | Every 4th Sunday of November
Organic and Artisan Market
Piazza Matteotti is filled with locals who feature goods from their gardens, their kitchens, and their workshops. Often you will find not only great bargains but music and opportunities to do some taste testing.
---
Largo Pietro Annigoni | FLEA MARKET | 4° Sunday of Nov
Traditional vintage festival
Here you can grab a cappuccino at a nearby bar and then search the stands for the best ever surprise in vintage books, art, glassware and more.
---
ObiHall | FIRENZE WINTER PARK | open till Feb 2019
Skating near the Arno River
The temps aren't in our favor but Florence has managed to freeze a piece of the Arno River for ice skating!! In a covered area along the river, you will find winter games, food, and fun for the soon to be freezing temps.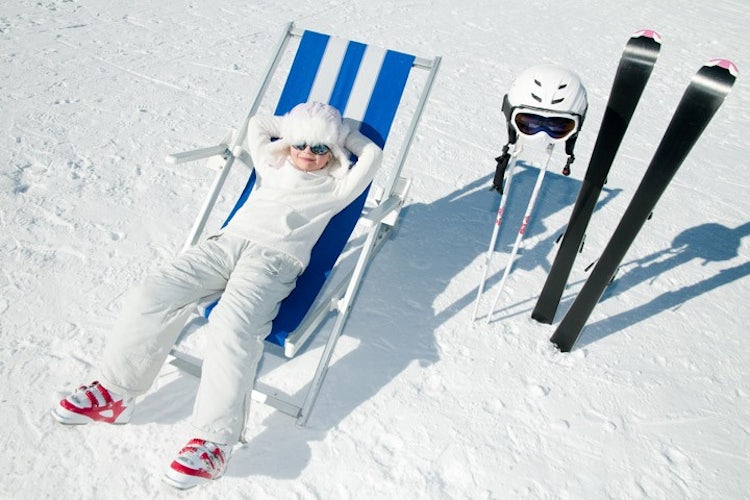 ---
Chiesa di Ognissanti | IN CANTO GREGORIANO | Nov 1
International Meeting of Gregorian Chanters
This amazing church will come alive at 6:30 pm with the harmonious notes of the International Meeting of Gregorian Chanters under the direction of Davide Baldi from Schola Cantorum Gregoriana.
---
Reggello | RASSEGNA DELL'OLIO EXTRA VERGINE DI OLIVA | Nov 1 - 4
45th Edition and this year not only olive oil
Another suburb of Florence is going to celebrate yet another edition of one of the most ancient manifestations dedicated to the local oil in all the province of Florence, highlighting the new olive oil production, together with open-air handicraft markets, workshops for children and grown-ups, music and live concerts.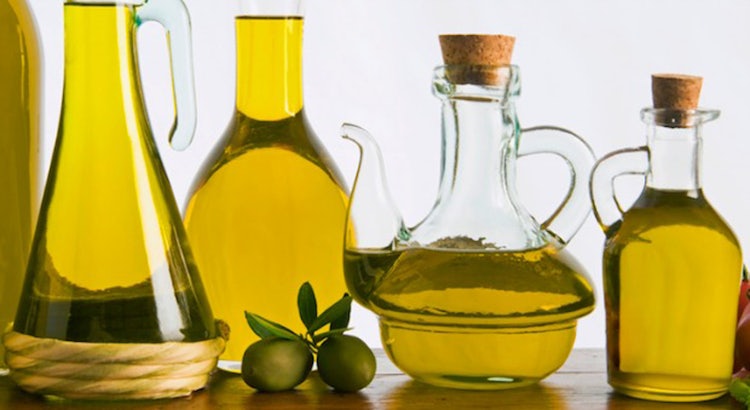 ---
Fiesole | SAGRA DELLE FRATTAGLIE | Nov 1 - 4, 9-11 & 16-18
reservations advised
Because everyone wants a bit of these special recipes using only the liver, heart, lung, tripe, lampredotto, animelle and brain. Call for more information: 055 597002
---
Scandicci | ITINERA 2018 | Nov 3
Tasty excursions to the discovery of the hills surrounding Scandicci
This month, Itinera will stop at the Fattoria San Michele in the quaint little town of San Michele a Torri on November 3, proposing events and initiatives aimed to discover the territory and the products of this farm: during the morning, the Festa del Vino (Wine Festival) will give all participants the chance to try out all the wines produced by the estate, in collaboration with the Slow Food tasting (cost is 10 euro), while music, songs, and poems will be organized during the afternoon.
---
Stadio Franchi | FIORENTINA vs ROMA | Nov 3
Looking for some action in Florence?
You won't want to miss the football match between the home team Fiorentina and that of Rome! Get out your purple sweatshirts, buy one of the team's jerseys and a scarf and make your way to the stadium for a game that is sure to have everyone jumping out of the seats cheering!
---
Figline Valdarno | AUTUMNIA | Nov 9 -10
Agricoltura Ambiente Alimentazione
Figline Valdarno will be housing Autumnia, a fair focused on the area's products that, considering the central position of the city, will also include specialties from Siena, Arezzo and Florence. Florence and its province will be home, like many other Tuscan localities, to a plethora of food festivals focusing on the tastes of fall. There are many food festivals taking place in several locations of Florence and its surroundings chocolate, truffles, mushrooms and more ... you absolutely don't want miss out!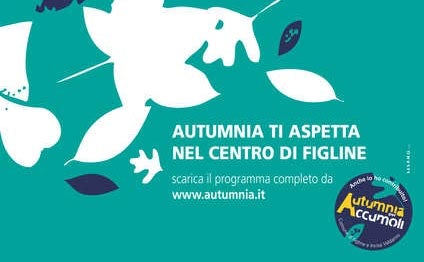 ---
Calenzano | OLIVE OIL FAIR | November 10-11 & 17-18
Olive Oil Celebration
Two days dedicated to extra virgin olive oil and an open air market: the olive oil fair will delight all the senses with the fresh-pressed production and the delicious taste tasting
---
ObiHall | BRICKS IN FLORENCE FESTIVAL | Nov 10 - 11
This is not a Toy … ?
Join ToscanaBricks – Il LEGO® Users Group della Toscana and over 12,000 guests as they tour the wonderful world of fantastic LEGO constructions. Perfect for all ages.
---
Leopolda Station | MODAPRIMA 83 | Nov 12 - 20
85th Year of Fashion, another form of art...
This other form of art has a particular spot in the heart of most Italians, especially the Florentines who gave birth to names like Gucci, Ferragamo, Gherardini, and Braccialini. The event showcases the best of Italian manufacturers and several selected international brands. It is a must-visit for Italian and foreign buyers and also offers an in-depth look at inspiring fashion trends.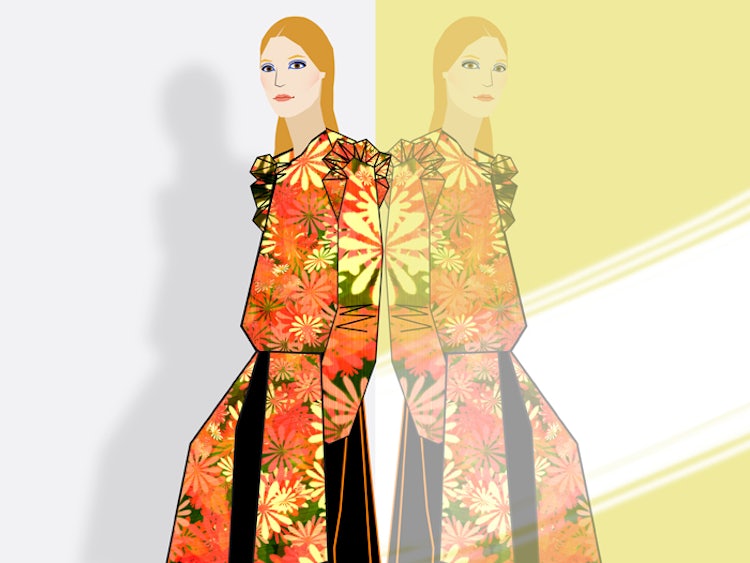 ---
Bagno a Ripoli | PRIM.OLIO | Nov 17 - 18
Olive oil annual festival
Manifestation dedicated to the new olive oil aimed to highlight the local specialties with a market exhibition held in the city center, delicious tastings, local handicrafts stands and even a competition for winning the best olive oil award.
---
Cenacolo di Santa Croce | IN CANTO GREGORIANO | Nov 17
International Meeting of Gregorian Chanters
The beautiful church will come alive at 9 pm with the harmonious notes of the International Meeting of Gregorian Chanters under the direction of Enzo Ventroni from Viri Galilaei with the haunting melodies of the "Il canto dei Vespri"
---
Florence | NOTE AL MUSEO | Nov 22
a concert in the Museum dell'Opera del Duomo
Once again, the Museum of the Duomo is staging concerts in its hallowed halls, internationally acclaimed artists will perform among some of the most beautiful pieces of art. Reservations are required. The concert features: the cello, from the 1600's to today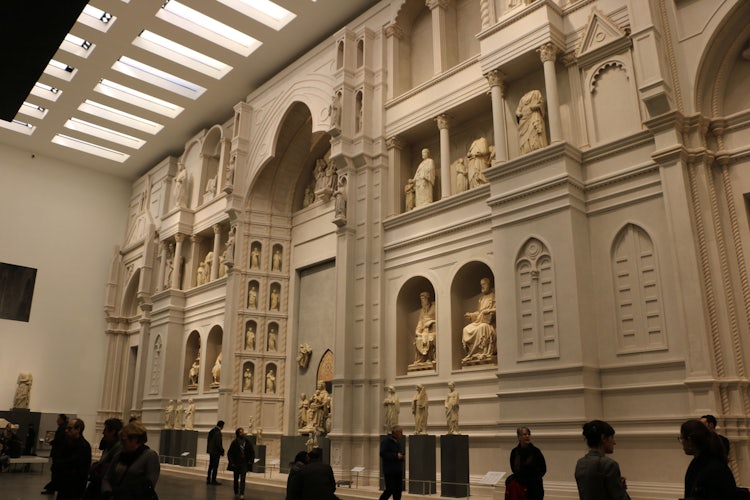 ---
Florence | FLORENCE MARATHON | Nov 25
More than just a race
An event which might have traffic re-routed for a bit is the Florence Marathon taking place on 25th November. This 42km and 195 meters competition crosses the entire city center, passing by some of the most beautiful and suggestive places in Florence. It has become the second national race (after the Roma Marathon) in terms of popularity and number of participants (and the 20th on an international ranking). Preceded by a 1 km relay race dedicated to Mauro Pieroni at the Luigi Ridolfi Stadium. Plus a family event, with a Ginky family Marathon for the young people and adults to promote enthusiasm across the board. Register now and join in on the fun.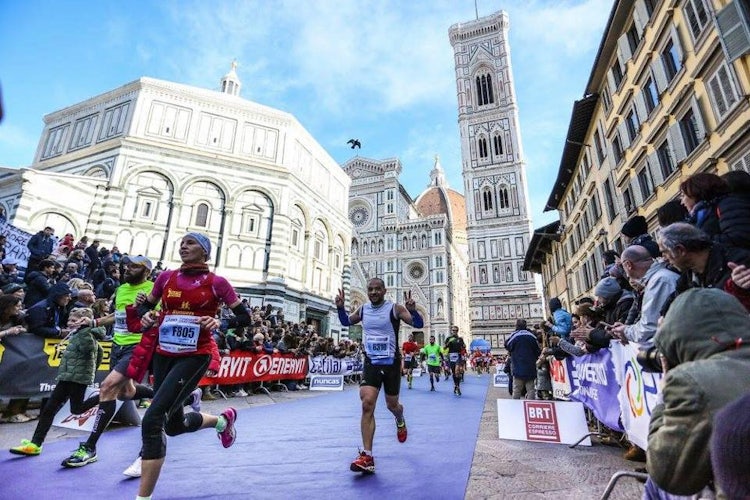 ---