Christmas and the Holidays Light up Florence
Music, food and holiday cheer
If you've fallen in love with the beautiful Cradle of Renaissance, but you've never visited during Christmas before… I think you'll go crazy and will literally be enchanted by its magic and suggestive atmosphere during this month! Expect to experience emotions like the Stendhal syndrome (and which city could better evoke this feeling than Florence?!), even if you're not visiting a single masterpiece, but a majestic conjunction of art and architectural works of art. Colored lights, decorations, music and its unique atmosphere always make Florence more magical during this time of the year.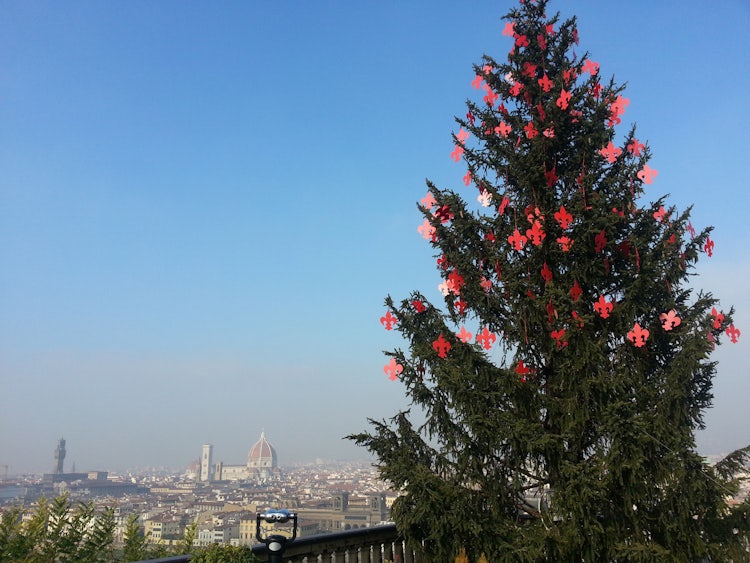 If strolling along its lanes with Christmas-lights isn't enough of a good excuse to come and visit the city, below you'll find a list of events taking place in December that will drive you straight to booking your flight towards the Cradle of Renaissance and booking your hotel!
This month is so special that we have added a few extra calendars that concentrate on all the Christmas markets and the typical & traditional Christmas Nativity Scenes or Presepe found throughout the region of Tuscany.
Another city center that without a doubt merits its own dedicated calendar is Siena.
Now is also the time to start making plans for your end of the year celebration! Read here for activities happening in Florence and all around Tuscany. And be sure to check out one of our favorite events:
Author's Note: This article was last updated on November 29, 2019, to make sure we're giving you up-to-date info, if the dates have not yet been announced then we indicate TBA (to be announced)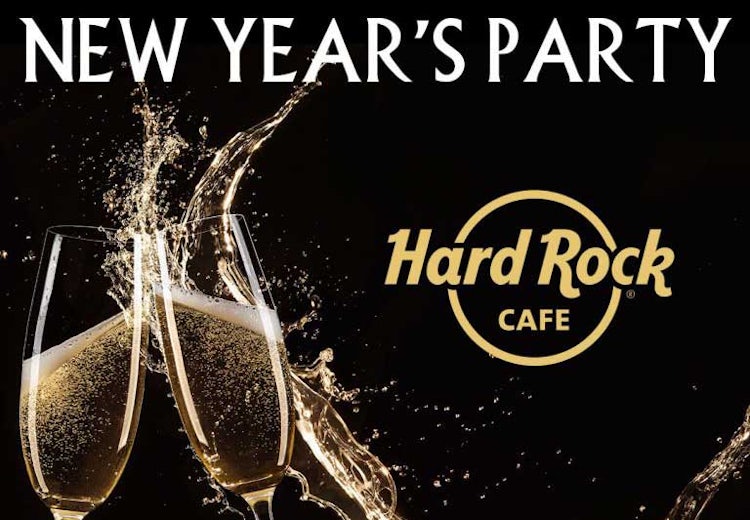 Florence | Hard Rock Cafe | Reservations Required
Rock it right into the New Year!
Great Music, delicious food, lots of drinks and a guaranteed good time for ringing in the new year in the city center of Florence. Hard Rock Cafe has prepared a-rockin' menu with a brilliant mix of Italian & American favorites with a heavy dose of music, wine, drinks, and fun.
Below you will find a list of some of our favorite food festivals, as well as exhibitions, events, and markets for the month of December.
We are constantly updating the activities for each year, however, if they have not yet been posted by official sites then we write in TBA (to be announced) - so keep checking in with us...or write us on the Forum.
Traveling outside of Florence? Remember to check out the calendar for Tuscany and the many select events that happen in this beautiful area.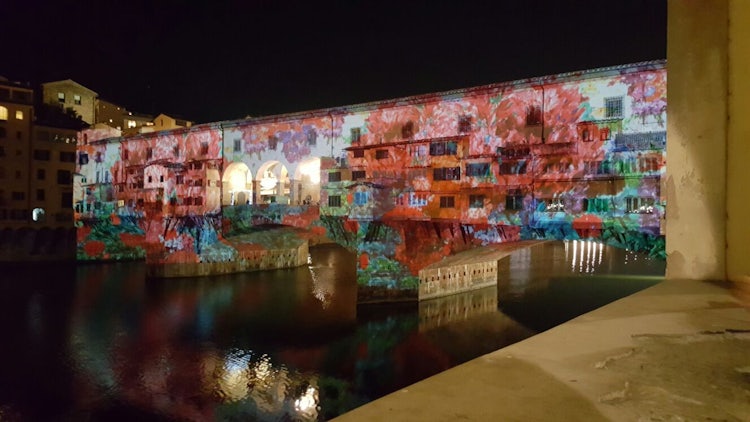 Author's Note: This article was last updated on November 29 , 2019, to make sure we're giving you up-to-date info, if the dates have not yet been announced then we indicate TBA (to be announced)
---
Italian National Holiday | FEAST of the IMMACULATE CONCEPTION, CHRISTMAS & SANTO STEFANO | Dec. 8, 25 & 26th
A Religious National Holiday
Very much celebrated throughout the entire country, these days coincide with major Christian holidays celebrating the Immaculate Conception, the birth of Jesus and Saint Stephen. Many will make a long weekend out of the Christmas holidays this year and you will find lots of Italian tourists flooding the cities and tourist points. Shops and stores will be open on the 24th of December but be aware that many will close early. Restaurants are open on the 8, 24, 25 and 26 but be safe and make reservations.
Public transport works on a festive schedule. Check hours in advance for museums, monuments, and churches.
---
State Museums in Florence | FREE ENTRANCE | 1st Sunday of the month
What a wonderful occasion!
It is a standing appointment on the first Sunday of every month, free entrance into some of our favorite Florentine museums. Check our calendar to see if you can find a new place to discover and explore.
Check our list of State Museums in Florence
---
Scarperia | COLLEZIONISTI IN PIAZZA | 1st Sunday of December
Antiques in the Square
Actually, the first Sunday of month heralds this event in Scarperia. Just imagine a stroll through this picturesque town center to find a wide range of goodies including vintage, antiques, clothing, and more, Stands are set up from 8:30 am to 7:30 pm.
---
Panzano in Chianti | APRILANTE | 1st Sunday in December
Handcrafts & Vintage
We know they call the fair "April"ante, but it really goes all year round! This monthly market in the streets of this charming town in Chianti is where you will find hand crafts, vintage and delicious typical foods and all of it is just outside in the countryside surrounding Florence.
---
Fortezza da Basso | ANTIQUES FAIR | 3° weekend of December
Looking for something special is a recurrent date
An unmissable occasion for grabbing unique and even prestigious antique pieces.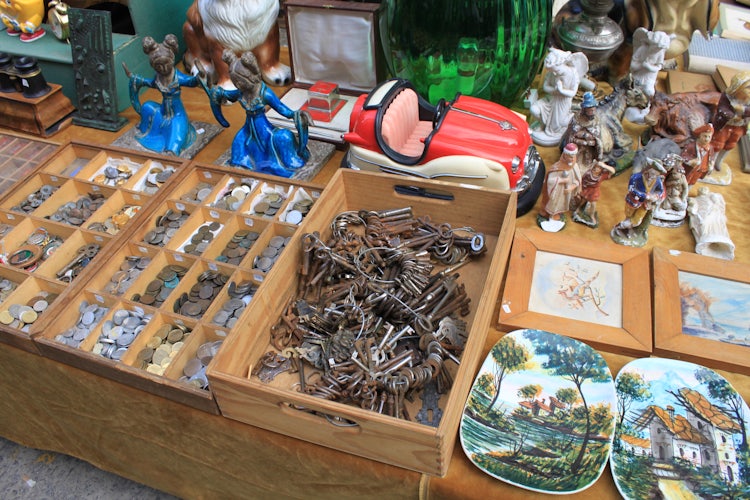 ---
Greve in Chianti | IL PAGLIAIO | Every 4th Sunday of December
Organic and Artisan Market
Piazza Matteotti is filled with locals who feature goods from their gardens, their kitchens, and their workshops. Often you will find not only great bargains but music and opportunities to do some taste testing.
---
Largo Pietro Annigoni | FLEA MARKET | 4° Sunday of December
Traditional vintage festival
This used to be in Piazza Ciompi, but it has been moved to this new temporary location. Here you can grab a cappuccino at a nearby bar and then search the stands for the best ever surprise in vintage books, art, glassware and more.
---
Outside of Florence | RALLY DELLA FETTUNTA | Dec 7 - 8, 2019
road race celebrating the bruschetta & new oil
Enjoy watching a traditional car race along the panoramic and enchanting roads of Chianti, among vineyards, stunning views, tall whispering cypress trees, and the magnificent olive groves! The race covers the area of Tavarnelle Val di Pesa, Barberino Val d'Elsa, San Casciano Val di Pesa e Castellina in Chianti, between the provinces of Florence and Siena. Fettunta is that delicious grilled bread served with a bit of extra virgin olive oil, garlic, salt and pepper, the perfect way for tasting the season's new oil olive - read more about it here.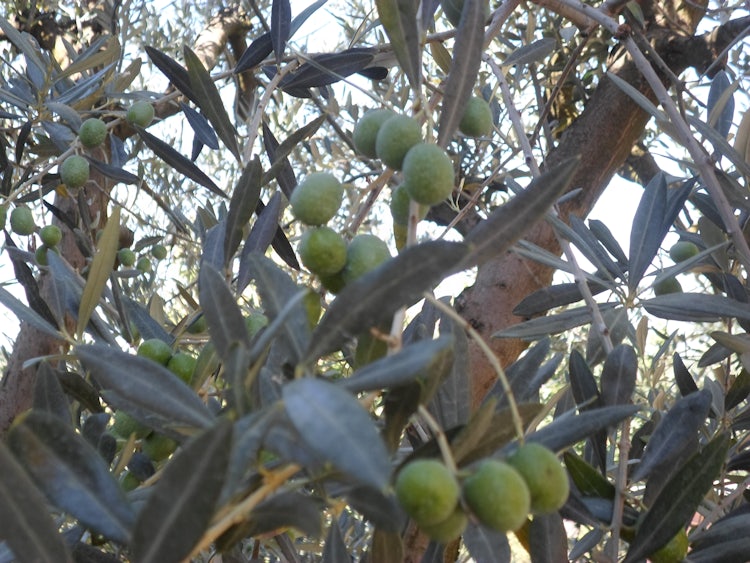 ---
Florence | STRING CITY | Dec 14 - 15, 2019
over 50 events throughout Florence
Two days of strings spread out in the city of Florence and surrounding areas, be sure to check their website for a full calendar of locations.
---
Florence | FOOD & WINE IN PROGRESS | December 1 - 2, 2019
The Leopolda station as home to the culinary local excellence
An event dedicated to both producers and chefs from one side - who will present and promote their specialties - and visitors, who will have the chance to taste delicious products and meet, during conferences, debates, and workshops, this food & wine fascinating world.
---
Florence | XXII CONCERTS AT THE CENACOLO | Dec. 1, 2019
more free music in a magical setting
Other TBA - keep your eye on the link below the Ensemble L'Homme Armé presents the concert "Benedictus qui venit ". The art of sacred chant between the fourth and sixteenth century in the suggestive atmosphere of some of the most enchanting places.
---
Montelupo Fiorentino | NATALE GOURMET | Every Weekend in December
the rich flavours of Florence
A market of typical wine and food products which will be held in the hills outside of Florence, showing off the best of local food products and handicrafts.
---

Duomo | NATIVITY SCENE | December 8 - January
life-size terracotta display
The statues of the Virgin Mary, St. Joseph and the Christ Child are unique hand-made objects in the round created by an artisan named Luigi Mariani in a historic kiln in Impruneta belonging to the M.i.t.a.l. – Angiolo Mariani e Figli company, which has generously donated them to the Opera di Santa Maria del Fiore. This year the statues depicting the Holy Family are joined by those of an ox and an ass. This kind of work reflects the ancient Florentine tradition of terracotta sculpture which, in artistic terms, was born in Florence in the early 15th century when this ancient technique was revived by Donatello and Brunelleschi.
---
Florence | "Moon" F-LIGHT FESTIVAL 2019 | Dec. 8, 2019 - Jan. 6, 2020
the city lights up for the holidays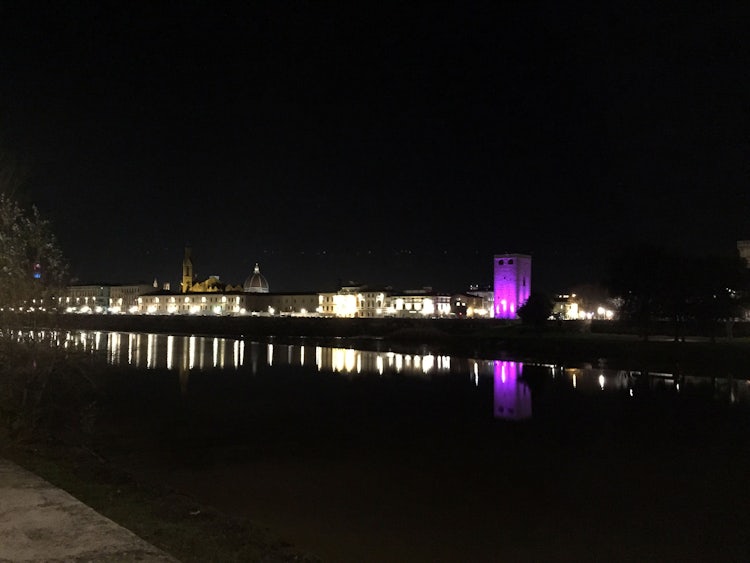 A combination of more than 20 events which will create a luminous tale of the discovery of life on earth, the light in the art, the metamorphosis of matter, the universe time. Spectacular light displays, itineraries within the heart of the city and music and festivities. It all starts with the lighting of the Christmas tree in the Square in front of the Duomo and goes all month with various appointments! Check out the official site for a calendar of events.
---
Tuscany | CANTINE APERTE A NATALE | Check the link for dates
visiting the vineyards for the holidays
All throughout the month of December and all over the lovely region of Tuscany you will find several tasty events in the famous wine cellars. Over twenty different dates and events to tease your tastebuds, check the official link below for a vineyard near you. The holidays are just another great excuse for top name vineyards throughout Tuscany to open the wine cellars for adults and children alike with activities and of course tastings.
---
Florence | NOTE AL MUSEO | Dec. 12, 2019
the spirit of a Christmas Baroque
Once again, the Museum of the Duomo is staging concerts in its hallowed halls, internationally acclaimed artists will perform among some of the most beautiful pieces of art. Reservations are required. The concert features: Giochino Rossini, 150 anni dopo (II)