Christmas and the Holidays Light up Florence
Music, food and holiday cheer
If you've fallen in love with the beautiful Cradle of Renaissance, but you've never visited during Christmas before… I think you'll go crazy and will literally be enchanted by its magic and suggestive atmosphere during this month! Expect to experience emotions like the Stendhal syndrome (and which city could better evoke this feeling than Florence?!), even if you're not visiting a single masterpiece, but a majestic conjunction of art and architectural works of art. Colored lights, decorations, music and its unique atmosphere always make Florence more magical during this time of the year.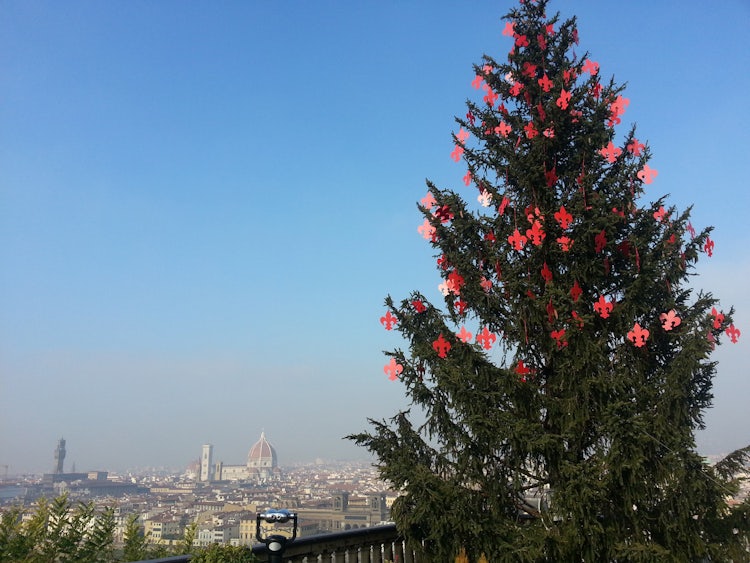 If strolling along its lanes with Christmas-lights isn't enough of a good excuse to come and visit the city, below you'll find a list of events taking place in December that will drive you straight to booking your flight towards the Cradle of Renaissance and booking your hotel!
This month is so special that we have added a few extra calendars that concentrate on all the Christmas markets and the typical & traditional Christmas Nativity Scenes or Presepe found throughout the region of Tuscany.
Another city center that without a doubt merits its own dedicated calendar is Siena.
Below you will find a list of some of our favorite food festivals, as well as exhibitions, events and markets for the month of December.
We are constantly updating the activities for the each year however, if they have not yet been posted by official sites then we write in TBA (to be announced) - so keep checking in with us...or write us on the Forum.
Traveling outside of Florence? Remember to check out the calendar for Tuscany and the many select events that happen in this beautiful area.
Florence | F-LIGHT FESTIVAL 2016 | Dec. 8 - Jan. 8
the city lights up for the holidays
A combination of more than 20 events whih will create a luminous tale of discovery of life on earth, the light in the art, the metamorphosis of matter, the universe time. Spectacular light displays, itineraries within the heart of the city and music and festivities. It all starts with the lighting of the Christmas tree in the Square in front of the Duomo and goes all month with various appointments! Check out the official site for a calendar of events.
---
Outside of Florence | RALLY DELLA FETTUNTA | Dec 10-11
road race celebrating the bruschetta & new oil
Enjoy watching a traditional car race along the panoramic and enchanting roads of Chianti, among vineyards, stunning views, tall whispering cypress trees and the magnificent olive groves! The race covers the area of Tavarnelle Val di Pesa, Barberino Val d'Elsa, San Casciano Val di Pesa e Castellina in Chianti, between the provinces of Florence and Siena. Fettunta is that delicious grilled bread served with a bit of extra virgin olive oil, garlic, salt and pepper, the perfect way for tasting the season's new oil olive - read more about it here.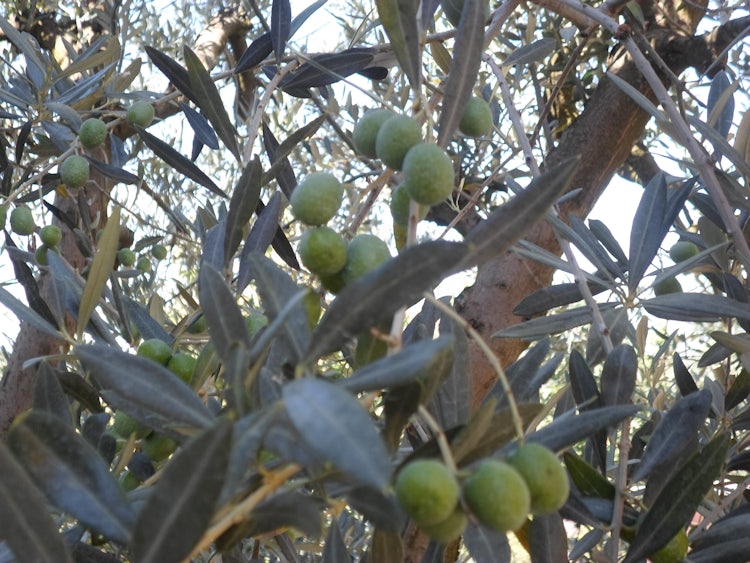 ---
Lastra a Signa | SAGRA DEGLI ANTICHI SAPORI | Dec 8 - 11
antique flavors of the Florence countryside
A celebration of the most well-known local dishes, from entrées to desserts: an occasion for tasting delicious recipes prepared according to ancient traditions with the perfectly fitting touch of modern cuisine.
---
City Center | GOSPEL CONCERTO DI NATALE | Dec 15
the Music Room at Relais Santa Croce
An apericena meal of traditional dishes accompanied by the wonderful gospel music by The Pilgrims and their director Gianni Mini. A concert mixing the rythms and beat if the music that was embraced by the black American slaves. Call and reserve your place for this exceptional showing by the all American choir. They will also be performing in Pisa on the 23rd of December.
---
Montelupo Fiorentino | GOURMET | Dec 10 - 11
the rich flavours of Florence
A market of typical wine and food products which will be held in the hills outside of Florence, showing off the best of local food products and handicrafts.
---

Tuscany | CANTINE APERTE A NATALE | Dec 11
visiting the vineyards for the holidays
The holidays is just another great excuse for top name vineyards throughout Tuscany to open the wine cellars for adults and children alike with activities and of course tastings.
---
Florence | SOLISTI DELL'ORCHESTRA DI TOSCANA | Dec. 14 - 15
listen to the beauty of Florence
An 18 piece orchestra with director and soloist Tom Koopmann will perform music by Bach, Handel and Vivaldi, an enjoying of pure pleasure and sweet music
---
Florence |LA TRAVIATA | Dec. 23
beyond language, music connects us all
The ensemble "La Lirica di Firenze" presents one of the more famous Italian operas. This is a wonderful opportunity to soak in all of Italian culture: the beauty of Florence and the international language of music.
---
Florence | NOTE AL MUSEO | Dec. 15
a concert in the Museum dell'Opera del Duomo
For the second year in a row, the Museum of the Duomo is staging concerts in its hallowed halls, internationally acclaimed artists will perform among some of the most beautiful pieces of art. Reservations are required. This year: Evángelion, the story of Gesù with the actrice Claudia Koll and Alessandro Marangoni at the Piano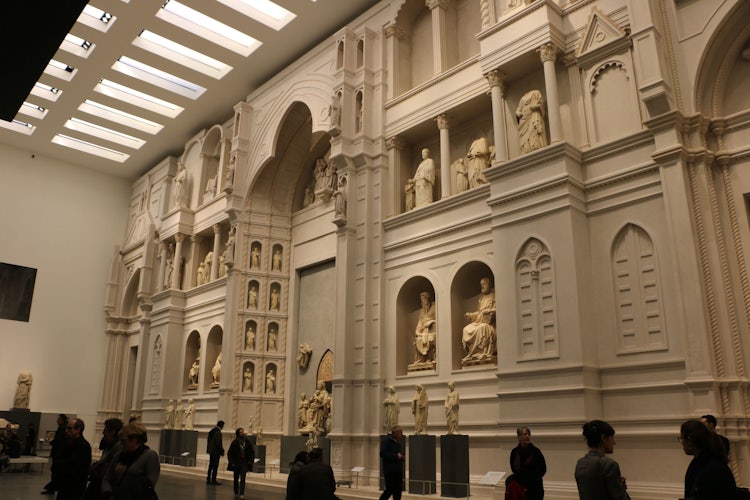 ---