Florence is always in movement: continuously proposing something new, exciting and totally different! October is a month of, surprisingly enough, new beginnings. The grape harvest for the most part is done and finished and summer can truly be considered put to rest - so now the fun can begin of ushering in those cooler more colorful months. Here is a list of new concerts, exhibitions, food festivals and best of all opportunities for exploring different ways to best enjoy the city and its surroundings.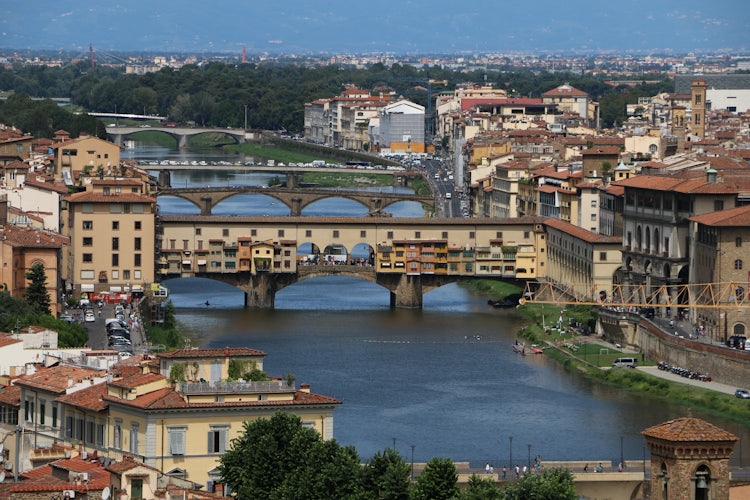 We are constantly updating the activities for the each year however, if they have not yet been posted by official sites then we write in TBA (to be announced) - so keep checking in with us...or write us on the Forum.
Want to explore all of Tuscany? Remember to check out the calendar for Tuscany events during the month of October and the many select festival that happen in this great region.
Getting back to what's going on in Florence and surroundings in October, here are our selections of what we consider some of the most important or interesting events you could take go to.
State Museums in Florence | FREE ENTRANCE | October 1
What a wonderful occasion!
It is a standing appointment the first Sunday of every month, free entrance into some of our favorite Florentine museums. Check our calendar to see if you can find a new place to discover and explore.
Check our list of State Museums in Florence
---
Scarperia | COLLEZIONISTI IN PIAZZA | 1st Sunday of October
Antiques in the Square
Actually, the first sunday of month heralds this event in Scarperia. Just imagine a stroll through this picturesque town center to find a wide range of goodies including vintage, antiques, clothing, and more, Stands are set up from 8:30 am to 7:30 pm.
---
Panzano in Chianti | APRILANTE | 1st Sunday in October
Handcrafts & Vintage
We know they call the fair "April"ante, but it really goes all year round! This monthly market in the streets of this charming town in Chianti is where you will find hand crafts, vintage and delicious typical foods and all of it this is just outside in the countryside surrounding Florence.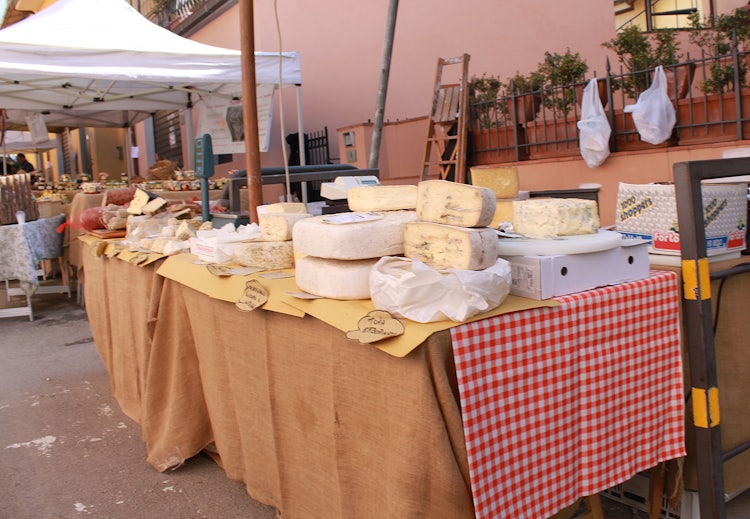 ---
Greve in Chianti | IL PAGLIAIO | Every 4th Sunday of October
Organic and Artisan Market
Piazza Matteotti is filled with locals who feature goods from their gardens, their kitchens and their workshops. Often you will find not only great bargains, but music and opportunities to do some taste testing.
---
Fortezza da Basso | ANTIQUES FAIR | 3° weekend of Oct
Looking for something special is a recurrent date
An unmissable occasion for grabbing unique and even prestigious antique pieces.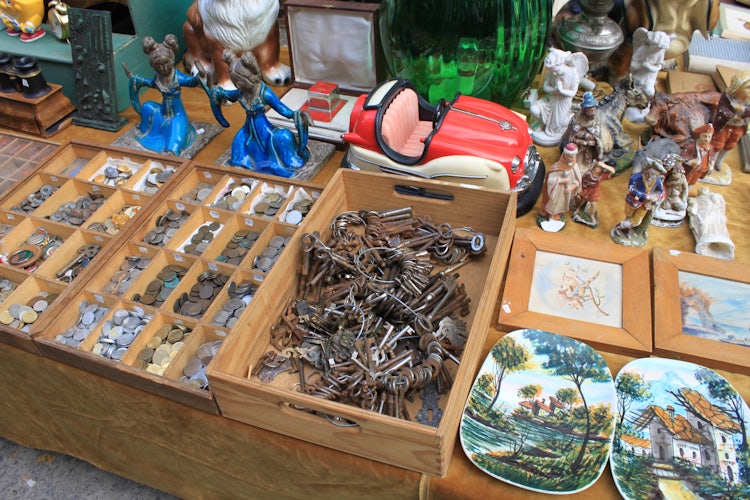 ---
Largo Pietro Annigoni | FLEA MARKET | 4° Sunday of Oct
Traditional vintage festival
Here you can grab a cappuccino at a nearby bar and then search the stands for the best ever surprise in vintage books, art, glassware and more.
---
City center | SANTA REPARATA | Oct 8
Florence co-patron saint feast
Celebration of the co-patron saint Santa Reparata with a procession in medieval dress in the afternoon at 3:45 pm from Piazza di Parte Guelfa to the crypt of the Roman saint at the Cathedral. Legend tells us that this Roman saint interceded in a battle which was one of the defining events in establishing Christianity in Florence. The present day Cathedral has long since been built on the ruins of a building with paleo-Christian origins and which is partially visitable under the floor of Santa Maria del Fiore today.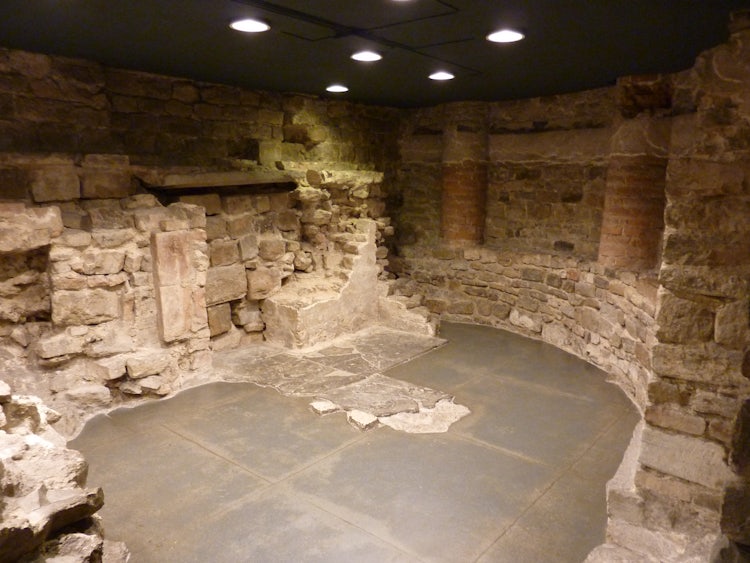 ---
Piazza Santo Spirito | FIERUCOLINA D'AUTUNNO | Oct 15
Fall is knocking at Florence doors
Bargain hunter or not, a stroll around the Florentine markets is always a fun way to lose yourself for a bit. Besides the regular markets which run every month, there are a few in October with a distinct fall flavour. The city markets offer secret surprises in the way of local suppliers who set up shop, treasures pulled out for the flea markets and artisans who display their wares. This is one of our favorites and the the perfect opportunity to explore the handicrafts and artisans of the area.
---
City Center | MERCATI IN MUSICA | Till Oct 15
Unusual locations for one-of-a-kind concerts
Normally reserved for a daily market where you can explore the culinary delights of Tuscany, the memorable and most famous markets of Florence - like San Ambrogio, San Lorenzo and the Loggia del Porcellino - will host the manifestation "Mercati in Musica", that has become a tradition for the months of September and October in Florence, aimed to give life to the historical markets of the city during the night with concerts and other interesting cultural initiatives, all with free entrance. For the grand final, an amazing gospel concert is on schedule, by the One Voice Gospel Choir and All For One Choir (Saturday, October 15 at 7.30pm at the San Lorenzo Church). More info on the official website, which has to be still updated with the October dates.
---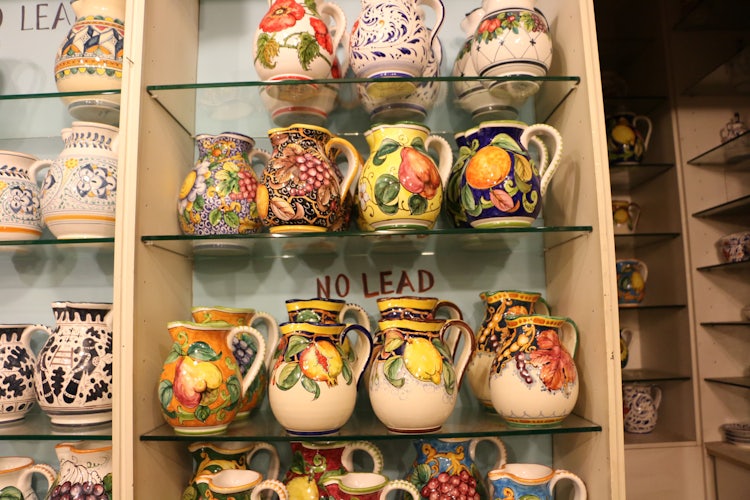 SS Annunziata Square | CERAMIC FAIR | Oct 7 & 8
An international exposition of the best of the ceramic productions
Surrounded by the spectacular backdrop of this Florentine square, this exhibition will give you the opportunity to wander around stands of ceramic artisans coming from all the world and admire some of the best quality productions ever. There are also many workshops dedicated to children under the Loggiati degli Innocenti, who will have the chance to practice with this ceramic artifacts realization!
---
Impruneta | FIERA SAN LUCA | Oct 14 - 22
Florentine countryside traditional event
This is a perfect opportunity to enjoy the pageantry of the Florence countryside. The highlights include a parade with colorful floats, an animal fair (18th October) where you can watch as horses and other animals are traded and of course, there is a wide selection of local terracotta artisans, seasonal foods and music during the course of the day. There is even a display with the Italian cowboys "butteri". Since this fair is mentioned as one of the oldest European fairs - it definitely merits a visit. Check the calendar for the complete list of the events in program. Impruneta is easily reachable so even if you are in the city without a car, this is still very do-able.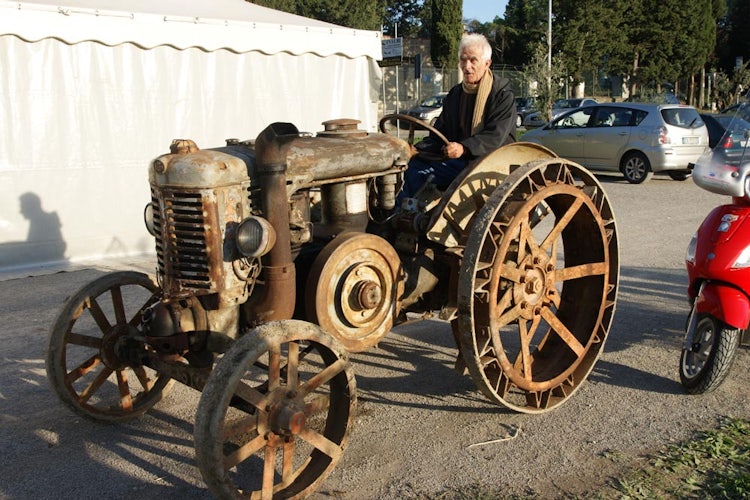 ---
Fortezza da Basso | FLORENCE BIENNALE: MOSTRA INTERNAZIONALE | Oct 6 & 15
eARTh - Creativity and Sustainability
n 2017 the biennial will last a day longer than the past, offering visitors two full weekends to discover the different forms of contemporary art expression; Moreover, "Florence Biennale" will take place in the large Spadolini Pavilion, on the ground floor of the Fortezza da Basso, brighter than others and more comfortable to reach for visitors. All five continents will be represented. The 11th edition of Florence Biennale - aims to help outline a vision of the future where creativity and sustainability are the founding principles of an "ecosystem" of art and culture in prevails respect for nature and all forms of life on Earth.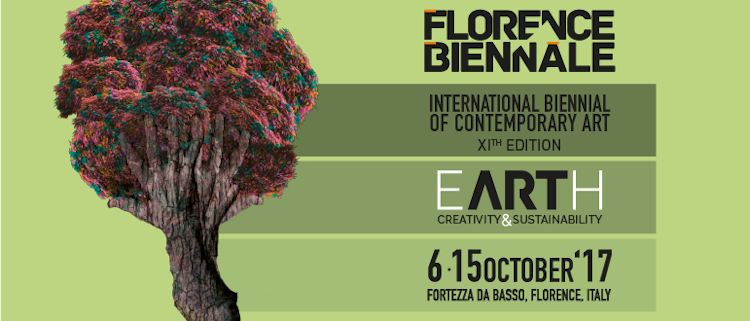 ---
Pitti Palace | CONCERTO CICLO MOZART | October
Three months of Mozart - in a one of a kind setting. If you are in Florence this October, November or December - reserve your tickets in advance and take a double advantage: wonderful music in a fantasy setting in the heart of Florence.
---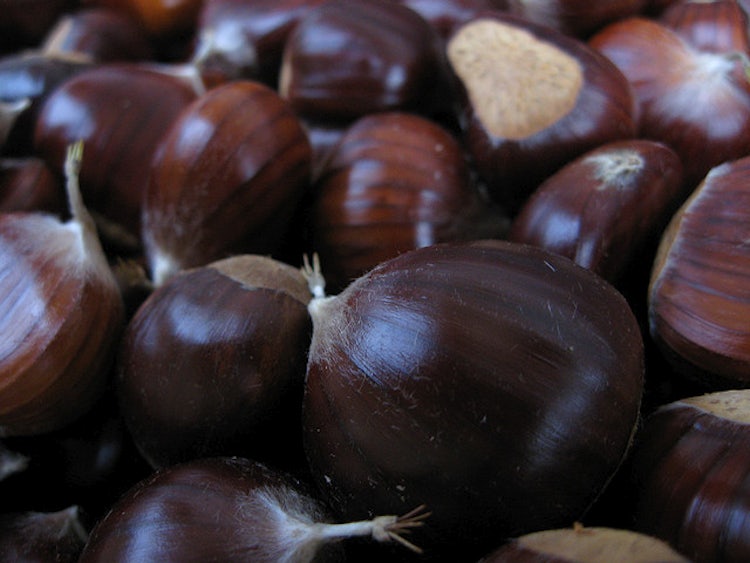 Marradi | CHESTNUT FESTIVAL | October 8, 15, 22 & 29
An event not to miss out on!
The celebrated Marradi Chestnut festival is truly unique way to explore the fall colors in Mugello and the fall flavours. Even more exciting is reserving your spot on the steam engine that runs from Pistoia with stops in Prato, Florence and Pontassieve. It travels to Borgo San Lorenzo where you will change to another vintage train up to the chestnut sagra. You will have time to run through the varied and special countryside of Mugello, explore the sagra, eat some (lots) of chestnuts and head back home again all in one memorable afternoon. Reservations required.
---
Vicchio | CHESTNUT FESTIVAL | October 8 & 15
Marroni from Mugello, typical autumn fruit
Another festival dedicated to this delicious fall fruit and the other local product, surrounded by faithful reenactments of the ancient crafts.
---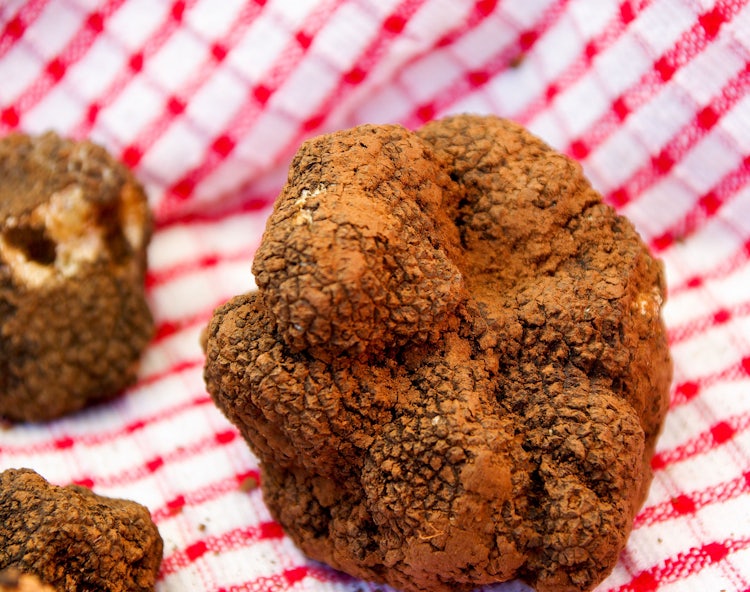 Montaione | TARTUFESTA | Oct 21, 28 & 29
Truffle festival
Surrounded by the picturesque backdrop of the Villa Serena courtyard and spread out all long the historical center of Montaione, this festival houses many stands showing off truffles and other typical products of this location, like chestnut, honey, olive oil, cheese and more. An event that was originally organized like a local festival and has gradually grown in importance becoming an important market exhibition.
---
Barberino | TARTUFO BIANCO E NERO | last weekend of October
Another festival dedicated to truffle this time, in Mugello
A manifestation that has become part of the local and Tuscan tradition: a market exhibition dedicated to the white and black truffle, with truffle hunting demonstrations for children and grown-ups and typical stands spread out all over the city center.
---
Certaldo | STEAK & PORCINI FESTIVAL | Every weekend in October
Tuscan specialties at the table
Starting from October 3, you'll have the chance to taste testing one of the most delicious culinary combination of Tuscany: steak with porcini mushrooms! The festival will take place every weekend till November 5, Certaldo is not too far from Florence and easily reachable...a chance not to be missed out on!
---
Ospedale di SMN | MUSICA IN LUOGHI INSOLITI | Oct 14
music in the most unusual places
A very suggestive atmosphere is created when some of the historical palaces in Florence open up their doors to the public - music will be at the center of this series of events which seek to invite people into these unusual places. For example, Casa Rodolfo Siviero (where the secret spy/diplomat brought back to Italy many of the Italian masterpieces of art stolen by nazist troops during WW2 occupation). There will be three guided tours of the house followed by three mini concerts. Calendar
---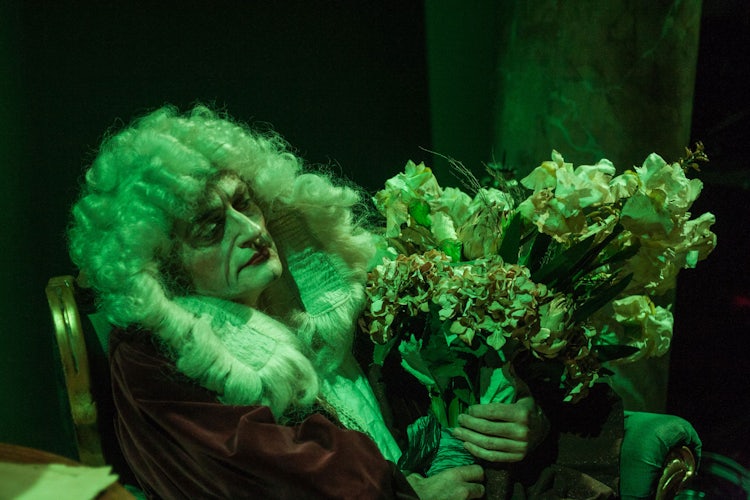 The Medici Dynasty | THE MEDICI DYNASTY | All of October
Learning History at the Theater
Intrigue. Murder. Riches beyond your imagination. Follow the Medici family and their drama in an English theater presentation in the heart of Florence. Read our article to find out more about where, when and how to reserve your place.
---
Piazza Santa Croce | SAGRA DELLA BUFALA | October 20
Savor the Flavor
Another delicious food festival with many opportunities to taste the yummy flavor of bufala mozzarella cheese. Talk a walk by and do a bit of taste testing!
---
Florence | FESTIVAL DELLE MONGOLFIERE | October 28 - 29
Fly above the city in a hot air ballon
Soar above in effortless flight with hot air ballons and kites, add to the mix a bit of good food and you have the perfect festival fun. For two weekends in a row (Oct & Nov) you can join the festivities, color and music just outside the city center - but easily accessible with public transport.
---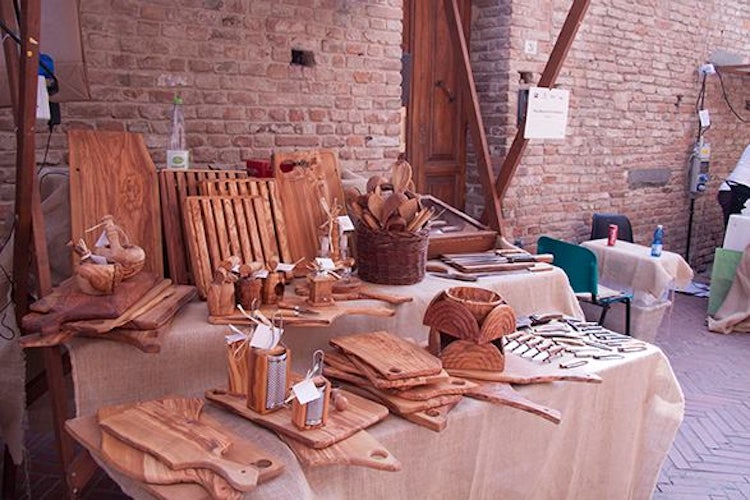 Certaldo | BOCCACCESCA | Oct 6 - 8
Traditional festival named after the famous Tuscan poet
This is one of the most interesting festival focused on local products and flavours I personally have ever take part in! All the most representative food specialties of the area will be available for taste testing, together with stands of local handicrafts products and - obviously - wine. Cultural, culinary initiatives for children and adults as well, workshops and special guests for three days dedicated to Tuscany and the fall flavours.
---