With Pitcher & Flaccomio on your side, you will find the perfect apartment rental for your long term stay in Florence
Are you a student or professional coming to Florence for a few weeks, several months or a whole year? Whether for work, study or sabbatical, if you're looking for the perfect place to stay for a length of time beyond a few days, I would recommend a long-term apartment rental in Florence as your home while in Tuscany.
You are likely on your search now, looking online for a possible place to stay. If you're staying longer than a week in one place, you'll become a "local" in many senses. In that case, you also need the expertise of locals to help you navigate the "red tape" involved with longer term rentals (did you know you need to "register" your rental contract?) as well as determine the best local neighborhood for you to stay in. If you're dreaming of a beautiful, gorgeous flat in the center of Florence or a villa with a view, then why not make your dreams come true?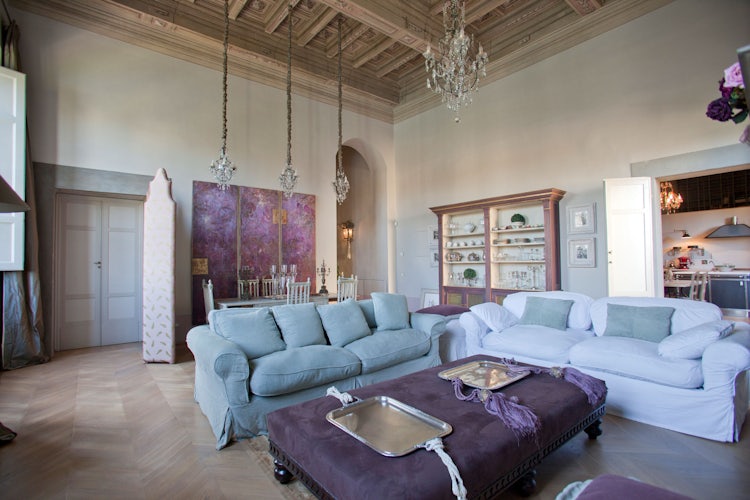 At a glance
What you gain by booking with Pitcher & Flaccomio
over 25 years of experience in sector with firsthand knowledge of properties and locations
multilingual staff speaking English, German, French, Mandarin Chinese
short and long term furnished and unfurnished rental properties
deals with owners on your behalf, no need to worry about language or cultural barriers
office location in center of Florence to offer help or advice to clients at any time
Years of experience in the sector
With over 25 years of experience in the market of both short-term and long-term rentals in Florence, Pitcher & Flaccomio has seen a lot of apartments, villas and homes in Florence and Tuscany. Every person is different and Pitcher & Flaccomio's experience allows them to perfectly match clients to the right rental, ensuring it becomes a place that will become a central part in the special memories you'll make in Tuscany. They have a wide variety of rentals, from studio apartments to independent villas, flats with terraces that boast of incredible views as well as homes with gardens and swimming pools. Some of them are perfect for large family events that bring together relatives from across the world for a week or two in Tuscany, others are ideal for small families on multiple-year working engagements in the city.
Rather than look through hundreds of listings on your own and trying to figure them out based on photos and often too short descriptions, entrust your search to Lesley and Anna Pia, the two lovely ladies who handle short and long term rentals at Pitcher & Flaccomio. This will give you access to their firsthand knowledge of both the properties and locations they have personally inspected and approved. If you browse through their website, each property, in addition to a description, list of amenities, rates and photo gallery, also lists positive as well as negative aspects for each. A final "personal opinion" on the rental highlights what is unique to that property. What is a negative for someone could certainly be a positive for another and this frank appraisal on their properties is quite refreshing. Consider if you wouldn't mind a smaller bedroom in exchange for a terrace with a view: I sure wouldn't!
Deals with owner on your behalf
Another huge plus of using the services of Pitcher & Flaccomio for your rental is that you can arrive in Florence not knowing a word of Italian: they will deal directly with the owner on your behalf, which is particularly important if you run into any problems months after you've been in Florence. While you might know some Italian by then, do you really want to figure out how furnaces are supposed to work in Italy or how the heating works or is to be turned on or off? Their staff is prepared to welcome you in English, Italian, German, French and Mandarin Chinese.
Services beyond the basics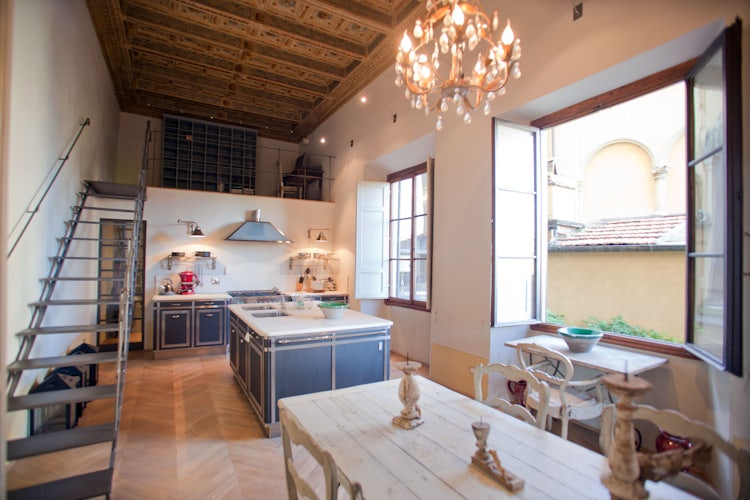 Pitcher & Flaccomio will not only welcome you to Florence and your apartment or home, but will also take care of mobile phone service with prepaid SIM cards, internet service options in case it is not offered within the rental, a welcome basket or additional shopping of basic supplies to be found upon arrival. All services that are appreciated upon arrival and ensure an enjoyable stay in your new home.
Elegance & dream locations
Pitcher & Flaccomio has a wide selection of both furnished as well as unfurnished properties in Florence and in Tuscany for you to choose from. I had never considered that someone making a more permanent move to Tuscany might arrive with many of their own personal items and needs a rental while their own home is receving their finishing touches. Whatever your needs might be, it is likely Pitcher & Flaccomio will find the right property for you. Since they also work in real estate and manage properties for owners who are not locally present, their experience and network extends beyond rentals and this works in your favor.
The properties Pitcher & Flaccomio has specialized in are quite gorgeous and elegant. Frankly, they might not meet everyone's budget at first glance but look closely, as their properties offer lower monthly rent the longer your stay is in Florence or Tuscany. It is something that many other agencies or owners are unwilling to offer, preferring to rent out for shorter stays at higher rates. That dream apartment in the center of Florence might be within your budget after all!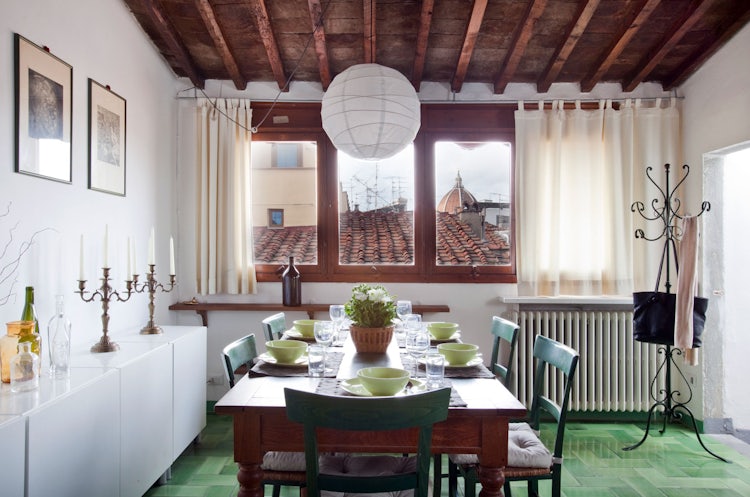 This is a Sponsored Article but reflects the honest opinion and experience of the author. More details »