The beauty of Florence is that even when you think you've seen it all, it can still hide secrets down quiet streets and keep on amazing you. This is the case when you decide to walk down unknown streets, particularly as a shortcut to get somewhere else.
So if you're heading by foot up to Piazzale Michelangelo, I suggest you take Via San Niccolò from its very start around Ponte delle Grazie instead of walking along the Arno river. Only then will you have a chance to admire several beautiful Renaissance palazzos and their treasures. The one I discovered and want to share with you today is Alessandro Dari's workshop, housed within the 15th century Palazzo Nasi-Quaratesi.
Alessandro Dari is a master goldsmith, but he is more than that: he is also a poet, a musician, an alchemist, a sculptor from the Renaissance. Originally from Siena, he studied chemistry to become a pharmacist and early on discovered he was fascinated with metals. He created his very first ring when he was 16. Florence's long tradition in the art of goldsmithery drew him but the hurdle of not gaining an apprenticeship at one of the historical workshops did not stop him: his own curiosity, studies and passion have created a self-taught artist whose workshop now has the recognition of "museum workshop" (Museo Bottega) from the Italian Ministry of Cultural Heritage in Rome, one of only six in all of Italy to receive this recognition. His work can be found at the nearby Silver Museum in Palazzo Pitti, as well as at the Cathedral Museum in Fiesole.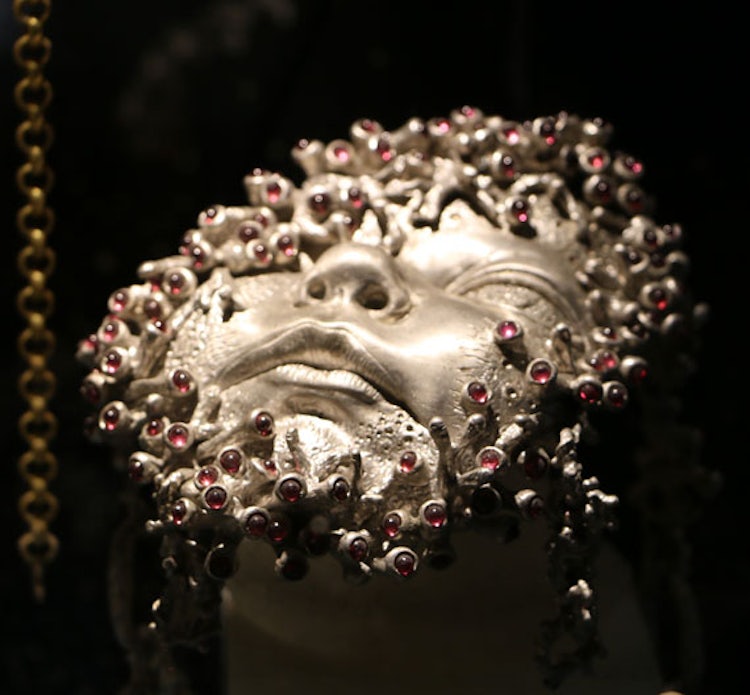 Did you know?
Did you know that many of Florence's greatest artists trained in the art of goldsmithing? These include Filippo Brunelleschi (architect of the amazing dome crowning Florence's cathedral), Lorenzo Ghiberti (who created the "Doors to Paradise" on the Baptistery) and Benvenuto Cellini (whose "Perseus with Medusa's Head" statue stands triumphantly under the Loggia dei Lanzi in Piazza della Signoria). Their own workshops trained the likes of Donatello, Paolo Uccello and Antonio Pallaiuolo.
If you think a goldsmith only creates jewelry, you need to step into Dari's workshop to realize that is too narrow a definition. Alessandro Dari is really a sculptor who just happens to work with gold and other precious metals to imagine and create beautiful works of art, whether you decide to wear them or not. Some of them are definitely just to be admired, but while he has created several collections to group his work throughout his career, the unifying theme of rings definitely has created many works that can also be worn, maybe even if just on special occasions.
Dari's workshop is set up much like Renaissance-era workshops in Florence, with an exhibition area displaying products and another dedicated to the workspace where the artisan and apprentices create. Dari's workshop is open to students, today's modern apprentices, who wish to learn the craft or perfect their own work with the master goldsmith.
The Collections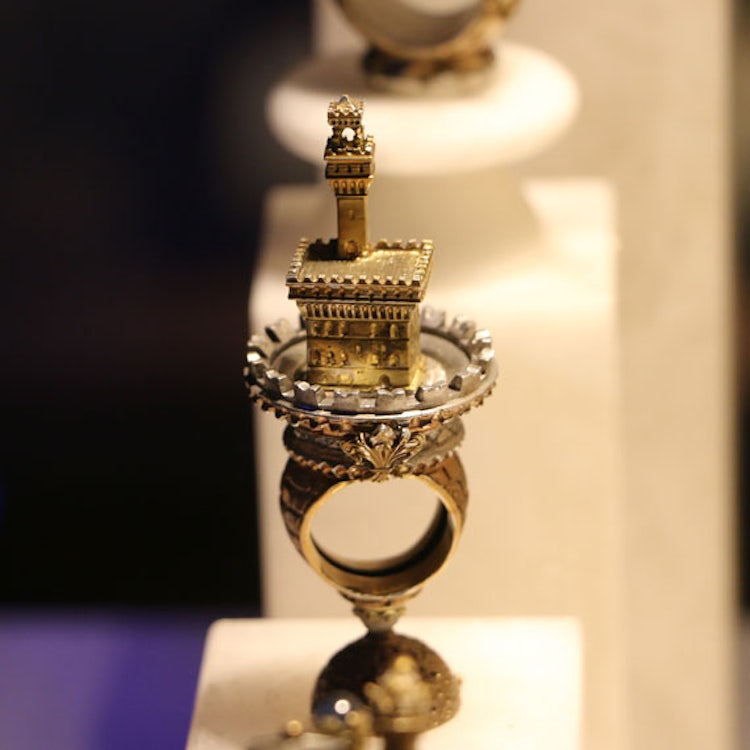 Dari has grouped his work into collections by theme. They reflect his creative inspiration through the years and experiences he was going through. One is dedicated to castles, another to churches, another to angels, yet another to the moon and another to crowns. He has several wedding rings: with their matching/complimentary designs, these would make truly unique pieces to cherish forever with your loved one. There are too many collections to list, many quite different and special so I share the many photos I took and encourage you to seek out his workshop to visit and see them for yourself. You'll see that jewels here are created for their artistic and emotional significance, and while many can be worn, they are also just waiting to be admired. Thence the museum-exhibition space is perfect!
Dari doesn't just create jewelry: he has also created a machine that "perceives" time and mood, another sculpture that seeks to capture null time called "Moon Time" and is currently working on creating a collection of music boxes. In my humble opinion, the rings and small pieces created by Alessandro Dari are truly magnificent works of art when you realize how much detail is in such a small piece - a true sign of genius and mastery of his art!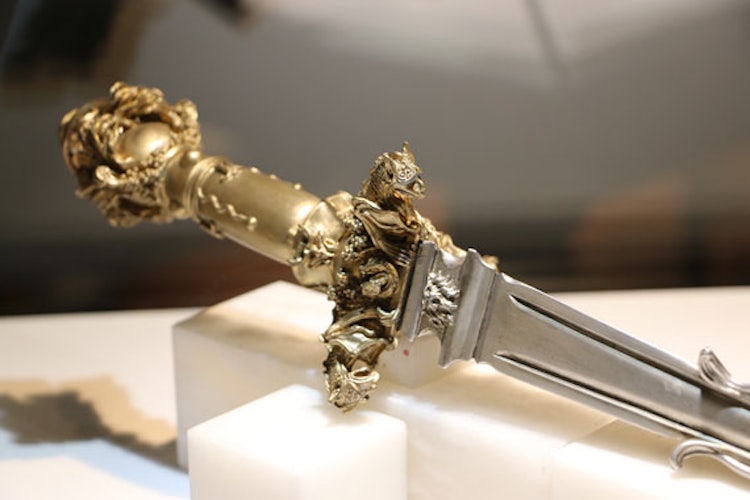 The Museum-Workshop/School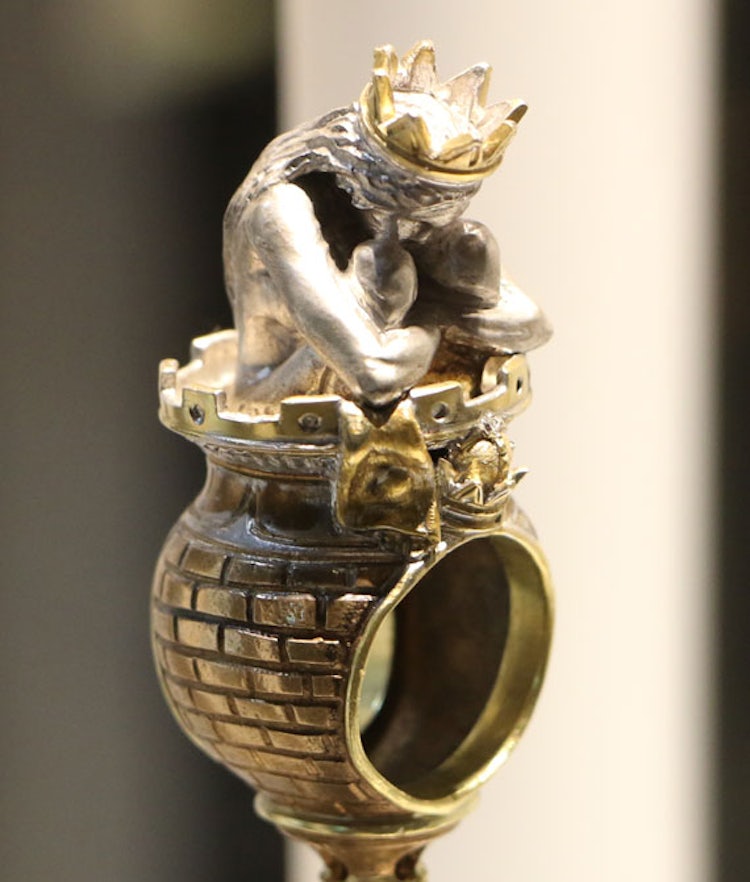 Dari is in the San Niccolò neighborhood, an ancient part of the Oltrarno that dates back centuries. Many of the palaces in this part of Via San Niccolò do not have storefronts as they are centuries-old palaces for Florence's patrician families, and certainly don't have bright "welcome tourist" signs outside leading you to their door. It is quite hard to just stumble upon Alessandro Dari's workshop, so he has been forced to add a yellow sign at each end of Via San Niccolò to show wanderers the way. My hope in sharing my discovery of his workshop is to make you seek out his workshop when you visit Florence.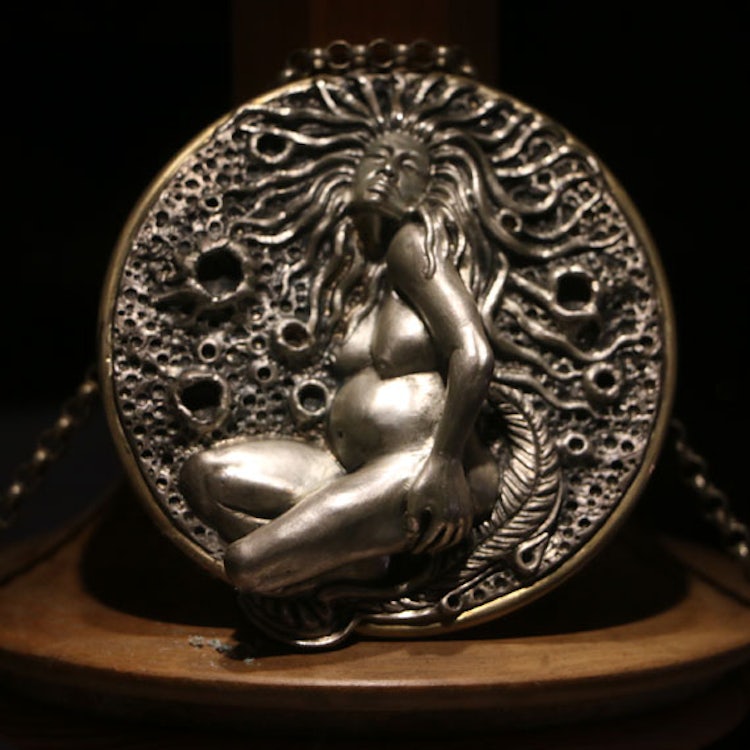 Don't be hesitant to walk in: it is likely Dari himself will come out and guide you around his museum-shop and answer any of your questions, as he did mine. A visit to Dari's workshop is your chance to walk off the beaten-path in Florence and appreciate beautiful art pieces, with the possibility that you might be able to take one back home. I certainly eyed the rings and earrings with that thought in mind; I am planning on a return visit soon!
Alessandro Dari
Via di San Niccolò 115/R
Oltrarno area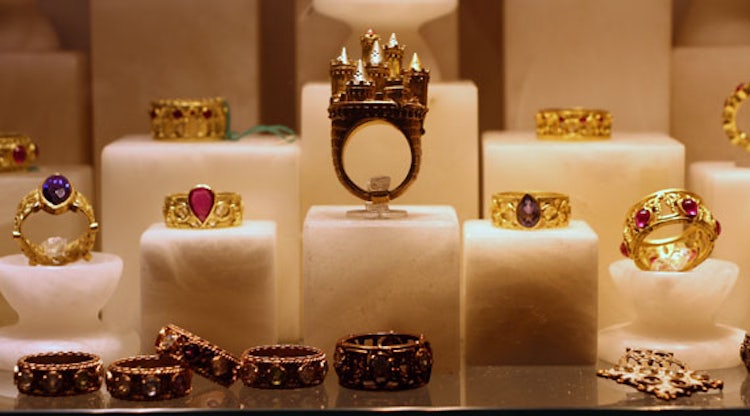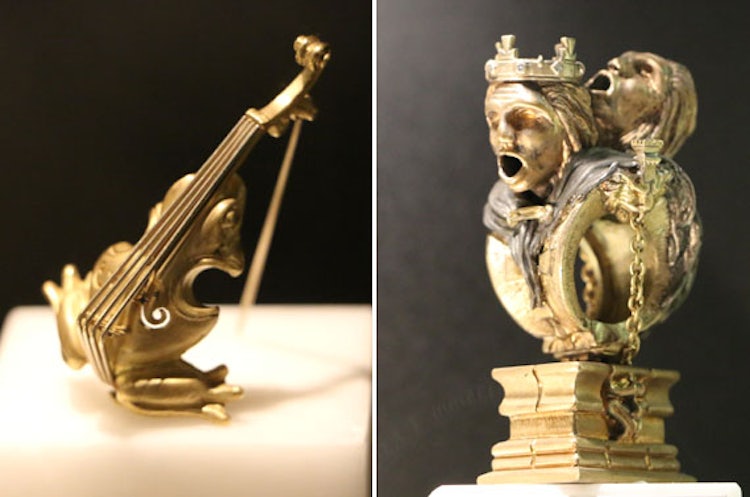 Finally, this short video by Florence, Art, Fashion gives a great view of both the palace, the workshop and the museum-exhibition space!