and the areas surrounding Florence
Coinciding with the the arrival of Spring, March has long since been considered the "month of re-birth". In this period nature awakens from the depths of winter, the air fills with the heady fragrance of the blossoming, colorful flowers and plants and the sweet sound of the chirping birds is a constant serenade. You will find renewal not only in the calendar, but also in the museums with new exhibits opening up. There is a slight warming of the air and the days, which are already boasting longer daylight hours, are announcing the beginning of a "bella" season.
Since Easter Week falls between March and April in 2018, we suggest that you also have a look at our article which gives a over overview of the many events programmed covering Holy Thursday (March 29th), Good Friday (March 30th), Easter (April 1st) and Pasquetta (April 2).
You should be aware of some special holidays which are always celebrated in Italy this month.
Italy | FESTA DELLA DONNA | March 8
celebrating women & their role in society
This holiday started after a tragedy in the USA, and has grown into an annual event highlighting the important role of women in today's society. Many have forgotten the origins, and use the day as good excuse to gift small bouquets of the yellow mimosa flowers which can be found in bloom and an evening out for the ladies or better yet, in couples. The Italian and Florentine cultural scene normally grants free entrance to women to the city and state museums … however the official communication doesn't arrive until the first week of March - we will keep you updated.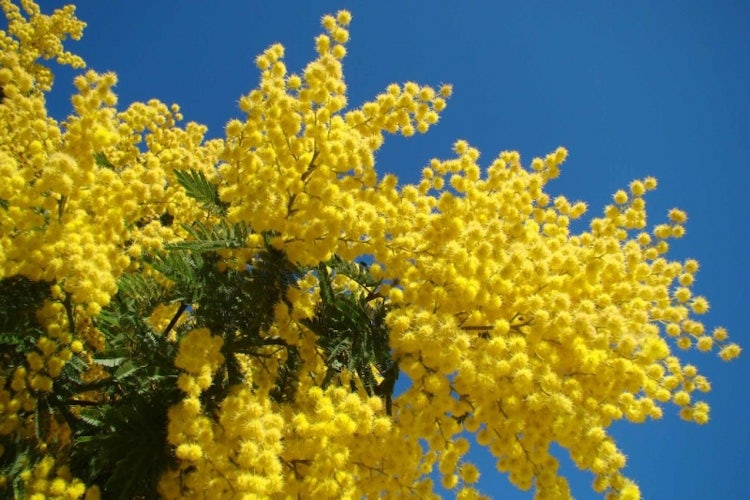 ---
Italy | FESTA DEL PAPA' | March 19
or as the Tuscan's say Festa del Babbo
All of Italy refers to the father figure as papà, in fact it is only in Tuscany that they use the word Babbo (even Pinocchio, born in Collodi Tuscany, used this endearment when talking to his father). Italy celebrates all fathers/papà/babbo on the holy day dedicated to San Giuseppe (St. Joseph) which is March 19th. So give your Dad a hug (or a call, if he isn't with you in Tuscany now) and head over to the pastry shops which will be filled with "fritelle", fried dough and rice balls covered in sugar.
---
And with this, just as in the world of nature, even the cities and small towns of Tuscany seem to begin to wake up from their winter hibernation. There are more tourists strolling around and the first of the seasons folkloristic events and sagras are being advertised - a true symbol of the rich and strong cultural identity of Florence and Tuscany that will always delight and amaze.
State Museums in Florence | FREE ENTRANCE | March 4
It is a standing appointment the first Sunday of every month, free entrance into some of our favorite Florentine museums. Check our calendar to see if you can find a new place to discover and explore.
Check our list of State Museums in Florence
---
Scarperia | COLLEZIONISTI IN PIAZZA | 1st Sunday of March
Antiques in the Square
Actually, the first Sunday of month heralds this event in Scarperia. Just imagine a stroll through this picturesque town center to find a wide range of goodies including vintage, antiques, clothing, and more, Stands are set up from 8:30 am to 7:30 pm.
---
Panzano in Chianti | APRILANTE | 1st Sunday in March
Handcrafts & Vintage
We know they call the fair "April"ante, but it really goes all year round! This monthly market in the streets of this charming town in Chianti is where you will find hand crafts, vintage and delicious typical foods and all of it this is just outside in the countryside surrounding Florence.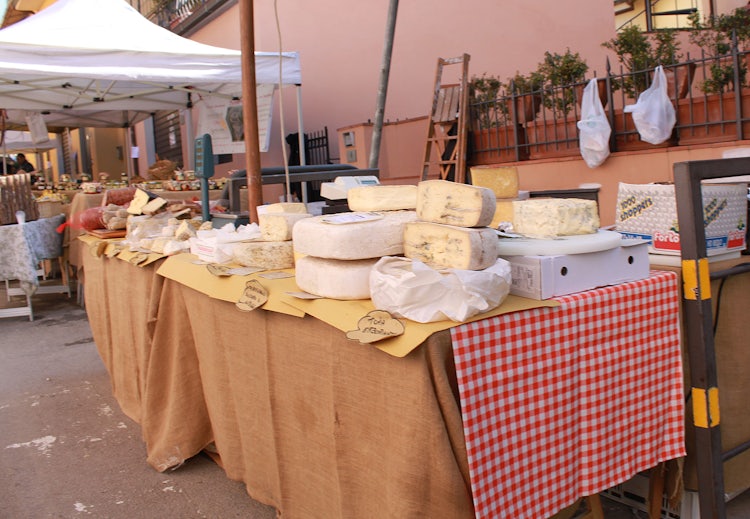 ---
Florence | ARRIVANO I SALDI | Jan 5 - Mar 5
I don't like sales. Said no one. Ever.
The last few days of winter saving sales. After having had time to hit the museums and monuments, what can be better than coming to Florence during the winter sales? Ending on the 5th of March prices will be slashed not only at the outlets but even the great fashion designer stores and small boutiques. Dust off that credit card and explore.
---
Santissima Annunziata | CAPODANNO | March 25
Feast of the Annunciation
The calendar may say we fly into the new year on the 1st of January, but history once had us change years on the 25th of March. This is day in which the Catholic Church placed the Feast of the Annunciation and thus the beginning of a "new" year. And even though the Gregorian calendar went into effect in the year 1582, the Florentines (and even those in Pisa) still held to tradition until the year 1749, when Granduca Francesco III di Lorena forced everyone to recognize ONLY the 1st of January. Our suggestion is to head towards the Basilica della Santissima Annunziata for the celebrations.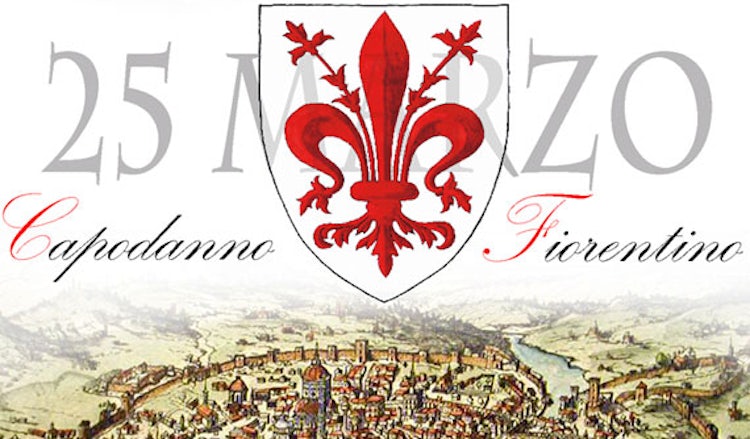 ---
Fortezza da Basso | ANTIQUES FAIR | 3° weekend of March
Looking for something special?
An un-missable occasion for grabbing unique and even prestigious antique pieces.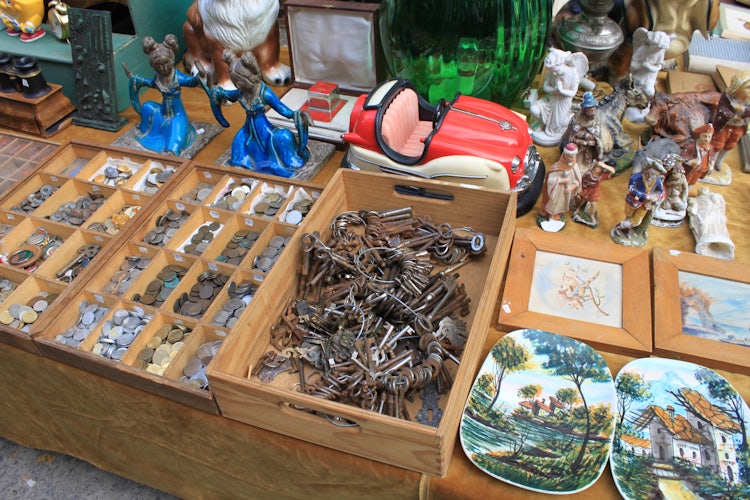 ---
Greve in Chianti | IL PAGLIAIO | Every 4th Sunday of March
Organic and Artisan Market
Piazza Matteotti is filled with locals who feature goods from their gardens, their kitchens and their workshops. Often you will find not only great bargains, but music and opportunities to do some taste testing.
---
Largo Pietro Annigoni | FLEA MARKET | 4° Sunday of March
Traditional vintage festival
Here you can grab a cappuccino at a nearby bar and then search the stands for the best-ever surprise in vintage books, art, glassware and more.
---
City Center | URBAN TRAILS | 2 & 3 Marzo
An thrill for all levels of skill
Firenze Urban Trail is not just a city trail, it is a cultural event tied to places that are symbols of art and architecture. The paths pass through not only the main city but also in the countryside surrounding Florence, it is a trail event in Italy with three different races to satisfy each participant's level and skill.
---
Villa Bardini | FIREWORKS | March 24
Light up the Florence sky
The 24th of June is when Florence celebrates their patron saint, San Giovanni and on this particular summer evening you will be treated to a spectacular fireworks display. But this year, there is no need to wait till June! On the 24th of every month. Villa Bardini will give you a taste of what's coming up with a mini one minute show. This initiative is actually combined with a visit to the museum and a conference each month, which features a theme tied to the final even in June. The conferences are held in Italian only, and are followed by a buffet which you will need to reserve in advance.
---
Certaldo | FESTA DEL TARTUFO | March 9, 10, 11 - 16, 17, 18 - 23, 24, 25
XXIV Edition of the Truffle Fest
What could possibly be more enticing than a lovely setting with savoury foods? The town of Certaldo offers a delicious menu based on the specialty of the season, the prized Marzuolo Tartufo. Be sure to save room in your itinerary & your appetite for these delight.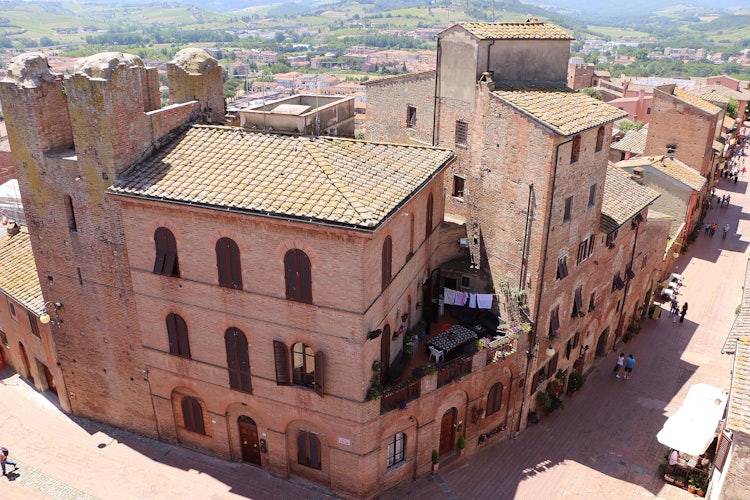 ---
Stazione Leopolda | FUORI DI TASTE | March 10 - 12
excellence in taste and food lifestyles
Taste is the name of Italian fair dedicated to good eating and good living. It is attended, not only by the top figures in the international gastronomic and catering trade, but also public passionate foodies. Are you one of these foodies?
---
Mugello Circuit | HANKOOK 12h | TBA
INTERNATIONAL ENDURANCE SERIES
Held for the first time in 2014, the Hankook 12H MUGELLO has become a regular fixture on the calendar of the 24H SERIES powered by Hankook. The challenging circuit of the International Autodromo in Mugello is a popular venue among drivers and teams, and even more exciting when you hear the roar of those motors and the skill of the drivers.
---
Piazza SS Annunziata | FIERA DEL CIOCCOLATO | March 2 - 11
All you need is love. But a bit of chocolate every once and awhile doesn't hurt.
or at least that is what Lucy van Pelt, in Charles M. Schulz, Peanuts, tells us!
Just in time a pre-Easter treat, Florence offers the sweet and bitter flavours of chocolate in all of its splendor. Don't miss out on the events, the cooking shows and parties or simply take the afternoon to stroll the stands which feature artisan chocolate crafters from all over Italy.
---
Editor's Note: This article was updated and revamped on February 25, 2018 to make sure we're giving you up-to-date info, if the dates have not yet been announced then we indicate TBA (to be announced)