What better time than Christmas to enjoy the beauty of Florence? The city, dressed up for a party, is even more fascinating, and walking in the streets lit up with traditional Christmas decorations and lights provides undoubtedly a unique experience for anyone visiting at this time of the year.
Those who will find themselves in a Florence surrounded by holiday cheer, will also have the opportunity to participate in special and guided tours designed specifically for this period. Among the many offers, we have selected just four that we think will be perfect for all tastes and ages:
PRIVATE TOUR IN THE OLTRARNO AREA
A guided walking tour of about 3 hours through the the characteristic workshops of the Oltrarno, one of the most authentic and fascinating areas in the center of Florence. The guided tour also includes a stop at one of the prettiest cafés in the neighborhood to enjoy an espresso or cappuccino.
A VERY SPECIAL EXPERIENCE FOR CHRISTMAS NIGHT
This tour will take you through the streets of the historic center of Florence on the most magical night of the year. Maybe, upon studying the night sky, you might even catch "Babbo Natale" passing overhead… 😉 The tour starts at 11pm and lasts about 3 hours.
Check availability & book now »
A GUIDED WALK FOR THE WHOLE FAMILY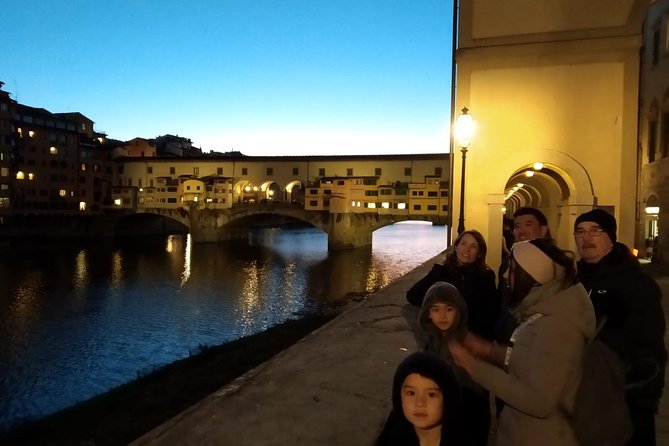 This afternoon guided tour is designed specifically for families with children: in two and a half hours, you will see some of the most iconic locations in the city exploring each with fun kids activities and games.
DISCOVERING THE CHRISTMAS MARKET WITH A COOKING LESSON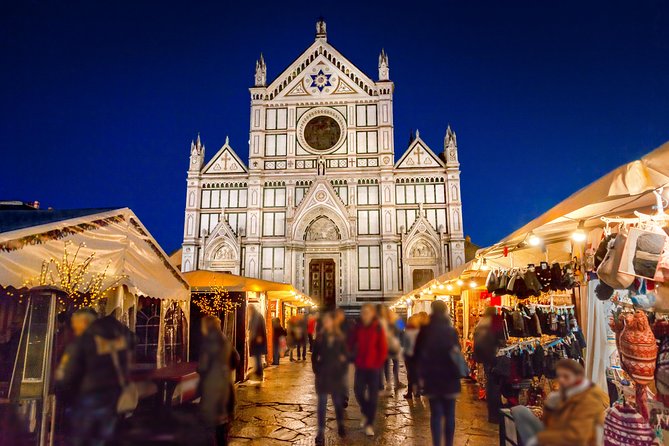 First visit the traditional Christmas market set every year in Piazza Santa Croce together with your host, who will share local Christmas traditions and what is holiday food in Florence and Italy. Then continue on to a cooking class with a holiday party menu, including how to make two types of fresh pasta at home and a holiday dessert at your host's home. The tour lasts 6 hours and includes either lunch or dinner (start at 10:30am or 5pm).