On the evening of Tuesday, March 9, the Italian central government decided to extend restrictions on the movement of people across the entire country to limit the spread of coronavirus, effective as of March 10.
The special quarantine measures affect the entire nation of over 60 million people. We have been told to stay at home and avoid all non-essential travel. The decree lasts until April 3.
So what can we do – or not do – right now?
Don't travel
Our movement is severely limited. You can move about for 3 reasons:
to go to work, although many are encouraged to work from home where possible
for health purposes/emergencies
for basic necessities – like to go buy groceries
People who have actually tested positive cannot leave their homes for any reason, and if anyone is showing signs of a fever or respiratory symptoms, you should stay home, limiting your contacts with other people and call the hotline to have information on whether you should go to the hospital or not.
ATAF public buses are now running on a "no school" schedule (means less buses) and people cannot get on the bus from the entrance near the bus driver. You need to board from the middle or last doors in the back, and TRY to maintain your distance from other people on the bus. It seems it isn't a large problem, as many are choosing to skip the bus and walk or ride places if they need to go out.
Don't gather or socialize
Since we had already been told to avoid socializing in large crowds but many were ignoring it, this last decree decided they had to outright be banned.
All gatherings in public places or open to the public are prohibited. This includes:
all public events that had been planned, including trade fairs, congresses and meetings
all sporting events, including soccer matches which were being played with closed doors
ski resorts shut down
swimming pools, gyms, spas, wellness centers are now closed
nightclubs, cinemas, theaters, casinos were shut down on Sunday
museums and cultural venues such as libraries have also been closed since Sunday
schools and universities are closed, all exams cancelled since the Thursday prior, March 5

What remains open
For now, restaurants and bars remain open from 6am to 6pm, mainly to serve the people who are still working outside of the home. They had to ensure there was at least a meter around each patron. Of course, if you are a visitor know that you have to plan to eat out around these hours.
Many, however, are choosing independently to close down completely, considering the lack of customers and to also not put themselves, their employees and customers at risk.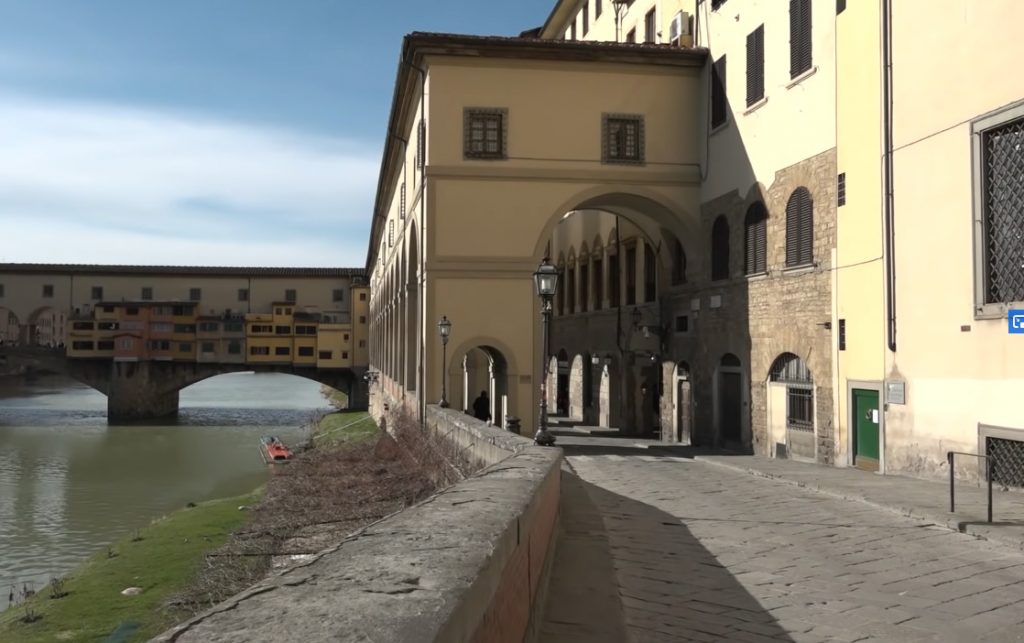 Supermarkets will remain open to provide basic necessities, ensuring that there is no overcrowding at any time. We have been told only 1 person should go shopping, to avoid even couple shopping together.
Religious institutions are open but also offering space of at least a meter for each person but all ceremonies, including baptisms, marriages, holy communions and funerals are banned. Mass is also not being conducted, you can find it on TV in the morning if you want to watch it.
While shopping malls and department stores have not been told to close down completely, they do need to close on the weekends.
The #UffiziDecameron
The Uffizi Galleries, like the rest of the museums in Florence, have closed since Sunday. The museum has just launched a social campaign inspired by Giovanni Bocaccio's "Decameron", written in the mid-1300s during the Black Plague. In the book, divided into novellas, 10 young people have fled the city of Florence to take refuge in a villa on the hills overlooking the city. Every day, each one tells a different story to combat the weariness of being in isolation.
In this same way, the Uffizi through the hashtag #UffiziDecameron on its social channels on Instagram, Twitter, YouTube and Facebook will each day share a story of the artworks within the museums, virtually bringing the secrets and treasures the museum houses to the world that right now cannot visit its halls. We applaud their quick acting and decision to bring the beauty of the museums to the public which cannot currently visit Florence.
Our own personal experience
We are on day 2 of our lockdown and the streets in Florence are mostly deserted, giving us hope that people are following the decree and being more careful from all points of view.
We are trying to stay positive and organize activities to keep the kids busy – paints, salt dough, mosaics, coloring, multiplication tables – while also trying to work. Today, we hazarded a walk out in the middle of the day to get some air and sun along the Arno away from the center. We have read we can do these types of outings, as long as we keep away from gathering with other people. There were quite a bit of people out, all trying to maintain distance. It is a bit surreal environment to be in, it seems like we are stuck on a Saturday when there is no school with the limitation that we cannot go out. We have a well stocked kitchen but with no major stocking – we plan to go buy bread, vegetables and other necessities as we need them.
Photos in this post were not taken by me, they are from an article on the La Repubblica newspaper from yesterday which can be viewed online here: https://www.youtube.com/watch?v=BuEamAHekMQ