On one day only, this Saturday, December 3rd, the city will become the setting for string musical concerts, the first edition of the String City festival. From the Niccolini theater to the Marino Marini museum to the ex-prison Le Murate, the 40 concerts will bring guests to many cultural locations generally off-the-beaten path, as well as many other well-known spots such as the Baptistery, Santa Croce, Palazzo Medici-Riccardi and Palazzo Vecchio. If you love string instruments, from the violin to the piano, from the harp to the guitar, this is your chance to spend the day listening to incredible concerts for FREE. From classical to pop music, there is a variety of choices for everyone's tastes. The concerts start at 9:30am and continue until 11pm.
Participating in the all day string festival are the Fiesole School of Music, the Orchestra della Toscana with the Orchestra da Camera Fiorentina, the Music Conservatory "Luigi Cherubini" and, last but not least, the Opera di Firenze with its Maggio Musicale Fiorentino.
Don't waste time though: many of them require reservations considering limited seating spaces and after those are filled, you'll be placed on a waiting list. Show up 20 minutes before the concert; your spot is reserved up to 5 minutes before the concert, after that, your spot will be given to those on the waiting list or present to get in.
While the concerts are free, some of the venues will still charge an entry fee if it is generally requested. Take a look at some of the concerts we've highlight below, then check out the full calendar on the official website http://www.stringscity.it/  The best way to find something of interest is to search by the type of music you're interested in or by time of day on the search box to the left on the site. Or by location through this map: http://www.stringscity.it/mappa-eventi (if you don't see the map, try a different browser).
You can book directly online (site uses Eventbrite) until Friday, December 2 at 2:30pm, after that you will have to book by phone at 366-977-1128 (Friday 10:30am-7pm and Saturday 9am-9pm). If you need to cancel, call the same number – please do so as it seems that spaces are going fast!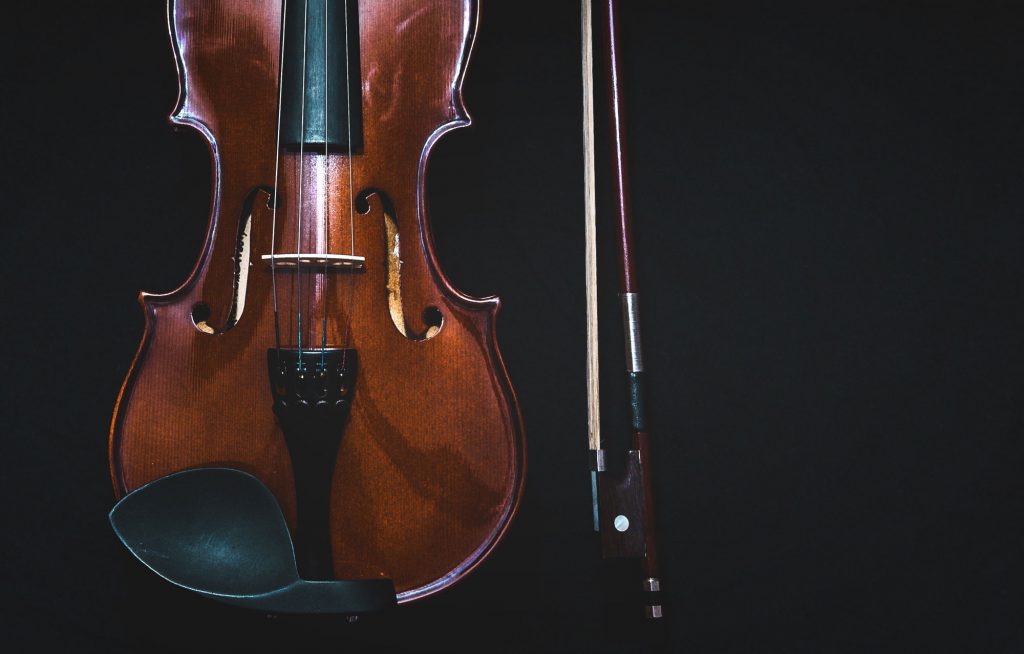 Pitti Palace – Sala Bianca – Piazza Pitti 1
Opera di Firenze/Maggio Musicale Fiorentino
11am (20 minutes)
First violin from the Maggio Musical Fiorentino, Domenico Pierini, will play on a precious Stradivari, "the Vesuvio" from 1727 from the Cremona Museum of the Violin. This is a major event with the mayors of Florence and Cremona present, Dario Nardella and Gianluca Galimbeni so it is likely already sold out (just checked, yes it is).
Le Murate – Sala Keey La Rocca – Piazza delle Murate
Orchestra della Toscana
Homage to An American in Florence, Terry Riley
3:30pm
Cenacolo di Sant'Apollonia – Via XXVII Aprile
Opera di Firenze/Maggio Musicale Fiorentino
Luigi Papagni in musica
10am – 12:30pm
Accademia di Belle Arti – Cenacolo – Via Ricasoli, 66
Opera di Firenze/Maggio Musicale Fiorentino
Ottetto di Mendelssohn
9:30 am – 10.30am
Archivio di Stato – Auditorium – Viale Giovani Italia, 6
Ottetto di Mendelssohn
9:30 am – 10.30am
Museo Bardini – Sala della Carità – Via dei Renai, 37
Violin Solo – Bach, Eugène Ysaÿe, Fritz Kreisler
4pm
Museo Fiorentino di Preistoria – Conference Room – Via dell'Oriuolo, 14
Quintetto Barocco
3pm – 4:30pm
Gucci Museum – Piazza della Signoria 10
Fiesole Music School
A bit of… Baroque to Rock
11 am
This is just a selection of a few I found still with spots open… useless to mention ones no longer available, right?
This is the list of the locations for Saturdays' Strings City:
Accademia delle Arti del Disegno
Accademia di Belle Arti di Firenze | Cenacolo
Archivio di Stato di Firenze | Auditorium
Archivio Storico del Comune di Firenze | Salone di Consultazione
Biblioteca delle Oblate | Nuova Sala Conferenze e Sala Storica
Biblioteca Marucelliana | Salone di Lettura
Biblioteca Nazionale Centrale di Firenze | Sala Galileo
Biblioteca Thouar | Sala Altana
Cenacolo di Sant'Apollonia
Chiesa di San Carlo dei Lombardi
Complesso Monumentale di Orsanmichele | Chiesa di Orsanmichele
Gabinetto Vieusseux | Sala Ferri
Galleria Palatina | Sala Bianca
Giunta Regione Toscana, Museo Casa Rodolfo Siviero
Gucci Museo | Sala Social
INAF Osservatorio Astrofsico di Arcetri | Biblioteca
Institut Français Firenze | Sala Cinema
Le Murate. Progetti di Arte Contemporanea | Sala Ketty La Rocca
Liceo Artistico Statale di Porta Romana e Sesto Fiorentino | Gipsoteca
Museo Bardini | Sala della Carità
Museo Casa di Dante | Sala Conferenze
Museo degli Innocenti | Verone
Museo dell'Ofcina Profumo Farmaceutica di Santa Maria Novella | Sagrestia
Museo della Casa Fiorentina di Palazzo Davanzati
Museo di Casa Martelli
Museo Fiorentino di Preistoria "Paolo Graziosi" | Sala Conferenze
Museo Galileo | Sala Maria Luisa Righini Bonelli
Museo Marino Marini di Firenze | Sacello del Santo Sepolcro (Cappella Rucellai)
Museo Novecento | Sala Altana
Opera di Santa Croce | Cappella Cerchi
Opera di Santa Maria in Fiore | Battistero di San Giovanni
Palagio di Parte Guelfa | Sala Brunelleschi e Sala dei Gigli (o delle Udienze)
Palazzo Medici Riccardi | Locali scavi archeologici e Sala Luca Giordano
Palazzo Strozzi
Palazzo Vecchio | Sala d'Arme
Teatro della Pergola | Teatro e Foyer delle Colonne
Teatro Niccolini
Villa Bardini | Salone