Up until summer 2012, if you were getting married in Florence you went to city hall.... in a city such as Florence, that is still pretty special since that means inside Palazzo Vecchio. Marriages take place in the "Sala Rossa", or Red Room, which is sumptuosly decorated in red, from the curtains to the chairs to the table cloths.
The city of Florence has decided to get a little smarter and offer the possibility to get married outside of the Sala Rossa, including two other sites within Palazzo Vecchio: the magnificent Salone dei Cinquecento, the heart of Palazzo Vecchio and the Sala di Lorenzo in the museum section. This means an extraordinary wedding surrounding by masterpieces by Michelangelo and Vasari!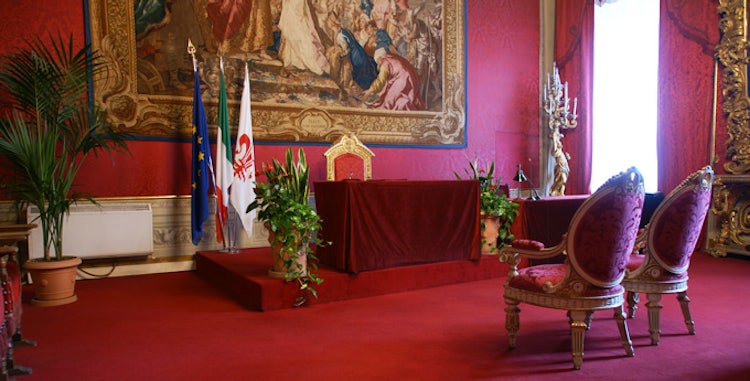 Additional locations include:
- the Rose Garden below Piazzale Michelangelo from which you enjoy a beautiful view over Florence amidst the beautiful scent of roses when they are flowering (pictured above)
- Villa Vogel
- inside the Bardini Museum, to get married surrounded by artistic masterpieces of the Middle Ages (pictured below)
In addition to new locations, there is also the possibility to get married outside of "normal" hours which will make it easier to organize your wedding when you wanted it. Weddings can now take place Tuesdays through Sunday.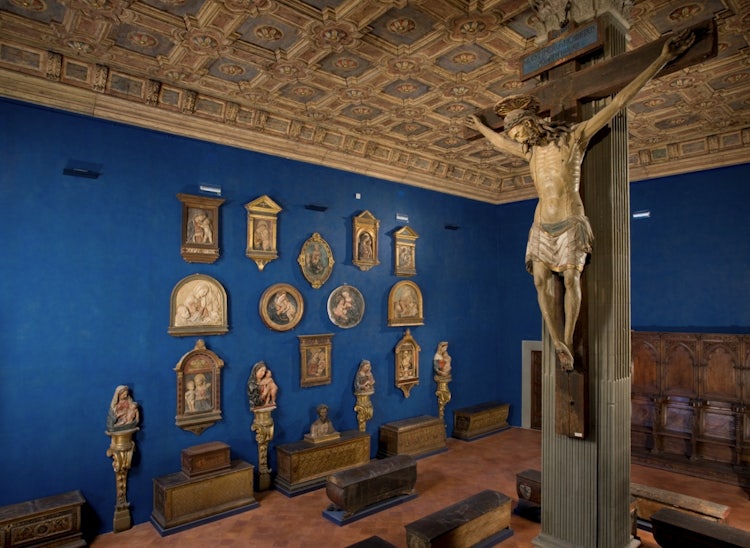 Of course, there is a price list for the new locations that depend on whether at least one fo the soon to be newleyweds is a resident in the city or not as well as the day of the wedding. Costs vary from 500 up to 2000 euro for the Sala Rossa, Villa Vogel, Sala di Lorenzo and the Bardini Museum while the Rose Garden can cost up to 3000 euro and the Salone dei Cinquecento the priciest at 5000 euro.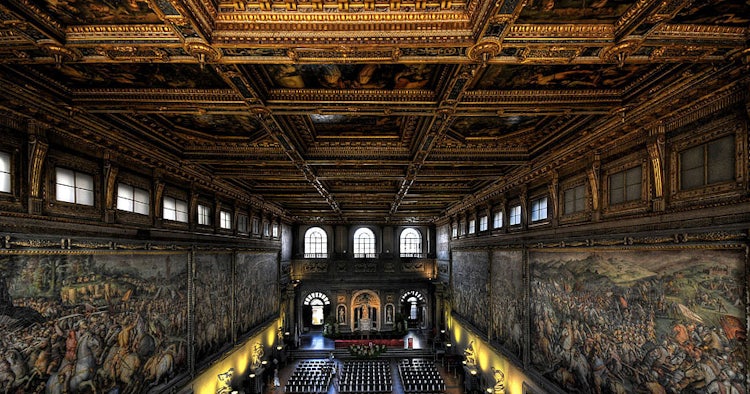 With this in mind, if you have the cash to pay for a dream wedding, get in touch with Palazzo Vecchio to organize the wedding of your dreams in other locations across Florence.
In Florence, events for large wedding guests have been held in piazzas, luxury hotels host guests, palaces and villas have been converted into beauty farms and much more. As long as you can afford to "rent public space", Palazzo Vecchio will work with you and your wedding planner to make your dream wedding a reality!
For complete costs and times/days, check out the marriage page on the City of Florence website (only in Italian). You can also call the Marriage Office at +39 055 276 8518 or email: matrimoni@pec.comune.fi.it