Have you ever considered that wine is cool and can be enjoyed with burgers and chips? If you'd like to taste Italian wines and try this interesting combination, how about participating this Thursday, February 27 at one of the most interesting wine events this month planned in Florence? Held at the Hard Rock Cafe off Piazza della Repubblica, the wine festival sponsored by Firenze Spettacolo and organized by Andrea Gori gives us the chance to try great Italian wines matched with American favorites — with the added plus of having a great setting with a live music band!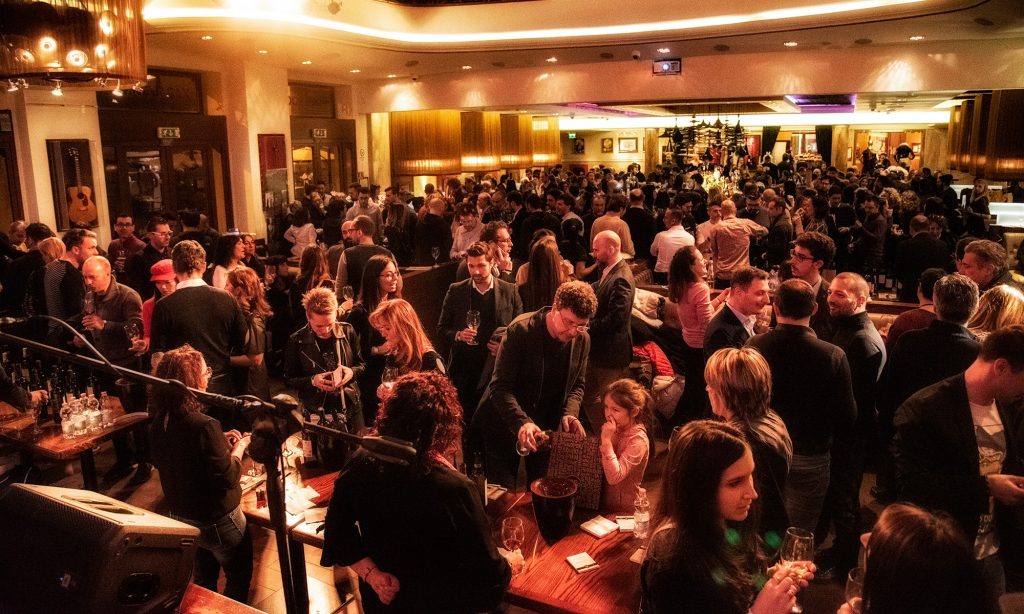 Starting at 7:30pm, this 3rd edition of the event will see the Hard Rock Cafe transformed to allow guests to sample wines from Lombardy including Franciacorta and other Italian sparkling wines to young, fresh red and white wines from Veneto, Sicily, Sardinia and Tuscany while eating delicious finger-sized foods from the US and Italy. The location, home of classic rock music, is ideal for the wine festival God Save the Wine to offer a "rebellious" break from traditional wine tasting events. The aim is precisely to offer innovative wineries producing fresh, vibrant wines the opportunity to be sampled both with the traditional Italian flavors such as bruschetta and salumi but also with dishes – such as burgers – not generally paired with wine. This, of course, includes sparkling wines from Northern Italy and fresh wines from Tuscany, from the Maremma area in southern Tuscany to the Chianti Classico region to the area just outside of Pisa which unexpectedly (for many) is producing high quality modern wines with the intense flavors of the Tuscan territory. Guests will also get a chance to sample artisan beers from just outside Florence as well as distilled liquors from across the peninsula.
Live music will be provided by the Last Minute Dirty Band.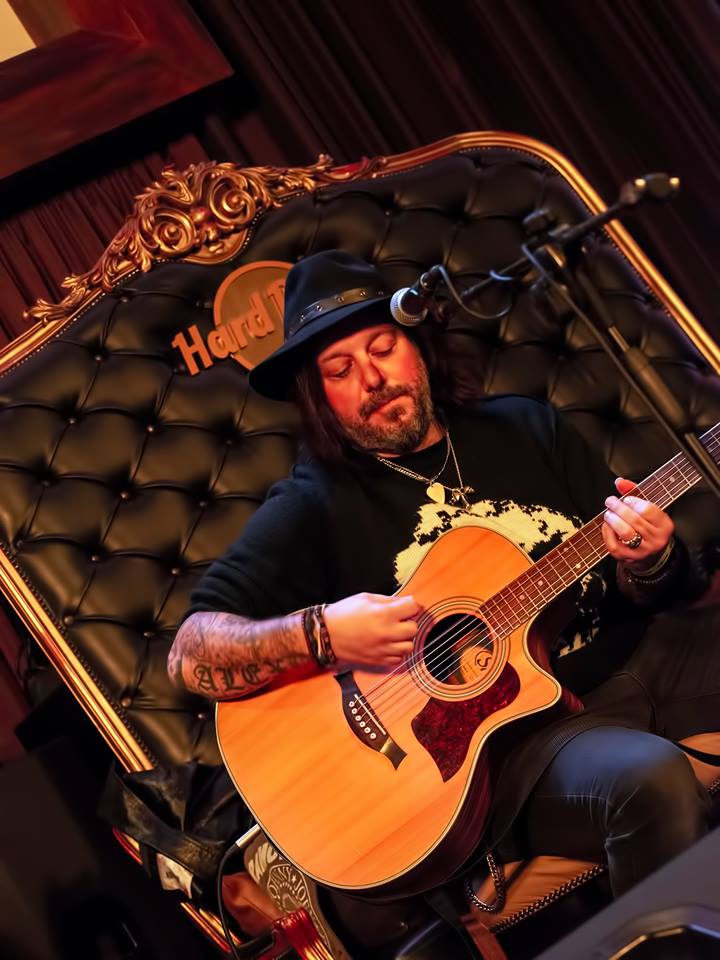 The private event requires booking: you can send an email to info@firenzespettacolo.it or call 055 212911 to book or ask more information. You can also book online here to skip the line at the Cafe: https://shop.link2ticket.nl/S/Event/A1hXcUMFfV1EVQ/A1hXcUMFdlpEUw
Cost for the event is 30 euros. The location is the Hard Rock Cafe – via de Brunelleschi 1 – Tel 055 277841.
Here's a list of the wines that will be at the event, with the food menu just below which includes appetizers, the main course (hot and cold) and dessert.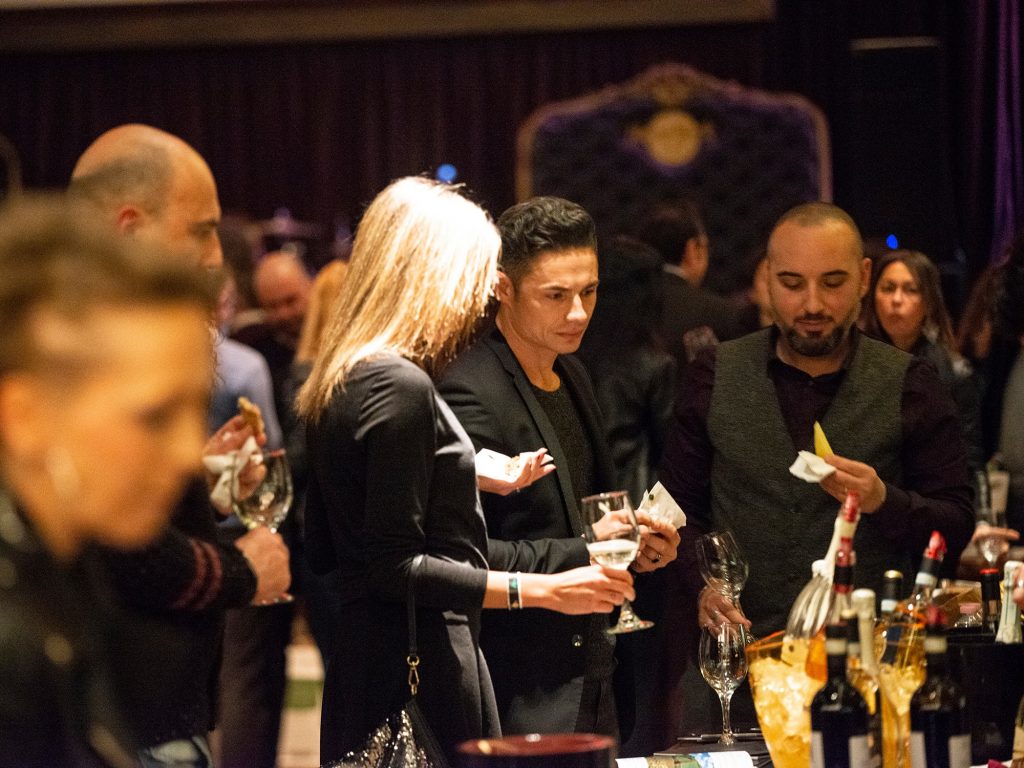 WINES
BERLUCCHI (Corte Franca – BS)
Berlucchi '61 Franciacorta Satèn
Berlucchi '61 Franciacorta Nature 2012
BOTTEGA (Bibano di Godega di S. Urbano – TV)
Sant'Antimo Rosso Doc Bottega
Gold Prosecco Doc Bottega
Millesimato Extra Dry Stefano Bottega
Pas Dose' Spumante Bottega
Brunello di Montalcino Docg Bottega
Riserva Privata Barricata
TENUTE PICCINI (Castellina in Chianti – SI)
Piccini Prosecco Venetian Dress 2019
Tenuta Moraia Vermentino Maremma Toscana – bio 2019
Tenuta Moraia Rosato Maremma Toscana – bio 2019
Piccini Collezione Oro Chianti Riserva 2016
Piccini Sasso al Poggio Toscana IGT 2016
ROCCA DI MONTEMASSI (Roccastrada – GR)
Calasole 2019 – Vermentino Maremma Toscana Doc
Syrosa 2018 – Maremma Toscana Doc
Le Focaie 2018 – Maremma Toscana Doc
Rocca di Montemassi 2016 – Maremma Toscana Doc
CASTELLO VICCHIOMAGGIO (Greve in Chianti – FI)
Chianti Classico Guado Alto 2018
Chianti Classico Riserva Agostino Petri 2016
Chianti Classico Gran Selezione La Prima 2016
USIGLIAN DEL VESCOVO (Palaia – PI)
Mora del Roveto Igt Toscana Rosso 2017
Il Grullaio Igt Costa Toscana Rosso 2016
Il Ginestraio Igt Costa Toscana Bianco 2018
Il Sangiose' Igt Costa Toscana Rosato 2018
Il Barbiglione Doc Terre di Pisa Rosso 2015
CA' RUGATE (Montecchia di Crosara – VR)
San Michele Bianco Soave Classico 2018
Campo Bastiglia Valpolicella Ripasso 2016
VILLA SALETTA (Palaia – PI)
Chianti 2015
Chiave 2015
Rosè 2018
AUDARYA (Serdiana – CA)
Audarya Monica di Sardegna DOC 2019
Audarya Cannonau di Sardegna 2018
DEI PRINCIPI DI SPADAFORA (Monreale – PA)
Syrah Spadafora Terre Siciliane DOC 2018
DE VINOSALVO
LEVITAS  Maremma Toscana DOC Rosso  2015 – Sangiovese
AUSPICIUM Montecucco DOC Rosso 2015  – Sangiovese e Shiraz
SANTARIO Maremma Toscana DOC Rosso 2015  Shiraz
GALFRIDUS Maremma Toscana DOC 2014 Shiraz
Club 957 presents Audacious Wines
Selection from various wineries
BIRRIFICIO LA FORESTA (Prato – PO)
Evergreen – Tortuga – Nemus – Bee Sting – Zefir – Sequoia – Hypnotica
MENU
APPETIZERS
Tortilla chips with salsa
Cold cuts and cheeses
Raw veggies
Assorted panini
MAIN COURSE COLD
Crostini with olive paté
Bruschetta lard and walnuts
Bruschetta with tomato
Bruschetta with mushrooms
MAIN COURSE HOT
Mini Burger
Mini Cheeseburger
Mini Veggie burger
Mini Club sandwiches
Mini Tupelo Chicken Tenders
French Fries
DESSERT
Mini caramel panna cotta
Mini chocolate mousse
Mini brownies
Check out the Instagram profile: godsavethe_wine and the official site page (only in Italian): https://www.godsavethewine.com/events/rock-the-wine-2/