Music will be a constant companion in Florence, all summer long in 2018! Both locals and tourists visiting the city can take advantage of the rich calendar of musical events which includes something for everyone, moving from rock n' roll to classical.
FIRENZE ROCKS – from June 14 to 24

The stage at Visarno Arena will host some internationally acclaimed groups, like that of Foo Fighters, Guns 'n Roses, Iron Maiden, Ozzy Osbourne and more during the festival.
The grand finale, which will close the event, is on June 24th where you can find Decibel Open Air 2018: 12 hours of music from noon till midnight with the best DJs in the electronic world.
Official Website for ticket information: www.visarnoarena.it.
MUSART FESTIVAL – From July 17 to 28

Once again Piazza Santissima Annunziata sets the stage for a series of Italian music concerts ranging from instrumental to rock. Among the events on the calendar, without a doubt, one of the more exciting events will be Roberto Bolle and Friends, set for Friday the 20th of July.
There are even a few package ticket ideas which would include dinner and entrance to the Museum of the Innocents.
You can book your tickets at BitConcerti: www.bitconcerti.it
ROCKIN' 1000. THAT'S LIVE 2018 – July 21

There will be more than 1000 musicians united to form the largest rock band in the world at the Artemio Franchi stadium. They will be performing music that will span generations and trigger emotions.
More details on the official website: www.rockin1000.com
ITALIAN BRASS WEEK – From July 22 to 29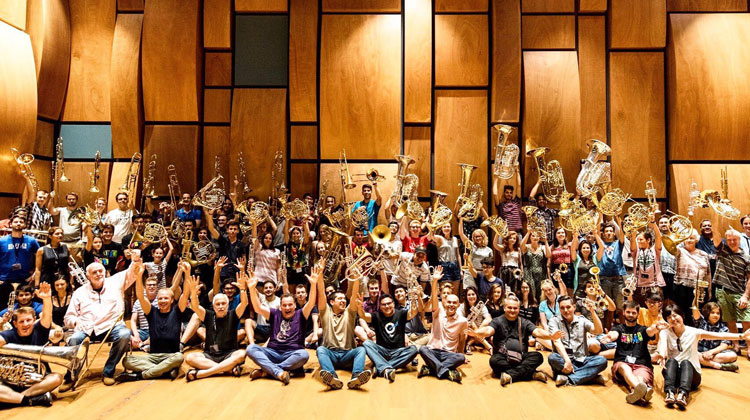 The Festival degli Ottoni is celebrating its 19th edition and will feature morning and evening concerts where young musicians will play together with more experienced and internationally recognized in the world of brass.
Among the many events planned on the program, the 27th of July small brass ensembles will board Fiacchere, a historic Florentine-styled carriage for a musical-touristic journey which will stop at several spots with the city boasting an important role in the expansion of music in Florence, and accompanied by a tour guide from the festival.
A full list of events can be found on the official website: italianbrass.com.
FIRENZE JAZZ FRINGE FESTIVAL – From September 13 to 17

Jazz will be the protagonist this September in Florence, with more than 50 concerts and exhibitions by leading jazz artists from all over the world. Follow the Festival on Facebook for updates.
The summer evenings will be lively this year in Florence, the only thing you have to do is enjoy the music!