Andrea del Sarto, the "Faultless" Painter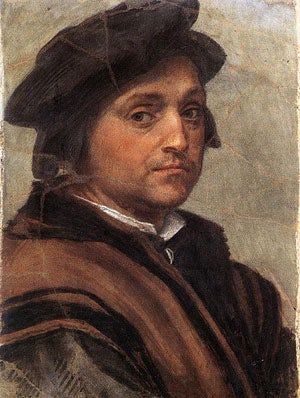 Born as Andrea Vannucchi on July 16, 1486 in Florence, he has become known in history as Andrea del Sarto due to his father's profession, who was indeed a tailor. Andrea del Sarto created magnificent works of exquisite composition and balance which were fundamental in the development of Florentine Mannerism.
His talent was recognized at a young age and was accepted as part of the Florentine "bottega" or workshop supported by Piero di Cosimo. His style was greatly influenced by Raphael, Leonardo da Vinci, and Frà Bartolomeo.
Almost immediately he began a long association with the church and convent of SS. Annunziata and received the commission to paint the frescoes in its atrium. A few years later, he received the commission to paint the frescoes in the Cloister of the Scalzo near San Marco, beautiful frescoes that are often not seen by many visitors to Florence.
His masterpiece, however, remains the Last Supper in San Salvi from 1511-1527: it survived the siege of Florence of 1529-1530 by the Spanish imperial forces because the troops themselves remained in awe of its splendid colors and beauty. It is one of the very few masterpieces outside of the city walls that were spared the destruction during the year-long siege.
In 1517, Sarto married Lucrezia del Fede, a widow whom he had used as a model for several years; she brought him property and a useful dowry. His portraits of his wife, Lucrezia (c. 1513–14 and c. 1522), show that he used her as a muse for many of his Madonnas (e.g., the celebrated Madonna of the Harpies today at the Uffizi) as well as the Virtues in the Chiostro dello Scalzo.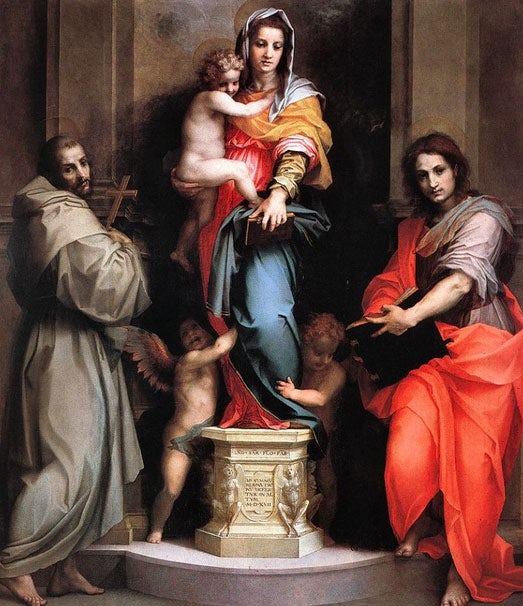 In 1518, he was summoned by the king of France, Francis I, to Fontainebleau where he was already known for his reputation as a great painter. During his time in France, letters from his wife show how much she missed him and asked him to return to Florence. For love, he renounced the popularity and success he could have known if he had stayed in France.
Returning to Florence, he continued painting in the Chiostro dello Scalzo as well as at the Medici villa in Poggio a Caiano and in the large cloister of the Annunziata.
After the siege of Florence by imperial and papal forces in 1530, at the young age of 44 he succumbed to a new wave of plague and died away from his beloved wife. He was buried in SS. Annunziata on September 29, 1530.