Trending Fashion
in the City of Cutting Edge Design
Florence takes it place along the other cities famous for fashion - Milan, Paris, New York and London. And now they have the fashion museums to prove it.
If you are looking to explore another type of beauty - then you are looking for these museums which feature the fashion of the past, present and future. It has been centuries that Florence has reigned absolute in the world of fashion, starting with the wool and textile merchants, material dyers and felters - moving up with silk traders and cultural exchanges.
But these museums cover more than just the history of where the raw material came from - they tell a story, through the changes in skirt length, heel height and plunging collars. Plan a visit to these halls, and take a stroll through time and innovation in the wonderful world of fashion.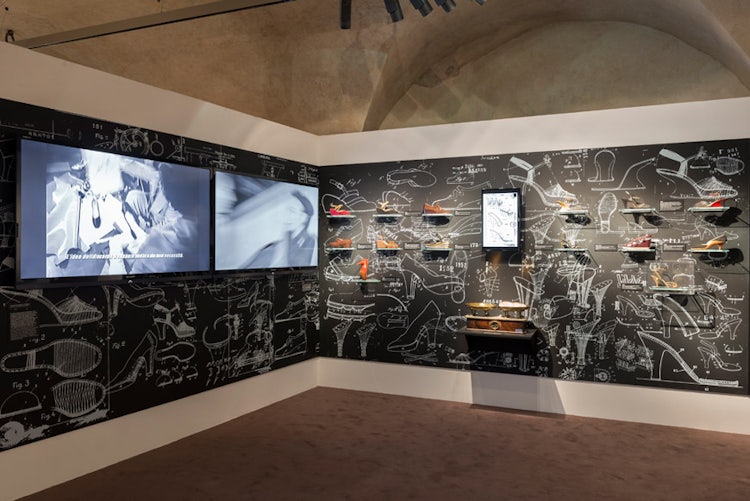 SALVATORE FERRAGAMO MUSEUM
What to expect from the museum Salvatore Ferragamo?
Where: Palazzo Spini Feroni, Piazza Santa Trinita 5/R, 50123 Firenze
Hours: Everyday from 10 am to 7:30 pm
Closed: Jan 1st, May 1st, August 15th & December 25th
Ticket: 6Euro (under 10 & over 65 free entrance)
Extra: Free Entrance on the first Sunday of the Month & Firenze Card cardholders
Official Website
For someone who has their head in the clouds of trending fashion, who follows next year's colors, skirt length and heel heights, then it is simple, expect to delve into the "history of the company Ferragamo, to the life of its founder, Salvatore Ferragamo and his creations". And thus, expect a state-of-the-art museum where the story of a family surrounded by cutting edge fashion grew with innovation, pushing boundaries like so many of Florence's avant garde artists.
Ferragamo chose to settle in Florence thanks to it's recognized centrality in the geography of taste and national style in a historic moment marked by many returns: return to order, to craft, to the great national tradition.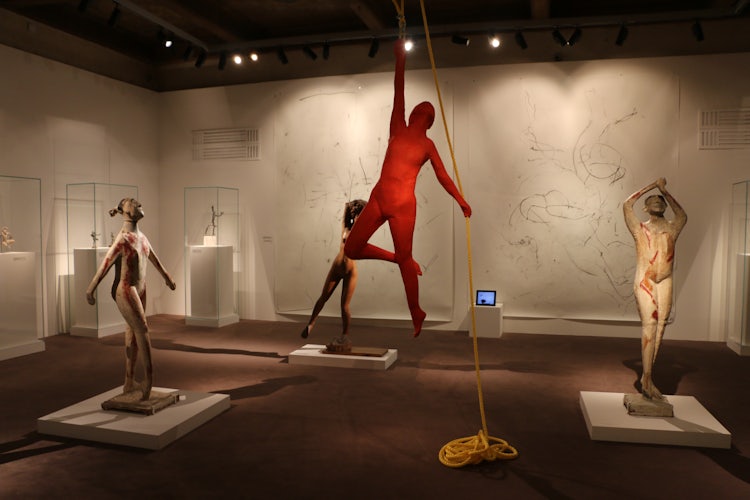 THE EPHEMERAL MUSEUM OF FASHION
As of June 2017 Florence now boasts a bonafide fashion museum if only temporary (as the title suggests), inaugurated in the pre-existing spaces of the "Galleria del Costume of Palazzo Pitti". The Ephemeral Museum is set in eighteen rooms, with almost two hundred items, including both clothing and accessories, from the mid-nineteenth century to the present. This amazing collection of top designers will only be open til October 22, 2017
Here you will find "...the world's most prestigious dressmakers and fashion ateliers, from Florence to Rome, Milan, Paris and New York, including the House of Worth; Mariano Fortuny Venice; Rosa Genoni; Atelier Emilio Schubert, Rome; Roberto Capucci, Maison Vionnet; Irene Galitzine, Rome; Elsa Schiaparelli; Jole Veneziani; Biki, Maison romana d'alta moda Carosa, Nina Ricci, Gianfranco Ferré and Christian Lacroix."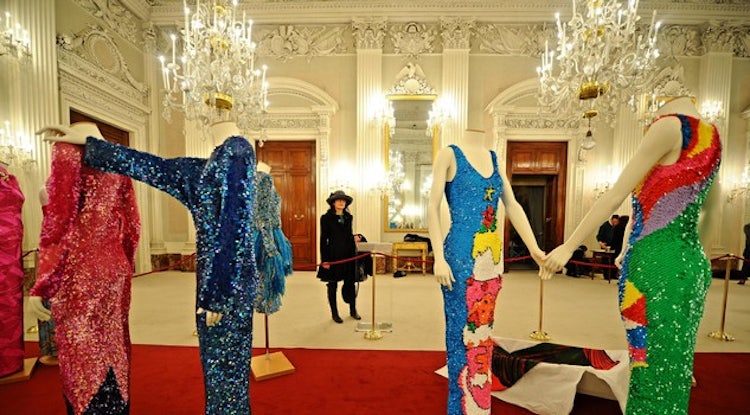 MUSEO DELLA MODA E DEL COSTUME
once known as Galleria del Costume at Palazzo Pitti
The itinerary within the museum outlines the history of fashion in the last few centuries and also houses creations of the most famous fashion designers of the twentieth century, such as Valentino, Versace, Armani, Missoni and Saint Laurent. The collection includes court dresses and gowns, uniforms, high fashion, prêt-à-porter pieces, theatrical and cinematic scene costumes and also houses creations of the most famous fashion designers of the twentieth century, such as Valentino, Versace, Armani, Missoni and Saint Laurent.
...besides gathering and showcasing Italian fashion heritage and organizing two major exhibitions a year, ... the goal of opening the doors for young designers and researchers interested in studying the clothes that made fashion history rather than those that are only well known because they were worn or owned by nobility or stars.
Where: Palazzina della Meridiana, Piazza de' Pitti, 1R, 50125 Firenze
Hours: Everyday from 8:15 am to 6:30 pm
Closed: 2nd & 4th Sunday / 1st, 3rd & 5th Monday of the month
Ticket: 7Euro
Extra: Free Entrance on the first Sunday of the Month & Firenze Card cardholders
Official Website
The museum houses a collection of clothing from the 16th century onwards, with a slight emphasis on Italian pieces and designers. Special pieces include the funeral clothes of famous Medici ruler Cosimo I and other royals. The combination of the splendid rooms of the palace with the decadent fragile clothing on display will transport you back in time and allow you to better appreciate the craftsmanship of each piece. Over 6,000 pieces of historic clothing and costumes are found in the archives and are switched out periodically to update the exhibits and protect the clothing from damage.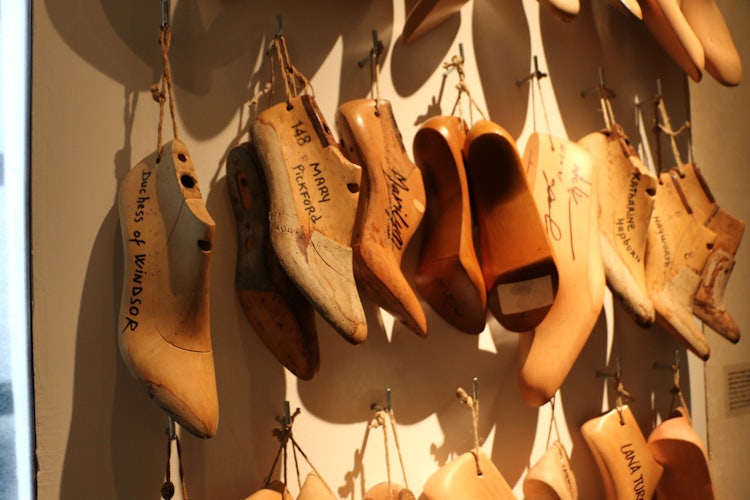 GUCCI MUSEUM
Though presently not open to the public, it would be remiss to not at least note the presence of this collection which opened in 2011, coinciding with the fashion house's 90th anniversary. The original concept was an exhibition space for temporary shows of contemporary art and fashion together with a permanent display of gowns, luggage and more, both historical and contemporary pieces, from the Gucci brand.
Where: Palazzo della Mercanzia, Piazza della Signoria, 10, Florence, 50122
Hours: Temporarily closed
Official Website
There is much speculation as to it's future: a store with limited edition brands, a designer restaurant, or simply a "new and improved" exhibition space? Stay tuned for updates.