Everyday our  Visit_Florence su Instagram gallery gathers more and more new splendid images of Florence. A big heartfelt shout out to all those who have been sharing and using our official hashtag #visitflorence (that would be more than 62 thousand people!) We appreciate your participation and enthusiasm.
We dedicate these top 10 photos from 2016 to you:
1. FLORENCE AT DUSK

An exceptional panoramic view captured from the Giotto Belltower from the lens of @kevinrawalsh.
2. PALAZZO VECCHIO IS FRAMED

This photo by @ch_ecco, was also taken from the Campanile di Giotto. Let's just say it is worth your while to climb to the top of the bell tower!
3. PIAZZA DELLA REPUBBLICA

Piazza della Repubblica illuminated by the the warm rays of sun on a beautiful day in fall. Photo by @visit_florence.
4. A SUPER MOON OVER FLORENCE

A one of a kind event that had everyone looking towards the sky this November was immortalized by @kevinrawalsh.
5. PONTE VECCHIO BY NIGHT

One of the few ways you can view Ponte Vecchio semi-deserted is to visit on a rain night, as seen in this shot by @travelbabbo.
6. CHRISTMAS AT PIAZZA DEL DUOMO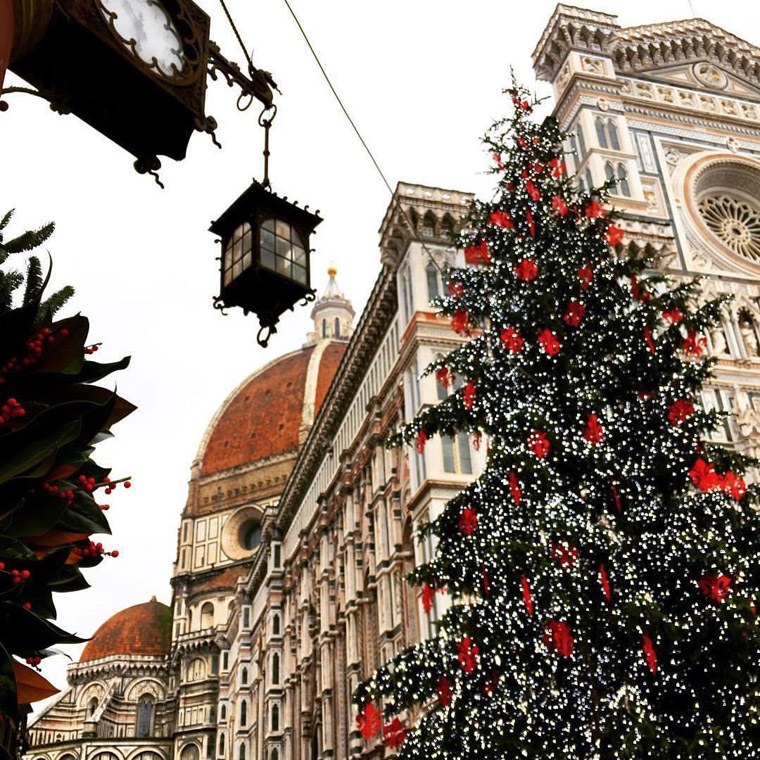 A typical imagine capturing Christmas in Florence, published by @barbarellaviola.
7. REFLECTIONS AFTER THE RAIN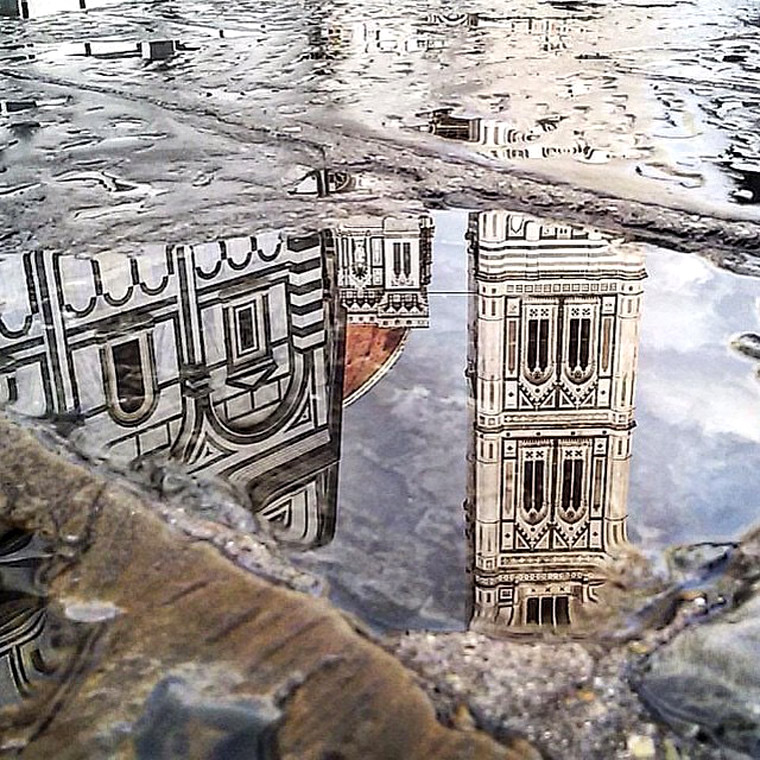 After the rain you will find the calm, especially in the reflections of this puddle just opposite the Duomo just like in this photo by @sandrapanerai.
8. THE BEAUTIFUL CHURCH OF SANTA CROCE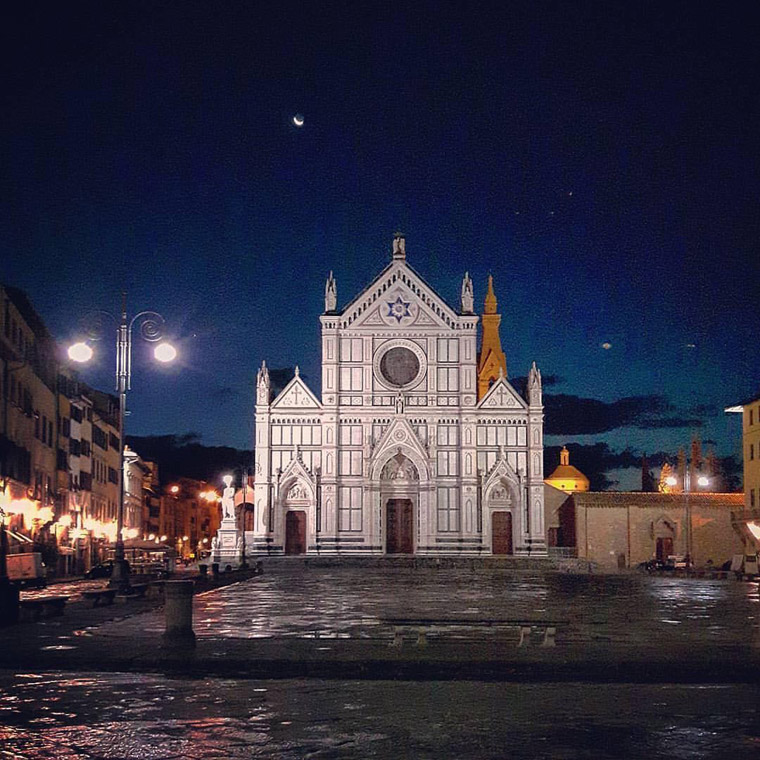 The dark blue sky contrasts with the white marble facade of the Basilica di Santa Croce in the photo by @lorma_tt.
9. A SKY ON FIRE

Waiting for the sunset on Ponte Vecchio, especially when the sky is illuminated with these fabulous colors: add this to your bucket list ! Thank you @gretacioppi.
10. THE ARNO AND ITS BRIDGES

The Arno River, Ponte Vecchio, the Basilica of San Miniato al Monte and the hills that surround the city…just look at all the beautiful images of Florence all in one click! Photo by @andrewtallon.