WHAT: THE BIG GAME 2022
WHEN: Sunday, February 13, 2022
TIME: 11:00 PM – 2:00 AM
Live streaming starts at 00:15 at Hard Rock Cafe Florence
In Florence this weekend and afraid you'll be missing the fun of Super Bowl Sunday as the Los Angeles Rams face off the Cincinnati Bengals? Worry no more and head to the Hard Rock Cafe in Piazza della Repubblica to enjoy the game. The Cafe be live streaming the game on Sunday night starting at 12.15am, 15 minutes before kickoff planned at 12.30am local time. Enjoy the feeling of a tailgate party at the restaurant during these special hours, where everyone present is there to have fun, eat and watch the game live streamed direct from the SoFi Stadium in Inglewood, California.
The Hard Rock Cafe in Florence celebrates the 56th final of the NFL between the Los Angeles Rams and the Cincinnati Bengals.
About two weeks ago, the Rams defeated the 49ers by a score of 20-17 at the NFC championship game, earning the right to meet the upstart Bengals who, earlier that same Sunday, defeated the favored Kansas City Chiefs 27-24 in overtime in the AFC title game. You already know all this if you're an American football fan and, if you've missed or are missing the feeling of a tailgate party, then the Hard Rock Cafe is the place to be on Sunday!
The Hard Rock Cafe will be decked out in red, white and blue as well as team colors to accompany the pre-game party, with a special menu being served from 11pm. The menu includes classic nachos, Buffalo or BBQ chicken wings, baby back ribs, all-American and Buffalo-style sliders, tupelo chicken tenders, onion rings and cheese fries! Just writing about all these things makes me salivate ;-). You can pick any 2 for €24,95, 3 for €34,95 or 4 for €44,95. You can get a special deal for Nastro Azzurro beer if you order their packages: 5 bottles or 25 bottles, the first for €25,15 or the second for €120.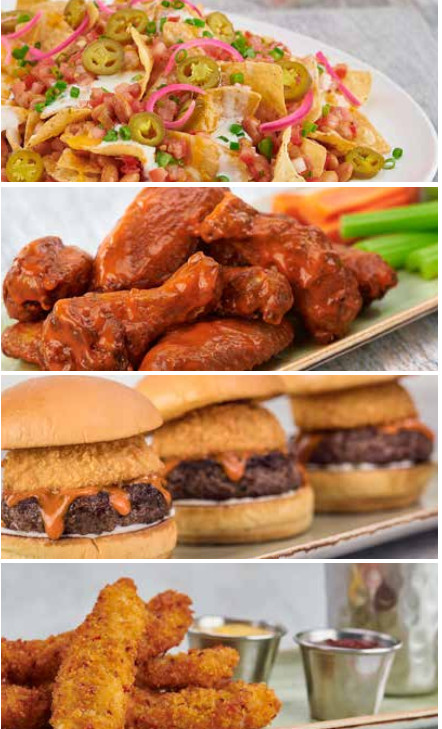 Ready to celebrate and have fun this Sunday? Best to book your table ahead of time to ensure you can enjoy the big game at the Hard Rock Cafe: book online here!