An Intriguing Green Space Along the Arno River
From a distance, or even when you are standing in the middle of it, this space along the embankment of the Arno River  appears to be a messy, unkept, swatch of land.
And to a certain extent you are almost right…but as they say what is one man's unweeded garden is another man's idea of paradise. (or something similar to that…)
With over 10,000 square meters, the project called the Third Garden invites you to experience a perspective of "Florence from below". Leaving the monuments, museums, buses and taxis behind, the rustic paths within the garden open new perspectives of the city and give you space to:
find a relationship with nature that wants to generate reflections useful to understand the city more
Florence is pushing itself to explore an artistic expression in all of its forms, much like its ancestors: Giotto, Brunelleschi, Donatello, Michelangelo and so many other famous artists, architects and sculptors. In the last few years they have take art outside where everyone can participate ( YItaly ) and this garden, is just another example of how Florence is stretching its artistic muscles.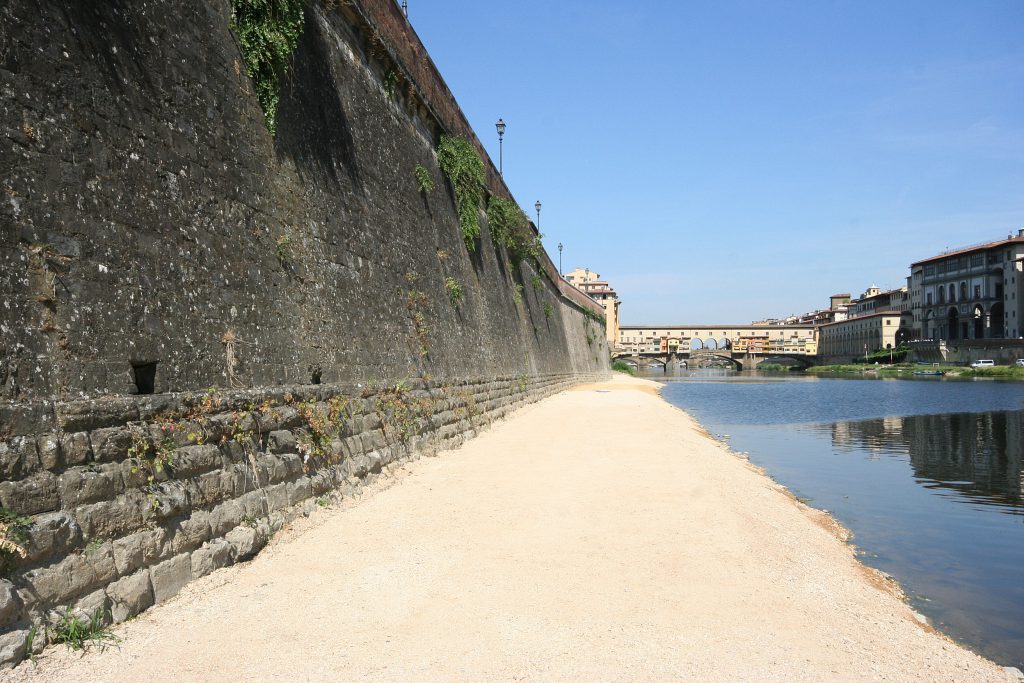 Experiencing Florence
The name "Third" or "Terzo" garden refers to a "political metaphor created by Gilles Clément that explains how abandoned vegetation of the residues of rational organization of manis an important reserve of biodiversity and evolutionary potential." All that translates into an entire garden created by spontaneous plants within a rough outline of a garden reminiscent of the "Giardini Semplice" and the geometric criss cross of the paths…
Have a free hour in the early morning or late evening, just before you head up to Piazzale Michelangelo to see the sunset? Then stop in Lungarno Serristori, Florence close to Ponte alle Grazie, at the Terzo Giardino and take a stroll along the banks of the Arno River, with its pathways into nature, stone benches and wooden sculptures.