This year if you're looking for a traditional Thanksgiving meal in Florence, I suggest you head to the Hard Rock Cafe in Piazza della Repubblica. Their menu includes slow-roasted turkey breast, roasted fresh vegetables, classic stuffing, creamy sweet potato mash, cranberry sauce and gravy. End your meal with a delicious slice of classic pumpkin pie topped with caramel sauce and house-made whipped cream! The menu has a set cost of €24.95 and is offered from the 25th of November through the 28th, so not just on Thanksgiving day if you can't make it out on that day.
I am not so sure what plans for myself are this Thanksgiving but with three little ones, who often times don't appreciate all of mom's efforts in the kitchen, it might still be a good idea to eat out and avoid the hard work myself ;-).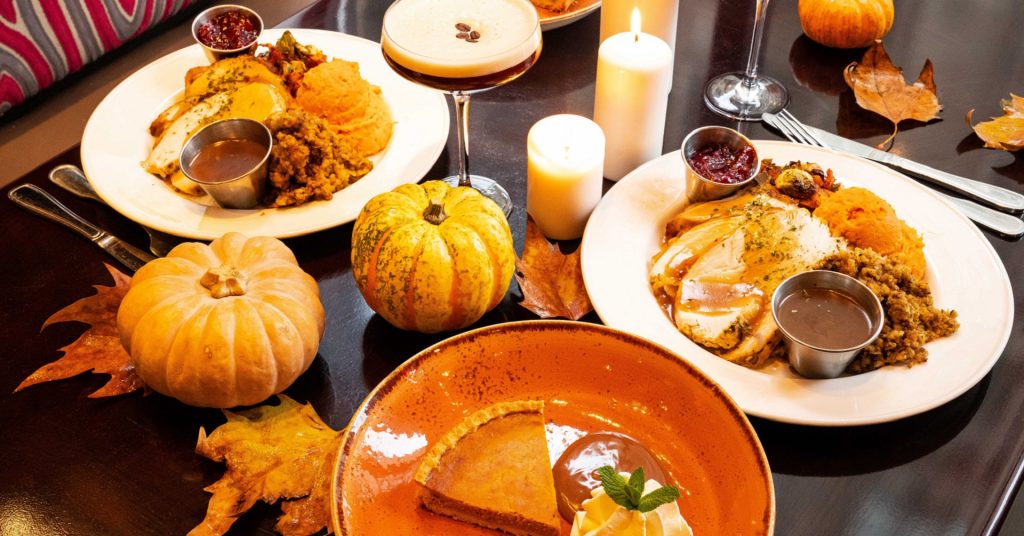 You can add a cocktail Espresso Martini to complete your Thanksgiving menu!
If you go in two, you can take advantage of the "bundle": 2 Thanksgiving entrées with a pumpkin pie slice to share for €35,90 but you need to book this online ahead of time.
If you also have little kids, take advantage of their menu. For kids up to 10 years old, there is a special Lil' Roxstars mini Turkey meal for €10,95.
Book your spot online ahead of time here: https://shop.link2ticket.nl/S/Event/A1hXcUMFfVpKVg/A1hXcUMFd1pCUw