The toasty warm yellow sunlight that embraces you in the ample gardens or in the trails that criss-cross the Tuscan hills, give a special depth to the name Poggio al Sole. And after an afternoon spent in the company of the owners, I realize it is merely a reflection of that which emanates from the owners Giovanni and Antonietta. Poggio al Sole or "Hill in the Sun", is not just a name - it literally defines this 5 bedroom B&B located just outside of Fiesole, and on the immediate outskirts of the city center of Florence.
Book Direct with Poggio al Sole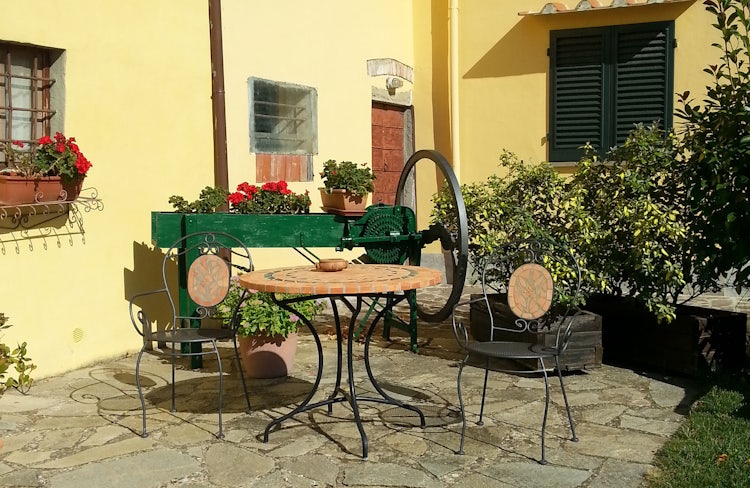 A Review of Poggio al Sole
We loved: the agritourism experience just outside Florence. Both Giovanni and Antonietta are passionate about their "real" work
Ideal for: from couples or singles travelling together, ideal for exploring the countryside of Tuscany
Delicious Creations from the Kitchen
They are exuberant and attentive, especially when they start talking about (one of) their passions: small, aromatic purple flowers that blossom for a very brief period of time in October: Saffron. It was like throwing down the gauntlet of challenge when I told Giovanni and Antonietta that I never thought saffron had any distinctive flavour. Of course, when I look back on it... it was like saying that Poggio al Sole had an "OK" panorama….Yes, both would be one of the understatements of the year.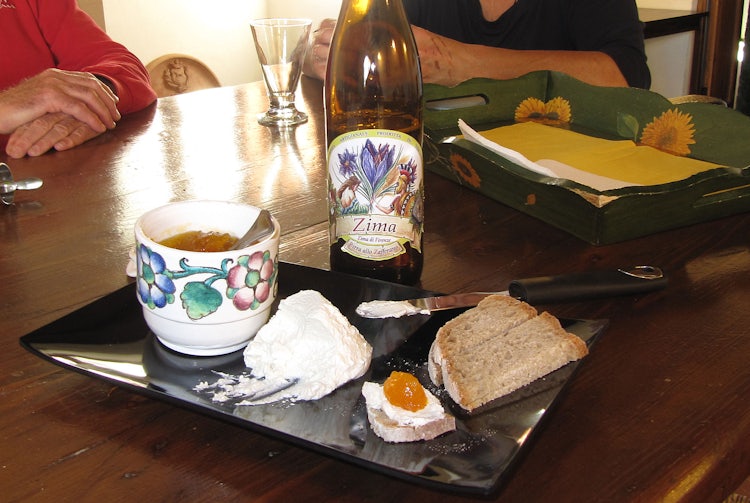 Both Giovanni and Antonietta took special care to emphasize: "We are not a hotel, a place where you come for one night and off you go. We are a B&B that offers a genuine agritourism experience." They cultivate Tuscan gold in the form of aromatic extra virgin olive oil and in the form of a unique fragrant, burnt orange hue: the stigma from the Saffron crocus. They have invested passion, enthusiasm and commitment in not only growing and harvesting saffron but also in promoting a virtually unknown heard of Tuscan treasure, "Zima di Firenze". Between learning about the fascinating origins of this particular spice in Tuscany since medieval times to tasting the culinary treats from Antonietta's recipe book, I was captivated. Everything and anything can have a bit of saffron added to it: the family recipe for lasagna to the artwork sold in the gift shop.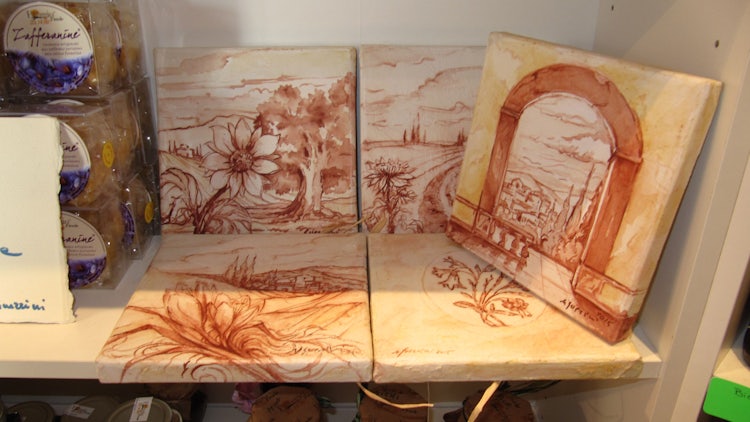 Not Just For Breakfast
Poggio al Sole in a Glance:
Type:5 B&B
Location: Fiesole, 8 km (20 min)
Distance: Florence (40 min) & Dicomano (40 min)
Transport: a car is not necessary, but recommended
Sleeps: 11
Type of board: breakfast & light meals upon request
Breakfast at Poggio al Sole must be a special indulgence, with culinary specialties often including some variation of saffron. I know she was only devoted to her cause (showing me the diversity of this relatively unused spice) but Antonietta was taunting me with recipe after recipe that I longed to taste. When she started talking about a zucchini flower stuffed with ricotta, mozzarella, saffron, breaded and browned in the oven, I just had to stop the torture. Not that I can guarantee stuffed zucchini flowers will be on the breakfast menu but, she did show me several other recipes that were just as enticing. "The concept was to have an Italian breakfast, but when I saw how so many guests really enjoyed eggs with their meal, I started to get creative. One of everyone's favorite seems to be eggs in a basket fresh from the oven. A "basket" of sliced ham with a fresh egg baked in the center."
A stay at Poggio al Sole, will provide you with what I am sure will be many memorable experiences. A taste of saffron like you have never tasted before: in the honey, jams, cakes and custards. Personalized trails for those who appreciate the great outdoors up close. Catching some Tuscan sun on a panoramic hillside above the Etruscan and Roman ruins of Fiesole. The solemn tranquility of an intense Tuscan sunset after a day of exploring Florence and its wealth of artistic and monumental treasures. You are sure to add a few of your own to the list.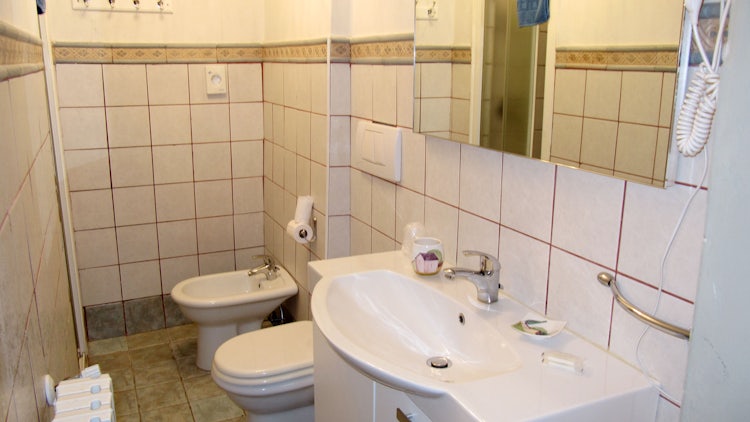 Space For Local Artisans
The farmhouse and barn have been simply yet tastefully renovated, maintaining the modest charm of a Tuscan dwelling which was as a rule sensibly set among olive trees and cypresses. Poggio al Sole will also promise you a long list of aromatic flowers, herbs and plants including roses, lavender or rosemary.
Highlights of my Visit:
Highlight: basking in the glorious afternoon colors and warmth, this place truly lives up to its name, "Hill in the Sun"
Surprise: discovering the true flavour of saffron and learning that saffron flowers bloom in October!
Favorite: I got a sneak preview of where the new pool is going in …. I can see why it would be hard to leave
And this doesn't even begin to cover the fruit trees that Antonietta tells me were already on the property when they arrived: pears, plums, apples, figs, all of which find their way into her kitchen and on the table for breakfast during the year.
The decor includes several handmade pieces from local artisans. The terracotta pieces and plaques are colorful accents that are handcrafted in a small shop just on the other side of the hill towards Pontassieve. The wrought iron bedstands, each different among themselves, were forged specifically for Giovanni and Antonietta by another craftsman close by. These little touches are what make a B&B into a comfortable, inviting haven after an exciting day of discovering Tuscany. Be it exploring the vias and alleyways of the nearby Florence or be it hiking the well maintained local trails which have been resurrected for use of the guests at Poggio al Sole or exploring Chianti or Siena on day trips.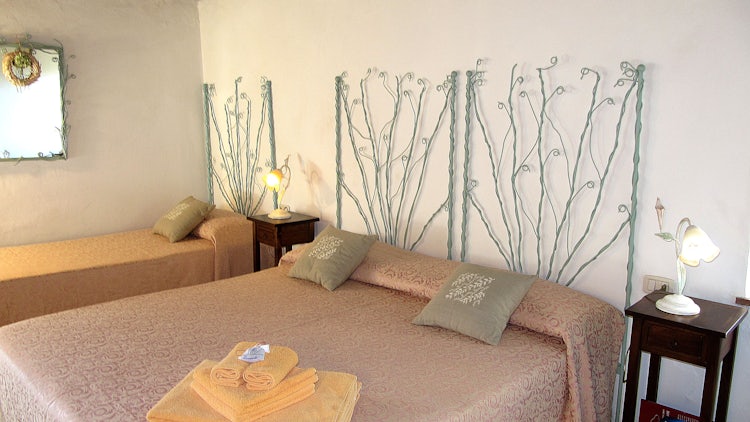 Giovanni has a Few Surprises
This year Giovanni has organized a special treat for his guests in October. The larger part of his production is sown between the olive trees but it is harder to get close to and view. Close to the barn where three of the bedrooms are lodged, he has set up a miniature field of saffron crocus plants, which when I was there were just getting ready to bloom. He said, "Everything happens rather quickly, just the two weeks in mid October" but, he assures me it is a sight to see; each plant with three purple blooms, and hiding within the petals the three stigmas which will be extracted by hand (ask Antonietta...it's a long and delicate job) and then slowly dried. At the end of the season, they might haul in... 500 to 600 grams total!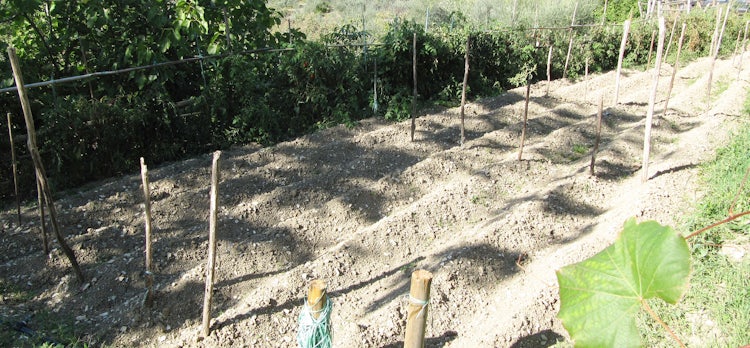 The other special treats that they are creating for guests is a place nestled in a hidden alcove, on the hillside underneath the barn, is a brand new cool and refreshing pool! Nothing too big or intrusive, "it's not who we are, we are a working farm...but sometimes everyone needs to cool off!" The pool will be partially concealed by the dazzling green garden and plants already in place to its back but, it is totally exposed to the fabulous panoramic views of the Fiesole and Florentine hills, covered with olive groves, vineyards and lush forests.
Invigorating Activities
Right next to the parking lot is a map of "sentieri" or local trails. Giovanni told me how years of living here showed him how this area was perfect for excursions by foot, and he personally set about to discover the long forgotten paths that the farmers once used to move about on the hillside before the paved road was put in. Normally these paths are the shortest distance between two points; the trails will dip, curve, climb and expose all of the surrounding hillsides from Poggio al Sole to Monte Serenio and more. They vary in length and difficulty but according to him, they are all excellent ways to enjoy the experience in the Tuscan countryside. He especially searched for ways to make them ring itineraries, so that you go out one way and come back home another way.
After an hour, tasting the jams, honey and beer (yes, they even have a delicious saffron beer) in the warmth of the breakfast room, listening to the vibrant thrill in their voices as they spoke about the homey atmosphere they have built at Poggio al Sole, their work in promoting saffron, the emotional ties they feel toward the land, one can see how a vacation at this Tuscan B&B on the outskirts of Florence and Fiesole will reward everyone with memories that will never fade.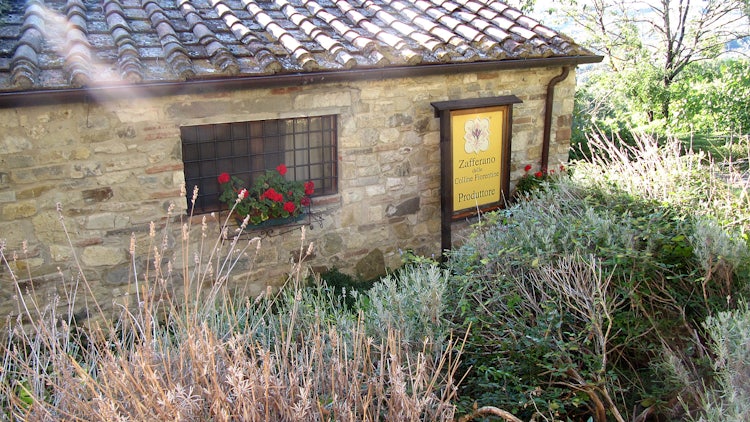 This is a Sponsored Article but reflects the honest opinion and experience of the author. More details »