Parking in Florence isn't always easy, as the city just seems to lack the space! The center is an enforced ZTL (limited traffic zone) area further limiting your parking options, but it is best to not even drive anywhere near it.
Having said that, many of you arrive in Florence with a car so here are your options and below our tips as regards each one:
paid parking lots
private garages
street parking
free parking
outside of Florence
First things first - What is a ZTL area?
The historical center of Florence is a Limited Traffic Zone (Zona a Traffico Limitato, or ZTL zone for short) and special permits are required to enter it. There are high fines if you enter without having the right permit. LET ME REPEAT THAT AGAIN: there are HIGH FINES if you enter the ZTL and don't have a permit (you likely won't have one)!
Our simple advice: DON'T ENTER THE ZTL AT ALL!
To complicate things further, the ZTL is not always "active" or on. The ZTL is always active between 7:30am and 8pm on weekdays and 7:30am to 4pm on Saturdays... so you can enter it without a permit outside of these hours, particularly without worrying whether your hotel sent your license plate number to the police. But again, where will you park? Parking within the ZTL is very limited so you will have a hard time finding parking overnight (as evidenced by the many who park on sidewalks!) Read this article on the ZTL so that you can better understand how it works (and how to avoid it).
What if my hotel is in the ZTL area?
If your hotel is in the ZTL, you can reach it to unload luggage and passengers but immediately have to exit the ZTL to park outside the ZTL area (unless your hotel offers parking). Make double sure you TELL YOUR HOTEL you reached them with your car, so that they can communicate your license plate to the police and get it taken off the list of cars that will be fined for not having a permit. If at the reception they see you enter, they don't know whether you got there on foot, taxi or what. It seems many people receive fines for this.... so make sure your hotel gets your license plates to get your car off the list!
Another very good option: look for accommodation that offers parking!
Visiting Florence for a Day
If you've rented a car to move around Tuscany and plan to visit Florence for a day, it is best to leave your car in one of the many car parks that surround the historical center and avoid entering the ZTL area. If you are planning to park more than two days in Florence, it is best if you just ask your hotel or b&b where to park near them, they'll be able to advice! They also often have special agreements with private car parking lots nearby so you can get a better rate than what is advertised to the general public.
Getting back to parking, here are your options:
PAID PARKING LOTS
There are lots all around the historical center, including one under the train station of Santa Maria Novella. Near the train station (western side of the center), you can also park under the Fortezza da Basso and Porta al Prato and by the Fortezza.
To the east of the center, you'll find the parking under Piazza Ghiberti (called San Ambrogio) and Piazza Beccaria; to the north, the one in Piazza della Libertà (Parterre) and to the south the one in Porta Romana, this to name just the most central.
Walking from these parking lots to the center of the city usually takes 10-15 minutes. You can also hop on a bus if you wish... from Porta Romana, hop on bus 36 just inside the gate to go straight into downtown.
Cost is generally 1-3 euro an hour (up to 8 euro per hour at San Lorenzo!), with daily rates generally around 20 euro for a few - most don't have daily rates so you continue to pay the hourly rates. Ironically, it costs more the longer you stay in some of the parking lots so pay attention when deciding which is the best one.
--- MORE DETAILS ON PAY PARKING LOTS BELOW and ON THE MAP ---
PRIVATE GARAGES
Most of the parking lots/garages mentioned above are outside of the historical center, found along the perimeter of the city center. Private garages are a slightly more expensive option, with costs ranging 25-30 euro per day for those inside the historical center. But they are very convenient, since you can drive to them and walk less to the main sights. You have to drive into the ZTL area to get to to them, but they will communicate your license plate to the authorities so that you won't get a fine (for an extra euro, usually)! If you really need to park in the center, these are your best choice! First, I recommend Park2Go which is just about a block from the Duomo for its convenience and extra services offered - take a look at my review!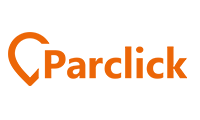 More private garages can be found by checking and booking your parking spot using Parclick (this is an affiliate link which means we earn a small commission if you book through this link). There are also several private garages outside of the center which are actually very affordable and are a good option because they also offer the added security of having a custodian/attendant during opening times and then are closed for the night. The paid lots in the above section do NOT have anyone on the premises.
STREET PARKING (PAID)
In addition to parking lots, there is also street parking available, particularly in the residential areas outside of the main historical center. This can be the cheapest option and can also mean just a bit of a longer walk, but all things considered, still just a 10-20 minute walk. These are a bit more difficult to find - you are competing with residents for these spaces.
Park in the BLUE spaces as the white ones are for residents only (yellow are for handicapped parking). Find a parking meter nearby (marked with a P sign above it) and prepay the hours you intend to stay, then put the slip back in the car on the dashboard where it is visible.
Costs: you have to pay between 8am and 8pm (after that it is free) Monday through Saturday except for public holidays. Cost in all of the areas closest to the center are 2 euro for the first hour, 3 hour for each hour after that (the hour can be divided). Pay up front what you think you'll need in terms of time, get your ticket and leave it on the dashboard.
If you want to park overnight, make sure to check signs nearby that will indicate the nights reserved for STREET CLEANING which usually takes place between midnight and 6am. Your car can be towed if parked on those days. The best indicator is if you've easily found parking on that street that evening... as residents return home from work, many will park elsewhere for the night already so you'll easily find parking. That means you should, too!
Good areas for street parking:
You will find many spaces along the Lungarno della Zecca Vecchia - it is all street parking and less than 10 minute walk to Santa Croce/Uffizi area. If you arrive at the Biblioteca Nazionale (National Library), don't continue past the traffic light marking the entrance into the ZTL area (especially if red): turn left right in that square and go back!!
There is more street parking along the viali di circonvalazione (the ring road that surrounds the historical center) between Piazza Beccaria and Lungarno della Zecca Vecchia. There is even a small parking lot right at the Torre della Zecca right before the Lungarno della Zecca Vecchia begins.
If there is no parking there, continue back in the opposite direction past the tower and pass the Ponte di San Niccolò - there is more street parking on Lungarno del Tempio, Lungarno Cellini and Lungarno Ferrucci on the other side of the Arno - all within walking distance to the sights.
There is also a good amount of street parking below Piazzale Michelangelo, along Via dei Bastioni which is a one-way street starting from Viale Michelangelo. If you are arriving in Florence and arrive first at Piazzale Michelangelo, continue past the Piazzale Michelangelo heading toward Piazza Ferrucci. At the second stoplight (a ways down the hill), turn left on to Via dei Bastioni.
There is also a small parking lot near Porta San Frediano, very close into the entrance into the ZTL area, so be careful of this one because you could make a wrong turn into the ZTL area.... better to head back along Viale Petrarca toward Porta Romana and park along the wall.
FREE PARKING DOES NOT EXIST IN FLORENCE!
It is almost impossible nowadays to find free parking in Florence, you can find some further away from the city center. The closest you could park for free and get to the city center WAS at Piazzale Michelangelo. That is no longer the case.
Since February 2016, the piazza has largely become a pedestrian-only area. Parking spaces have been reduced to 78 and these are now PAID PARKING. An additional 80 spaces should be created in the area near the piazzale for a total of 158 spots, but all will be paid parking to encourage cars to move and not stay there all day. Cost: 1 euro for the first hour, 2 euro for every hour after that (from 8am to midnight).
If you can't find parking in the Piazzale, I recommend heading to Via dei Bastioni (mentioned in the above section) and looking for parking along that street. If you park here, the historical center is just a short, pleasant walk downhill: Ponte Vecchio is a 30 minutes walk while the SMN train station is a 20 minute bus ride away (bus n. 13). If you're heading down, the better bus to take is #12 (in the opposite direction of bus 13). Get off along the Arno at the "Demidoff" stop before you cross over the bridge or right after at the Ponte delle Grazie stop. This is the closest you'll get to the center before the bus starts heading away from the center, toward the main viali (boulevard that goes around the center). You can see a map with these different options that show how to get to (and from) Piazzale Michelangelo/center here.
Be aware: the larger pedestrian area is to allow more events and concerts to be held in the Piazzale. Expect it to be very difficult to find parking in that area when those are on. Look for signs and large amounts of empty parking spaces, that will tell you to park elsewhere. One particular event to remember that happens every year on Piazzale Michelangelo is the fireworks display on Florence's patron saint day, St. John the Baptist, on June 24th. You will not be able to park there that day for sure!
PARKING OUTSIDE OF FLORENCE
A highly recommend and safe and convenient to park is to park well out of Florence's center and then use the public transport system to get into Florence.
Trams and buses share the same ATAF ticket that costs 1,20 euro for 90 minutes (buy at a tobacco shop or newsagent before boarding). You can buy on board at slightly higher price (2 euro). You MUST validate your ticket once you get on board at one of the ticket machines - then you can use the ticket for the tram and bus for 90 minutes from the time validated on the ticket. You can also buy tickets with your cellphone, sending a text message to the number 4880105 but the cost of the ticket is also a bit higher at 1,50 euro (plus you'll have to add any fees your carrier might charge you). You risk serious fines if caught with ticket in hand but not validated - so remember to buy your ticket AND validate it upon getting on the bus!
SCANDICCI
The easiest parking spots are along the tram tracks into Florence that run from Scandicci to the SMN train station.
The largest is at the large COOP supermarket off Viale Nenni. The tram stop across the supermarket is called "Nenni-Torregalli". It is a 10-15min ride into Florence. This is free parking.
Another free parking lot is near the "Arcipressi" stop on Via Andrea di Pontedera, with spots both on ground level and underground.
Another free parking lot is also right behind the COOP supermarket on Viale Talenti (off Via Galileo Chini) but this is smaller and usually packed with shoppers. It is also difficult to get to if you're coming off the Fi-Pi-Li (easier if you're coming from Florence).
The closest parking lot to Florence along the tram can be found on Via del Sansovino, with the "Sansovino" tram stop right in front. This is a paid parking lot but a better deal that the ones closer to the center. It is open 24 hours a day and costs 1 euro for the first hour, 0.50 euro every 30 minutes after. Maximum daily rate is 12 euro which makes it a pretty good deal. (Via del Sansovino 53).
*** VILLA COSTANZA - this is the new parking lot (opened in June 2017) off the A1 motorway (you actually don't leave the A1 at all) and the easiest and cheapest way to visit Florence. Daily fee is only 7 euros! You park, catch the tram line #1 all the way to SMN train station and visit all of the sights and never have to worry about navigating around Florence or its traffic. I highly recommend it if you're doing a day trip into Florence and don't have mobility problems with walking around the center. Take a look at this post for more details. ***
GALLUZZO
As you leave the A1 at Firenze-Impruneta or the Firenze-Siena road, you head into Florence and pass through the small town of Galluzzo. There is a free parking lot near the main square. From the square you can catch bus 36 or 37 straight into Florence (10 min bus ride).
If you want to get closer to Florence than Galluzzo but do not find parking at Piazzale Michelangelo, there is a pay parking lot along Via del Gelsomino right along the route that takes you to the piazzale.
Open 24 hours a day, cost is 1 euro for the first hours, 0.50 euro every 30 minutes after. Max daily rate is 15 euro. (Via del Gelsomino, 11)
FIRENZE IMPRUNETA (formerly called FIRENZE CERTOSA)
This free parking lot is right off the "Firenze Impruneta" exit (used to be called Firenze Certosa, in case you find old references to that name) on the A1 Highway and the Firenze-Siena highway. Florence's historical center is about a 20 minute bus ride away: take bus n. 37, tickets can be purchased on the bus for € 2.00 (one way).
PAID PARKING LOTS IN FLORENCE
Below is a list of the car parks around the center with two in the center - you can see their locations on the map above - with cost per hour and daily passes when offered to help in your planning of your trip into Florence. There are other parking structures beyond the center not listed here.
All parking lots are open 24/7.
S. M. NOVELLA TRAIN STATION
This is the one large parking lot within the city center, located below the central train station of Santa Maria Novella. Its location is convenient, but it is one of the priciest lots in the city, designed to encourage very short stops. You can reach it without entering the ZTL area, but you have to follow the precise route we've mapped below - green to get there, red to exit the center. Stray from these streets and you risk entering the ZTL.
3,00 euro for first hour or fraction thereof
1,50 euro for every HALF hour after (so still 3 euro per hour)
5 day parking pass: 160,00 euro
PORTA AL PRATO
New lot behind the train station, ideal for anyone arriving from the Fi-Pi-Li.
1 euro first hour
1 euro every 30 minutes from the second hour (2 euro per hour)
Daily fee: 20 euro
FORTEZZA FIERA
This is a large underground parking lot and is ideal if you are visiting Florence for a fair or a congress at the Fortezza da Basso or at the Congress center located nearby. The parking lot is also handy if you have to take a train at Florence central station that is within 10 minutes walking distance and it's cheaper than the train station one.
1,60 euro per hour
STAZIONE BINARIO 16
A small outdoor parking between the Fortezza and the train tracks behind Santa Maria Novella. Costs the same as the Fortezza Fiera lot.
1,60 euro per hour
SAN LORENZO - Mercato Centrale
This one is beneath the Mercato Centrale in San Lorenzo. It is very central, but not easy to get to... and expensive.
When the market is open, between 7am and 2pm Monday-Saturday:
2 euro first hour
3 euro second hour
8 euro every hour after that
After 2pm every day, including Sunday: 2 euro every hour
PARTERRE/Pza della Libertà
This large parking lot is located in Piazza della Libertà outside Florence's ZTL area along the main avenues. It has free bus shuttle services during holidays and to special events in Florence. The historical city center is within 20 minutes walking distance and 10 minutes by bus. Piazza San Marco is within 10 minutes walking distance.
2 euro per hour
Daily fee: 10 euros the first day, 15 euro the second day, 20 euro from the 3rd day and each successive day
SANT'AMBROGIO (below Piazza Ghiberti)
Sant'Ambrogio parking lot is located by the Florentine market of Sant'Ambrogio underneath Piazza Ghiberti/Largo Annigoni. It's located within 5 minutes walking distance from Piazza Santa Croce and about 10 minutes walking from the Duomo and Piazza della Signoria.
When the market is open:
7am-2pm, 1 euro the first hour, 2 euro the second hour, 3 euro from the 3rd hour (1,50 euro every 30 min)
after 2pm, 2 euro every hour (or 1 euro every 30 min)
PIAZZA BECCARIA
This small parking lot is located underneath the old Beccaria door. It's located within walking distance from major Florence attractions and outside the ZTL area.
1,70 euro per hour
PIAZZA ALBERTI
A small parking lot a little further away from the center but convenient if you're in the area. It only costs 1 euro at night, from 8pm to 8am.
1,60 euro per hour
Daily fee: 11 euro
OLTRARNO
This a small parking lot next to Porta Romana within the ancient walls of Florence. Pitti Palace and Ponte Vecchio are within 10 minutes walking distance, while the Duomo is about 20 minutes.
2 euro per hour
EUROPA
This parking lot is located close to Firenze Sud Exit on the A1 Highway. You can take a bus (#23, 33, 71, 81, 82, 85) and reach Florence city center in 15-20 minutes. It is handy if you want to park right off the A1 because you'll be returning to it once you leave Florence, and to avoid driving into the city. It is also one of the cheapest paid parking lots in the city if you're planning on a day trip into the city!
Between 7am and 7pm: 2 euro fixed cost (you can stay the full 12 hours and just pay the 2 euro)
After 7pm, € 0.50 every 30 min (or 1 euro every hour)
NOTE/DISCLAIMER: All of the information on costs listed above can change at any time and is provided as a useful resource for non-Italian speakers as some of the official sites are only in Italian. Please check those below to double check current costs.
For more information - and to check current rates for the parking garages:
Florence Parking (Italian): http://www.firenzeparcheggi.it/
Scandicci-Florence Tram Route: http://www.gestramvia.it/
Florence ATAF Bus schedule/route info: http://www.ataf.net/
Last update: June 2018

If you have suggestions or find something different once you're here, share with us in the comments below!
Disclosure: This page includes affiliate links. If you book through these links, our website will receive a small commission - thank you!