Visiting Florence with a knowledgeable personal tour guide makes a difference in how you experience the city, whether it is the first time or tenth (or more) you are in the city
Florence is a magnificent city, with centuries of history. There are Roman ruins, Medieval towers and Renaissance palazzos in the center, all with incredible works of art within as well as outside. You don't even need to go into any building to get a good dose of art and architecture as Florence is also known as an "open air museum"! There is so much to see, to admire and to explore, that if you're in Florence for the first time ever or have very limited time, exploring the town with a tour guide is highly recommended. Depending on a whole variety of factors, you can either join a group tours (see our recommend ones here) or enjoy the services of a personal tour guide for you and your family or small group.
One of the greatest benefits of having a small, personal tour organized just for you is that you get personalized attention, get to ask questions and customize the tour around your needs. If you're looking exactly for this, then read on to get to know personal tour guide Elena Fulceri better, learn of her Florence with Flair philosophy and what she loves about Florence.
She has many interesting tours, from the more requested highlights of Florence and food and wine tours to visits to visits of artisan workshops. If you're traveling with kids, she can also customize and create a fun way to explore the city through a scavenger hunt! Fun guaranteed for the little ones as well as the bigger ones in the group. Let's get started!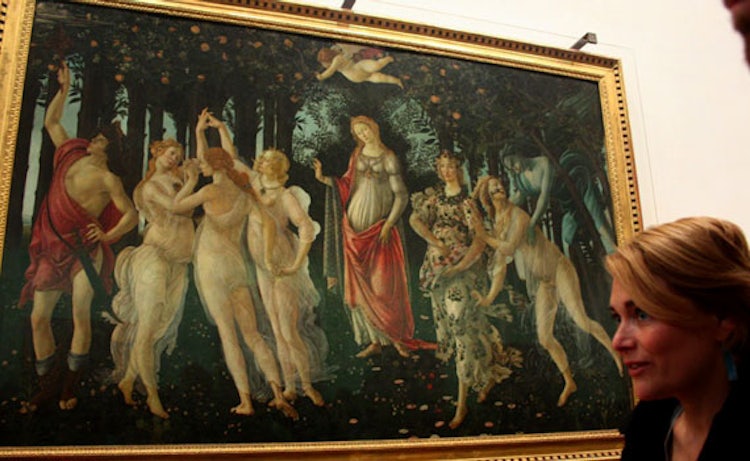 You are a licensed tour guide in Florence: how many years have you been helping visitors learn about and discover Florence?
I started by chance and for fun in 2000 while I was actually in Australia doing an intership for my University. Lots of students and colleagues asked for suggestions about Florence while they were arranging their trip of a lifetime. When I came back home, I realized that I had given for granted the beauty of "home" for years and chose a full time commitment to FIRENZE. I started as a licensed tour leader in Tuscany and, since 2009, I am a full-time expert of Florence.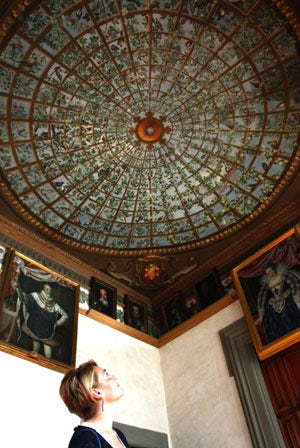 Are there certain places/sights in Florence you go back to almost on a daily basis?
There are many sights that I come across every day, the main one is our beautiful cathedral, the elegant Saint Mary of the Flower. I cannot get over its huge dimensions. It still gives me goosebumps when I come out of the tiny Via del Campanile and find it in front of me. By the way, I love seeing people's expressions at this corner and hearing the various comments of stupor. It makes me smile every time.
Do you ever feel tired of seeing and talking about the same sights over and over?
There are lots of way to approach artworks and every site: each visitor is different and may feel attracted by the various aspects of each, from its architecture, its history, the spirituality character, the paintings or would love hearing some gossip about the artists themselves or simply hear about the old paved roads. I enjoy finding the key to welcome each new guest: that's why I never get tired of walking the city streets of the center with someone. Every day is a brand new interactive adventure, both with adults and kids.
Is there, instead, a place or work of art you really love, one you really like to talk about or go to?
Yes. Without a doubt, the Church of San Miniato al Monte.
This spot is one of the most panoramic and enchanting sites of Florence. My favorite walks starts in the district of San Niccolo', where you can still bump into elderly ladies chatting from the windows in dialect, artisans and local wine bars. Go through the ancient gate "Porta San Miniato", leave the medieval town walls behind and explore the delightful "Giardino delle Rose", the Rose Garden. Keep walking along the steep staircase to the top of the hill. Most visitors stop in Piazzale Michelangelo to enjoy the view above Florence, but if you have a bit more patience and keep on walking uphill you will get to the "way up to heaven", the most spiritual Gate of Florence. Anyone is welcome to enter the church of San Miniato al Monte and visit its medieval fresco paintings, mosaics and the extraordinary zodiac along the marble pavement. It looks like time has stopped here: you can still join the friars as they sing the Vespers in Latin at 6:30pm every evening in the crypt. You have to go to see it yourself!
Is there a place or work of art you feel is not as well-known, that you love taking your guests to?
In Florence, there are lots of art treasures which are free of charge and seldom crowded: the Last Supper frescoes next to the Ognissanti Church or the "Cenacolo di Sant'Apollonia", part of a Benedictine nunnery. The tiny Chiostro dello Scalzo, frescoed by Andrea del Sarto, is another delightful silent spot that will take your breath away. Florence offers plenty of delightful corners which deserve to be discovered with calm, out of the most crowded routes.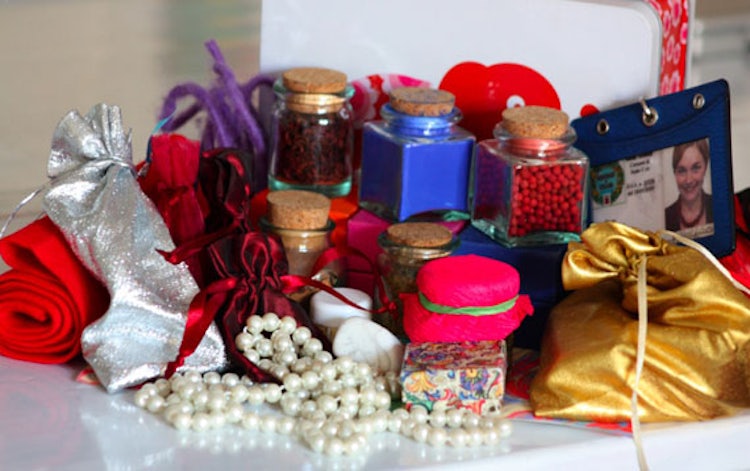 What makes a tour with you unique? In other words, why should someone hire you as their personal guide in Florence?
Florence is a dream destination and many people start planning their trip carefully ahead of time. Books, apps, blogs surely offer a good base of preparation but a couple of eyes on-site can truly make the difference once you're here.
Florence is my birthplace, and where I am still living: I enjoy being of help to plan a tailor-made visit, offering a constant update on temporary exhibitions or closed sites due to restorations, special access to private residences and panoramic spots, suggesting plenty of solutions that go beyond any of those offered on a printed book.
Hiring a Florentine guide means creating a bond with a local, a true flesh and blood experience that will also maximize the limited time visitors to Florence generally have.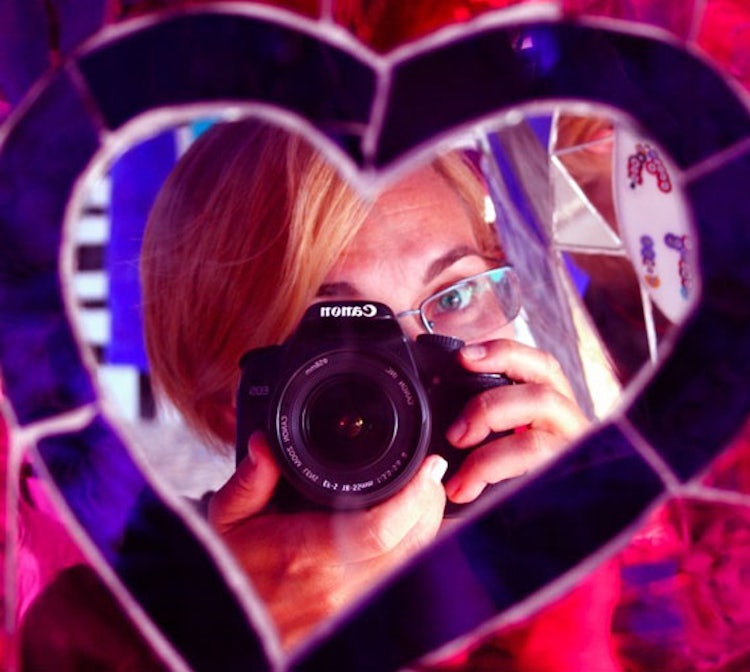 Everyone can enjoy and soak up my knowledge of the town, at the same time developing their own personal perspective on what they see to inspire them to then continue exploring on their own, and above all, at ease.
The chance to take part in a personal tour let's you also arrive and already feel like part of a community, certainly know someone already as I usually create a dialog by email way before my guess arrive. It is like being part of the community, where you also have a chance to exchange your impressions and emotions as you walk with your nose up admiring the sights.
For me, Florence is a constellation of friends I come across every day while walking. It happens quite often to meet elderly artisans waving from the distance, neighbors winking with a silent gesture, cops that gently stop the traffic next to Ponte Vecchio for me and my guests… guess being married to a local police officer gives some privileges every now and then! ;-)
What do your clients tell you they end up liking the most about Florence?
I hear often "I never expected Florence to be so charming and safe!" as well as "I wish I had more time in Florence…I did not expect such a concentration of treasures!" People love the charm of the city and absorb it with genuine enthusiasm.
What do you enjoy the most about your job?
First of all, my job makes me feel extremely lucky. Florence is the kind of place that keeps on inspiring research and study on masterpieces you thought you knew everything there was to know about. This is the part of the job that I like most, because it renews the way I look at those masterpieces and how I speak about them, which changes as new developments come to light.
I also enjoy simple things like coloring the sketches I prepare for my youngest explorers, or strolling with the most curious travelers at the Uffizi Gallery during the late opening hours in the summer. This really rocks and makes anyone feel special!!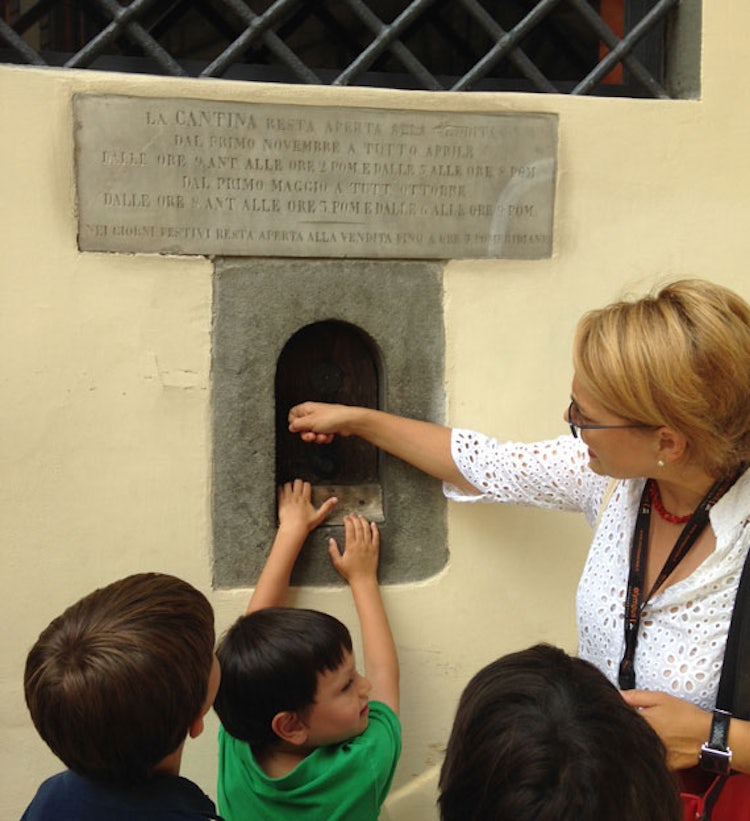 Want to see which tours Elena offers? Take a look at her site and Facebook page:
http://www.florencewithflair.com/
https://www.facebook.com/florencewithflair/
Every time I've met up with Elena, I've sensed her passion for Florence, a love that will prove to be contagious no matter which of her tours you go on. So go ahead and browse through her site, then get in touch and start planning your time in Florence!
This is a Sponsored Article but reflects the honest opinion and experience of the author. More details »