Children and parents all having fun in Tuscany
Are you planning a trip to Italy for the entire family and interested in a unique travel experience for everyone? How about letting your children come into direct contact with local children of their age through local summer camps? They can participate for a few days, a week or even two weeks, while the rest of the family (parents) visits other parts of Tuscany or Italy!
The idea is not silly; while we all love our children dearly, if you'd love to visit Italy but are not sure whether your kids will handle traveling from city to city, from hotel to hotel and from museum to museum, then why not have separate "vacations"? I have several friends from back home who have said they will wait for their children to be older to do a family trip to Italy so that the kids will appreciate the experience better, while there are others who know their children would hate to be inside museums all day and thus cannot decide on what they'll see and do. How about enjoying a second honeymoon? If your children are old enough to be separated from you for a few hours or a few days, a summer camp in Italy is ideal for the entire family!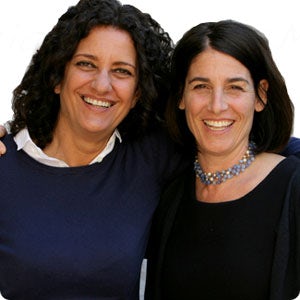 The idea I'm proposing was born after I recently met Maria Rocco, co-founder of Canadian Island, the leader in Italy in full-immersion English summer camps. Based in Florence, Canadian Island has over 18 years of successful experience in organizing day camps and weekly residential camps in and near Florence and in southern Tuscany in the Maremma region. Canadian in origin and in training (a combined degree in education and French and Italian), once Maria made her home in Florence she found a complete absence in teaching English as a second language to children. Also finding the absence of summer camps for kids, a cultural tradition in Canada and North America, she and friend Lucia Mingarelli had the vision of combining the two to create a fun environment for full-immersion language learning for kids. The success of Canadian Island's summer camps over the years is proof that language immersion and fun go together very well.
How can a summer camp from Canadian Island fit into your family's travel planning? If you're in Florence for a few days, you could do a day or two of day camp. Located just outside the historical center off Piazza Beccaria, the day camp in Florence has a lot of space and an outdoor garden and thus makes it perfect for the younger kids, from 3 to 6 year olds. They can play and have fun in a supervised environment through the day, while you visit museums and return to pick them up by 5pm.
The slightly older crowd, from 6 to 14 years old, go just 12 miles outside Florence to a beautiful castle whose spacious grounds offer a pool for swimming, horseback riding, archery, a ropes course, basketball, and many other group games. The day program includes many workshops in art (painting, drawing, ceramics, tie-dyeing to name just a few), music and drama. Language lessons adjust to the needs of the children: kids who already know English receive Italian lessons! Something different every day so that kids never get bored.
If your children are older, from 7 to 14 years old, you can also consider the weekly residential camps, one located just outside Florence at a beautiful farmhouse estate or the other in Maremma, in southern Tuscany. For teens from 14 to 17 years old, there is also the option of a separate group TEEN camp just for them outside of Florence. The variety in choices offered shows how successful the camps have been, and the high percentage of children that return every summer shows that kids love the camps, the fun they have in their daily activities as well as in meeting and making friends with fellow campers.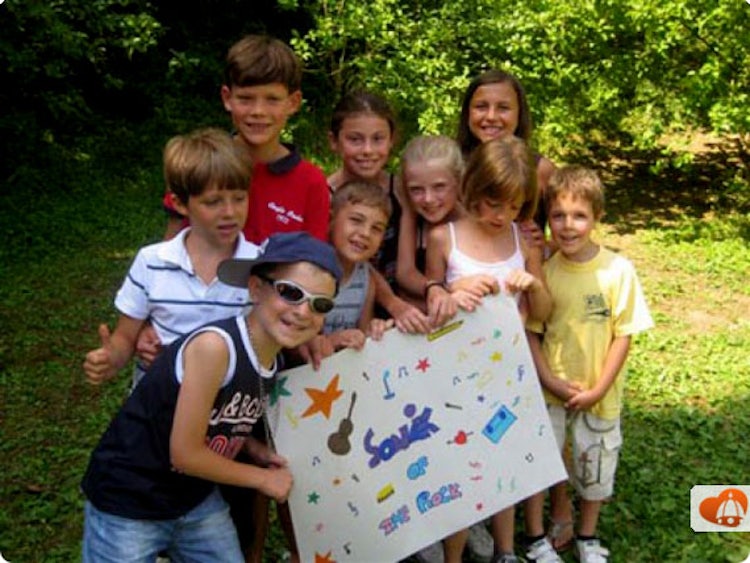 The summer camp programs are also great for children of anyone living in countries where English is not the main language (Italy included) who want their children to become fully-immersed in English for a week or two. Campers are from all over the world, although based in Italy, the majority are Italian but roughly 25-30% are campers whose parents are vacationing in Italy or temporarily based in Italy for work.
If you're vacationing, while your children are at camp you can program your daily activities visiting Florence, Tuscany or Italy without worries about their safety. Maria personally interviews and selects the summer camp staff members, who are mostly all from North America, based on their experience working as camp specialists, camp counselors and/or teachers. Your children will have fun and be very well taken care of!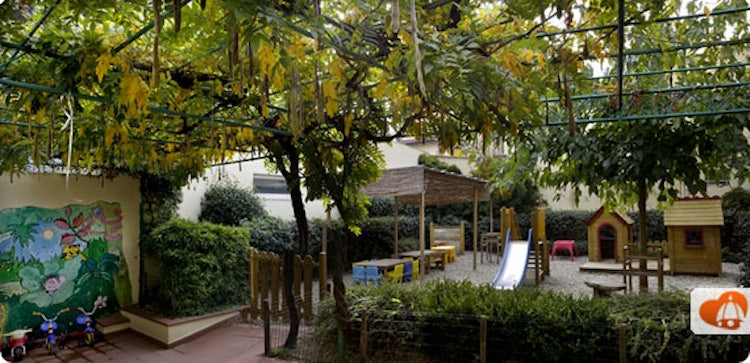 If you love the programs offered by Canadian Island, Maria has also started offering mom's the chance to participate in their own retreat while their children are at the summer camps. Based in Maremma, the "Me+Mom in Tuscany" week retreat allows your child to participate in the residential summer camp at La Capitana while you're in a villa nearby with other moms, enjoying yoga, cooking lessons, wine tastings and day trips to the Saturnia thermal spa town. A few activities are with your child during the week, making this an occasion to enjoy a very special holiday in Italy together. The summer sessions are reserved for moms, while the fall sessions are open to dads and friends as well. For more details about Me+Mom, you can read my review here.
If you have questions about Canadian Island and how the camps work, you can check out the frequently-asked-questions on their site at http://www.canadianisland.it/.