Of all the places in Florence associated with Michelangelo, this is perhaps the most intriguing: here are his sculptures for the tombs of Lorenzo and Giuliano Medici (in the New Sacristy) and fine examples of Mannerist architecture in the Biblioteca Laurenziana.
San Lorenzo was rebuilt by Filippo Brunelleschi in 1419, on the site of one of the city's oldest churches (consecrated in AD 393). Its rough-hewn exterior was to have been covered by a façade by Michelangelo which was never added. A model of the exterior can be seen in Casa Buonarroti.
San Lorenzo is the burial place of the Medici, in what are called the Medici Chapels which you enter into through the back of the church (unfortunately, there is also a separate ticket to see the chapels and New Sacristy from the church ticket).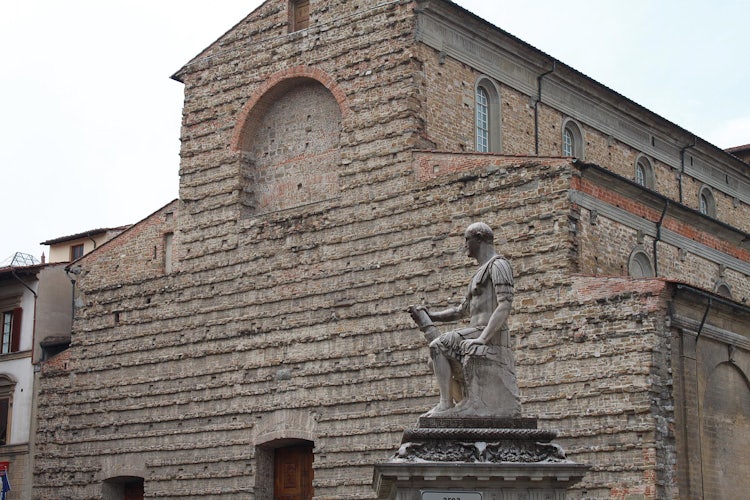 Brunelleschi's design, with grey pietra serena columns, gives a cool, airy quality to the interior. The bronze pulpits (circa 1460) are Donatello's last work and depict the Resurrection and scenes from the life of Christ; from these pulpits, Savonarola used to preach his hellfire-and-brimstone sermons. A fresco by Bronzino depicting the Martyrdom of St. Lawrence (1569) is a Mannerist study of the human body. Inside Brunelleschi's geometrically precise Old Sacristy, there are eight tondi (circular reliefs) by Donatello depicting the Evangelists and scenes from the life of St. John.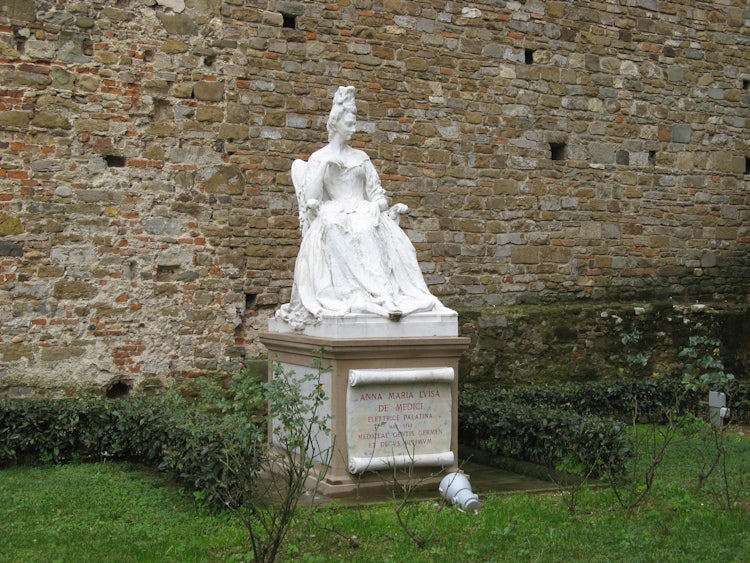 The Biblioteca Laurenziana is an extraordinary example of Mannerist architecture by Michelangelo. Approached by a curvaceous staircase in pietra serena, the library contains reader's desks designed by Michelangelo and floors and ceiling designed by Tribolo. There Biblioteca Laurenziana is open to the public only when there are special events and exhibits. The ticket to visit the complex includes a visit to the church, including the Old Sacristy, and the Treasure Museum. The ticket also includes a multimedia guide offered in various languages for the entire complex.