The Home of Fra Beato Angelico & Girolamo Savonarola
The Museum of San Marco is worth visiting for its architecture alone. This consists of the former Dominican convent restored and enlarged to its present size for Cosimo the Elder de' Medici by his favorite architect Michelozzo (1396-1472). Consecrated in 1443, this building was the scene of fervent religious activity, highlighted by personalities such as St. Antonino Pierozzi, Bishop of Florence, the Beato Angelico (c.1400-1450) and, later, Girolamo Savonarola.
Fra' Angelico was a Dominican monk who later became Prior of the convent and who decorated in a style perfectly adapted to the architecture of the chapter house, cloister and the brothers' first floor cells.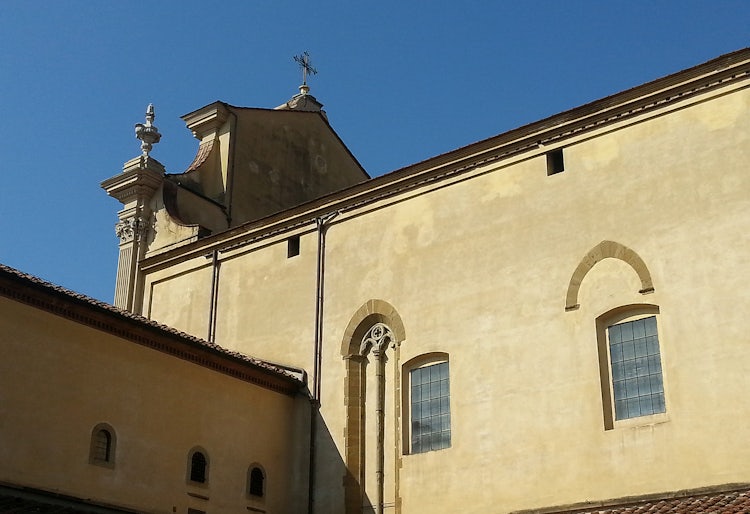 The museum offers the visitor an example of a perfectly preserved fifteenth century convent, its rational and harmonious plan based on Brunelleschi's innovations. Everything is designed to coordinate and simplify the monastic life within its walls as much in its calm cloister as in the light-filled library, one of the finest interiors of the Renaissance.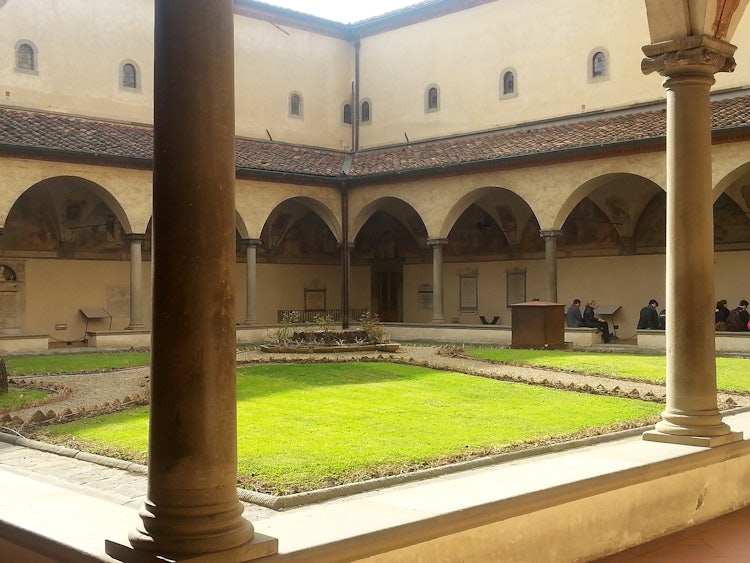 On the other hand, the complex also contains the museum of Fra' Angelico's works in the form of frescoed interiors and the panels displayed in the large alms-house. Among the first series, the most famous is the Crucifixion painted in the Chapter House, permeated by the contemplative melancholy found in the refined spirituality of the Dominicans; in the cells, austere yet full of meditative inspiration for the brethren, are the Annunciation, the Three Marys at the Tomb, Noli me tangere and others.
Museum Info: See side navigation bar for museum details, tickets, hours and more
The panel paintings in the refectory include the youthful works of Angelico such as the superb reredos showing the Last Judgement and the Deposition set against the background of the Tuscan hills.
Apart from Fra Angelico's paintings, the museum also has a very beautiful Last Supper frescoed by Domenico Ghirlandaio at the end of the fifteenth century (see more and follow an Last Suppers in Florence), and in its library a fine series of illuminated manuscripts. These were created in the convent in the same spirit of meditative creativity characteristic of Fra' Angelico's work. Savonarola's cell and the one where Cosimo the Elder retired to meditate are both open to the public.
Some precious relics and fragments remaining from the nineteenth century destruction of the city's old center are arranged in the underground rooms together with a rare and evocative collection of bells.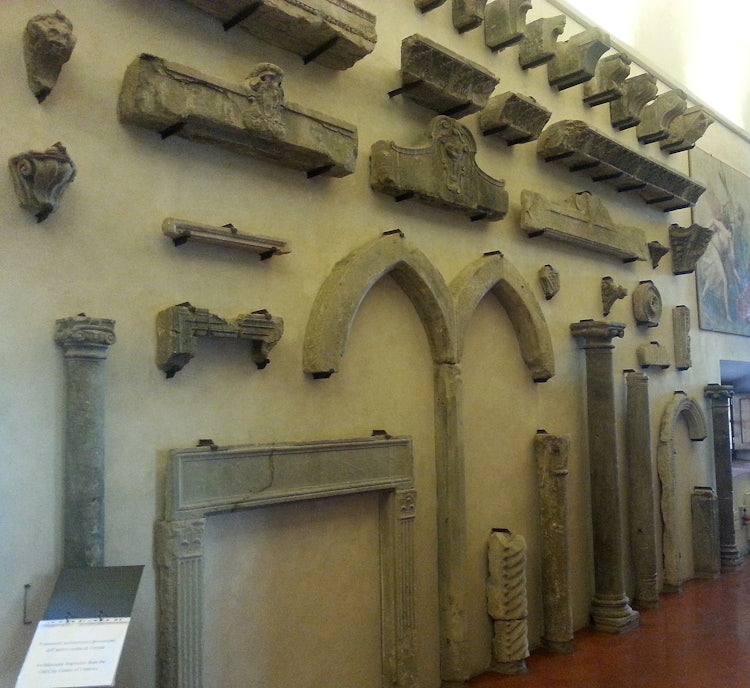 Did you visit San Marco? What was your favorite part?