Organizing your vacation when it's chilly outside
Florence in winter is magical! The Tuscan landscapes at higher elevations are powdered in snow, city cafés and bars start serving up thick hot chocolate and you will find roasting chestnuts on (almost) every street corner. The winter months cover the Christmas holidays in December which make the city streets sparkle, quickly followed by Carnevale in February and a brilliant display of color, laughter and more sweets, all while the stores feature "saldi" (winter sales) for the best end of the season buys starting in early January.
There is much to see and do in and near Florence that it almost seems overwhelming and you just want someone else to take care of the details so you can spend your time enjoying the Florentine atmosphere and that great Tuscan hospitality that you have heard so much about.
That is where a carefully planned organized tour and expert local guide really come in handy, and there are so many quality options available.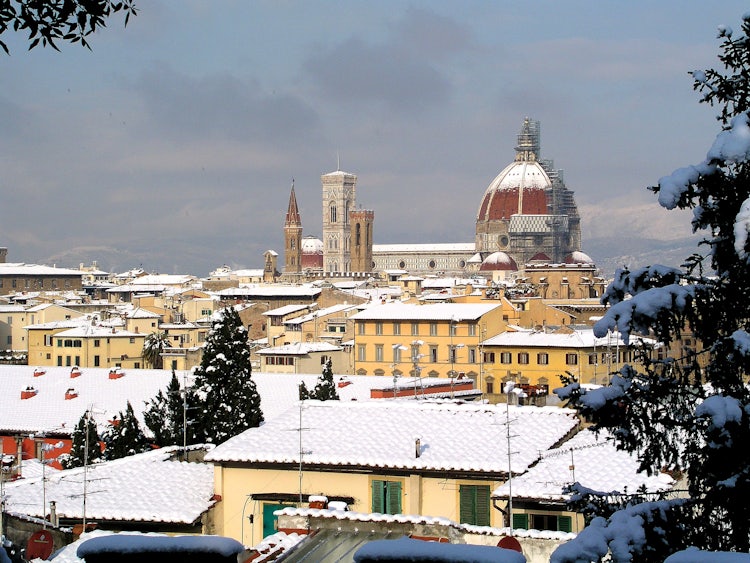 Below we have listed a few of our favorite tours that either start in the city and take you to wonderful nearby places or that will usher you around the marvelous city of Florence. You can book ahead or even upon your arrival, so you can put together your dream vacation while in Florence, no matter what seasonal obstacles may present themselves.
1. MOST POPULAR TOUR ALL YEAR LONG
Without a doubt, one of the most popular tours starting in Florence gives you an overview of Tuscany including great visuals, stops in special towns and a vineyard experience. Don't let the brisk temps and chilly weather stop you from seeing all the beauty that Tuscany has to offer. With the help of an expert guide, comfortable transport, and an almost infinite possibility of panoramic views, that vacation dream can come true even in the winter months.
This (very) full day features stops in Siena, Chianti, San Gimignano, and Pisa. Want to skip the long lines at the Leaning Tower of Pisa? Upgrade to the tour and you can pre-book entrance tickets.

2. SKIP THE LINE AND THE COLD
If you aren't here to see the landscape, eat the food and drink the wine, then you must be here to admire the art, architecture, and sculptures. But then even if you are here for the landscape, food, and wine - you will still want to visit the museums, especially places like the Uffizi and the Accademia. And just so you know, even in winter, many times that means dealing with long lines. So for our second idea, we suggest you think about skipping the lines.
You will especially appreciate this when the thermometer is dipping low because many museums only have outdoor waiting, so the best way around this is to reserve your entrance time in advance.

3. KEEPING WARM WITH HOME COOKING
What could possibly be more warming than settling down to a delicious home-cooked Tuscan meal?
The only thing that could possibly make this experience more fun is if you are learning the tricks of the trade and making it yourself. With the help of some fresh ingredients, magical recipes, and cooking lessons, you will be bringing home more than the normal souvenirs on this trip, you will be coming home with the ability to prepare a meal for friends and family.
What makes it even more fun are the many different ways there are to cook a meal: learn how to make pasta, sauces, gelato or pizza with an experienced chef and lots of Chianti wine. There were so many to choose from so we narrowed it down to just a few of our favorites: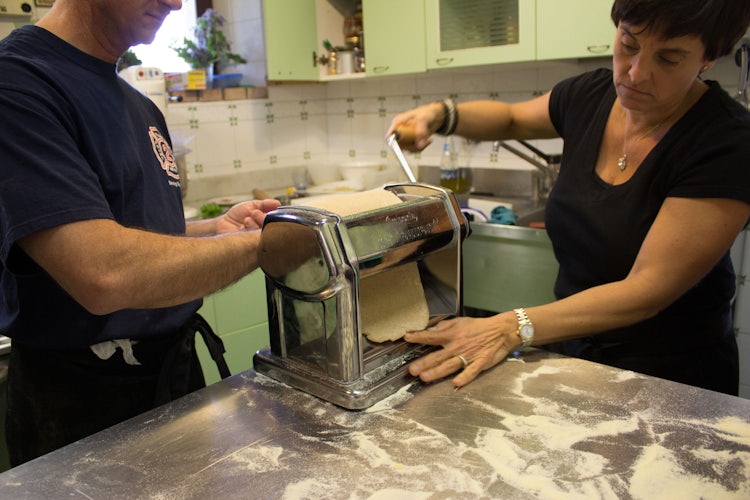 4. A GLASS OF WINE ... OR TWO
Since so many come to Tuscany intent on tasting the delicious flavors, it is a good thing that the restaurants are always open. However, it is a bit more tricky with the vineyards and wineries. Many are in their "dormant" season and it can be a chore (yet, not impossible) to find those that are open and in full operation in the winter months. Believe us, you really don't want to miss experiencing one of the most important aspects of Tuscany and Florence: their vineyards and the wine tasting.
Make it a priority to get the full effect: visiting vineyards, peeking at the aging bottles, walking through an ancient "cantina", the old wine cellars, and tasting the wine. To do all this in the winter, we suggest an organized wine tasting tour because the wineries will open especially for larger groups (and not just for a couple).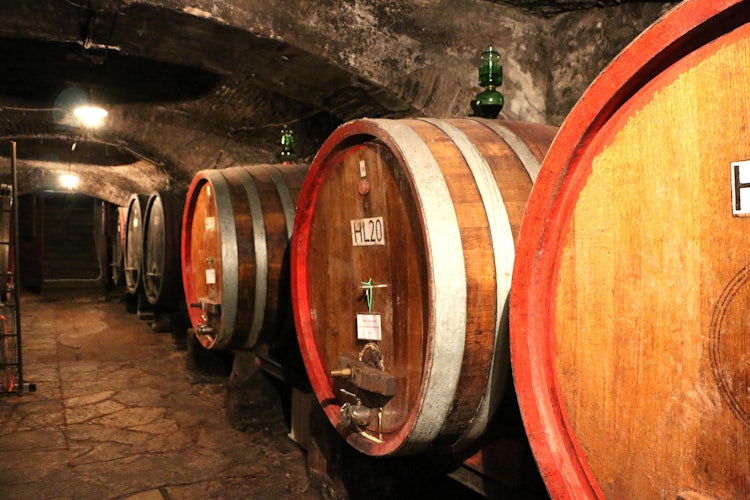 Upon request and with a reservation, many vineyards will open their doors to share their production process, a tasty lunch and a guided wine tasting, for example, Viticcio, which is right outside of Greve in Chianti. You have to figure how to get there on your own first: luck is that they are actually within walking distance of the city center and the bus stop in Greve.
If you prefer a smaller, more intimate experience then you can contact a private driver who will either follow your itinerary or have one all ready to go.
5. MAKING IT EASY TO GET AROUND
Normally we would suggest you walk everywhere you want to go in Florence, it is surprisingly compact and easy to navigate, especially a twilight stroll when the romantic colors cloak the city. Walking is great because Florence is a city that wears its beauty on the outside, with its wonderful array of architecture and monuments as well as on the inside, with its impressive selection of museums and churches. But when winter is in full manifestation you might just find it so much more comfortable to let someone else chauffeur you around the city.
The first option will take you around the borders of the city, touching on famous monuments and great photo opportunity points all while giving you the possibility to get off and explore things closer before resuming your tour: Hop on & Hop Off Bus Tour.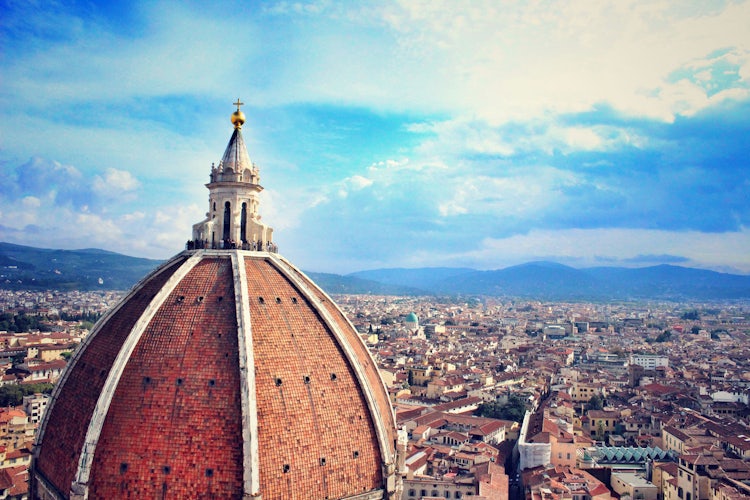 Do you have any special tour ideas for near or in Florence? Share them with us, we love new ideas on how to explore one of our all-time favorite cities in Tuscany.